Ringleader and 21 others waive hearings in ORC case involving 110 suspects in West York, Pa. West York retail theft ringleader James Giuffrida and 21 others waived their preliminary hearings Thursday afternoon, sending the charges to county court. Giuffrida, who was already charged with organized retail theft, conspiracy to commit organized retail theft, retail theft and receiving stolen property, had two additional charges laid against him. Police filed two new charges against Giuffrida - corrupt organizations and dealing in proceeds of illegal activity, which he waived for court. All told, 110 people were arrested for their alleged involvement in the ring. The fact that all 22 waived their hearings Thursday shows that police have built a solid case against them, York County Senior Deputy Prosecutor Lishani said. (Source yorkdispatch.com)

Police bust New Sudbury, Ontario 6 member ORC ring
Three men and three women, ranging in age from 20 to 44 have been arrested when officers stopped two vehicles. The ring was busted by the police service's Break, Enter and Robbery (B.E.A.R.) Unit. The arrests were made Wednesday evening, after officers stopped two vehicles. Officers identified this criminal network who had shoplifted in stores in the New Sudbury area," police said. No other info was available. (Source thesudburystar.com)



ORC ring member and drug dealer makes Fugitive of the Week in New Hampshire David Wayne Bagley Sr., 57, is wanted by Concord police on three counts of sale of cocaine and organized retail crime enterprise/conspiracy/theft. Lt. Timothy O'Malley said Bagley is wanted for the organized theft of about $3,000 worth of merchandise from Walmart, Sears, Home Depot and Atlantic Traders in Chichester. (Source unionleader.com)



Interstate Crime Ring hits outside of Milwaukee; suspects believed to be from Detroit. The Rogers and Holland's jewelry store was hit for one diamond ring valued at $36,000 last week and police believe it is tied to a group residing in Detroit. The connection to the grab and run robberies is the ability to access the interstate quickly. The same day thieves hit a store in the Gurnee Mills Mall just hours away from the Brookfield Roger's and Holland store. So far the states that have been affected include Illinois, Michigan, Mississippi and Wisconsin. (Source 620wtmj.com)


Organized Retail Crime:
Estimated Lost Sales Tax Revenue by State

The Food Marketing Institute has released a report containing Organized Retail Crime: Estimated Lost Sales Tax Revenue by State. Over the next several days the Daily will publish these figures. Stay tuned to see your state estimate! Click here to see what's been published so far.
State
Annual Sales - Retail Trade and Food Services (2009)
State % of Annual Retail Sales
Est. Amount of Stolen Merchandise Attributed to ORC (by State)
State Sales Tax Rates
Est. Lost Sales Tax Revenue Attributed to ORC (by State)
South Carolina
$60,305,185,816
1.40%
$418,696,774
6.00%
$25,121,806
South Dakota
$13,759,492,431
0.32%
$95,531,670
4.00%
$3,821,267
Tennessee
$89,523,674,250
2.07%
$621,559,706
7.00%
$43,509,179
Texas
$336,509,063,793
7.79%
$2,336,370,537
6.25%
$146,023,159
Utah
$40,796,456,289
0.94%
$283,248,354
4.70%
$13,312,673

*Note: States with no state sales tax were omitted (AK, DE, MT, NH, and OR)
For more information on organized retail crime, visit FMI's issue page.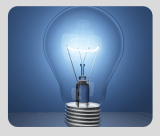 What's Happening?
Coming soon:

Mobile App's

LP Show Coverage

The Top 10