Checkpoint Systems Introduces Enhanced Performance EAS Food Label for Supermarkets That Is
Certified Microwave Safe

4010 EP Food Label Features Enhanced Detection, Deactivation;
Enables High-Speed Source Tagging


THOROFARE, N.J — Feb. 19, 2013 - Checkpoint Systems, Inc. (NYSE:CKP), a leading global supplier of shrink management solutions, today announced a new enhanced performance (EP) anti-theft EAS (Electronic Article Surveillance) food label for supermarkets that is certified to be microwave safe.

The 4010 EP Food Label was designed specifically to protect fresh and frozen supermarket food. It has been certified as microwave safe and non-flammable by TUV Rheinland, an international service group that provides manufacturers with assessment and certification services to ensure product safety.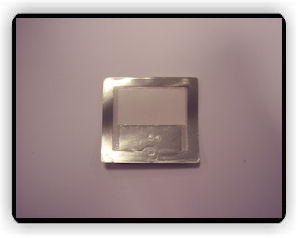 Extensive TUV testing revealed EAS labels from other manufacturers sometimes showed browning around the edges and in some cases even caught fire when placed in a microwave oven, making the food potentially unsafe for consumers. Checkpoint's 4010 EP Food Label passed all TUV tests without incident.

Protecting supermarket food items from theft, especially fresh and frozen meat, poultry and seafood, is more important than ever. According to the last Global Retail Theft Barometer, shrink rates for high-risk food such as fresh meat reached 3.6% in North America versus the global retail shrink average of 1.45%.


"The new 4010 EP Label is designed specifically for food and offers optimized protection without risk," said Farrokh Abadi, President & COO, Shrink Management Solutions Checkpoint. "By offering maximum protection and enhanced deactivation at the point of sale, food retailers can improve merchandise availability and enhance their consumers' shopping experience while increasing sales."

The 4010 EP Food Label can be applied through high-speed source tagging at the point of manufacture, or through in-store tagging. The new EAS label maintains its enhanced performance throughout the supply chain, including after being stored in a freezer.

A one-minute video titled "Is your food catching on fire?" is available for viewing at https://www.youtube.com/watch?v=O6UTH_kz3oc.

The 4010 EP Food Label is available immediately.

CONTACT:
George Cohen (for Checkpoint)
GCC, Inc.
617-325-0011
george@gccpr.com