KEY CONTROL: ANYTIME. ANYWHERE. ANY DEVICE.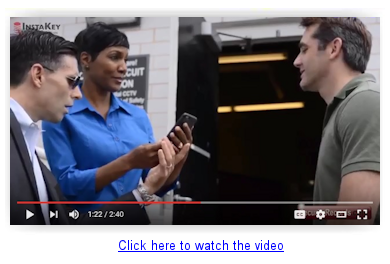 Retailers are commonly challenged with high employee turnover and internal theft occurrences. Most employees have ownership of keys with varying levels of access to different areas. What happens if a security breach occurs as a result of unauthorized entry with a key? Would you quickly be able to determine who had access?

With InstaKey's patented Key Control Software platform, SecurityRecords.com, Retailers have real-time access to key system records anytime they need it, 24/7. This cloud-based solution allows Retailers to acquire a complete list of key holders with access to the compromised area in the effort to determine who was responsible for the breach. Simply by logging in to SecurityRecords.com on any web-enabled laptop, smartphone, or tablet, visibility to key system data can be obtained easily from anywhere, at any time.

SecurityRecords.com cloud-based key tracking software was created from over 30 years of expertise and industry best practices with enhanced security protocols on 6 U.S. patents.

Say "good-bye" to manual key system records and say "hello" to secure, cloud-based key system data that can be accessed from anywhere, anytime, from any device.

Visit InstaKey at NRF Protect from June 15-16 at
Booth #912 to learn more.
To learn more now, view our video here or contact InstaKey at sales@instakey.com.





InstaKey Security Systems | 7456 W 5th Ave, Lakewood, CO 80226 | 800-316-5397 | www.instakey.com