NOAA 11:00 AM Update
DANGEROUS HURRICANE DORIAN POSES A SIGNIFICANT THREAT TO FLORIDA AND THE NORTHWESTERN BAHAMAS

Key Messages for Hurricane Dorian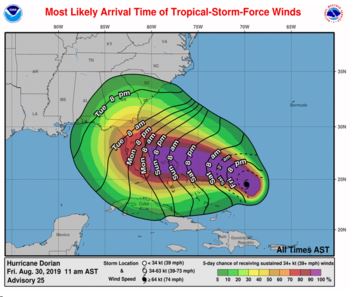 1. Life-threatening storm surge and devastating hurricane-force winds are likely in portions of the northwestern Bahamas, where a hurricane watch is in effect.

2. Life-threatening storm surge and devastating hurricane-force winds are likely along portions of the Florida east coast by early next week, but it is too soon to determine where the highest storm surge and winds will occur.

3. A prolonged period of storm surge, high winds and rainfall is likely in portions of Florida into next week, including the possibility of of hurricane-force winds over inland portions of the Florida peninsula.

4. Heavy rains are expected over portions of the Bahamas, Florida and elsewhere in the southeastern United States this weekend into the middle of next week. noaa.gov

Acting Secretary Receives Update On Hurricane Dorian from FEMA's National Response Coordination Center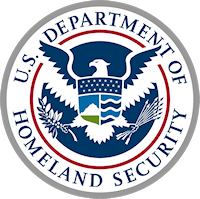 DHS is employing all its resources to prepare for Hurricane Dorian - an approach that will be locally executed, state managed, and federally supported," said Acting Secretary McAleenan. "If you are in the path, now is the time to prepare. Please know your evacuation and shelter plan, discuss your plan with family and friends, gather needed supplies - including medications, and include a plan for your pets."

The NRCC is currently activated at its highest level in support of those in the path of Hurricane Dorian. DHS also encourages people to download the FEMA App for real-time weather alerts from the National Weather Service and for additional preparedness tips. govdelivery.com

Walgreens Mobilizes EOC in Advance of Hurricane Dorian to Support Customers,
Team Members & Communities

Stores in South Florida - running out of water & dealing with massive lines

We at the Daily would like to Thank All the Folks Working around the Country in the EOCs Due to the Hurricane
Good Luck and let's keep them all safe out there hopefully - with your efforts we're sure you'll make a difference!

---

Australia: JD Sports Profit Protection Team Wins Fraud Awards
"Fantastic evening at the Australian Fraud Awards last night, very proud of the Team winning Highly Commended Team of the Year, Deborah Myers winning Regional Risk Manager of the Year and myself winning Highly Commended Risk Manager of the Year award. Congratulations to all of the winners all very well deserved!" - Mark Boyd, Head of Profit Protection, JD Sports Australia linkedin.com

REGIONAL RISK MANAGER OF THE YEAR: Winner: Deborah Myers - JD Sports

PROFIT PROTECTION TEAM OF THE YEAR: Highly Commended: Team Profit Protection - JD Sports

GROUP RISK MANAGER OF THE YEAR: Highly Commended: Mark Boyd - JD Sports

Threat of mass shootings give rise to AI-powered cameras
AI is transforming surveillance cameras from passive sentries into active observers that can identify people, suspicious behavior and guns, amassing large amounts of data that help them learn over time to recognize mannerisms, gait and dress. If the cameras have a previously captured image of someone who is banned from a building, the system can immediately alert officials if the person returns.

At a time when the threat of a mass shooting is ever-present schools, police, retailers, stadiums and Fortune 500 companies are all using intelligent video. Retailers can spot shoplifters in real-time and alert security, or warn of a potential shoplifter. One company, Athena-Security, has cameras that spot when someone has a weapon. And in a bid to help retailers, it recently expanded its capabilities to help identify big spenders when they visit a store.

The power of the systems has sparked privacy concerns. edmdigest.com

The New Craze - Somebody is Going to Get Hurt or Worse, Killed
Social media antics cause grief at Walmart, Target, Home Depot, others
Difficult customers are nothing new, but social media creators are now seeking to cause trouble in retail stores for the purpose of getting attention on YouTube and other social media outlets.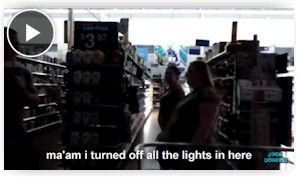 Pranks include tipping over large merchandise displays (clearly ruining product), turning out the lights, announcing "sales" over the store's intercom and confronting employees, according to reports from Business Insider and CBS News.

Popular targets have been Walmart, Home Depot, Ikea, Target, McDonald's and Burger King.

In one case, a YouTuber with over a million subscribers posed as a Walmart store manager, and proceeded to "fire" employees, causing obvious distress.

One prankster noted that the crazier the video, the more views it will get, providing the incentive to do more mayhem. He also explained that he doesn't feel badly about making such videos because he views them as providing entertainment for subscribers to his channel.

YouTubers face backlash after "pranking" Walmart employees by pretending to fire them - CBS News

Why This Prank Makes Burger King Employees Smash Out Windows - YouTube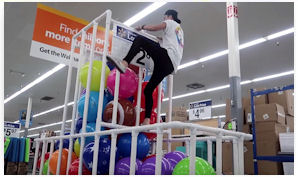 Some videos receive over a million clicks, and the producers are apparently making money off ads and merchandise they sell. One prankster specializes in getting kicked out of McDonald's with stunts such as yelling at employees and customers through a megaphone or claiming there is a foreign object in his food. He has received letters from the legal department at McDonald's but still posts videos encouraging others to see how quickly they can get kicked out of the fast food chain. (The record appears to be seven seconds).

In even more serious cases, pranksters have called Burger King restaurants, telling employees that there is a gas leak, causing employees to break out the restaurant's windows.

Much like younger offenders caught shoplifting, store managers seems to have three options: issuing a strong warning, alerting the child's parents or calling the police and fully prosecuting. But, many understaffed retailers are unequipped to handle pranksters and aren't able to respond quickly enough. The mayhem can cause annoyance and distress for customers and, in some cases, reduce employees to tears. retailwire.com

$100M+ Fishkill, NY, Gap Arson fire:
Mystery remains 3 years after blaze, 'analysis' ongoing
- Caused 1 Demolition Worker Death
- Impacted Holiday Sales
- Mentioned in Quarterly Report

Flames lit the sky above Fishkill orange on Aug. 29, 2016. Firefighters, perched atop ladders and seen in silhouette against the blaze, doused Building 100 at 110 Merritt Blvd., dozens of employees of the Gap Distribution Center looked on from the parking lot. More than a million gallons of water was used.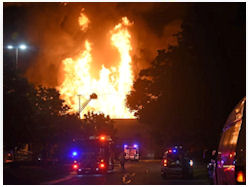 Nearly 100 firefighters from 23 departments worked through the night to extinguish the conflagration, though the 1.3 million-square-foot building was still reduced to rubble.

And by the 6 am conference call rumors were already running rampant about who ignited the flames.

Yet, three years later, investigators have yet to solve the mystery of how one of the largest fires in Dutchess County history began.

The investigation is still active, Fleming said, with multiple local and state agencies involved. A laboratory analysis of the fire is ongoing. A $12,500 reward offered for information remains available for anyone who comes forward. But, as a third anniversary of the blaze arrives, he could not share any progress that has been made.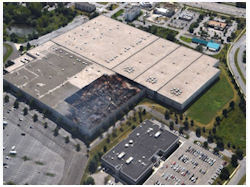 The total damage sustained to the campus exceeded $100 million, according to the Bureau of Alcohol, Tobacco, Firearms and Explosives.

The distribution center, which originally opened in 2000, serves the northeast region for Old Navy, Gap Inc., Banana Republic, Gap Factory and Banana Republic Factory brands to fulfill store and online orders.

There is also the question of whether the fire suppression system in Building 100 ever activated.

Though resources will remain allocated for the investigation until the case is closed, he said, "unfortunately we haven't been able to arrest anyone on this case, but we are hoping that it does occur." poughkeepsiejournal.com

Increasing Felony Thresholds - The Consequences
OK Retail Thefts Up 64% & $ Amounts Up 53%
Oklahoma, Claremore POLICE: Retail larceny increases after SQ 780
Since the passage of recent criminal justice reforms in Oklahoma, the number of larcenies has been steadily climbing with no solutions in sight. Claremore Police Department's Deputy Chief Steve Cox said larceny, petit larceny, and larceny from retailers are all on the rise.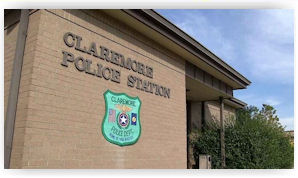 They report that overall, Oklahoma retailers saw a 64% increase in the number of thefts and a 53% increase in theft amount. Cox said he's not surprised by these numbers, and added that in reality the numbers are even higher when factoring in those thefts that are unreported by retailers. "We've seen big increases," he said. "And a lot of it is from one retailer."

Cox said since January, CPD has been to Walmart for a police matter over 500 times.

"We're catching some of these people over and over," Cox said. "All we did is increase the limit, so now they're stealing $900 and know it's a misdemeanor. And it will always be a misdemeanor. It used to be a predicate crime, if you continued the behavior, the punishment would increase. And this reform took that away."

"When we started talking about State Question 780, it was all talk of prison crowding. These were not the people filling prisons. Unfortunately, most criminal behavior is not just one thing, it's not isolated," he said. "There has to be common sense. We can't just change the name of something and think the problem will go away. All we have done is take away the ability for some people to get help. claremoreprogress.com

KY Lawmakers talk Jail Overcrowding problem and solution
Increasing Felony Threshold from $500 to $2,500
Kentucky Justice and Public Safety Secretary John Tilley says 76 of the state's 82 county jails currently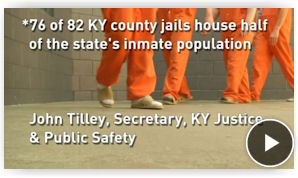 house around half of the state inmate population, with 29 of those jails at or over 150 per cent capacity.

Senator Webb is a member of the Interim Joint Committee on Judiciary. Secretary Tilley told committee members that increasing the felony theft threshold to $2,500 from $500, and reducing the penalties for low-level possession would reduce the number of inmates at county jail by one third.

"I would support an overhaul of our present penal code, not another piecemeal quilting approach to the problem," said Senator Webb. wchstv.com

Fastest growing crime in the USA
How employers must deal with the source of the greatest threat
to their business survival
Just as much as the success of your business depends on its personnel, so does its failures. According to the FBI, corporate theft is the fastest growing crime in the United States. It's bigger than identity theft, cyber fraud, credit card theft and internet scams.

Per the Association of Certified Fraud Examiners (ACFE):

● Employee theft accounts for $50 billion in annual losses for businesses.
● One of three bankruptcies are caused by employee theft.
● Employee theft events occur for an average of two years before companies discover what's happening.
● Although around 25% of thefts involve damages in excess of $1 million, a significant portion of shrinkage losses are in the $1,000 to $500,000 range.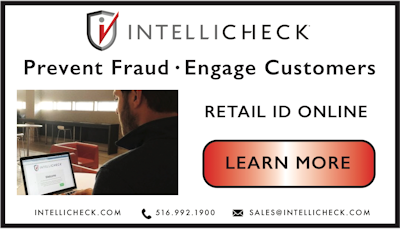 The ACFE also found that about 87% of those who committed fraud against their employers had never been previously charged with that sort of offense. This means that background and criminal checks would be worthless during a recruitment process.

How do you pick honest, loyal and dedicated people, knowing that 78% of resumes are misleading and 81% lie during the recruitment interview (according to recent research by the University of Massachusetts)?

The "right people" re-defined - Of special note is that this article was written by a pre-employment testing company. bizjournals.com

Editor's Note: Not that I'm an expert but after operating an executive search firm for over 30 years and reviewing over 30,000 resumes and conducting thousands of interviews I would agree to an extent with the University of Mass. numbers, but not to their level of numbers. To me, and having specialized in the retail LP and safety industry I'd estimate the number to be around 66% mislead and 75% outright lie, with salary levels, college degrees, and accomplishments being the top three things lied or misled about. However now with the internet making easier to verify college attendance and background companies having advanced technology, the college degree one has disappeared almost. But still those are high numbers and I was always amazed at it. Sorry but I had to comment on this one. Gus Downing

Mobile payments have barely caught on in the US, despite the rise of smartphones
Compared with China, India and other parts of the world, the U.S. is way behind in adopting mobile payments.

Deeply embedded legacy system and rewards cards, among other factors, make it unlikely that we'll see a major shift anytime soon. "The reality is we're not there yet. There is simply not enough ubiquitous acceptance." The popularity and ease of using credit & debit cards is a key reason mobile isn't taking off.

Conventional methods are still winning in the U.S. Last year, 80% of consumers used credit cards for purchases, according to Bain. PayPal was the most popular nonbank option at 40% adoption but is largely used for online payments. Apple Pay had 9% adoption.

Visa, Master Card, and the banks make money on every transaction so there less willing to support it and retailers haven't signed up because of it's cost factors.

A recent, real-time payment announcement from the Federal Reserve might also change the mobile-payment landscape. The FedNow Service, which is set to begin by 2024, will allow money to move at any time, any day, according to the Fed.

People don't always want to pay for things immediately, in real time. The borrowing aspect is still valuable, as well as the coveted rewards and points. Cards might just look like a "hybrid" version of their old models in mobile form, and in some cases embedded in the apps, he said.

"There will be different models; it's going to be fascinating to see which wins," du Toit said. cnbc.com
Target Sends 'No New Cost Increases' From Tariffs Letter to Vendors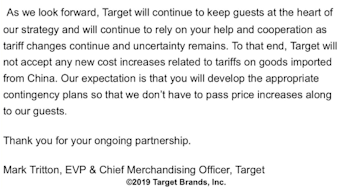 Bosch to Introduce More Than 50 New Products at GSX 2019

Facial recognition lobbying up 4X in last 6 months as government activity increases

Bed Bath & Beyond Explores Options for Assets Sales

Ulta Beauty Plans 80 Stores


Quarterly Results
Ulta Beauty Q2 comp's up 6.2%, net sales up 12% - Leading the Pack Numbers
Big Lots Q2 comp's up 1.2%, net sales up 2%
---
In observance of Labor Day, the Daily will not be publishing
on Monday, Sept. 2. We will resume publishing Tuesday.
Enjoy your holiday weekend!

Russell Stover POS systems possibly compromised
The specialty food and gift retailer is reporting that an "unauthorized actor" possibly gained access to its in-store POS systems through malware beginning no earlier than Feb. 9, 2019, and ending no later than Aug. 7, 2019. Upon learning of the incident, Russell Stover says it initiated an investigation, engaged independent cybersecurity experts, and took measures to eradicate and contain the malware. Russell Stover has also notified law enforcement and regulatory authorities and is working with payment card companies. chainstoreage.com

Fraudsters Use AI to Mimic CEOs Voice in Cybercrime Case
Criminals used artificial intelligence-based software to impersonate a chief executive's voice and demand a fraudulent transfer of 220,000 euros ($243,000) in March in what cybercrime experts described as an unusual case of artificial intelligence being used in hacking.

The chief executive of a U.K.-based energy firm thought he was speaking on the phone with his boss, the CEO of the firm's German parent company, who asked him to send the funds to a Hungarian supplier. The caller said the request was urgent, directing the executive to pay within an hour, according to the company's insurance firm, Euler Hermes Group SA.

Law enforcement authorities and AI experts have predicted that criminals would use AI to automate cyberattacks. Whoever was behind this incident appears to have used AI-based software to successfully mimic the German executive's voice by phone. The U.K. CEO recognized his boss's slight German accent and the tenor of his voice on the phone.

Several officials said the voice-spoofing attack in Europe is the first cybercrime they have heard of in which criminals clearly drew on AI. Euler Hermes.

The money that was transferred to the Hungarian bank account was subsequently moved to Mexico and distributed to other locations.

Mr. Kirsch believes hackers used commercial voice-generating software to carry out the attack. He recorded his own voice using one such product and said the reproduced version sounded real.

A few software companies offer services that can quickly impersonate voices, said Bobby Filar, director of data science at Endgame, a cybersecurity company. "You don't need to be a Ph.D. in mathematics to use it." he said. WSJ Pro

Organizations Need to be Skeptical When Looking at Any Vendor Claiming to Offer AI-based Security
Some predict the total cost of cybercrime could exceed $2 trillion by the end of 2019. This means that the cost of criminal activity is currently outpacing security spend by around 20X.

This is the result of a system that has always been rigged in favor of the cybercriminal. It's the classic scenario of organizations having to anticipate and block 100% of the attacks they will encounter, while cybercriminals only need to exploit a single misconfigured device or unpatched system to get in. The only difference now is, in the wake of global digital transformation, the stakes are much higher than ever before.

AI Disrupts the Entire Cybercriminal Strategy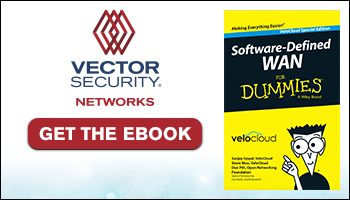 Many cybersecurity companies claim to have introduced AI capabilities into their solutions. But the reality is, most fall short of true AI because their underlying infrastructure is too small or their learning models are incomplete. Others refuse to divulge the methods that they use, which raises concerns about the reliability of their AI. These should be red flags for any organization looking to adopt an AI-based system.

Just as important, even if an AI system meets basic training and infrastructure requirements, it still needs to interoperate within the security environment you have in place. Intelligence in isolation is useless. The more threat intelligence is shared - whether from an external intelligence feed or the integrated security systems deployed across your distributed network - the more effective your AI-based defensive systems will become.

But when done right, an AI-based system will give your organization an advantage over even the most sophisticated cybercriminals. It weaves security deep into your infrastructure, identifies and responds to the most advanced threats, and forces criminals to either go back to the drawing board, or more likely, look for a victim that doesn't have such an impact on their bottom line. securityweek.com

Regular Software Health Checks Can Prevent Future Disasters
Software flaws are everywhere. And they cause serious application security issues for any business. Look at Boeing. Bad software, two fatal crashes and now a business scrambling to find its footing. Capital One. One gap, one hacker, millions of people's credit card data. School districts around the country, U.S. utilities. It's pervasive. Just like software. In fact, the Department of Homeland Security reports that 90 percent of security incidents result from exploits against defects in software.

The good news is that with a solid plan to make consistent software health checks, finding and fixing flaws is preventative. Health checks should be part of maintaining software over time. Because it's impossible to retrofit security into an application. It has to be engineered that way every day. Here are three things that businesses should adopt in order to ensure optimal software health and application security.

First, prioritize software intelligence. Software intelligence allows businesses to foresee how one update can impact the entire IT infrastructure, and it provides insight into which parts are high risk, before implementing.

Second, adopt and adhere to industry software standards. Standards such as those developed by the Consortium for IT Software Quality (CISQ) can provide a blueprint for organizations to measure the attributes of their software quality, so they can determine software's level of resilience.

Third, create an application security dashboard. IT teams need a warning light. A dashboard can provide a window into the defects that are brewing within your system. It can also identify objects with application security flaws in the development pipeline and help build security-in. It can also provide insight into why specific defects are occurring and provide guidelines for fast remediation.

Application security will become more critical as our reliance on software increases. And it will be almost impossible to self-regulate. securitymagazine.com

CRM Providers Targeted in New Attack
Phishers are Angling for Your Cloud Providers
Many companies are now outsourcing their marketing efforts to cloud-based Customer Relationship Management (CRM) providers. But when accounts at those CRM providers get hacked or phished, the results can be damaging for both the client's brand and their customers. Here's a look at a recent CRM-based phishing campaign that targeted customers of Fortune 500 construction equipment vendor United Rentals.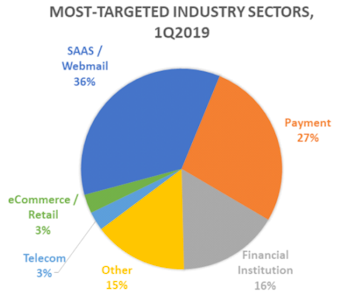 Stamford, Ct.-based United Rentals [NYSE:URI] is the world's largest equipment rental company, with some 18,000 employees and earnings of approximately $4 billion in 2018. On August 21, multiple United Rental customers reported receiving invoice emails with booby-trapped links that led to a malware download for anyone who clicked.

While phony invoices are a common malware lure, this particular campaign sent users to a page on United Rentals' own Web site (unitedrentals.com).

In a notice to customers, the company said the unauthorized messages were not sent by United Rentals. One source who had at least two employees fall for the scheme forwarded KrebsOnSecurity a response from UR's privacy division, which blamed the incident on a third-party advertising partner.

"Based on current knowledge, we believe that an unauthorized party gained access to a vendor platform United Rentals uses in connection with designing and executing email campaigns," the response read. krebsonsecurity.com

IT Manager Indicted by Fed for Planning to Shut Down Employers Computers, Locking Out Employees, Take Down Website After Learning of His Termination

Even Amazon's Own Products are Getting Hijacked By Seller
Amazon is a scene of constant warfare. A growing share of goods on the platform are sold by third parties, who compete viciously for limited real estate. Some hop onto fast-selling listings with counterfeit goods, or frame their competitors with fake reviews. One common tactic is to find a once popular, but now abandoned product and hijack its listing, using the page's old reviews to make whatever you're selling appear trustworthy.

Amazon's marketplace is so chaotic that not even Amazon itself is safe from getting hijacked. In addition to being a retail platform, Amazon sells its own house-brand goods under names like AmazonBasics, Rivet furniture, Happy Belly food, and hundreds of other labels. Sellers often complain that these brands represent unfair competition, and regulators in Europe and the United States have taken an interest in the matter. But other sellers appear to have found a way to use Amazon's brands for their own ends. Amazon promotes them heavily, racking up thousands of reviews on listings that the company then abandons when it stops production or comes out with a new version. Enterprising sellers then hijack these pages to hawk their own wares. theverge.com

US senators call on Amazon to investigate its unsafe inventory
Three Democratic US senators sent a letter to Amazon CEO Jeff Bezos on Thursday, calling for a "sweeping internal investigation" into unsafe and banned products listed on its website.

"Unquestionably, Amazon is falling short of its commitment to keeping safe those consumers who use its massive platform," the letter said. The letter was signed by US Sens. Richard Blumenthal of Connecticut, Robert Menendez of New Jersey and Edward Markey of Massachusetts.

The letter was in response to an extensive investigative story from The Wall Street Journal published last week that detailed thousands of problematic product listings on Amazon's site, including infant sleeping mats Amazon itself had banned for danger of suffocation, motorcycle helmets that didn't pass safety standards and supplements that contained illegally imported prescription drugs. In many cases, the listings the Journal reported on lacked required warning labels, including over 6,000 listings for balloons that didn't have choking-hazard warnings.

When asked for comment Thursday, Jodi Seth, Amazon's head of policy communications, pointed to a blog post the company published last week. In that post, Amazon highlighted its many safety protocols, including its $400 million in spending last year to protect its store and make sure its products are safe, compliant and authentic. In recent years, the company has also worked to take down counterfeit items and fake reviews to help clean up its site.

The three senators called on Amazon to immediately remove all the questionable product listings the Journal mentioned in its story, conduct a thorough internal investigation and make changes to keep unsafe products off its site.

They also asked Amazon to answer a series of questions on why its existing safety procedures failed to stop the problematic listings and what it will do to stop similar situations from happening again. Amazon's Seth said the company plans to respond to those questions, which the senators requested back at the end of September. cnet.com
Evolution of Fraud
In the past 20 years, there has been a substantial shift of commerce to online channels, with most products and services now bought and sold on the internet or through mobile apps. Fraudsters have been quick to take advantage of the online shift, doing their best to stay one step ahead of the businesses and consumers they exploit. It has evolved from simple individuals hacking systems with a stolen credit card, to criminals running larger groups of people and combinations of data, to full on automated scripts hitting systems with scale.

The new era or "Fraud 3.0" of today requires data science and machine learning to fight systematic attacks such as card-testing and bots that occur earlier in the transaction flow. These attacks have a couple of similar characteristics, including the time in the transaction flow at which they occur and the scale of speed and volume at which they happen. Read More: cardnotpresent.com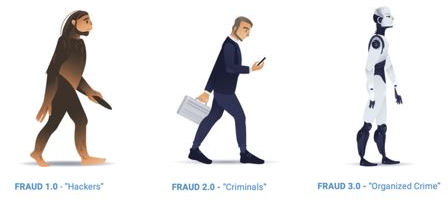 Best Buy's ecommerce sales soar 17% in Q2 over last year

e-commerce ad spending increases 40%, with Amazon in the lead

From automated bots to malicious humans, one in 10 transactions are attacks

Nest Doorbell Camera To Start Tracking Package Deliveries

Newton County, GA: $50,000 of Macy's merchandise recovered;
suspects possible ties to Multi-million dollar ORC ring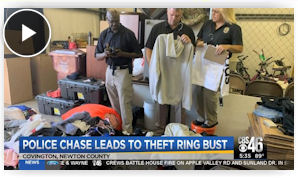 Covington Police have helped recover thousands of dollars worth of stolen merchandise from a vehicle that led Georgia State Patrol on a high speed chase. It started when Georgia State Patrol tried to pull over a speeding SUV in Morgan County Friday. The driver would not stop and instead continued to speed onto I-20 into Newton County. When the car entered the Covington city limits, GSP executed a pit maneuver, causing the SUV to crash. Articles of clothing went flying out of the vehicle onto the interstate. "We started noticing the clothing, most of it had tags on it or security tags on it," said Covington Police Captain Ken Malcom. They'd been stolen from Macy's department stores in several states including Georgia, North Carolina and Virginia. Police say this is the second largest recovery of stolen merchandise in the country this year. The clothing items total around $50,000 in value.

Police have arrested the driver Anthony Vasquez. Two passengers Joseph Barriga and Brian Alvarez were taken to the hospital with injuries and will be charged with various theft charges as well. All three men are from New York. Police say they are a part of an organized multi-million dollar retail theft operation. "That theft ring that starts in New York and the individuals down the East Coast, down into Florida and eventually get the merchandise back up to New York to sell it for pennies on the dollar," Malcom said. "We are pleased that we are able to get them off the streets." cbs46.com

Santa Clarita County, CA: 13 Arrested in Sheriff's Detective Bureau Special Operation targeting Retail Theft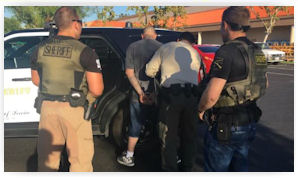 On Wednesday, detectives with the Santa Clarita Valley Sheriff's Station Detective Bureau ran a special operation in Canyon Country aimed at stopping retail theft, according to Shirley Miller, spokesperson for the station. "Deputies and detectives, both uniformed and in civilian clothes, saturated popular Canyon Country shopping areas, watching for individuals who were victimizing businesses or compromising public safety," Miller said in an official post Thursday. By the end of the operation, a total of 13 arrests had been made as a result of the operation, according to officials. "Since these special enforcement operations, in addition to our regular patrol, have proved to be very successful, more will be planned in the future," Miller said. hometownstation.com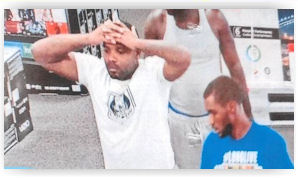 Jefferson County, MO: Thieves at Best Buy may be from Texas
Investigators say the suspects in the burglary at Jefferson City's Best Buy could be tied to a burglary ring. One suspect was arrested yesterday morning, but four others are still at large. They're thought to be connected to a ring based in Texas. An alarm went off at the Best Buy on Missouri Boulevard early this (thur) morning. Officers say they saw a van drive away when they got there. Five people got out of the van near the Target on West Stadium and ran. Police caught one of them, but they're still looking for the others. kwos.com

Frankfort, IL: Repeat Offender Stole More Than $1,000 In Alcohol
Through investigation, police said they learned Dewitt Hamilton, 39, was a suspect in six other reports filed with the police department. The officer spoke with the Will County State's Attorney's Office and a felony charge was approved due to Hamilton's history, police said. He was taken to the Will County Adult Detention Facility. Hamilton also had outstanding warrants from Midlothian and Palos Heights. patch.com

Xenia, OH: Florida man arrested in alleged Greene County theft/fraud ring
Jeremiah Baldis is being held as a suspect in what authorities are calling an out-of-state theft and fraud ring operating in the Beavercreek, Fairborn and Xenia communities. The Greene County Prosecutor issued a warning about an out-of-state theft and identity fraud ring operating in the area. Police records indicate one person was arrested, another may have eluded capture, and the pair was able to use credit cards within minutes of them being stolen. daytondailynews.com

Trussville, AL: Police seeking male suspect in $4,000 Best Buy theft

Carlisle, PA: Man sought $899 BBQ Grill and Vacuum theft from Walmart


Shootings & Deaths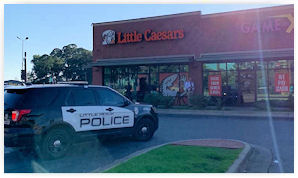 Little Rock, AR: Gunfight at Little Caesars, employee shoots and kills customer
Police are investigating a fatal shooting Thursday at a Little Caesars Pizza in Little Rock involving an employee and a customer, authorities said. The shooting was reported at 4:45 p.m. When officers arrived several witnesses said that two men were shooting at each other inside the restaurant, police said. "But we do know now that this wasn't a robbery," he said. "This was possibly between an employee and an associate or some type of patron of the business." The victim, the patron, was transported to a hospital where he was pronounced dead. Officers said the employee left the scene before they arrived. arkansasonline.com

---
Robberies, Incidents & Thefts
Houston, TX: Clerk opens fire on burglars who smashed truck into store
Surveillance video showed four males come around from the side of the building and try to move the ATM with no success. That is when the driver of the truck backed out and reversed into the store again hoping to knock the machine loose. Police say the store clerk saw what was happening, pulled a gun and opened fire on the burglars sending them running from the scene. There were some customers inside the store when the burglary took place, but no injuries were reported. khou.com
Spokane, WA: Man charged with causing more than $14,000 of damage during destruction, theft spree in downtown Spokane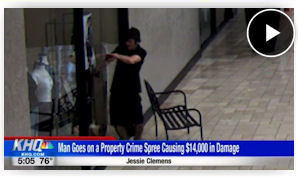 Jessie Clemens, committed the crimes on the morning of August 15. He was first seen on security video pulling the lid off a large barrel of grease and pouring it onto the pavement. The contents then spilled down the alley and into the parking lot. The cleanup cost for that action is currently $6,202.48. Clemens was seen on video stealing newspapers, breaking the glass of a picture frame by kicking it and pulling a large screen TV/monitor off the wall. The TV dropped down a flight of stairs, causing damage to the wall and glass railing. Damages for those acts are still being assessed but are currently more than $8,000. Clemens can then be seen on video upstairs at the Chase Bank Building committing another $767.95 in damages. khq.com

Bexar County, TX: Second employee implicated in $120,000 Bird Bakery
theft scheme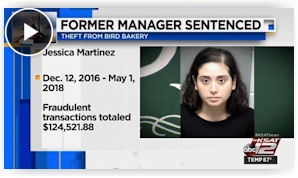 The former Bird Bakery manager who was convicted this week of stealing more than $120,000 from her employer wasn't the only person embezzling from the establishment, according to police. On Wednesday, Jessica Martinez was sentenced to four years in prison after pleading no contest to felony charges of theft and misapplication of fiduciary property. Prosecutors said Martinez used the money to buy designer clothes, makeup, purses and other goods. But court records obtained Thursday by KSAT.com revealed a second defendant in the case, 24-year-old Stephanie-Rae Beth Trevino. Trevino stole more than $3,000 from Bird Bakery. Both suspects voided purchases made at the bakery and refunded the money into their own debit accounts rather than the customer who made the purchase. ksat.com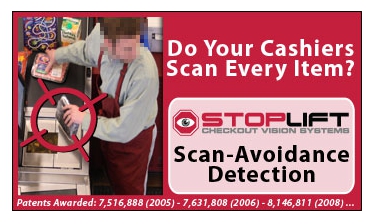 St George, UT: Christensen's Department Store Burglary suspects arrested in coordinated effort of Mesquite and St. George Police Departments

Austin, TX: Police seeking suspect after Armored vehicle Robbery at The Domain, outside of Cava, a Mediterranean restaurant

Las Vegas, NV: Police seeking Female Armed Robber who hit 4 businesses in recent days

Manchester, England: Robbers wielding a sledgehammer and pickaxe smash Jewelry shop display cases, making off with $75,000 in gold

Oxford, England: John Lewis security guard puts teenager in headlock and wrestles him out of shop 'because he asked for ID'

---
Counterfeit
Ada, OH: $50,000 in counterfeit currency seized
Ada Police, with the Hardin County Sheriffs Dept. and U.S. Secret Service, executed the arrest of a suspected counterfeiter in Ada. $50,000 in counterfeit currency, and a number of items believed to have been purchased with the counterfeit currency, were discovered. adaherald.com

---
Sentencings
Tucson, AZ: Man reaches plea deal in fatal Armed Robbery outside business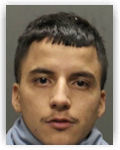 A Tucson man with has extensive criminal history reached a plea deal in a fatal shooting outside a Tucson business in 2018. On Thursday, Aug. 29, Hector John Molina pleaded guilty to a charge of armed robbery. He was originally faced charges of first-degree murder, weapon possession by a convicted felony, armed robbery and aggravated assault. While his sentencing date has not been set, he is facing between 7 and 21 years. Also on Thursday, Molina pleaded guilty to armed robbery in a case not connected to the shooting. He's facing 7-21 years for that charge as well, but the sentence would run concurrent to the other one. Authorities said Molina and Ariel Montes-Deoca are responsible for the shooting death of 61-year-old Anthony Quintela outside of Raspados Funland on Jan. 6, 2018. kold.com