#RILAAP CALL FOR PROPOSALS ENDS TOMORROW
Speakers at the RILA 2020 Retail Asset Protection Conference have an unparalleled opportunity to expand their network and raise their profile by sharing their successes and challenges. We want to hear how you are creating and sustaining excellence in your asset protection practices!

Speaker benefits include:
● Complimentary registration for retailers and product manufacturers selected to speak
● Opportunity to share with and learn from peers facing common challenges
● Growth of your network of industry peers working on similar issues and projects - add to your sounding board
EXTRA SPEAKER BENEFITS

This year, the Loss Prevention Foundation will provide speakers with an LPC/LPQ course scholarship for FREE-a $795 value! Already LPQ/LPC certified? The LPF will waive your recertification fee! And, if that wasn't enough-all speakers will earn 10 CEU credits in addition to what you will earn as an attendee.

Biometrics class actions target Lowe's, Home Depot for anti-shoplifting surveillance systems
Home improvement retailers Home Depot and Lowe's have become the latest big companies to get swiped by class action lawsuits under Illinois' biometrics privacy law, as a group of plaintiffs have sought to extend the reach of the law's potentially big financial awards to those stores' anti-theft surveillance systems.

On Sept. 4, a group of plaintiffs simultaneously filed virtually identical class action complaints in Cook County Circuit Court in Chicago against Lowe's and in federal court in Atlanta against Home Depot, accusing the retailers of violating the Illinois state law by "surreptitiously" scanning customers' faces as they moved about the chains' stores in Illinois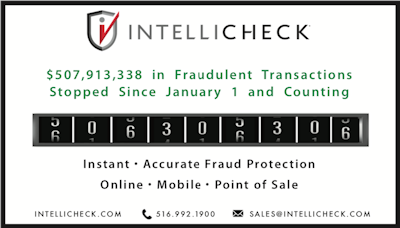 The retailers, the plaintiffs said, have "augmented (their) in-store security cameras with software that track individuals' movements throughout the store using a unique scan of face geometry," the lawsuit said. "Put simply, Defendants surreptitiously attempt to collect the faceprint of every person who appears in front of one of their facial-recognition cameras."

According to the lawsuits, Home Depot and Lowe's have consistently declined to publicly discuss their systems. However, the lawsuits note the systems are designed as a "loss-prevention measure" to combat shoplifting and theft, as they can "track shoppers across multiple stores and identify 'suspicious' shopping activity."

However, the lawsuits claim the "systemic and covert" practice constitutes "privacy intrusion" and violates the Illinois Biometrics Information Privacy Act, because Home Depot and Lowe's do not collect express authorization for the facial scans from every customer entering their Illinois stores.

The lawsuit also claims Home Depot and Lowe's have shared the facial scan information of its customers with others. The complaint does not assert who those others may be, naming only "John Doe" as a co-defendant.

The lawsuit against Home Depot represents the first of its kind filed under the Illinois BIPA law in Georgia. cookcountyrecord.com

Operational Centre at Europol:
30 countries team up to combat crime in the Western Balkans


The Joint Action Day (JAD) Western Balkans 2019 is an international operation, involving 6,758 law enforcement officers: 6,708 officers on the ground and 50 officers in the Operational Centre at Europol's headquarters. Law enforcement officers from 30 countries, as well as 8 agencies and international organizations teamed up to tackle the 4 EMPACT (European Multidisciplinary Platform against Criminal Threats) priorities: firearms trafficking, illegal immigration, document fraud and drugs trafficking.

The following priorities for the fight against organized and serious international crime between 2018 and 2021 were adopted by the Council of the EU at its meeting on 18 May 2017: (Includes the USA (ATF, DEA, HSI, CBP).)

1) Cybercrime, 2) Drug Trafficking, 3) Facilitation of illegal immigration,

4) Organized Property Crime (ORC & Beyond): To combat organized property crime by concentrating on disrupting highly mobile OCGs carrying out organized thefts and burglaries across the EU. This should include OCGs using new technologies or enhanced countermeasures which exploit the lacking interoperability of cross-border surveillance tools.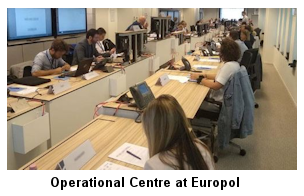 5) Trafficking in human beings, 6) Excise and MITC Fraud, 7) Illicit firearms trafficking, 8) Environmental crime, 9) Criminal finances and money laundering, 10) Document fraud.

EMPACT is an ad hoc management environment to develop activities in order to achieve pre-set goals. It is a structured multidisciplinary co-operation platform of the relevant Member States, EU institutions and agencies, as well as third countries, international organizations and other (public and private) partners to address the prioritized threats of organized and serious international crime.

Results from the JAD (Joint Action Day)
In total, 214,147 persons, vehicles, and premises were checked during last week's JAD in the fight against crime originating from the Western Balkans. 175 individuals were arrested (26 arrests in the intelligence phase and 149 in the operational phase) europa.eu
Open-Carry Laws Thrust 2 Million Retail Workers Into Gun Debate
Employee
Training Will Be 'Critical' After New Policy Announcements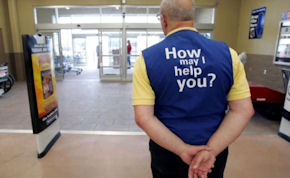 At

Walmart Inc. and Kroger Co.

stores, new policies that call for dissuading customers from carrying unconcealed firearms have thrust

2 million employees onto the front lines

of America's gun debate. The retailers, along with drugstore chain

Walgreens Boots Alliance Inc. and grocer Wegmans Food Markets Inc.

, said this week that they'll ask people not to display guns in their aisles, even in states where it's legal.



Neither Walmart nor Kroger has so far provided training

on when and how to approach a gun-toting customer, nuanced knowledge that security experts say is critical. In break-room conversations and on internet bulletin boards, workers have voiced complaints that they are being placed in harm's way.

Employees of Kroger, a unionized grocery, enjoy greater job protections than others and have been among the most vocal. The company has already received requests from some locals for information on how the policy will be enforced and by whom.

"

They have no idea how it's going to work

," said Jonathan Williams, communications director at the United Food and Commercial Workers Union Local 400, which represents about 10,000 workers in Virginia, West Virginia, Ohio, Kentucky and Tennessee. "We have a lot to figure out."

Retailers need to figure out how willing their employees are to approach someone openly carrying a firearm, explained Katherine Schweit, a Washington consultant. A former FBI agent, Schweit has worked on security matters with Walgreens, Walmart and other retailers. bloomberg.com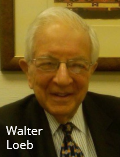 What the CEO's Are Concerned About
Retail Industry Vet Walter Loeb Would Know:
With The Secondhand Designer Market Booming,
Consumers Should Be Wary Of Fakes

Secondhand clothes are the rage right now. Many young people, especially those millennials who do not want to own anything of value, like to acquire secondhand designer clothes at substantial savings. In the past, physical stores that sold secondhand merchandise were often tied into nonprofits and other charitable organizations. More recently, we see resale shops all over the internet as well. And now, as I have reported, Macy's and J.C.Penney also will have secondhand clothes for sale.

Many designers take steps to protect their property.

Balenciaga sneakers

have four stripes on their heel to assure buyers and fans that the shoes are real.

Hermes handbags

have a heat stamp inside the bag that is either in gold or silver, depending on the hardware on the bag. Certainly, there are date codes, service tags, and some holograms that protect designer bags. Since 2003,

Louis Vuitton

has pioneered a fight against counterfeiting targeting "intermediaries" such as landlords, courier companies, and others. It has been very effective in certain counterfeiting hotspo

ts such as New York's Canal Street.

The Louis Vuitton Intellectual Property Department manages over 18,000 intellectual property rights including trademarks, designs, and copyrights with support of 250 agents around the world. Thanks to this dedicated team of lawyers and former law-enforcement professionals, based in Paris with offices around the world, thousands of anti-counterfeiting raids are performed each year. In 2017, as a result of their actions, 6,000 litigious websites were shut down and more than 120,000 auctions were terminated. forbes.com

Watchdog Slams PCAOB Oversight of Big Four
The Public Company Accounting Oversight Board has been too lenient with the Big Four accounting firms over audit deficiencies, resulting in only $6.5 million in fines during its 16-year history, according to a new report.

The Project on Government Oversight (POGO), an independent watchdog, said its analysis of PCAOB annual inspection reports showed the board has in key respects been

doing "a feeble job" policing the Big Four.



In the 808 cases in which the Big Four performed audits that were so defective that the audit firms should not have vouched for a company's financial statements, internal controls, or both, only 18 resulted in PCAOB enforcement actions, POGO found.

The report recommends reforms including requiring the PCAOB to clearly identify companies referenced in inspection reports and the individual auditors responsible for alleged audit deficiencies. cfo.com

FDA slams vaping company Juul for illegal marketing practices,
threatens fines or seizure
Federal health officials slammed vaping company Juul on Monday for illegally advertising its nicotine pods as a safer alternative to cigarettes, threatening to fine or even seize the company's products if it doesn't correct its marketing.

The Food and Drug Administration sent a warning letter to CEO Kevin Burns after reviewing testimony from two days of hearings in the U.S. House on Juul in July. FDA investigators found the company broke the law "by selling or distributing them as modified risk tobacco products without an FDA order in effect that permits such sale or distribution." cnbc.com

Time to reconsider your workplace policy on e-cigarettes?
Illnesses, Deaths Tied to Vaping
The use of electronic cigarettes, also known as vaping, is believed to be responsible for five deaths and 450 severe lung injuries in what appears to be a nationwide epidemic, according to new reports. While most employers ban smoking in the workplace, their policies don't always extend to e-cigarette products. shrm.org

Associated Wholesale Grocers Announces New
Scan-Based Trading Program for Members
Associated Wholesale Grocers, Inc. (AWG), the nation's largest cooperative food wholesaler to independently owned supermarkets, announces the launch of a scan-based trading (SBT) program with ReposiTrak. With the largest U.S. scan-based trading network, ReposiTrak provides visibility into out-of-stocks so direct store delivery (DSD) suppliers can take action to optimize on-the-shelf inventory. businesswire.com

How Walmart and other retailers are trying to recruit more teenage employees

Of Walmart's 1.4 million U.S. workers, less than 25,000 are in high school. The company acknowledges that's a very small percentage, and it's especially small when compared to other companies in its industry. So
Walmart
is trying a new recruiting approach: offering high school students free SAT and ACT prep, subsidizing a large chunk of their tuition, and the chance to earn some college credit.

Hiring employees early on in their careers comes with a number of benefits. It costs less to employ them, and it's typically easier to train them to fit the company's needs, since there are no old habits that need to be broken.

Others have also caught on to the advantages of hiring teens.
Starbucks, McDonald's, Disney, and Chipotle
all offer similar education benefits. However, teenagers aren't working nearly as much as they used to. Back in the 70s, nearly 45 percent of teens were working part-time jobs. In 2018, the national average fell to about 29 percent. cnbc.com

Kroger, Albertsons Avert Union Strike; Approve Tenitive Labor Deal
After six months of negotiations, United Food and Commercial Workers (UFCW) employees at more than 500 Ralphs, Albertsons, Vons and Pavilions stores in Southern California yesterday reached a tentative agreement with The Kroger Co. and Albertsons Cos. supermarketnews.com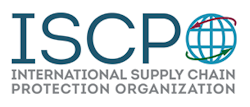 2020 ISCPO Conference Announcement
The International Supply Chain Protection Organization would like to announce the date of its
2020 Conference "Global Supply Chain Security Conference" on March 3rd - 5th
at the 7-Eleven Store Support Center in Irving, Texas.

There will be a wide-range of topics related to global supply chain security, Ecommerce, industry trends and investigations. As in year's past, the conference provides a great venue to network with global industry peers, transportation/logistics professionals, law enforcement, and select vendor partners. iscpo.org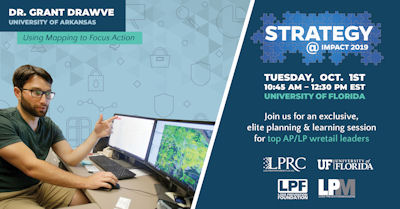 LPRC to Host 2nd Annual
STRATEGY@ Session
The second annual STRATEGY@ IMPACT 2019 is an LPRC member-exclusive and invitation-only elite planning and learning session, limited to 30 participants. One of the speakers, Dr. Grant Drawve (University of Arkansas), will present on threat mapping. In addition, the LPRC will also be hosting a STRATEGY@ Reception on Monday, Sept 30, to showcase their new NextRetail Research Center to the leaders in the industry. Retailers may reach out to kevin@lpresearch.org to learn more and register for this event.


---
Senior LP Job Postings Removed from Website:

Fred's Closing ALL Stores in 60 Days

Brinker International Acquires 116 Franchised Chili's Restaurants

Coresight Estimates 3.5% to 4% increase in retail sales during Holidays Nov. & Dec.

Amazon has 30,000+ jobs to fill, will hold Career Days events Sept. 17 in six cities

Dollar General Announces Plans to Expand to 46 States In 2020

Lidl 2019 - Steps Up Expansion And Adds U.S. Products

Last week's #1 article --
Forbes Article
Searsageddon: Massive Sears HQ Layoffs, More Store Closings
80% of the workforce at Sears HQ laid off Last Thursday night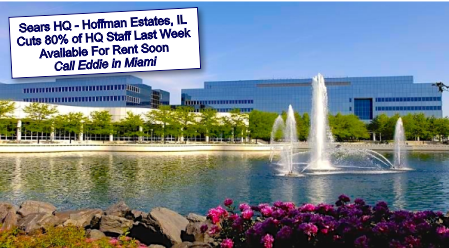 Reports from vendors who visited the offices Friday said there were vast empty spaces in the offices and hundreds of workers were already long since gone. What was particularly telling was the suddenness of the move. The entire merchandising staff for the home area for Sears had been reduced to four buyers and one divisional merchandise manager.

Sears has closed some 200 stores since bankruptcy filed in October 2018. The company retains over 500 locations, including 480 full-line department stores. It also operates 360 Kmart stores. forbes.com ibtimes.com

Editor's Note: Which makes total since after Sears Hometown was sold last week. Now this article is obviously quoted from what appears to be one Home vendor and refers to other vendors having commented to this vendor and Forbes apparently.

---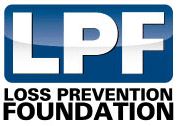 LPF Announces August's LPC and LPQ Professionals
The Loss Prevention Foundation would like to recognize and congratulate the following individuals who successfully completed all of the requirements set forth by the board of directors to be LPQualified (LPQ) and/or LPCertified (LPC):
● Dannielle Cantrell, LPC - Amazon.com
● Ronda Fields, LPC - The Lowe's Companies Inc.
● Troy Harding, LPC - The Kroger Company
● Gregory Hietanen, LPC - Sears Stores, Inc
● Michael McKnight, LPC - ULTA Beauty
● Adam Moon, LPC - SpartanNash
● Ryan OMarra, LPC - Lowes Companies, Inc.
● Jason Parker, LPC - 24 Hour Fitness
● Patrick Parris, LPC - The TJX Companies, Inc.
● Matthew Wightman, LPC - The Lowe's Companies
● Lauren Zieja, LPC - KINGS SUPER MARKETS, Inc.


● Billy Brooks, LPQ - Lowes Companies, Inc.
● John DeNapoli, LPQ - The TJX Companies, Inc.
● Dustin Ellison, LPQ - Lowes Companies, Inc.
● Adriana Flores, LPQ - The TJX Companies, Inc.
● Sarah Hartman, LPQ - The TJX Companies, Inc.
● Kristen Hunter, LPQ - Lowes Companies, Inc.
● Sonia Ortega, LPQ - Meijer
● Christopher Smith, LPQ - Walmart Stores, Inc.
● Zebulon Strickland, LPQ - Albertsons Companies, Inc.
● Megan Walsh, LPQ - The TJX Companies, Inc.
● Katelyn Hall, LPQ LPC - Amazon

---