ADT Bolsters Commercial Portfolio With Pair of Fire/Life Safety Acquisitions
The acquisitions of Systems Group and Fusion Fire Protection enhance ADT Commercial's fire alarm, life safety and fire sprinkler systems capabilities in West and Mid-Atlantic regions.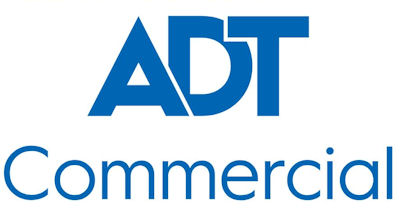 Continuing its streak of snapping up commercial security integrators around the country, ADT (NYSE: ADT) announces two asset purchase agreements with Systems Group and Fusion Fire Protection.

These agreements will continue to enhance technical capabilities and expand the organization's geographic reach to commercial and enterprise-level customers across the United States, according to the company.

Denver-based Systems Group is said to be one of the largest providers of commercial fire alarm detection, installation, inspection and maintenance services in Colorado.

Established in 2015, Fusion Fire Protection, based in Hanover, Md., serves the fire sprinkler systems needs of customers in Baltimore, Washington, DC and Northern Virginia. securitysales.com

Sensormatic Solutions, by Johnson Controls, Selects Zuora to Expand and Launch New Retail Solutions Globally


Zuora, Inc., (NYSE:ZUO) the leading cloud-based subscription management platform provider, announced today at its Subscribed for IoT event in Chicago, IL, that Sensormatic Solutions, a global retail solutions portfolio of Johnson Controls, Inc., is using the Zuora® Central Platform to automate its existing retail solutions and launch new digital subscription offerings for retailers worldwide.

Sensormatic Solutions helps retailers enhance and build upon the entire retail experience with real-time data and insights -- from loss prevention to in-store foot traffic to inventory management -- and to fully digitize retail assets for a 360 degree view of the customer. businesswire.com

Sprint Food Stores Takes Convenience Store Surveillance to the Next Level
Convenience stores have traditionally installed surveillance cameras to deter crime and encourage safety, but too often these have provided images that lacked detail, particularly in low light. Retrieving video has usually been tedious, requiring endless searching and scanning to find the desired footage. Sharing and archiving the video has also been cumbersome, wasting technical and management resources.

Now advanced digital IP video cameras and recorders are capturing clearer images inside and outside the store in various lighting conditions to deter theft, fraud, and unjustified claims such as slip and fall incidents. By providing easily retrievable and emailable surveillance video evidence, this approach is enabling the swift collection of full compensation when store property is damaged. The economical IP network surveillance systems are also enabling executives to efficiently monitor store conditions from anywhere with an Internet connection.

"With an advanced surveillance camera system, a convenience store chain could achieve ROI within a year through better prevention of theft, fraud, and unjustified claims as well as improved operational oversight," says Todd Harrison, IT Director who oversees loss prevention camera surveillance for Sprint Food Stores, which operates 20 convenience stores in Georgia and South Carolina. risnews.com

GSX Sets the Standard for Security Innovation, Attracting 20K Global Registrants


The doors have closed on this year's Global Security Exchange (GSX), held at Chicago's McCormick Place this week. Presented by ASIS International, the world's largest association for security management professionals, the event offered six days filled with education and networking for the global security community. Attendance was strong with 20,000 registrants from more than 125 countries and 550+ exhibitors packing the convention center. Security professionals also engaged in sessions around the world via Global Access LIVE! streaming - with participants in more than 15 countries.

"GSX serves as a powerful forum for convening security leaders across the globe to learn, share information and network," said Christina Duffey, CPP, 2019 ASIS President. "I leave this year's GSX more energized about our association, our profession, and our industry. I am eternally grateful to our Chicago Chapter and host committee for their strong support and look forward to GSX 2020, which will take place in Atlanta." asisonline.org

GSX 2019 Day One Review: Lots Of 'Newish' Products To See On The Show's Busy First Day

GSX 2019 Day Two Review: From Individual Products To The 'Big Picture'

GSX 2019 Highlight Videos

---

Any We Wonder Why Victims Don't Report Sooner:
What we can learn from the Antonio Brown Case?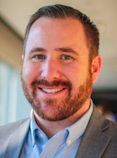 By Dave Thompson, CFI
VP of Operations, Wicklander-Zulawski & Associates

Here we go again. A report of rape and sexual assault where everyone, including NFL reporters, suddenly becomes an expert on how victims should react after a rape. Unless you've shut yourself off from all news outlets, you are well aware of the federal lawsuit filed in the U.S. District of Miami on September 10 alleging the New England Patriots wide receiver Antonio Brown raped and sexually assaulted his former college classmate and personal trainer.

I have no idea if these crimes occurred, and I'm going to reserve my judgment until further information is released. These are serious allegations and should be investigated thoroughly without prejudice or bias... at least that's how I thought this process worked.

Unfortunately, I made the poor decision of scrolling through Twitter comments on this subject and I was not surprised to see the amount of journalists and other public figures immediately discrediting the complainant's suit.

Read More Here: w-z.com

---

Sacramento, CA: California lawmakers may trim repeat offenders' sentences
California lawmakers are on the verge of approving legislation to trim prison sentences for repeat nonviolent felonies. Current law adds an additional year to offenders' sentences for each previous prison or jail term.

The bill approved by the state Assembly on Thursday would remove the mandatory one-year enhancement. The bill returns to the Senate on Friday for a final vote on Assembly amendments that excluded certain sex crimes from the measure, as lawmakers wrap up their work for the year.

Supporters said the longer sentences clog prisons and jails, are costly to taxpayers, and do little to deter criminals. Corrections officials say about 10,000 inmates currently have the one-year bumps in their sentences, while legislative analysts estimate that the change could save tens of millions of dollars a year in lower prison and jail costs. "This enhancement is disproportionately used against persons of color and those that are low income," said Democratic Assemblyman Ash Kalra of San Jose, who carried the bill in the Assembly. "It is unnecessary and ineffective." sfgate.com

Juul Debates Pushing Back on E-Cigarette Ban
Juul Labs Inc. is debating internally whether to embrace or push back on part of the Trump administration's plan to pull most e-cigarettes from the market, according to people familiar with the matter.

The policy - affecting sweet and fruity vaping products along with mint and menthol - would be a crippling hit to the startup, which generates more than 80% of its sales from flavors that would be banned. But Juul insiders agree that the move could help curb underage vaping and avert an even bigger threat to the market-leading e-cigarette maker: the possibility that the Food and Drug Administration could take Juul off the market altogether. wsj.com

Ensuring Duty of Care for Traveling Employees
Traveling for executives and employees is more challenging than ever with an evolving threat landscape.

According to a study by the GBTA Foundation, three in ten (29 percent) travel managers report they do not know how long it would take to locate affected employees in a crisis. Overall, one-half (50 percent) of travel managers say, in the event of an emergency, they can locate all of their employees in the affected area within two hours or less. Additionally, three in five (60 percent) travel managers rely on travelers to reach out if they need help and have not booked through proper channels.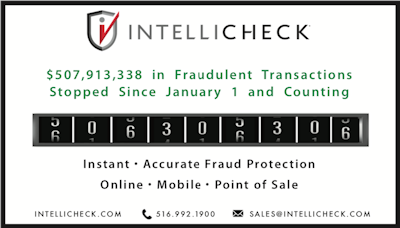 "Research reveals significant gaps in educating travelers about resources available to them and the existence of protocols should the unforeseen happen," says Kate Vasiloff, GBTA Foundation Director of Research. "Failing to establish and communicate safety measures leaves travelers and organizations vulnerable. As both security threats and technology evolve, even the most robust protocols that once served companies well may now have weaknesses requiring immediate attention and modification."

Tracking employee and executive travel and ensuring their safety is one of the most important tasks for enterprise security executives. Enterprise security must always take into account where an executive will travel, the activities they will undertake and the individual risk profile, which will help to develop an overall risk assessment for the trip and any threat mitigation strategies that should be followed. securitymagazine.com

August retail sales grew 4.1 percent over last year,
but new tariffs present 'downside risk'
Retail sales were up 0.4 percent in August seasonally adjusted from July and up 4.6 percent unadjusted year-over-year, the National Retail Federation said today. The numbers exclude automobile dealers, gasoline stations and restaurants.

"While consumer attitudes about the economy indicate some retreating optimism, the bottom line is that consumer spending remained resilient in August and continued to be a key contributor to U.S. economic growth," NRF Chief Economist Jack Kleinhenz said. "Trends remain strong, but August grew somewhat slower than July, which could reflect consumers' concerns about the unpredictability of trade policy. It is too early to assess the impact of the new tariffs that took effect at the beginning of this month, but they do present downside risks to household spending."

New 15 percent tariffs on a wide range of consumer goods from China took effect September 1 and are scheduled to be expanded to additional goods on December 15, covering a total of about $300 billion in imports. In addition, 25 percent tariffs already in effect on $250 billion worth of imports are set to increase to 30 percent on October 15. nrf.com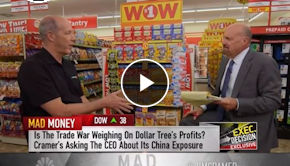 Dollar Tree CEO on Mitigating Tariffs:
"We Play Hardball"
He said the discount retailer has worked with vendors to adjust its approach to shipping products from China. Dollar Tree negotiated prices, canceled orders and diversified vendors in order to mitigate costs, Philbin said.

In a one-on-one with Jim Cramer on "Mad Money" he said "We play hardball, but I would say we've always been fair." cnbc.com

Trio of Industry Groups Unite to Advocate for Revamped NAFTA
The Security Industry Association (SIA), the Latin American Security Association (ALAS) and the Canadian Security Association (CANASA) have aligned to press the U.S. Congress to promptly approve the U.S.-Mexico-Canada trade deal that will replace the North American Free Trade Agreement (NAFTA).

The U.S.-Mexico-Canada Agreement (USMCA), which leaders from the U.S., Mexico and Canada signed in November, must be ratified by lawmakers in all three countries. Mexican and Canadian lawmakers have already done so. securitysales.com

Old Navy plans to open 800 new stores as it prepares to split from Gap
In a record year of store closings, Old Navy announced plans to open 800 new locations as part of its upcoming split from parent company the Gap. Company officials discussed the plans Thursday during a Gap Investor Day event in New York.

"We'll almost double our fleet to 2,000 stores in North America, predominantly in under-served small markets," Old Navy CEO Sonia Syngal said.

The first Old Navy store opened in 1994 in Colma, California, and as of February, the 25-year-old company had about 1,140 stores. Company leaders said the plan was to open up around 75 stores a year, "focused on off-mall locations."

Gap Inc. officials announced in February that they planned to spin off Old Navy into its own public company in 2020. At the time, officials also said they planned to close around 200 Gap stores over the next three years. Along with Gap, Banana Republic and Athleta would remain in Gap Inc. usatoday.com

Target, UPS, Amazon and Kohl's are offering better pay and these perks to attract over 230,000 seasonal workers
We've barely scratched the surface of September, yet behind the scenes at corporate headquarters, retailers are already preparing for the holiday shopping season.

This week, Target and UPS made formal announcements of their holiday hiring plans, and they amount to over 230,000 seasonal workers between the two companies.

Amazon, on the heels of its Career Day announcement that the company will hire over 30,000 permanent staffers, also said it plans to recruit tens of thousands of seasonal workers for the holidays. Kohl's opened up seasonal applications in July but still has thousands of open gigs across stores and distribution centers, with more to come.

Here's a rundown of what types of roles are up for grabs, plus how companies are upping the ante with better pay and perks to attract workers in a tight labor market: cnbc.com

LPRC IMPACT 2019 Learning Lab Will Explore
Stand-Alone vs. System-Integrated PVMs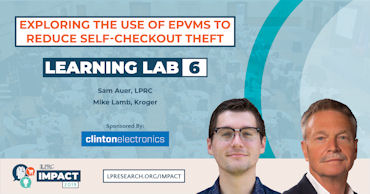 As retailers are incorporating self-checkout into more of their stores, they are also seeking ways to reduce theft and deter offenders who see it as an easy target. In this study, the LPRC Research Team compared the use and effectiveness of stand-alone versus system-integrated PVMs. First, a survey was sent to two major retailers to better understand the current issue. Next, interviews were conducted with 50 offenders to gauge their reactions to both types of monitors. Which PVM is more effective? Join Sam Auer (LPRC) and Mike Lamb (Kroger) in this learning lab, sponsored by Clinton Electronics, at LPRC's annual conference, IMPACT 2019, happening September 30 to October 2, to find out! Register today!

Staples Layoffs: Retailer Reportedly Laid Off As Many As 200 Corp. Employees

British American Tobacco to Cut 2,300 Jobs

GameStop to close up to 200 stores by year's end

More than 7K stores have closed in 2019

Alabama State Board of Pharmacy: Armed robberies & burglaries happening more often


Quarterly Results
GameStop Q2 comp's down 11.6%, total global sales down 14.3%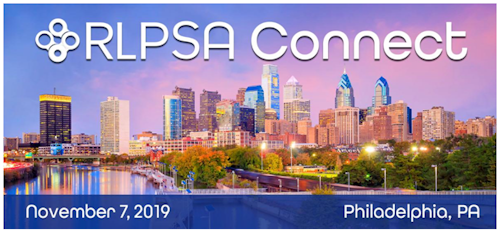 Clay County, FL: Drug distribution center discovered within Boost Mobile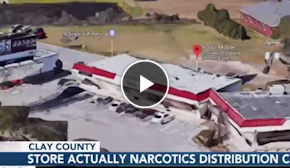 A Boost Mobile store in Clay County is closed after investigators discovered it was really a distribution center for illegal drugs, including heroin and meth. On 9/11/19 the Clay County Sheriff's Office concluded an ongoing narcotics investigation. This investigation led to the discovery of individuals who were operating a Boost Mobile phone store located at 2684 Blanding Blvd. as a distribution center for illegal narcotics to include heroin and methamphetamine. The investigation concluded that employees during normal business hours sold narcotics to individuals acting as common phone buyers. This operation was extensive to the point it not only was a cash operation, but also was common for individuals to trade property for illegal narcotics. The operation resulted in the arrest of more than a dozen individuals and numerous drug seizures. At the time of the arrests several attempts to reach an owner of the store were conducted, but at this time that contact is still pending. wcjb.com
Abingdon, MD: Four women allegedly stole $5,600 worth of merchandise from DSW, Old Navy
Four women from Baltimore have been charged in Harford County with stealing more than $5,600 worth of merchandise from DSW and Old Navy stores in Abingdon. Harford County Sheriff's deputies were called to DSW shoe store in the Constant Friendship shopping center Tuesday afternoon by store employees, who said they had video of four people putting items in their DSW bags as they tried on various pairs of shoes. Before leaving around 3:45 p.m., one of the women made a comment to one of the store employees that they weren't going to pay for anything. As the deputy was looking at the video, a separate call was dispatched for a theft involving four women at the Old Navy store across the street, in the Boulevard of Box Hill shopping center. baltimoresun.com
West Springfield, MA: Two men arrested for allegedly stealing over $3000 of merchandise from Kohl's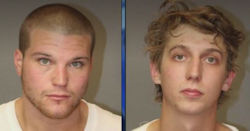 Two men were arrested for allegedly stealing from the Kohl's on 903 Riverdale Street Wednesday night. According to the West Springfield Police Department, officers arrested Stephen Davis of Pittsfield and Tyler Dalzell of Dalton after police and Store Loss Prevention saw the suspects exiting the store with multiple bags of products in their arms around 5:15 p.m. Officers were able to detain Davis immediately, but Dalzell allegedly ran away. Police say Dlazell ran across the Riverdale shops plaza where he eventually stopped and surrendered. Dalzell was arrested for larceny of $1,546.48 worth of merchandise and Davis was arrested for larceny of $1,680.99 worth of merchandise. wwlp.com

Milton, GA: Police investigating $2,300 theft from Fry's Electronics
An employee told police that earlier that day, two suspects a man and a woman, entered the store and took the security bands off of several cameras. The cameras, worth $2,300 total, were then placed in the woman's purse. A loss prevention officer saw the incident and stopped the suspects after they left without paying. The woman dropped her bag and ran off with the man. northfulton.com

Lansing, MI: What happens when Michigan lottery retailers try to game the system
Though officials say the vast majority of the 10,500 Michigan lottery retailers deal honestly with both the agency and their customers, a few are always looking for a new way to game the system. It's the job of the lottery agency's eight-person security unit, which handles about 1,500 cases a year, to investigate those offenders, and, if necessary, shut them down. freep.com