White House Crackdown Impacts Security Globally
By Taking Aim at Chinese Tech Firms, Trump Signals a Strategy Shift
In blacklisting surveillance companies, the United States is the first major government to punish China for its crackdown on Muslims.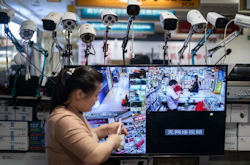 The world has largely sat by for nearly two years as China detained more than one million people, mostly Muslims and members of minority ethnic groups, in internment camps to force them to embrace the Communist Party.

Trump administration officials on Monday placed eight Chinese companies and a number of police departments on a blacklist that forbids them to buy American-made technology like microchips, software and other vital components. The companies are at the vanguard of China's surveillance and artificial intelligence ambitions, with many of them selling increasingly sophisticated systems used by governments to track people.

The White House cited their business in Xinjiang, a region of northwestern China that is home to a largely Muslim minority group known as the Uighurs. The United States government says more than one million ethnic Uighurs and other minorities have been locked in detention camps there.

Much of that technology - including facial recognition and computer vision - can be used to track people. That includes smartphone tracking, voice-pattern identification and systems that track individuals across cities through powerful cameras. nytimes.com

Editor's Note: So the question now becomes are any of your systems using components or relabeled Huawei technology/systems or any of the other seven companies? And how far does your company want to take the issue? Certainly there's some risks involved.

Without Naming Huawei, E.U. Warns Against 5G Firms From 'Hostile' Powers

Securing Surveillance Technologies Is a Critical Concern
Spurred by high-profile data breaches, companies are taking steps to protect their products, and the customers who rely on them, from hackers and others.

Given the convergence of video surveillance technologies with other security and non-security solutions, securing the products that make up these systems has become a priority for manufacturers, integrators and end users.

"With video security, the convergence of video and data such as analytics and biometrics makes it an even more attractive target for criminals. Therefore, the need to effectively detect and prevent cyber crime is even more pressing," says James Hoang, partnering and integration manager, Speco Technologies, Amityville, N.Y.

The high profile of cyber breaches has created a culture in which device manufacturers, particularly those in the security industry, are making concerted efforts to prevent their products from becoming the "back door" that allows hackers to access customers' networks - and the sensitive data therein.

However, there's a hidden challenge as a result of the growing cyber attack risk and the precautions needed to address it, says Jeff Whitney, vice president of marketing, Arecont Vision Costar, Glendale, Calif. sdmag.com

Insights from a global innovation perspective
When James Mullan spoke at the NRF PROTECT conference this summer, he covered a new rubric of retail: changing consumer expectations, an enhanced customer experience and a new paradigm for loss prevention. Retail, as we know it, isn't what it used to be.

"The traditional role of physical retail as the key mediator has fragmented," says Mullan, the senior vice president for global innovation at GDR Global Intelligence when he spoke at the event; he has since taken a new role as a strategic client partner at Kantar. Supply and demand are now more disparate, perhaps than ever before. Consumers order and buy products through many channels, from anywhere, anytime. Likewise, products are supplied to consumers in different ways, from different places, by different people and entities. Along with such change comes new concerns of controlling loss. stores.org

THE OLD MODEL AND THE NEW DISRUPTORS

SHOPPING, VICE-BUYING, WITH LP ADDED

Retailers Using Virtual Reality for Armed Robbery Training, Job Interviews & More
Virtual reality - long touted as the next big thing in tech - hasn't taken off as a consumer product, but employers are embracing it as a more efficient and effective tool for on-the-job training. The sensory immersion is key to its effectiveness. Because things look and sound as if they were real, the brain processes virtual reality as though it were a real experience, says Stanford communication professor Jeremy Bailenson.

"People learn by doing ... getting feedback on mistakes, and then repeating and iterating," he says.

Not every workplace situation is conducive to virtual reality training. Some tactile skills, for example, are better experienced in real life. But the technology is especially useful for training people for novel or emergency situations.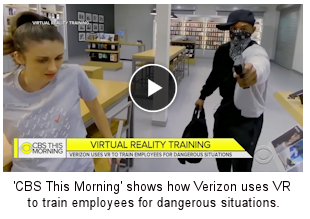 Verizon, for example, has been using the technology to train its retail workers in handling armed robberies - a common crime in the wireless industry. Retail workers can reenact being held at gunpoint, and in the process learn proper ways to prioritize safety and minimize physical harm.

Feeling like they're at gunpoint creates a real stress response without putting employees in danger. Verizon employees who survived robberies say the video version is true to life, says Lou Tedrick, who heads the company's learning and development.

"The emotions that they felt during the robbery experience they feel during the VR experience," she says. That realism, she says, makes them better prepared and more likely to remember the lessons. "By the end of the [virtual reality] experience they feel like they've been robbed three times, and by the third time their confidence is significantly higher," Tedrick says.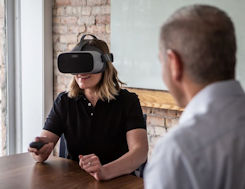 Walmart is already testing it as a way to interview job candidates, says the retailer's head of learning, a man aptly named Andy Trainor.

"With all the data you get from VR, you can see where they look. You can see how they move and how they react," Trainor says. "You could do an interview in VR and based on the way they answer the questions, you can preselect whether or not they'd be a good fit for that role."

This year, Walmart is training more than 1 million employees using virtual reality. The retailer purchased 17,000 goggles that it's using in 4,700 locations to train most of its workforce this year. Trainor says VR is a far cheaper and easier way to train people across a big organization. npr.org

How Lowe's Uses 'Intelligent Remote Guarding'
Protecting its Parking Lots & Warehouses
The Lowe's Home Improvement big-box chain has been employing leading-edge video monitoring from LiveView Technologies with remote surveillance from Protos Security to keep eyes on its retail parking lots both during the day and after hours, says John Doggette, director of asset protection operations.

During the day, mobile trailers with camera technologies affixed atop a mast canvass the parking lots to provide both physical and visual deterrence through both video and analytical functions, Doggette says. At night, when few if any people are around, "We want to make sure our parking lots remain crime-free," he says. "We want to deter and/or eliminate any type of burglary or robbery."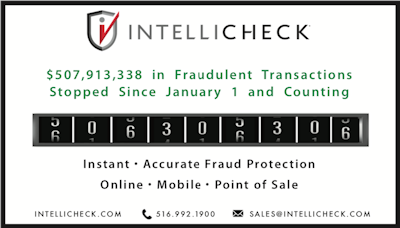 "Lowe's uses the analytical capabilities to detect human heat signatures during hours that stores are closed, which remote security professionals from Protos analyze closely to determine when a given alert represents an actual threat. "If the alert is a threat, they go through a series of verbal escalations," Doggette says, with the hardware itself speaking to potential intruders followed by the remotely stationed human guard. If the event is reportable, a Protos Remote Security Professional (PRSP) generates a written incident report with a number of drop downs and attaches the video clip and sends out through the proper Lowe's personnel channels within minutes of the incident occurring. If needed, a PRSP will contact local PD onto the scene.

Lowe's would like to expand the footprint of stores around which it uses remote video monitoring, Doggette says. "This is completely cutting-edge. Nobody was doing this two years ago," he says. "Even though remote guarding has been around for several years, nobody is doing what I call intelligent remote guarding - which is, every time that our remote guards are alerted, we know there's something happening. You're not just on random patrol."

Doggette sees this dynamic as the future of guarding. "There will always be a need in certain situations to have a physical security guard on the premises, but this allows the industry to really revolutionize that model," he says. securitymagazine.com

Money Magazine:
'Yes, Self-Checkout Machines Encourage Shoplifting.
Here's Why Stores Love Them Anyway'
For many stores, self-checkout machines are worth the hassle. Shops ranging from superstores like Target and Walmart to convenience chain CVS to local mom-and-pop groceries have all been adding machines. One recent study suggested globally, self-checkout could continue to grow 10% a year for the next five years.

Theft accounts for nearly 4% of inventory for retailers with self-checkout, compared to just 1.5% for traditional checkout, according to a report from the U.K.'s University of Leicester. What's more, in a recent review of shoplifting offenders, 72% said that self-checkout made theft easy to very easy; only 8% answered it made shoplifting more difficult, according to the Loss Prevention Council.

In some instances, retailers are finding higher sales in addition to higher loses with self-checkout, says Read Hayes, a criminologist at the University of Florida and head of the Loss Prevention Council. Still, most are willing to take the chance of greater losses. By switching to self-checkout, "the convenience and cost to sell is much lower," says Hayes.

A self-checkout setup with four machines costs $125,000 versus just $1,500 for four traditional registers, according to estimates from M.I.T. But with only one person needed to man the self-checkout aisle compared to four at the registers, the cost savings can quickly add up, say experts.

Of course, ultimately most retailers will want it both ways - as few cashiers and as little shrinkage as possible.

Stoplift Checkout Vision Systems, a checkout vision software maker, aims to detect fraudulent transactions through video rather than just using the weight scale provided at the self-checkout machine. AI-enabled video allows the company to flag any price switching or fake scanning and offer customer assistance, says Malay Kundu founder of the StopLift, which was acquired by NCR Corporation, the largest manufacturer of self-checkouts, last year. money.com

Mother of El Paso, TX shooting victim 2nd to sue Walmart over lack of security
The mother of a man killed in the Aug. 3 mass shooting at the Cielo Vista Walmart store has joined a lawsuit against the retail giant contending her son died as a result of poor security at the store. The legal action on behalf of deceased El Paso residents Leonardo Campos and his wife, Maribel Hernandez, is now the second legal filing in which Walmart is blamed by victims for security lapses prior to the gunman's attack.

"Wal-Mart failed to live up to its legal duty because it did not employ security guards to patrol the store among other security measures. The El Paso Wal-Mart location where the shootings occurred does not appear to have had any armed guards for security, although a number of other Wal-Marts around the country do," said a statement issued Tuesday by the Zambrano Law Firm of McAllen, which represents the Campos family.

Walmart responded on Tuesday to the new court filing, which occurred on Monday, with the following statement: "We will never forget this tragic event, and our condolences continue to go out to everyone who was affected. Safety is a top priority, and we care deeply about our associates and customers. We will respond as appropriate with the court." kvia.com

Privacy and Facial Recognition - Keeping People Safer
Governments should think about consequences before banning new tech, say participants at Nasdaq-NCSA cyber summit

Emerging technologies hit a barrier in privacy laws. As privacy laws continue to roll out in Europe, California and other regions, privacy and security experts disagree over how technologies including facial recognition, artificial intelligence and 5G should be regulated.

Some proposals to ban these tools or place strict restrictions on them could have undesirable repercussions, said Ruby Zefo, chief privacy officer at Uber Technologies Inc. "You want the right person picking you up in the car, not an impostor," she said.

Ms. Zefo and others at a cybersecurity event hosted by Nasdaq Inc. and the National Cyber Security Alliance Tuesday make the argument that judicious use of biometric tools can keep people safer. cybersecurity.cmail19.com

NFC Solution Fights Beverage Counterfeiting
Toppan Printing and Amcor, companies active in the global packaging market, have announced an agreement to collaborate on providing an anticounterfeiting solution for the wine and beverage markets.

The two companies combined Toppan's strength in developing high-security Near Field Communication (NFC) label-based technologies with Amcor's manufacturing and supply capabilities to develop InTact, a wine and beverage capsule with an integrated NFC tag that detects opening or tampering. rfidjournal.com

New York's Deadline Today For:
New York State Harassment Training
Model Sexual Harassment Policy
Every employer in the New York State is required to adopt a sexual harassment prevention policy. An employer that does not adopt the model policy must ensure that the policy that they adopt meets or exceeds the following minimum standards. ny.gov

Court approves Sears liquidation plan

State of the physical access control market, part II

Iowa-Based Yesway To Acquire 300-Store Allsup's Chain

Levi's opening 100 more stores as wholesale declines

Walgreens partners with FedEx on returns in preparation for peak season

Burberry could take a $122 million hit on sales because of the Hong Kong protests

Europol Press Release:
Cybercrime is becoming bolder with data at the centre of the crime scene
Europol's 2019 cybercrime report provides insights into emerging threats and key developments



Cybercrime is continuing to mature and becoming more and more bold, shifting its focus to larger and more profitable targets as well as new technologies. Data is the key element in cybercrime, both from a crime and an investigate perspective.

These key threats demonstrate the complexity of countering cybercrime and highlight that criminals only innovate their criminal behaviour when existing modi operandi have become unsuccessful or more profitable opportunities emerge. In essence, new threats do not only arise from new technologies but often come from known vulnerabilities in existing technologies that remain unpatched for extended periods of time. Law enforcement must therefore not only focus on the potential impact of future technological developments in cybercrime, such as artificial intelligence but also approach cybercrime in a holistic sense, including prevention, awareness and increasing cyber education and resilience.

Europol's 6th annual Internet Organised Crime Threat Assessment (IOCTA), presented today at the Europol-INTERPOL Cybercrime Conference at Europol's headquarters, offers a unique law enforcement view of the emerging threats and key developments in the field of cybercrime over the last year.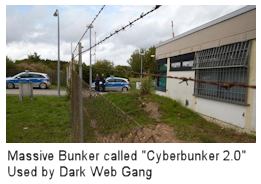 In addition to the main trends of 2019, the IOCTA also recommends focusing on two cross-cutting phenomena that enhance all types of cybercrime. The full IOCTA 2019 report can be found on Europol's website.

Cross-cutting cybercrime phenomena - Data is at the centre of crime scenes.

2019 IOCTA main trends - Ransomware remains the top cybercrime threat in 2019.

Read full Press Release

Cybersecurity Leaders Launch Initiative for Interoperable Security Technologies
The OASIS international consortium has announced an industry initiative to bring interoperability and data sharing across cybersecurity products. With initial open source content and code contributed by IBM Security and McAfee, and formed under the auspices of OASIS, the Open Cybersecurity Alliance (OCA) brings together organizations and individuals from around the world to develop open source security technologies that can freely exchange information, insights, analytics and orchestrated responses.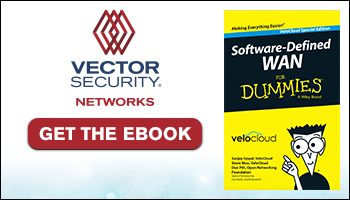 According to industry analyst firm, Enterprise Strategy Group, organizations use 25 to 49 different security tools from up to 10 vendors on average, each of which generates siloed data.

To accelerate and optimize security for enterprise users, the OCA will develop protocols and standards that enable tools to work together and share information across vendors. The aim is to simplify the integration of security technologies across the threat lifecycle - from threat hunting and detection, to analytics, operations and response -- so that products can work together out of the box.

Founders of the Alliance, IBM Security and McAfee, are joined by Advanced Cyber Security Corp, Corsa, CrowdStrike, CyberArk, Cybereason, DFLabs, EclecticIQ, Electric Power Research Institute, Fortinet, Indegy, New Context, ReversingLabs, SafeBreach, Syncurity, ThreatQuotient, and Tufin. The OCA welcomes participation from additional organizations and individual contributors. securitymagazine.com

Business Email Compromise Attacks Spike 269%
Vendor Email Compromise Puts a Spin on BEC

Business email compromise (BEC) ramped up 269% from last quarter to this quarter, according to Mimecast's latest Email Security Risk Assessment (ESRA). This quarter showed a massive spike in emails containing dangerous file types, malware attachments, and spam in target inboxes.

The quarterly report reviewed more than 260 million emails from more than 480,000 users. Of the emails that were scanned by various email security systems and successfully delivered, 28.8 million were spam, 28,808 contained malware attachments, and 28,726 contained dangerous file types. More than 60,000 of these messages contained BEC, or impersonation fraud, scams.

BEC scams continue to plague organizations because they can easily slip past traditional security systems. Savvy attackers continue to build on their schemes with increasingly subtle strategies, too. For example, vendor email compromise (VEC), a newly discovered technique, involves the intruder sitting on a target network and observing communications to better craft fraudulent messages. darkreading.com

Deepfakes are a real political threat
For now, though, they're mainly used to degrade women
The study does note, however, that outside of politics, deepfakes seemed to be used to undermine cybersecurity concerns, enhance fake digital identities, and target businesses and other organizations, specifically to "enhance social engineering against businesses and governments. vox.com

Nigerian National Pleads Guilty in Launder 10M+ from Business Email Compromise Fraud
A Nigerian National formerly residing in San Antonio and Austin, 31-year-old Chibuzor Stanley Uba pleaded guilty along with 4 co-conspirators. $10 million was allegedly sent by victims to accounts controlled by the conspirators, who were able to take in excess of $6 million before law enforcement or financial institutions stopped the fraudulent transfers. They all face twenty years in federal prison. justice.gov

Cyber Security Risk Management Director posted for Xerox in Raleigh, N.C.

Report: 2019 eSentire Threat Intelligence Spotlight

Winnipeg, MB: Politicians trying to close liquor store due to safety & addiction concerns
Closing the downtown Liquor Mart location as a means of combatting both downtown safety and addictions issues has the support of Mayor Brian Bowman.

Liberal leader Dougald Lamont floated the idea of stopping retail sales at the Ellice Avenue and Hargrave Street location on Tuesday, saying it sells a highly-disproportionate amount of budget sherry with a high alcohol content.

"Basically they're the one dealer of an addictive substance that's ruining a lot of people's lives, and there's a responsibility that comes with that, even though it's legal and regulated. It's a huge driver in insecurity and danger in terms of public safety downtown," Lamont said. winnipegsun.com

New Card Fraud Countermeasures
Gord Jamieson of Visa Canada offers an update on fraud-fighting efforts by describing two new fraud schemes and Visa's countermeasures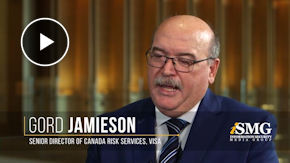 In a video interview at Information Security Media Group's recent Cybersecurity Summit in Toronto, Jamieson discusses:

• ATM cashout fraud;
• Account enumeration fraud;
• How Visa is countering these fraud schemes.

Jamieson is senior director of Canada risk services at Visa, where he has worked for 17 years. Earlier, Jamieson served as a member of the Royal Canadian Mounted Police for 20 years. govinfosecurity.com

Some of Canada's Most Successful Retailers Headquartered in Vancouver
The city of Vancouver is home to several of Canada's top retailers, with headquarters in the city or nearby suburbs. That includes homegrown chains as well as international firms that have located their Canadian headquarters in the Lower Mainland. Well-known brands founded in the Vancouver area include names such as Aritzia, Lululemon, Article furniture, Save-on-Foods, Urban Barn, Purdy's Chocolatier, Saje Natural Wellness, House of Knives, Rexall, Pharmasave and London Drugs.

The Vancouver area is also home to big-name retailers such as Best Buy Canada as well as beauty brand LUSH Fresh Handmade Cosmetics, which is seeing incredibly high sales as it remodels and expands stores across North America. While Toronto may be seen as the business centre of English Canada, Vancouver-based chains have been wildly successful while at the same time being in a beautiful location with a temperate climate. retail-insider.com

Sudbury's first zero-waste retail store to open

Four out of five Canadian small businesses broadcast music illegally: survey

Lowe's Canada CEO who oversaw acquisition of Rona retires at age 55

Tim Hortons Smile Cookie campaign raises $9.8M for charities, hospitals & community groups

Quebec backs down on banning retail workers from using 'bonjour-hi' greeting


(Update) Montreal, QC: Violent attempted robbery with a firebomb caught on tape, suspect at large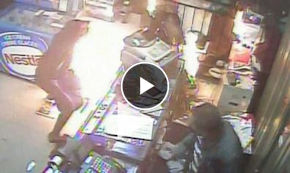 Investigators from the SPVM's arson squad are seeking the public's assistance identifying a suspect involved in a violent Sept. 24 attempted robbery where a LaSalle depanneur clerk was burned with a firebomb. Surveillance video from the crime scene at the Alice depanneur on Thierry St. and Lefebvre St. shows a man about 40 years old, slim and around 5'6" tall spraying the 65-year-old clerk with flammable liquid, lighting it, and attempting to seize the contents of the cash drawer. The man fled on foot around 11 p.m. after burning the clerk's face and hands and stabbing his hand. ctvnews.ca

Montreal cannabis store window shattered by early morning gunfire
Montreal police are investigating after shots were fired at a 31-year-old man on Queen Mary Road early this morning in the city's Snowdon district. Nobody was hurt in the shooting, but a provincial cannabis store's window was shattered, just east of Décarie Boulevard in a busy shopping area. The victim soon approached officers and said he was the target. Why he was targeted is still under investigation, Brabant explained. cbc.ca

Chatham-Kent, ON: Canadian Tire employee assaulted trying to stop shoplifter

Thorsby, AB: RCMP looking for suspects in store ATM thefts

Montreal, QC: Two fraudsters use stolen accounts to purchase goods online


---

Robberies & Burglaries

● C-Store - Regina, SK - Armed Robbery
● C-Store - St. John's, NL - Robbery
● Dollar Store - Halifax, NS - Armed Robbery
● Music Store - Vancouver Island, BC - Burglary
Top 5 LPNN Videos of 2018
#3 Most Watched
LP Industry Evolution & A Look Into The Future

Editor's Message:

For Most It's a Career. For a Few It's a Profession.

A Professional looks back after 30+ years helping to guide the industry.

With a unique individual style, defined by a quiet strength, level balance, sincere leadership, and depth of knowledge respected by senior management, stores, and AP teams alike, this true professional took the time to share his thoughts and advice for the next generation as he gently closes the door.

Leaving his mark on dozens if not hundreds, with many following his footsteps and hopefully carrying his qualities forward.

Hear his advice that we're honored to share with all of you.

The LP industry has evolved dramatically over the last 40 years. And over the next 10 to 20, it'll evolve to a place we're only getting glimpses of now. While the digital revolution may increase the amount of information you'll be able to manage, it will all still boil down to managing people, data, processes, theft, crisis, and keeping stores safe.

Chad McIntosh, VP of LP & Risk Management for Bloomingdales, has spent the last 40 years developing teams, building programs, delivering shrink results, solving critical issues, and watching the industry evolve. As he now enters retirement, we ask him to look back and look forward in this career-spanning interview full of invaluable wisdom and insight.

See our 'Live in Dallas' Top 5 and 'Live in NYC' Top 5 videos here.