The D&D Daily Mobile Edition
June 3,

2015



The LP Industry's #1 News Source - Informing, Educating and Instilling a sense of community






Kmart APP APM Team after working the John Cena Event, Baltimore MD on May 17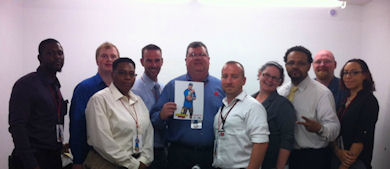 Left to right: APM Sean Hunter, APM Eric Mizner,ZMAP Craig Gage, AAPM Tyler Cox, APM Brandy Stover, AAPM Joseph Austin, APM Kevin Hampton, APM Andrew Lavigne, APA Ashley Ballard

View all the selfies here!
Sponsored by:


---
We still want your Group LP Selfies - So keep them coming retail LP teams!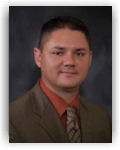 Robert Bull was named Vice President CCI, a division of Protection 1 for Protection 1 Security Solutions. Robert Bull was the previous President & CEO of Cam Connections Inc and has been with them for thirteen years but is excited for this amazing partnership. Joining forces with Protection 1 will extend CCI's reach to better serve its customer base by leveraging Protection 1's national footprint. The two companies offer similar technologies including intrusion and life safety systems, access control, CCTV, video analytics and POS monitoring. Founded in 1998, CCI currently employs nearly 60 individuals primarily focused on sales, service and installation of electronic security systems. Congratulations Robert!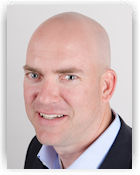 Patrick O'Leary was named Vice President and General Manager of Nedap Retail in North America. Patrick brings more than 18 years of retail industry and leadership experience to the role. Previously, he worked for Checkpoint Systems Inc and Verint Systems Inc, managing national key accounts and leading sales, operations and technical representatives. Patrick's knowledge and experience in the retail industry will help further Nedap's goals of assisting global retailers in the prevention of losses, optimizing stock levels and simplifying the multi-store retail management. Congratulations Patrick!

News Brief
Sponsored by WG Security Products, Inc.
Boston Terror Suspect Shot by Cop in CVS parking lot Made Threats Against Police - "worked in loss prevention at several CVS stores"
An officer and an FBI agent approached Rahim a little after
7 a.m. Tuesday in the parking lot of a CVS in Roslindale, Massachusetts
, police said. The suspect then "came at the officers" with a "military-style knife," police said. The FBI had been tracking Rahim, 26, for several weeks, and authorities are looking into whether he may have been radicalized by ISIS propaganda online, law enforcement sources said. Police in Everett, Massachusetts, just outside of Boston, made an arrest in connection with the investigation involving Rahim, authorities said, noting the arrest was made at the request of the Joint Terrorism Task Force. Additionally, there are a number of related searches in the area that are related to the investigation, sources told ABC News.
WFXT reported that three different Joint Terrorism Task Force teams had been carrying out 24-hour surveillance on at least three different people in the Boston area, though it was unclear how long that had been going on.
WFXT reported that Usaama Rahim
worked in loss prevention at several CVS stores in the Boston area.
However, it was not clear that the store where he was killed was among them. Boston voter registration records seen by the Associated Press list Rahim as a student. Other records indicate that as recently as two years ago he was licensed as a security officer in Miami, but don't specify in what capacity.
The Islamic Society of Boston Cultural Center said its security firm hired Rahim as a security guard for a month in mid-2013. Executive director Yusufi Vali said Rahim didn't regularly pray at the center and didn't volunteer there or serve in any leadership positions.
yahoo.com
foxnews.com
NLRB Slams Ikea For Union Interference
Ikea North America LLC
interrogated employees at a Massachusetts store about their union activity and restricted their access to social media
, according to a complaint and notice of hearing filed by the National Labor Relations Board. The complaint, filed Friday based on charges brought by the United Food and Commercial Workers International Union, alleges human resources managers at Ikea's Stoughton, Massachusetts, facility interrogated employees about their union activities and sympathies in June 2014, and requires the company to submit a response and attend a hearing on Sept. 2. The complaint also takes issue with store policies prohibiting workers from using Ikea intellectual property on social networking sites, posting on blogs or online forums during working time, or using Ikea equipment - as well barring workers from using email for non-job related solicitations.
law360.com
Lumber Liquidators Has Failed To Disclose That Its Chief Compliance Officer Has Left The Company
Hedge fund manager Whitney Tilson discovered that Lumber Liquidators Chief Compliance Officer, Ray Cotton, has left the company. "Given that Lumber Liquidators is under investigation by numerous state and federal agencies and is facing more than 100 lawsuits, all related to compliance issues (namely, sourcing illegally harvested hardwoods and toxic, formaldehyde-drenched laminate from China), Cotton's departure is highly material information and the failure to disclose it strikes me as a serious breach of disclosure rules," Tilson wrote. Cotton, who took on the role of Chief Compliance and Sustainability Officer last fall, is the latest in a string of execs to depart. Just last month, CEO Robert Lynch "unexpectedly" quit. Then, in April, the company that its CFO, Daniel Terrell, would leave on June 1.
seekingalpha.com
businessinsider.com
Walmart officials outline new associate initiatives - Back to Basics
Walmart on Wednesday said it was resurrecting an old slogan - "Our people make the difference" - as part of a comprehensive effort to help associates better serve customers. In addition to the slogan - which will appear on name badges to be distributed to all workers this year - Walmart officials said they would replace outdated handheld ordering units used by store managers, bring back music in stores, relax dress codes, and revamp training programs. Officials say the changes were prompted by worker suggestions, and come on the heels of Walmart's announcement in February that it would invest $1 billion to raise wages and help workers better control their schedules.
supermarketnews.com
Best Buy Can't Beat Claims Geek Squad Stole Nude Photos
An Alabama federal judge on Tuesday refused to throw out a former Best Buy Corp. employee's suit claiming that the company's Geek Squad unit stole nude photos of her, and allowed her to amend her complaint after another employee recanted his story about how he got the photos. U.S. District Judge L. Scott Coogler rejected Best Buy's position that Nicole March was attempting to present a new cause of action after the deadline passed, stating that she merely seeks to alter her factual allegations after learning that Nathan Smith, her former Geek Squad co-worker, told police that he hadn't found her nude photos online as he originally stated, but in fact received them from another employee named Charles Scarbrough. The judge did grant in part Best Buy's motion for summary judgment, eliminating March's claim for negligence/wantonness, but allowed all of her remaining claims to proceed, including breach of contract, invasion of privacy, tort of outrageous conduct and others. The case centers on 58 nude photographs that March claims were lifted by the Geek Squad employees without her permission.
law360.com
California's "Fair Scheduling Act of 2015" - Providing "predictability pay" to employees who don't receive sufficient notice of scheduling changes
Earlier this year, San Francisco sent shockwaves through the business community when it enacted the "Retail Workers Bill of Rights," two ordinances that significantly burden retail employers operating in San Francisco by requiring large retailers to provide "predictability pay" to any employee who does not receive sufficient notice of scheduling changes. Just a few months into his first term in the California legislature, Assemblyman David Chiu, who helped introduce the Retail Workers Bill of Rights during his term as President of the San Francisco Board of Supervisors, has launched an effort to extend the regulations throughout California by way of Assembly Bill 357 ("AB 357"), which its sponsors have dubbed the "Fair Scheduling Act of 2015."
retailingtoday.com
Florida Governor vetoes Convenience Store Security Bill
Florida Gov. Rick Scott is vetoing bills designed to beef up convenience store security. Scott on Tuesday vetoed the two bills while also signing 17 other ones into law. The store security bill (HB 755) would have required family-owned convenience stores to follow certain security measures that are already in place for stores owned by large vendors. Scott said he vetoed the bill because it would a place a "significant new financial burden" on small business owners.
winknews.com
Michigan's Civil Asset Forfeiture System Under Scrutiny
House Republicans listed civil asset forfeiture reform as one of their priorities for this legislative session. A bipartisan package of bills, approved by a House committee Tuesday, would make changes including raising the standard for forfeiture to the highest in civil court, one of clear and convincing evidence rather than a preponderance of the evidence. The bills would also require detailed reports from local police to the state police on property forfeited. Reporting is now required for forfeited assets related to drug crimes, but not for other criminal activities. The Michigan State Police has not taken a position on the package, but a representative at a committee hearing expressed support for the added transparency.
mlive.com
NRF Research Survey - Hiring Managers from All Industries Say Retail Workers Have the Skills They're Looking For New research released today by the National Retail Federation shows that a vast majority of hiring managers across all U.S. industries view retail experience positively and value the foundational job skills that retail instills in its employees. nrf.com

'Cultural Fit' named Top hiring priority for 80% of employers ACROSS cultures and industries, managers strongly prize "cultural fit" - the idea that the best employees are like-minded. When done carefully, selecting new workers this way can make organizations more productive and profitable. But cultural fit has morphed into a far more nebulous and potentially dangerous concept. It has shifted from systematic analysis of who will thrive in a given workplace to snap judgments by managers about who they'd rather hang out with. In the process, fit has become a catchall used to justify hiring people who are similar to decision makers and rejecting people who are not. Selecting new employees based on personal similarities has become a common feature of American corporate culture. Employers routinely ask job applicants about their hobbies and what they like to do for fun, while a complementary self-help industry informs white-collar job seekers that chemistry, not qualifications, will win them an offer.

Although diversity in many industries has increased in recent decades, progress in the corporate realm has been slower than expected. Selection based on personal fit can keep demographic and cultural diversity low. Also, whether the industry is finance, high-tech or fashion, a good fit in most American corporations still tends to be stereotypically masculine. Consequently, fit can exclude high-performing candidates - female or male - who are more stereotypically feminine.

Perhaps most important, it is easy to mistake rapport for skill. Just as they erroneously believe that they can accurately tell when someone is lying, people tend to be overly confident in their ability to spot talent. Unstructured interviews, which are the most popular hiring tools for American managers and the primary way they judge fit, are notoriously poor predictors of job performance. nytimes.com

National Cargo Theft Summit October 20, 2015 - October 21, 2015 This summit will feature leading cargo crime authorities from across the country. Law enforcement and private sector speakers will explain the national strategy, patterns and practices of cargo thieves, recent investigative case studies, and how to combat cargo theft. The registration fees are $50 for law enforcement and $250 for non-law enforcement. Vendor space is available for $450, which includes a one-person registration, skirted table & two chairs. nicb.org

Are Wellness Programs Cost Effective? The great debate may be solved because of the so-called "Cadillac Tax"

Five Below aims to grow to 2,000 stores - 436 now - opening 70 this year

Dollar General 'on track' to open 730 new stores this year

Conn's to open 15-18 new stores, discontinue selling some categories

'We were able to create Black Friday in April,' Target CEO tells Mad Money

GameStop outbids Hot Topic to acquire Geeknet Inc.

Kohl's donates $100K for flood relief

Top 30 Cities for Security Guards - based on avg. salary, # of jobs, cost of living

Quarterly Same Store Sales Results
Canada's Reitmans Q1 comp's up 3% with sales down 2.3%
Ascena Retail Group Q3 comp's down 1% with net sales up 0.5%
Guess Q1 comp's down 5.9% with net revenue down 8%



Retail Symposium on Shopping Equity
June 11, 8 am-7 pm, John Jay College of Criminal Justice, NYC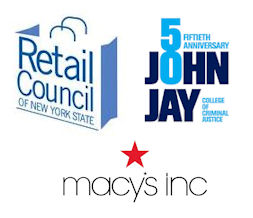 The Retail Council of New York State, in partnership with Macy's, Inc., will host a full-day symposium addressing shopping equity on Thursday, June 11 at the John Jay College of Criminal Justice in New York City. The "Retail Symposium on Shopping Equity" will unite retail executives and community leaders in a direct and engaging discussion about customer racial profiling. This is a fully-sponsored event and free of charge to attendees. With a number of thought-provoking discussions planned for the event, attendees will examine community perspectives, lessons learned, and potential brand impact when it comes to creating a shopping culture in which all customers feel free to shop in a wholly welcoming environment. Click here to register.

In 2014, we spoke with Ted Potrikus, President and CEO, Retail Council of New York State, about the "Customer Bill of Rights" established following a series of high-profile accusations of racial profiling in retail stores that shook the LP industry. Watch our LPNN interview here.

All the news - One place - One Source - One Time
The D&D Daily respects your time
& doesn't filter retail's reality
Report Your News!
(content subject to approval)



EMV: Retail's $35 Billion "Money Pit" - New Research from IHL cites "EMV Tax" as creating unrealistic burden on retailers, mess for consumers
"Retailers who simply focus on EMV at checkout without focusing on end-to-end encryption and tokenization in all of their sales channels are actually opening up a significant security hole," added Buzek. "Those retailers who do not put in extra security measures for online and mobile transactions for the holidays will find that their store fraud will simply move online (where EMV provides no protection), and they will still have hackers going after their data."
Today, the PCI process takes up to 55% of the total data security budget
for retailers. Yet, until 75% of a given retailer's card transactions are EMV compliant, the EMV costs are additive to what retailers are already paying for PCI compliance. Retailers have to do both.
The typical EMV transaction will take 5-8 seconds longer
.... 1.3 seconds longer for card processing (according to POS Vendors), 4-6.5 seconds longer for customers to retrieve their cards, put them away, and complete the transaction process.
Retailers will require more labor in their stores due to slower transactions and consumers leaving their cards in the payment device
(EMV transactions require cards to stay inserted for the entire transaction, like old ATMs).
Consumers can expect much longer lines this holiday season
as retailers and consumers struggle with a process introduced just before the critical shopping season.
The average Return-on-Investment (ROI) for a $1B Specialty Store for EMV is
- 77% over 3 years. The complete research study,
EMV: Retail's $35B "Money Pit"
is available immediately here.
businesswire.com
Visa Inc. and Verifone Join Forces to Accelerate Omni Commerce Globally
Visa Inc. and Verifone a leader in point of sale payments, today announced a partnership that will enable merchants to offer their customers a more streamlined, secure purchase experience across digital and face-to-face commerce environments, often referred to as omni-channel commerce. As part of the partnership, the companies will integrate industry leading platforms: Verifone will connect its point of sale gateway to Visa's CyberSource global merchant payment management platform. This will provide merchants with a single platform to protect customer payment data, mitigate fraud, and integrate digital and offline payment systems.
businesswire.com
Internet of Things Opens Door for Attackers
OpenDNS, is warning that the increased demand for the use of internet of things (IoT) devices in the enterprise is creating new attack vectors, and opening new avenues for faster exploitation.
IoT devices are moving to the corporate environment just like smartphones and tablets did. Risks from such wide penetration were increasing even in some of the world's most regulated industries, including healthcare, energy infrastructure, government, financial services and retail.
Moreover, said OpenDNS, even sanctioned IoT devices are increasingly operating outside the control of IT departments because they rely on cloud-based and hosted network infrastructures. Many companies are basically under-prepared for their use.
infosecurity-magazine.com
Zappos Data Breach MDL Booted Over Lack Of Harm - No Harm No Foul
A Nevada district judge on Monday tossed multidistrict litigation over a 2012 data breach that compromised approximately 24 million Zappos.com Inc. customers' personal information, ruing the plaintiffs had failed to prove their data had been devalued or that they faced an immediate threat of actual harm. In granting without prejudice the online shoe and clothing retailer's motion to dismiss, U.S. District Judge Robert C. Jones rejected the plaintiffs' argument that they had standing based on the increased risk that they would become victims of identity theft or other fraudulent activities as a result of the intrusion. "The years that have passed without plaintiffs making a single allegation of theft or fraud demonstrate that the risk is not immediate.
law360.com
89% of Departed Employees Still Have Access With Former Employer - Oops You Didn't Close the Barn Door
According to a study by Intermedia, 89 percent of adults retained access to at least one application from a former employer, and 49 percent actually logged into an account they weren't supposed to still have access to. Even more worrying, 45 percent retained access to confidential data. With the number of resignations hitting levels not seen since 2008 you've got to protect yourself. Here's some thoughts:
1. Don't wait until the employees are gone.
Make sure that the company has a record of all accounts an employee has access to, together with control over their login credentials. And don't just plan ahead for your own employees. If your company has vendors or customers whose employees access your systems or documents, plan ahead for those employees leaving, as well.
2. Create a formal process to follow when employees leave.
That list needs to include shutting down access to all their corporate accounts, as well as accounts on company-related websites and services.
3. Pay particular attention to cloud storage.
If employees need to share files to do their work, companies should provide access to a platform that has enterprise management functionality.
4. Don't share accounts.
Employees should not be sharing access to servers, networks, or cloud applications.
5. Run regular audits.
"Every three to six or 12 months, go through the list of people who have access, and make sure that those people still work for you, and that they still need access to those resources."
csoonline.com
PCI ANNOUNCES CALL FOR SPECIAL INTEREST GROUP PROJECT PROPOSALS
The PCI Security Standards Council (PCI SSC) announced the start of its Special Interest Group (SIG) proposal period for 2016 projects. Beginning today through 30 June 2015, members of the PCI community can submit proposed ideas by completing a simple form on the PCI SSC website. The Council developed Special Interest Groups to help clarify elements of the PCI Data Security Standard. Organizations participating in Special Interest Groups bring front line experience to the PCI Council that ultimately translates into new, improved payment data security resources. Previous SIG deliverables include guidance papers on a variety of vital subjects, such as: penetration testing, security awareness, maintaining compliance, third-party security, EMV, wireless, virtualization, risk assessment, and cloud computing.
pcisecuritystandards.org
RFID Market for Retailers Forecast to Grow 39% Annually
A new report from Frost & Sullivan finds that sales of RFID readers, tags and software to the retail sector will grow from $738 million in 2014 to $5.409 billion in 2020, reflecting a compound annual growth rate (CAGR) of 38.9 percent. When Ram Ravi, a Frost & Sullivan electronics and security industry analyst, met with RFID vendors at the RFID Journal LIVE! 2014 event in Orlando, Fla., he noticed that their confidence level had changed in comparison with previous conversations he had had with them. Both hardware and software companies indicated that the "tipping point" had been reached at which RFID technology use became commonplace for retailers. Ravi also carried out subsequent research and conversations with RFID technology vendors and end users, and incorporated all of his findings in a report titled "
Analysis of the Global RFID Market in Retail
," released last month. Ravi's analysis determined that the RFID market for the retail sector is growing because retailers have begun to better understand the technology's benefits. The applications for which RFID is used include inventory management, monitoring customer behavior and loss prevention. "We've reached a point where passive RFID has become a very attractive proposition for retailers," Ravi says, "and they are seeing value in the technology moving forward."
rfidjournal.com
Study: Half of retailers to launch in-store initiatives
Tulip Retail and Deloitte have released the findings from their Retail's Omnichannel Challenge - IT capabilities like ship-from-store, but perhaps most startling is that the departments tasked with building omnichannel strategy range from operations to IT to Marketing. "Leadership is critical to building an effective omnichannel strategy that integrates a network for physical stores and eCommerce along with convenient options for delivery and returns," said Jennifer Lee, National Retail and Omnichannel Leader for Deloitte in Canada. "Clear ownership accelerates progress so retailers can prioritize the project that will have the most impact, delegate the right internal resources and then grow a team to deliver a memorable brand experience." The study focused on Canadian retailers and found about half are using price-matching to keep shoppers coming to their stores. Moving forward retailers report they may implement mobile technology for sales associates while half (51%) say they'll deploy in-store initiatives to keep customers coming back. Also, look for metrics to take up more budget dollars - about one-third are using analytics to build customer loyalty while half (53%) are focused on defining their brand experience.
bizreport.com

Vendor Spotlight


Your Trusted Partner for Comprehensive Security Solutions

Providing Security Solutions throughout the United States, Canada and Puerto Rico.
SECURITY RESOURCES is a leading national security firm providing security guard and investigative solutions with proven performance and quick response. Our extensive industry experience managing over 900 security officers through our own offices helped us to build a proprietary national security network from the ground up. For your national or local security needs, gain the Security Resources Advantage.

POWER to respond quickly to real-time events

FLEXIBILITY to expand and contract the guard force as realized in response to needs

CONSISTENCY across multiple locations through standardized communication and a proven process



Op/Ed

Who is the Victim in Petty Theft?
Who suffers and who is being held accountable?
By Daniel Singer, Managing Partner of BP Law Group, LLP
and Frank Luciano, President of Civil Demand Associates

The answer to the questions above may not be as obvious as one would think. Retailers not only suffer losses in the billions, but they also must spend millions in an effort to thwart this behavior. In the past, retailers could rely on the criminal justice system, but today's limited resources have left retailers with only civil demand laws which are currently being scrutinized. Part of the reason for the scrutiny has to do with some firms specializing in civil recovery -- the ability for retailers to seek repayment of damages without or in addition to criminal charges -- who are pushing the boundaries of civil demand.

At one point, all 50 states have specific statutes governing shoplifting and employee theft, providing retailers with civil restitution paid directly from the wrongdoer. The statutes, generally, represent a formulaic accounting of the value of the stolen good(s) as well as recoupment of the costs associated with the retailer's loss prevention program. However, some civil recovery firms have actively chosen to include attorneys' fees in addition to the statutory recovery, often doubling the recovery sought against the wrongdoer. This has resulted in an outcry by consumer groups and certain state legislatures who feel this scheme sidesteps the statutory framework and results in an unfair burden upon the consumer. This apparent unfairness of added attorneys' fees is threatening the viability of a statutory framework which retailers and loss prevention advocates have a vested interest in maintaining.

In March 2015, Maryland Bill HB1239 was proposed to the state Senate attempting to repeal Maryland's entire civil recovery statute. Lawmakers in favor of the repeal argued that Maryland's civil recovery statute was enacted to protect both retailers and consumers and that the statute should be repealed where it fails to protect one side of the equation.

Civil recovery firms which push the boundaries of permitted recoveries threaten the entire civil recovery arena as we know it. Being able to have a pre-tort settlement outside of the judicial system is the most efficient way for retailers to recover lost profits, keep prices down for all consumers, discourage recidivism, and ease the burden on the judicial system. Without these remedies, retailers and consumers alike will suffer from having to bear the burden of increasing the prices of goods just to compensate for the retailer's losses.

Though the Maryland Senate ultimately did not repeal the statute, the repeal effort alone should cause pause among those in the loss prevention industry. If successful, the repeal effort would have resulted in retailers not being allowed to collect out-of-court damages or civil penalties in Maryland for not only shoplifting, but also internal theft.

Moreover, it would have provided a basis for other states to reconsider the necessity of their civil recovery statutes, which could have a snowball effect. Indeed, this chain reaction has already started -- Massachusetts amended their civil recovery statute in 2015 to reduce the amount of damages a retailer may collect, and Illinois followed suit with Bill HB2496, which is presently proposed to its state Assembly.

The addition of attorney's fees is neither required nor necessary. In fact, most, but not all, civil recovery firms have acted as responsible stewards of the civil recovery statutory framework, ensuring compliance with not only the letter of the law but also its spirit. Those civil recovery firms that are steering too far away from this model will inevitably affect the retailers, the civil recovery and loss prevention industry, and ultimately the consumer.

The financial impact of having to rely on a judicial remedy should be enough motivation for all retailers to ensure that their civil recovery program is being fairly administered. Holding everyone accountable will guarantee higher standards and fairness in the industry, ending the need for reformation of statutes and systems that have, and still do, work properly in most cases. chainstoreage.com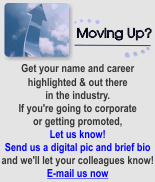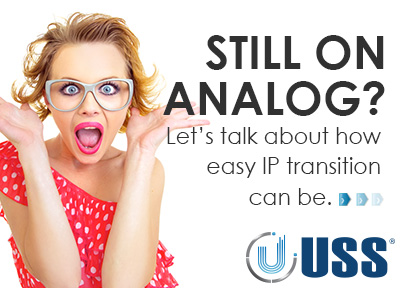 Loss Prevention News Network

Greg DeTardo, President, NuTech National, and Tony Mancino, National Account Manager, give us an update on where NuTech is, what the organization's primary focus is on and how they continue to drive value for their clients. Embracing technological change, Greg and Tony discuss NuTech's "Retail Interactive" business, including NuTech Live Connect - a complete software solution that brings retailers a data connection for all components of alarm data.

---
In this LPNN Quick Take, Joe and Amber continue discussing the upcoming agenda for the day. They also express their gratitude to the sponsors that helped make "Live in Ft. Lauderdale" possible.
Solution Providers, have a video or commercial you want to publish? Contact us.

e-commerce

Sponsored by The Zellman Group
Domain name theft joins growing list of retail cyber threats the outright theft of domain names, in which online merchants lose control of their websites as shoppers find their e-mails bounced back or are unwittingly redirected to another site, typically operated by offshore entities. The site hijackers may be looking to operate a bogus look-alike site to obtain purchasers' credit card information or they may be holding the site hostage in order to make the site's legitimate owners pay ransom for its return. Whatever the motivation, execution involves determining how a retailer's domain name server is secured and then how it can be exploited for penetration, says Ken Westin, a senior security analyst with security and compliance software provider Tripwire. "That's an easy attack vector," he says. Depending upon how the security is configured, even a moderately experienced hacker can access e-mails, go through all the e-mail accounts and probe the entire infrastructure, he says. nrf.com

Tokenization and EMV Can Cure the 'Age of Fraud' Attacks on data have become more sophisticated. Merchant PCI-DSS compliance isn't close to where it should be, especially for mid-size and smaller merchants. EMV has proven to be successful in defeating counterfeiting in the markets where it has been deployed. The bad news is that the "side effects" of EMV success have been consistent in the markets where it's been deployed: card not present fraud increases. Enter tokenization. Tokenization is enabling the faster adoption of mobile payments by replacing a card's primary account number with a random numerical sequence unique to a specific device, merchant, transaction type or channel. For merchants, tokenization is easier and cheaper since it's a software issue only (no new hardware is required), which is promising news since merchants have the most to gain from preventing card not present fraud from tokenization adoption. paymentssource.com

Amazon launches free shipping on small items

The most important metric in e-commerce

PayPal iPhone app adds Touch ID authentication

Why Android Pay Will Succeed Where Google Wallet Failed

Canada's Reitmans Q1 e-commerce sales up 97.7%

"Fraud is not a person - it is a dynamic grouping of statistics that deviate from the norm."
Stuart B. Levine, CFI, CFCI
CEO, The Zellman Group & Zelligent


ORC News
Sponsored by Security Resources
Amazon Fulfillment Center employee in Moreno Valley, CA accused of stealing $250,000 in merchandise An employee at the Amazon Fulfillment Center in Moreno Valley was in custody Tuesday, suspected of stealing hundreds of thousands of dollars in jewelry and other items intended for online shoppers. Miguel Angel Verdin, 40, of Moreno Valley was being held on $250,000 bail, after the San Bernardino County sheriff's burglary suppression team and loss prevention employees from the distribution center determined that he stole merchandise on numerous occasions, dating back to 2014, sheriff's Sgt. Aaron Kent said. Verdin was taken into custody at about 4 p.m. Monday at the distribution center in the 24000 block of San Michele Road. He is scheduled to make his first court appearance on Wednesday. A search of Verdin's car and his home in the 13000 block of Black Elm Court turned up a stash of stolen property, including diamond rings, watches and other merchandise valued more than $250,000, Kent said. cbslocal.com
Denver, CO Couple sold $60,000 in baby formula shoplifted from Albertsons - Safeway supermarkets A couple has been arrested in connection with a shoplifting ring that "boosted" more than $60,000 in baby formula from Albertsons-Safeway stores in the metro Denver area, police said Tuesday. The Denver District Attorney's office has charged Donald Dowling, 39, and Danielle Smith, 33, with felony theft by receiving. The Arvada couple is accused of buying the stolen baby formula - along with stolen baby bottles and health and beauty products - from shoplifters and reselling it on Amazon.com and Craigslist.org. Dowling was also charged with felony manufacturing of marijuana concentrate after Denver police said officers executing a search warrant at his home realized there was also a make-shift hash oil manufacturing lab on the back porch. The investigation started on April 23, when an investigator for the Albertsons-Safeway Organized Retail Crime team learned that security officers had caught a shoplifter stealing $465 worth of baby formula from a Safeway store in Wheat Ridge, the affidavit states. The shoplifter was willing to give up information about a theft ring stealing baby formula from the supermarket chain's metro area stores and selling it to an Arvada couple. The Albertsons-Safeway investigator told Denver police that, during a six-month span, more than $40,000 in baby formula had been stolen from their stores in Denver and more than $60,000 from stores across the metro area. Albertsons-Safeway investigators went undercover with the shoplifter-turned-informant. thedenverchannel.com
Philadelphia woman found guilty of stealing $35K in cellphones from Verizon NJ stores A Philadelphia woman was found guilty Tuesday of stealing more than $35,000 in cellphones from two stores, the Gloucester County Prosecutor's Office announced. A jury convicted Fatima M. Aviles, 27, on four counts of third-degree burglary and three counts of theft in connection with the thefts from Verizon stores in Glassboro and Washington Township in 2013. Aviles entered the stores while they were closed on four occasions using a key issued to employees that would open various stores in New Jersey and Pennsylvania, prosecutor's explained. Two Verizon employees who viewed surveillance camera video of the burglar stuffing phones into a duffel bag and backpack identified Aviles as the intruder, prosecutor Dianna Reed-Rolando said. Both also testified that Aviles was friends with a woman who previously worked at a Verizon store in Pennsylvania. That employee had left her job without returning her store key. The former employee could not be located during the investigation, according to the prosecutor's office, but has not been charged in the case. The phones were never recovered. nj.com

3rd Jacksonville, FL man Pleads Guilty in Counterfeit Scheme Involving $32,600
A third Jacksonville man has pleaded guilty in a counterfeit scheme involving $32,600 of bogus bills in Florida and Georgia, according to the U.S. Attorney's Office. Timothy Larry Malden, 44, faces 20 years in federal prison for aiding and abetting the passing of counterfeit Federal Reserve notes. Malden and 35-year-old William Brinkley Jr. drove counterfeiter Christopher Jon Kirkland, 41, to local businesses to attempt to pass fake $20s and $100s by purchasing merchandise and reloadable gift cards. The scheme persisted from August 2013 to December 2013, according to the U.S. Attorney's Office. Both Brinkley and Kirkland have also pleaded guilty in the scheme. jacksonville.com

$599 in merchandise taken from Market Common Victoria's Secret store in Myrtle Beach, SC Officers were called about 3 p.m. Tuesday to the Victoria's Secret store at the Market Common shopping center where a 35-year-old woman reported the incident. The victim told police that she saw the suspect lingering at the front of the store near a shirt display with a large bag. The victim said she heard the bag rustling and went to investigate when the suspect ran out of the store, police said. The victim then noticed that about 12 Pink-brand t-shirts, valued at $599, were missing. No arrests had been made in connection with the theft as of Wednesday morning. myrtlebeachonline.com

The Cook County State's Attorney's Office Regional Organized Crime 2015 Training and Conference
September 10th and 11th, 2015

Hamburger University at McDonald's Campus

Oak Brook, Illinois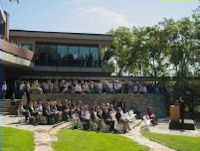 Speakers for this year's conference include Anita Alverez, Cook County State's Attorney; Bill Kurtis, CBS News, Cold Case Files, Investigative Reports; Leo Schmitz, Director, Illinois State Police; and Mark Kirk, US Senator as well as others from the FBI, Chicago Police Department, Wal-Mart, Department of Homeland Security and Royal Bank of Scotland.

Topics to be discussed include Active Shooter, Cell Phone Tracking, Cyber-Crime Investigations, ORC and Bank Crimes 101 and 102 and many others! View the full list of topics and

Registration fee of only $80 includes beverages, breakfast, lunch and snacks for two days, parking, and all speakers and networking opportunities.

If you have any questions contact David Williams

See the full conference flyer and register for the event here

CALL FOR SPONSORS: Interested in sponsorship opportunities? Contact David Williams
Do you have an ORC case to share?
Share your ORC news and help the industry grow


Retail Crime News

Sponsored by NuTech National
Autopsy shows Gunman in North Dakota Wal-Mart Fatal Shooting Was Drunk Preliminary autopsy results indicate that a U.S. airman was drunk when he opened fire in a Grand Forks Wal-Mart store, killing one worker and injuring a second employee before killing himself. Marcell Willis, 21, had a blood-alcohol level of 0.19, more than double North Dakota's legal limit for driving of 0.08, police said Wednesday. The number will be double-checked and might be revised slightly in the final autopsy report but there is no doubt Willis was legally drunk when he pulled the trigger, police Lt. Derik Zimmel said. What Willis had been drinking and for how long before the shooting are details of the investigation that aren't being publicly released, Zimmel said. He also declined to say whether the two people who were with Willis before the shooting indicated to police that he had been drinking. Those two people are being treated as witnesses, not suspects. Willis was a senior airman stationed at Grand Forks Air Force Base. Police say he walked into the store about 1 a.m. on May 26 and shot and killed cashier Gregory Weiland, 70. Willis then shot and wounded overnight grocery general manager Lisa Braun, 47, who was released from a hospital over the weekend. abcnews.go.com

NYPD Officer Uses Dead Man's Credit Card To Buy Diamond Ring Diamonds may be a girl's best friend, but they can also land you in jail. An NYPD Officer has been charged with using a dead man's credit card to buy diamond jewelry, Manhattan District Attorney Cyrus R. Vance, Jr., said Tuesday. On July 14, 2014, Officer Ymmacula Pierre went to an apartment in Greenwich Village for a wellness check, according to court documents. Once inside the 12 East 14th Street apartment, Pierre, 30, found the resident dead, Vance said. Pierre used the 65-year-old man's cell phone to call a relative, Vance said. She then documented some of the man's belongings, including a Citibank MasterCard, as per standard procedure. Two days later, however, Pierre allegedly used the credit card information to purchase a diamond ring valued at more than $3,200 from Zales, Vance said. The dead man's relative was notified by Zales of the possible credit card fraud, and alerted the vendor before the jewelry was delivered to the address allegedly specified by Pierre. Pierre was charged with criminal possession of stolen property, identity theft, attempted grand larceny and official misconduct. cbslocal.com

Quizno's owner shot during robbery in San Dimas, CA A 63-year-old man who was shot during a robbery of a Quizno's store has died. Witnesses told deputies a man approached the cashier's counter, brandished a semi-automatic handgun and demanded money from the business owner, who handed the suspect a bag containing U.S. currency. The victim confronted the suspect outside of the business and the two were involved in a brief struggle. The suspect shot the victim one time in the torso area and fled the scene on foot. sgvtribune.com


Orange Co, FL Sheriff's Office releases Composite sketch of Home Depot robber who stabbed LP employee Orange County deputies said a man who robbed a Home Depot and stabbed an employee is on the run. Deputies have created a composite sketch and said the man stole some items at the store on South Orange Blossom Trail. Investigators said a loss prevention officer approached the man, who then stabbed the officer in the arm. wfftv.com

Warehouse employee steals $3M in art from Dale Chihuly warehouse in Tacoma Prosecutors say Christopher R. Kaul worked at the warehouse for three years until he was fired in 2013 for addiction to pain killers. The alleged theft started about a year earlier, investigators added, when Kaul began stealing art from the warehouse that he thought would go unnoticed. The 38-year old Tacoma father then sold the art to dealers, pocketing the money to feed his drug habit, according to police. Investigators said Kaul was able to exploit "horrible" organization and "lax" inventory control at the warehouse to steal the art, later selling it at a fraction of their value. Kaul reportedly told dealers he acquired the pieces using an employee discount. komonews.com

Lord and Taylor employee arrested for $1,100 theft of jewelry in Wilkes-Barre, PA An employee at Lord and Taylor was arrested Saturday after he was allegedly caught on camera placing merchandise in his pockets. Security officers at the store on Highland Park Boulevard said they witnessed Sayyvone Williamson, 21, of Edwardsville, placing jewelry into his pockets on a closed circuit television, police said. He was detained and discovered to be in possession of $1,160 in jewelry and other merchandise. Williamson will be charged with theft, police said. citizensvoice.com

Bon-Ton employee in Richland, PA busted on Refund Fraud and theft totaling nearly $5,000 Daphane Irons, 20, of Hilltown, was charged with felony retail theft on May 25 after police said she generated fraudulent returns totaling $1,523 as well as taking $3,140 worth of merchandise from Bon-Ton while she worked at the store. theintell.com

Man robs Advance America loan store in St. Ann, MO maces clerk Surveillance video has been released of a suspect who took a clerk into a bathroom to mace her while robbing a payday loan store in St. Ann. Authorities told News 4 the suspect walked into an Advance America store on St. Charles Rock Road, began to demand money and forced the clerk to open the register and safe. "He has her open the cash drawer, he robbed her, she opens the drawer and then he takes her to a restroom," said Elliott Miller with St. Ann Police. "He has her go into the restroom where he actually maced her, shuts the door, and on his way out of the store, stops back at the safe," Miller said. The suspect left the store with a metal case full of cash, police said. kmov.com

Palm Beach Sheriff's searching for suspect in Advance Auto Parts store robberies in West Palm, Lake Worth, FL Local authorities are searching for a man wanted in two robberies of auto parts stores in our area. West Palm Beach Police are looking for the man in connection to the robbery of an Advance Auto Parts store at 334 Belvedere Road on May 17. palmbeachpost.com
'Picky' thief breaks into Grocery Outlet in Auburn, WA, takes $4,000 worth of meat, Hot Pockets Police are hoping someone can help identify a man who broke into a grocery store in the middle of the night and stole thousands of dollars' worth of fresh meat and health and beauty items. The thief took about $4,000 worth of high-value groceries, including over-the-counter medication, chicken, steak, and ground beef. He spent close to 30 minutes in the warehouse. Noski says it's frustrating to watch him on the surveillance video. "He shopped, he spent his time, he looked, he was picky. There was so much back there for him to take, and he only took what he wanted." q13fox.com
Corpus Christi, TX Police need help catching Sunglass Burglar Cops and a frustrated store owner need help catching a burglar. More than 40 pairs of Costa sunglasses were recently stolen from Ocean Treasures on the Island. The family owned business has been burglarized 3 times in the last year. kztv10.com

2,000 debit cards skimmed at Virginia Credit Union

Starbucks Burglar Hits Palo Alto, CA Police Car, Leads Officers On Peninsula Highway Chase Before Arrest

Las Vegas Drone store broken into for 4th time in year

Woman Accused of using Fake $100s At Orland Square Mall in Chicago

Suspects Wiggling Through Security Bars to Pawn Shop in Dayton, OH

Zales Outlet store in Southlake, TX hit with a Grab and Run, merchandise valued at $2,780


Robberies and Burglaries
• Big Apple Food Mart - Portsmouth, NH - Armed Robbery
• Circle K - Tucson, AZ - Robbery
• CJ's - Nashville, TN - Burglary- store closed by Police
• CVS - Washington DC - Armed Robbery
• CVS -Elgin, IL - Robbery
• Dollar General -Sikeston, MO - Robbery/ Assault on Employee
• Dollar General - Leo-Cedarville, IN - Armed Robbery
• Dollar General - Ocala, FL - Armed Robbery
• Dollar General - Hobbs, NM - Armed Robbery
• Double Kwik - Letcher Co, KY - Robbery
• Drones Plus - Las Vegas, NV - Burglary
• Family Dollar - Huntington, WV - Armed Robbery
• Family Dollar - Memphis, TN - Robbery
• Family Dollar - Springfield, MO - Robbery
• Family Dollar - Leo-Cederville, IN - Armed Robbery
• Gordon's Jewelry & Loan - Dayton, OH - Burglary
• Hilltop General Store - Tippecanoe, IN - Armed Robbery
• Meek's Lumber - Springfield, MO - Robbery
• Quick Stop Mart - Thomasville, NC - Armed Robbery
• Quizno's - San Dimas, CA - Armed Robbery / Owner shot and killed
• Simple Mobile Solutions - Colerain Twp, OH - Burglary
• Starbucks - Palo Alto, CA - Burglary
• Subway - San Antonio, TX - Armed Robbery
• The Exchange - Pittsburgh, PA - Armed Robbery
• Voltage Video Games - Syracuse, NY - Burglary
• 7-Eleven - Lubbock, TX - Armed Robbery


Featured Job Listings
Sponsored by NuTech National
Feature Your Job Here For 30 Days -
70% Aren't On the Boards
VP of Security
Comcast
Philadelphia, PA
Comcast
Senior Dir Safety/Food Safety/Hazmat
Sears
Hoffman Estates, IL
Sears Holdings Corp
Director of LP
A'gaci
San Antonio, TX
A'gaci
Director of LP
Lane Bryant
Columbus, OH
LinkedIn
Director of LP
PacSun
Anaheim, CA
PacSun
LP Director
Don Roberto Jewelers
San Clemente, CA
Don Roberto Jewelers
Director, LP Operations
Dick's Sporting Goods
Pittsburgh, PA
Dick's Sporting Goods
Director of AP, Corporate
Dollar General
Nashville, TN
Dollar General
VP Supply Chain, LP & Safety
Ross Stores
Ft. Mill, SC
Ross Stores
Director of Safety
Academy Sports & Outdoors

Houston, TX

Academy Sports & Outdoors


Dir, Pharmacy LP
Rite Aid
Camp Hill, PA
Rite Aid
LP Corporate Sr Mgr
JC Penney
Dallas, TX
JC Penney
LP Manager
Dunkin' Brands
Chicago, IL
Dunkin' Brands
ORC Investigator
Kroger
Cincinnati, OH
Kroger
Sr Retail AP Specialist
REI
Bloomington, MN
REI
Supervisor, LP
Ascena Retail Group, Inc
Pataskala, OH
Ascena Retail Group, Inc
Implementation Expert/Project Mgr
LP Software
Worth, IL
LP Software
Sales Representative
NuTech National
Maitland, FL
NuTech National

Limited Time Only - Post Your Multi-Unit LP jobs for FREE - Learn More Here

Daily Job Alerts


Appearing One Day Only
View our Internet Jobs Archives here
Supv DC Asset Protection
Big Lots
Tremont, PA
Big Lots
LP Supervisor
JC Penney
Richmond, VA
JC Penney
LP Specialist
Kroger
The Woodlands, TX
Kroger
LP & Safety Spec
Lowe's
Brooklyn, NY
Lowe's
LP & Safety Spec
Lowe's
Antioch, CA
Lowe's
LP & Safety Spec
Lowe's
Buckhannon, WV
Lowe's
Dept Mgr LP & Safety
Lowe's
Poughkeepsie, NY
Lowe's
Dept Mgr LP & Safety
Lowe's
Hamilton, NJ
Lowe's
AP Manager in Training
Walmart
Albert Lea, MN
Wal-Mart
AP Manager in Training
Walmart
Queensbury, NY
Wal-Mart
AP Manager in Training
Walmart
Quincy, MA
Wal-Mart
AP Manager in Training
Walmart
Worthington, MN
Wal-Mart
AP Manager in Training
Walmart
Honolulu, HI
Wal-Mart
AP Manager
Sam's Club
Roswell, NM
Wal-Mart
AP Manager
Sam's Club
Canton, MI
Wal-Mart
LP Manager
Sears
Peabody, MA
Sears Holdings Corp
LP Manager Hrly
Sears
Wasilla, AK
Sears Holdings Corp
LP Manager Hrly
Sears
College Sta, TX
Sears Holdings Corp
LP Manager Hrly
Sears
Santa Cruz, CA
Sears Holdings Corp
AP Team Leader
Target
Cambridge, MN
Target
ETL Assets Protection
Target
Stroudsburg, PA
Target
ETL Assets Protection
Target
Akron, OH
Target
LP Lead
Banana Republic
Garden City, NY
Gap Inc
AP/LP Mgr
Macy's
Alton, IL
Macy's
District LP Mgr
VF Outdoor
Alameda, CA
VF Outdoor
LP Mgr
Boston Store
Milwaukee, WI
Bon Ton Stores



Home of the Industry's Original
On the Move

Robert Bull was named Vice President - CCI, a division of Protection 1.
Pat O'Leary was named Vice President and General Manager of Nedap Retail in North America.

Post Your New Job or Promotion!
See all the Industry Movement

Your Career
Sponsor this section of the Daily
How to Get the Feedback You Need
While we may not enjoy receiving constructive criticism, it is essential if we are going to grow and develop our talents. Really, we need feedback more than just once a year. Here are some tips on how you can ask for feedback to get ahead. Ask in real time

Three Simple Steps to More Honest Performance Feedback We all know that "honesty is the best policy" but why doesn't that stick with giving feedback? Managers may give generalizations and employees may avoid saying anything to the boss. Here are some suggestions that are worth a try to giving and receiving honest feedback. It takes practice

4 Ways to Get Truly Honest Feedback from Employees Just as your employees need to know what they could improve upon, so do leaders. Employers need to hear the good, the bad, and the ugly in order to improve. It can be tough to get honest feedback from employees, so here are some ways to lessen the stress. Just ask

The One Thing that Pushes People to Succeed How bad do you want it? It's a question we are often asked when reaching for our goals or success, but it's also one we need to ask ourselves daily. No matter what kind of feedback you receive from people, whether it be good or bad, allow it to drive you towards your goal. Prove them wrong and give it everything you've got. Get hungry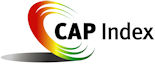 Tip of the Day
Sponsored by Vector Security
Managing your career upwards requires a vision of where you want to go and how you're going to get there. Other than personal performance, one of the primary factors is who you know and how you develop those relationships. Everything you read talks about managing relationships around you in your current role, but the real key is the relationships you have outside your role or your company and not just in the LP community but with successful operators outside your current scope. If you expect to truly excel in your career, you've got to expand your contacts and develop them as you would the operator beside you. Obviously, this can be difficult and slow to progress. But give it some thought for the new year and set some goals of meeting new executives and expanding your circle. Because one person, one contact, can make a difference and you never know who that might be.
Just a Thought,
Gus





Upcoming Events
---
Recruiting?
Get your job e-mailed to everyone... everyday
Post on our Featured Jobs Board!
Reach your target audience in 2015 every day!
Request our 2015 Media Kit
update account / change e-mail
unsubscribe FEEDBACK
www.downing-downing.com

Advertise With The D&D Daily




36615 Vine Street, Suite 103
Willoughby, OH 44094
440.942.0671
copyright 2009-2019
all rights reserved globally