The D&D Daily Mobile Edition
June 4,

2015



The LP Industry's #1 News Source - Informing, Educating and Instilling a sense of community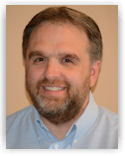 Steven Sherod, CFI was promoted to Director of Loss Prevention - Stores for Tractor Supply Company. Sherod joined Tractor Supply in 2004 as a Regional Loss Prevention Manager in the Mid-West. Prior to joining Tractor Supply Company, he was Director of Loss Prevention at Pamida and a Regional Loss Prevention Manager with Shopko. Congratulations Steven!

News Brief
Sponsored by WG Security Products, Inc.
Racial Profiling - Former CVS store detectives file class-action lawsuit accusing bosses of ordering them to target black & Hispanic shoppers Four former store detectives employed by CVS in New York filed a class-action lawsuit against the drugstore chain on Wednesday, accusing their bosses of ordering them to target black and Hispanic shoppers. The lawsuit, filed in Federal District Court in Manhattan, also alleged that the detectives were fired after they complained about racial discrimination, against both customers and themselves.

The four former detectives claim that two loss prevention managers at stores in Manhattan and Queens were the "ringleaders" in the racial profiling of potential shoplifters, which was also perpetuated by store managers.

"CVS intentionally targets and racially profiles its black and Hispanic shoppers based on the highly offensive, discriminatory and ill-founded institutional belief that these minority customers are criminals and thieves," the complaint states. "Rather than attempting to prevent shoplifting by individuals of all races equally and without regard to race, defendants repeatedly direct [market investigators] to racially profile black and Hispanic customers."

The plaintiffs, all of whom are either black or Hispanic, contend in their suit that two supervisors in CVS's loss-prevention department, overseeing stores in Manhattan and Queens, regularly told them to racially profile nonwhite shoppers. The suit says that one of the supervisors, Anthony Salvatore, routinely told subordinates that "black people always are the ones that are the thieves," and that "lots of Hispanic people steal." The second supervisor, Abdul Selene, frequently advised detectives, known at CVS as market investigators, to "watch the black and Hispanic people to catch more cases," the suit said.

The supervisors also subjected the plaintiffs to discriminatory treatment, the suit said. When one plaintiff, Kerth Pollack, got into an argument with a store manager, Mr. Salvatore phoned him and demanded that he "get his black ass back to the store and apologize," the suit said. A different store manager once instructed another plaintiff, Delbert Sorhaindo, to "hide like a monkey" to avoid being detected by potential shoplifters, the suit said.

When the plaintiffs complained about these and other episodes to officials at CVS, the suit said, they were subjected within weeks "to increased scrutiny, micromanagement and fabricated performance criticism."

Mr. Pollack, Ms. Simpson and Mr. Sorhaindo, each of whom had worked for CVS about four years, were all fired between February and April. Ms. Steele worked for the chain for a few months; she was not allowed to return to work in July 2013 after taking an approved leave, the lawsuit said.

A CVS spokeswoman told Law360 that the company "rigorously enforces" nondiscrimination policies. Carolyn Castel, a spokeswoman for CVS Health Corp said the company was "shocked" by the lawsuit and would fight the claims. "We serve all communities and we do not tolerate any policy or practice that discriminates against any group," she said.

The lawsuit comes about a year after Macy's Inc and Barneys agreed to pay $650,000 and $525,000, respectively, to settle complaints that they harassed black customers. nytimes.com law360.com nypost.com foxbusiness.com
Survey Reveals Employees More Knowledgeable, Confident and Effective in their Jobs as a Result of Learning Delivered through Axonify Axonify announced today that the results of its annual customer employee survey are in. The findings confirm employer expectations with 4 out of 5 employees identifying Axonify-based learning solutions improve performance on the job. More than 4,500 employees from organizations including Walmart, PointClickCare, Kaplan, Ceridian and Bloomingdales participated in the 2014 Axonify Customer survey. Respondents indicate that they are significantly more knowledgeable, confident and effective in their jobs as a result of participating in regular learning through the Axonify eLearning platform. "Axonify has been nothing short of transformative," said Bloomingdale's Vice President Loss Prevention and Risk Management, Chad McIntosh. "Our goal was to implement a learning solution that positively impacts our bottom line, and that our employees feel good about. Axonify has met that need repeatedly and resoundingly." prnewswire.com

Former lawyer for Zara accuses clothing chain's executives of racism, anti-Semitism, homophobia in discrimination suit Ian Jack Miller, 50, of Manhattan, says the global company, which is based in Spain and largely owned by one of the world's richest men, Amancio Ortega, discriminated against him because he's Jewish, American and gay. Miller served as general counsel to Zara USA from 2007 until last March during a period of expansion for the chain, which has 2,000 stores in 88 countries, 53 in the U.S. and seven in New York. nydailynews.com

Lumber Liquidators' Chief Compliance Officer Departs... Quietly - WSJ picks Up the story Less than two weeks after the CEO of Lumber Liquidators Holdings Inc. abruptly departed the embattled firm comes news of another executive departure. As the company is facing a host of questions about its adherence to regulations and its diligence about product safety, the company's chief compliance officer, Ray Cotton, has stepped down. A company spokesperson confirmed to MoneyBeat that Mr. Cotton had stepped down. Mr. Cotton did not respond to requests for comment. wsj.com

Efforts to Curb Asset Seizures by Law Enforcement Hit Headwinds - A Dozen States Failed to Pass Bills Restricting or Abolishing Forfeiture Moves to limit confiscation stall amid pressure from prosecutors, police. Critics have taken aim at the confiscatory powers over concerns that authorities have too much latitude and often too strong a financial incentive when deciding whether to seize property suspected of being tied to criminal activity. But after New Mexico passed a law this spring hailed by civil-liberties groups as a breakthrough in their effort to rein in states' forfeiture programs, prosecutor and police associations stepped up their own lobbying campaign, warning legislators that passing such laws would deprive them of a potent crime-fighting tool and rip a hole in law-enforcement budgets. Their effort, at least at the state level, appears to be working. At least a dozen states considered bills restricting or even abolishing forfeiture that isn't accompanied by a conviction or gives law enforcement less control over forfeited proceeds. But most measures failed to pass. wsj.com

Upper Arlington, OH., Sees 25% Spike In Retail Theft According to Upper Arlington Police, there has been about a 25% jump in theft at retail shops and big grocery stores in the area. With the recent spike in this type of crime, authorities say retailers are catching on and making changes in hopes of reversing this current trend. Police say the reason behind the spike in the past several months is drugs. Detectives say these criminals hit a lot of chain stores and move from one location to the next. In addition, they're taking two to three reports of theft a week when it comes to the big grocery stores. wnct.com

How to turn around high-theft stores
When faced with stores that have high theft levels that skew a retailer's numbers, loss prevention leaders are challenged with finding a solution. At the NRF PROTECT Loss Prevention Conference taking place June 23-25, leaders from the Navy Exchange Service Command and the Walt Disney Company will share case studies for identifying the cause and turning problem stores around. nrf.com

Poor Customer Service Risking Billions in Retail Losses Attention retailers. It's the mistreated customer who walks out the door in a silent huff who places the most revenue at risk, according to a collaborative study conducted by LoyaltyOne and Verde Group. The survey shows that approximately half of 2,500 U.S. consumers polled reported experiencing a problem on their last shopping trip. Of those customers, 81% decided not to contact the retailer about the issue. Among these silent shoppers, 32% said they were unlikely to recommend the retailer to friends and family, putting these shoppers at-risk of decreasing their spend with the retailer. By comparison, the study shows that shoppers who did notify retailers of their poor experience and had their problem completely resolved were 84% less likely than silent shoppers to be at risk of decreasing their spend. "The results are a resounding confirmation that poor customer experiences have a considerable negative impact on shopper spend and attrition which can run into the billions," stated Dennis Armbruster, LoyaltyOne consulting VP and managing partner. "We're ushering in a new era of customer experience measurement vital to retailers looking to make even more informed decisions." drugstorenews.com

H-E-B limiting number of eggs you can buy amid shortage H-E-B is limiting customers the number of cartons of eggs they can buy. Some stores we reached out to Thursday morning say you cannot buy more than three cartons. You may have also noticed egg prices have gone up due to a shortage. kxan.com

St. Johns Knits post Corporate Loss Prevention Manager's position today based in Irvine, CA

Amazon, Publix, Whole Foods have best reputations


May Same Store Sales Results
L Brands up 5%
Conn's comp's up 4% with total retail net sales up up 14.1%
WH Smith Q1 comps for travel division up 4% with sales up 1%
The Buckle comp's up 2.4% with net sales up 4.5%
Rite Aid comp's up 2.1%, front-end up 0.1%, pharmacy up 3%, with total sales up 2%
Costco U.S. comp's up 2%
Stein Mart up 1.9%
Fred's comp's up 0.3% with total sales up 15%
Cato flat


Quarterly Same Store Sales Results
Michaels Q1 comp's up 0.3% with net sales up 2.4%
J Crew Q1 comp's down 8% with total revenues down 1.7%
Lands End Q1 comp's down 12.1% with net sales down 9%
All the news - One place - One Source - One Time
The D&D Daily respects your time
& doesn't filter retail's reality
Report Your News!
(content subject to approval)




Kroger recognized for food safety technology
The company's innovative electronic temperature monitoring project has been named a winner of the 2015 CIO 100 Award by International Data Group's CIO Magazine. "We are honored to be listed among the CIO 100," said Chris Hjelm, Kroger's chief information officer. "From our inventors and innovators in Kroger Technology to our Food Safety and Retail Operations groups, so many Kroger teams worked together to make electronic temperature monitoring a success and they all share in our appreciation." Kroger's electronic temperature monitoring initiative, FAST (Food at Safe Temperature) Alerts, tracks cold and frozen food case temperatures and notifies store associates of temperature changes. Using interactive sensors that are connected through an in-store network, FAST Alerts helps ensure that fresh foods remain fresher, longer by making real-time temperature checks of produce, meat, deli and frozen food products. The technology also eliminates the need for manual temperature logs. retailingtoday.com

44% of Retailers experience 50 cyber-attacks a month According to new research by the Ponemon Institute. Even more shockingly, it was also revealed that retailers can take up to 197 days to detect a data breach, never mind take steps to mitigate its impact. Given the significant challenges this data suggests for retailers, and in light of last year's string of high profile cyberattacks, retail organisations are under urgent pressure to improve their security posture. retailfraud.com

Risk Managers Seek Simpler Data-Breach Notification The Risk and Insurance Management Society is pushing a bill that would streamline the current cyber-notification system under a single federal regulator. Worried about reputation risks and the fines their companies could be hit with if they fail to properly notify regulators of a data breach, risk managers are pushing a Congressional bill that would streamline the current 47-state notification system under a single federal regulator. The bill, called The Data Security and Breach Notification Act of 2015, would pre-empt all state notification laws, set up a time frame for notification, establish the content that notification would require, and identify who must be notified. cfo.com

PCI was established by the banking industry as a way to shift blame for data security problems to retailers and can cost a large merchant upwards of $100M for compliance "PCI was sold to the retail industry as a fix for flaws in the cards that enabled hackers to pick up data," Duncan says. "The majority of cards still have critical information exposed on mag stripes. Rather than redesigning the cards to make them less prone to fraud, PCI is just telling retailers to build a fortress around their systems. The problem is that when you build an eight-foot wall, someone will build a 10-foot ladder." PCI is "largely a diversion," he says. "And as hackers become more sophisticated and outrun PCI, the card companies are reneging on their promise that retailers would be relieved of their responsibility if they were PCI compliant." nrf.com

Verizon stresses supply chain IT security - 'Data is the oil of the 21st century' When it comes to supply chain security, most retailers are diligent about things like locking up warehouses and vehicles. But when it comes to securing technology used to manage supply chain operations, retailer diligence often trails off. "There is a problem with IT systems lacking point security in the supply chain world," said Jeffrey Luft, global practice leader for transportation and distribution at Verizon Enterprise Solutions. "Retailers don't lock down their point data, leading to data hacking and supply chain disruption." As opposed to the theft of credit card data, where stolen consumer information is usually resold and used almost immediately, Luft said stolen supply chain data may not deliver value to criminals for an extended period of time. "There may be value in knowing what route a truck will take or when a particular ship will dock at what port in what country," Luft explained. "Or knowing what inventory is located in what distribution center. And nobody is the wiser hackers have been in the system. Then a few months down the road, a truck carrying a valuable jewelry shipment is hijacked."

In addition to outside hackers, internal employees may also misuse access to supply chain data to help pull off "inside jobs" that can cost retailers large amounts of money. Luft said retailers must carefully monitor and restrict employee access to supply chain systems and data. "Everyone might have access to a database, but not everyone needs access to specific inventory numbers or where outbound shipments are going." Luft recommends that retailers regularly hire outside security consultants to perform analysis of supply chain technology security and probe for weaknesses that a criminal might exploit. "Data is the oil of the 21st century," said Luft. "In addition to testing rapid detection of and response to supply chain security breaches should be part of all retailers' business continuity plans. Plan for alternate sources of goods if there is a supply chain disruption." chainstoreage.com



Vendor Spotlight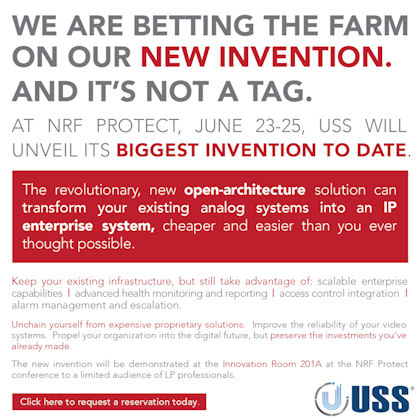 Press Releases

GIS wins U.S. Postal Service Supplier Performance Award

Supplier Excellence Award Recognizes GIS' High Performance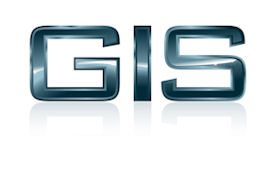 Chapin, S.C. - The U.S. Postal Service today announced that GIS has been selected as one of just 16 winners in its 2014 U.S. Postal Service Supplier Performance Awards program. This marks the second time in five years that the Postal Service has chosen GIS for a Supplier Performance Award.

GIS, which processed over 600,000 background checks for the U.S. Postal Service in 2014 alone, received the Supplier Excellence Award. The award recognizes Postal Service contractors for high level of performance in supporting the Postal Service during 2014.

To win an award, companies must first be nominated by Postal Service professionals who have worked directly with the company and have knowledge of its efforts on behalf of the Postal Service. These nominees represent some of the best of the more than 20,000 vendors that service the Post Office.

"We are known for our quality and our accountability, both by our clients and by our competitors," said Raymond Conrad, owner and CEO of GIS. "This award is reinforcement of the basic fact that businesses thrive by taking the time to do things right and to provide services of the highest possible quality."

GIS has been providing background screening services to the U.S. Postal service since 2002. In the 2009 Supplier Performance Awards program, GIS won the Supplier Innovation Award for creating unique changes in processing of HR procedures. These innovative procedures accomplished improved hiring timelines while also savings on the processing cost.

In their more than decade-long partnership with the Postal Service, GIS has created numerous platforms and processes specifically to help the Postal Service screen and hire individuals more easily. These innovations are made available to all GIS clients and, because they were built to handle the demands of such an enormous workforce, they can handle the needs of smaller employers with ease.

About GIS (General Information Services, Inc.):
GIS is an NAPBS-accredited employment background screening company that has been providing screening services since 1966. In recent years, GIS has grown to serve thousands of customers nationwide by providing comprehensive national and international background check solutions and industry-specific services. For more information about GIS and its products or services, visit www.geninfo.com.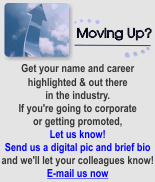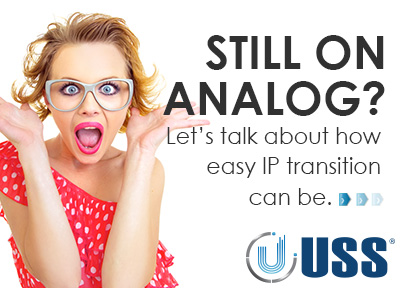 Loss Prevention News Network

Planning content for the LP industry's biggest event
Steve Ippolito and Gary Johnson


Steve Ippolito, Dir. of LP at Talbots and Chair of the NRF LP Content Planning Committee, and Gary Johnson, VP of LP for The Vitamin Shoppe and former Chair of the NRF LP Advisory Council, talk about the year-long process that goes into planning the NRF LP Conference & Expo. The show has evolved over the years to address the educational needs and increased scope of the LP profession. Steve and Gary tell us how the NRF conference reflects the direction and future profile of the successful senior LP executive.
---
In this LPNN Quick Take, Joe LaRocca and Rex Gillette, VP National Accounts Retail for Protection 1, meet up with Barry Vaughn, Area Investigator with Old Navy. Barry was awarded the LP Case of the Year Award from the National Retail Federation. Listen as Barry discusses the case valued at upwards of $800K.
Solution Providers, have a video or commercial you want to publish? Contact us.


e-commerce

Sponsored by The Zellman Group
Alibaba Revamps Fake-Goods Procedures
New rules offer some global brands faster responses, dedicated representatives. Under the new rules, global brands that have been highly accurate in flagging fake goods on Alibaba's Tmall and Taobao will have their complaints reviewed in one to three working days, compared with five to seven days previously. Brands that sign up for the program will also have a dedicated representative to deal with their complaints, according to the Chinese company. Alibaba hasn't disclosed how many brands have enrolled in its "good-faith takedown" program, which took effect April 1st. Alibaba said its new procedures show that it is "constantly enhancing and refining our anticounterfeiting operations." wsj.com
Mobile-Driven Consumers Driving Retail's Fate
A new study released by UPS shows that the engaged customer, who are often driven by mobile technology, play a key role in the future of the retail industry. As online shoppers become savvier, the study also reveals that retailers must do more to stay competitive. This includes investing in mobile features, flexible shipping options and hassle-free returns. The study also showed that consumers research more when it comes to purchasing decisions and are increasingly influenced by social media, and free shipping continues to drive purchasing decisions. "The future of retail is driven by ever increasingly sophisticated and savvy shoppers who research at home and in a store, but more are turning to mobile as capabilities improve for online product display and promotion," said Alan Gershenhorn, UPS executive vice president and chief commercial officer. "They also want more flexibility and alternate delivery options."

Some key points from the study that indicate what consumers want out of their commerce experience include:

● Online shoppers often change retail channels for: better prices (57 percent) and selection (49 percent). 48 percent of online shoppers have used ship to store in the past year; 45 percent of those have made an additional purchase when picking up their online purchase.

● Even when consumers shop online, they often return in store. 39 percent of consumers make returns prefer to ship the product back, but 61percent said they prefer to return in store. In-store returns often lead to more purchases, as 70 percent of consumers purchase more when they return online; only 42 percent who return online make a purchase during that process. pymnts.com

Loblaw's online ordering service helps to keep shelves full

Biometrics to become main banking authorization method by 2020

Digital Coupon Users Outspend the National Average by 114 Percent

Office Depot pushes mcommerce's buttons with Apple Watch app

Jo-Ann Fabric among first retailers to partner with Pinterest's new Buyable Pins

"Fraud is not a person - it is a dynamic grouping of statistics that deviate from the norm."
Stuart B. Levine, CFI, CFCI
CEO, The Zellman Group & Zelligent

ORC News
Sponsored by Security Resources
Do you have an ORC case to share?
Share your ORC news and help the industry grow


Retail Crime News

Sponsored by NuTech National
Women charged with creating a false public alarm and terroristic threats after a call warning of a bomb at the Ocean County Mall last week Showander Descarte, 24, of Ridgeway Road, is accused of calling in a threat on Saturday evening, authorities said. Though a search was done, the mall was not evacuated during the Saturday incident, they said. Descarte was arrested Tuesday night and is being held in the Ocean County Jail in lieu of $10,000 bail in the case. There have been numerous hoax threats and swatting incidents in recent weeks, including back-to-back threats to Freehold Raceway Mall and Monmouth Mall in Eatontown on Monday. patch.com

Armed Walmart shoplifter in custody in Greenwood Village, Colorado, standoff with SWAT ends after nearly 20 Hours An armed Walmart shoplifter is in custody after firing shots at police and barricading himself inside a Greenwood Village home in an hours-long standoff. The standoff continues into Thursday. Police are negotiating with the man who illegally entered a house. Police say a 9-year-old boy was home at the time the suspect entered, but the boy was able to safely escape to his mother who was waiting outside. The man fired shots at officers through the home's garage doors. No one was hurt. Early Thursday morning, police entered the home and the suspect once again fired shots at police. Officers did not fire back. Seven homes have been evacuated in the area. Several loud explosions have been heard in the neighborhood. Greenwood Village Police say they did open up part of the house for a better vantage point. The standoff began as a shoplifting call around noon at the Aurora, CO Walmart. Witnesses told police the man, whose name has not been released, was seen leaving the store in a silver Lexus, which was later found abandoned. 9news.com westword.com
Austin, TX Police make Arrest in H-E-B parking lot slashing An arrest has been made following last month's attack in the parking lot of the H-E-B store at 2400 South Congress Avenue. Police announced the arrest Wednesday evening saying they would hold a news conference with more information at 9 a.m. Thursday. A woman's throat was slashed during an apparent robbery as she left the H-E-B store just after 1:30 a.m. May 20th. As she was walking to her pickup truck, which was parked beside the far back corner of the building, a man attacked her with what police describe as an "edged weapon." They say he cut her throat, they struggled, and he took her purse. The woman walked back toward the store, trying to get help. A security guard heard her and used his orange security vest to put pressure on her wounds until EMS arrived. Detectives believe the attack was random. kxan.com

Second Suspect arrested in Armed Robbery/ Deadly shooting at Family Dollar in Orange Mound, TN A second suspect has been arrested in the shooting and robbery of a man last month outside of the Family Dollar store in Orange Mound that left another suspect dead after he was shot by the victim. Nicholas Ivy, 27, has been charged with attempted first-degree murder and especially aggravated robbery. Ivy is one of two suspects arrested in the robbery that occurred May 11 in the parking lot of the Family Dollar. Last month, Sierra Grant, 28, who police said set up the victim, was also arrested in connection with the robbery. A third suspect, Thomas Odom, 25, was shot and killed by the victim during the robbery. Police said Ivy and Odom attempted to rob Calvert Evans, 31, as he left the store. The suspects pulled guns on the victim, made him lie down in the parking lot and take off his clothes, then threatened to kill him if he moved. Evans' pistol fell out of his holster as he took off his clothes. He laid on top of the gun and as the suspects went through his car, Evans opened fire, shooting and killing Odom who died on the scene. commercialappeal.com

Police Officer Dragged By Robbery Suspect In Elizabeth Township, PA Allegheny County Police detectives are investigating after an officer was dragged by a robbery suspect early Thursday morning in Elizabeth Township. Around 2 a.m., an officer was called to the P&W mini-mart on Scenery Drive for a robbery in progress. When the officer arrived, the suspect took off running around the back of the store. The suspect hopped into a pickup truck and tried to speed off. The officer was able to hang on to the hitch of the truck for a while, before falling off. cbslocal.com

Armed Robber shot and killed by fellow suspects, C-Store clerk in critical condition in Antioch, TN One person was killed and another left in critical condition after a shooting in Antioch, TN. Officers on the scene said the incident happened at The Express Market off of Antioch Pike and Blue Hole Road late Wednesday night. Three suspects entered the store, according to reports, and as one suspect attempted to crawl under the counter, another suspect's gun accidentally went off, killing the suspect under the counter. Two of the suspects then allegedly grabbed the store clerk, dragging him through the store. Police said the clerk fell and that's when one of the suspects shot him in the head. The clerk was rushed to Vanderbilt Medical Center. scrippsmedia.com

Thieves break through wall to Steal $500K in Jewels From Stafford, VA Store The safe inside Princess Jewelry in North Stafford, Virginia was made of metal and three inches of concrete -- but it wasn't tough enough to ward off jewel thieves. In an elaborate heist, thieves recently stole more than $500,000 worth of jewelry from the store's safe, breaking through a wall the business shares with a vacant storefront. The thieves cut through a fence, broke into the neighboring business and then cut holes in strategic spots of a wall Princess shares with the space next door. The intruders disabled the phone line, Internet and security system, worked their way into the safe and disappeared with a huge haul. Two similar burglaries are being investigated in nearby Fairfax County. nbcwashington.com
NYPD chase in Flushing, NY ends with crash into 2 cars and home, 5 minor injuries: cellphone store robbery It all started around 7:48 p.m. when police responded to 191-30 Northern Blvd. in regards to a robbery at a cell phone store. Three suspects entered the store, simulated having a gun and announced a robbery. They got away with nothing. One suspect ran away on foot while two others got away in a van. The vehicle led the officers on a chase and that's when they crashed into the parked cars and a house. 7online.com

Rite Aid says personal information, prescriptions stolen in Baltimore looting As looted prescription drugs flood Baltimore streets, fueling a surge in violence, pharmacy chain Rite Aid warned customers Wednesday that their personal medical information could be on the streets, too. Store officials said the labels on prescriptions stolen during the late April riots included patient names, addresses and the names of medication, but not other sensitive data such as Social Security numbers or credit card numbers. The alert nonetheless raised concern among privacy advocates who said the information could be used for fraud. Rite Aid has hired a risk management firm to help protect customers from identity theft. baltimoresun.com

ARSON: Hermitage, PA Police seek suspects who set fire in Walmart shoe department Hermitage Police are looking for suspects who set fire to shoes on display at the Hermitage Road Walmart Tuesday afternoon. Store security reports that one of two young males went to the shoe department and placed a smoke bomb in one of the shoes. A fire broke out in the shoe and spread to the surrounding area. The fire was extinguished by store personnel. No one was injured. wfmj.com

Cargo Theft: Four JFK Airport Workers Nabbed in Two Separate Theft Schemes Four alleged thieves, two schemes, hundreds of thousands of dollars in stolen merchandise, one airport, and two words: inside jobs. According to Queens District Attorney Richard Brown, four John F. Kennedy International Airport workers last week were busted in two separate incidents allegedly involving goods being stolen from the transportation hub. In the first scheme, Brown said, two Brooklyn men who work in a JFK cargo warehouse allegedly swiped tens of thousands of dollars' worth of electronic tablets, cameras, memory cards and more during the busy Memorial Day weekend. In the other incident, two Queens men allegedly poached a carton containing 12 pairs of Oklahoma City Thunder forward Kevin Durant's new "KD8" basketball sneakers that were en route from the factory in Taiwan to Ontario, Canada, via JFK. According to the criminal complaints, after the carton went missing, numerous photos of the unreleased KD8 sneakers-including one showing the factory box and serial number-were posted for sale on Instagram sales account @SNKR_BASE, claiming that "they are the real deal" and "dropping July." The first posting advertising the sneakers for sale allegedly was on May 10, the day after they arrived at the airport. theforumnewsgroup.com

Sears Loss Prevention officer accused of shoplifting merchandise over $500 at Moorestown Mall

Federal charges for 5 Business Owners for selling Counterfeit Goods in Cambria County, PA

1 killed, 1 injured in drive-by shooting at Exxon station in Houston, TX

Batesburg-Leesville, SC Police investigating Tidwell Jewelers burglary

Jackson, TN Police search for man suspected of Jewelry store theft

Kay Jewelers in Kernersville, NC the victim of an Armed Robbery

Jared "The Galleria of Jewelry" in the International Drive Value Center, Orlando, Florida hit with a $9,600 Diamond Switch

Australia: 2.02 caret Diamond worth at least $20,000 stolen from Adelaide store, Police release suspect's image

Topeka, KS Man Arrested In Hoyt Burglary, Suspected Of Identity Theft

Milwaukee man accused of defrauding Whitewater lumber company out of $24,500

TV Reporter discovers Safe stolen during Furniture Fair burglary


Robberies and Burglaries
• Casino Pawn - Centennial, Co - Armed Robbery
• Circle Drug - Waco, TX - Burglary
• Computer Advantage - Newman, GA - Burglary
• Express Market - Nashville, TN - Armed Robbery/ clerk shot/suspect killed
• Grocery Outlet - Auburn, WA - Burglary
• Hot Spot - Asheville, NC - Robbery
• Moto Mart - St Louis, MO - Robbery
• Pump and Pantry - Hastings, NE Armed Robbery
• QuickChek - Rahway, NJ - Armed Robbery
• Sam's Mini Mart - Burlington, NC - Armed Robbery
• Subway - Midfield, AL - Robbery / 2x in 6 months
• The Toy Box - Amherst, MA - Burglary
• 7-Eleven - Lubbock, TX - Armed Robbery
• 7-Eleven - Orlando, FL- Armed Robbery
• 99 Cent Store - Atascadero, CA - Robbery


Featured Job Listings
Sponsored by NuTech National
Feature Your Job Here For 30 Days -
70% Aren't On the Boards
VP of Security
Comcast
Philadelphia, PA
Comcast
Senior Dir Safety/Food Safety/Hazmat
Sears
Hoffman Estates, IL
Sears Holdings Corp
NEW TODAY AP Field Dir - Nationwide
Downing & Downing
United States
Downing & Downing
Director of LP
A'gaci
San Antonio, TX
A'gaci
Director of LP
Lane Bryant
Columbus, OH
LinkedIn
Director of LP
PacSun
Anaheim, CA
PacSun
LP Director
Don Roberto Jewelers
San Clemente, CA
Don Roberto Jewelers
Director, LP Operations
Dick's Sporting Goods
Pittsburgh, PA
Dick's Sporting Goods
Director of AP, Corporate
Dollar General
Nashville, TN
Dollar General
VP Supply Chain, LP & Safety
Ross Stores
Ft. Mill, SC
Ross Stores
Director of Safety
Academy Sports & Outdoors

Houston, TX

Academy Sports & Outdoors


Dir, Pharmacy LP
Rite Aid
Camp Hill, PA
Rite Aid
LP Corporate Sr Mgr
JC Penney
Dallas, TX
JC Penney
LP Manager
Dunkin' Brands
Chicago, IL
Dunkin' Brands
ORC Investigator
Kroger
Cincinnati, OH
Kroger
Sr Retail AP Specialist
REI
Bloomington, MN
REI
Supervisor, LP
Ascena Retail Group, Inc
Pataskala, OH
Ascena Retail Group, Inc
Implementation Expert/Project Mgr
LP Software
Worth, IL
LP Software
Sales Representative
NuTech National
Maitland, FL
NuTech National

Limited Time Only - Post Your Multi-Unit LP jobs for FREE - Learn More Here

Daily Job Alerts


Appearing One Day Only
View our Internet Jobs Archives here
Area LP Manager
Bed Bath & Beyond
Detroit, MI
Bed Bath & Beyond
Area LP Manager
Bed Bath & Beyond
New York, NY
Bed Bath & Beyond
Area LP Manager
Bed Bath & Beyond
Atlanta, GA
Bed Bath & Beyond
District LP Manager
H&M
Orlando, FL
H&M
District LP Manager
H&M
Washington, DC
H&M
District LP Manager
H&M
Dallas, TX
H&M
District LP Manager
H&M
Louisville, KY
H&M
District LP Manager
H&M
Chicago, IL
H&M
Dept Mgr LP & Safety
Lowe's
Greenland, NH
Lowe's
Dept Mgr LP & Safety
Lowe's
Georgetown, KY
Lowe's
LP Manager Hrly
Kmart
Salem, VA
Sears Holdings Corp
LP Manager
Kmart
Philadelphia, PA
Sears Holdings Corp
AP Team Leader
Target
Joplin, MO
Target
AP Team Leader
Target
Greenwood, IN
Target
AP Team Leader
Target
Edwardsville, IL
Target
ETL Assets Protection
Target
Trumbull, CT
Target
AP Manager in Training
Walmart
Martinsville, VA
Wal-Mart
AP Manager in Training
Walmart
Easton, PA
Wal-Mart
AP Manager in Training
Walmart
West Orange, TX
Wal-Mart
Area Mgr AP
All facilities
Gas City, IN
Wal-Mart
AP/LP Mgr
Macy's
Wenatchee, WA
Macy's
AP Manager
VF Corporation
Reading, PA
VF Corporation



Home of the Industry's Original
On the Move

Steven Sherod, CFI was promoted to Director of Loss Prevention - Stores for Tractor Supply Company.

Post Your New Job or Promotion!
See all the Industry Movement

Your Career
Sponsor this section of the Daily
Be a Leader Who Can Admit Mistakes
Building an engaged workforce requires leaders to do one thing: connect with your employees. Not only does this mean making sure their questions are answered but it also means admitting when you're wrong. If you can admit to your mistakes, you will truly reap an engaged workspace. Earn their trust

7 Phrases that Will Undermine Your Leadership Communication is at the center of all we do both in our professional and personal lives. Paying attention to your word choices could make all the difference in how you build your reputation and your influence as a leader. Here are some phrases you want to avoid using. Don't "try", just "do"

4 Surprisingly Valuable Leadership Lessons You Can Learn from Transformers How can a cartoon make make you a better leader? Surprisingly, these shape-shifting robots can share a lot of wisdom in regards to leadership skills and how to build camaraderie in any team. Here are four of them. Too many bosses

6 Time-Tested Productivity Hacks for Leaders What do you do when you're pressed for time and you still have so many things to accomplish? Do you try to multi-task? Do you try and rush to get everything done? Here are some productivity tips that even the busiest leaders can use to get the most out their time. Support your team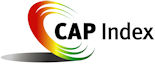 Tip of the Day
Sponsored by Vector Security
Transitioning to a new position, a new job, a new market is a great opportunity to reinvent yourself and your brand so to speak. It gives you the perfect chance to look at yourself and say how can I improve and be truly what I want to be. It erases your blackboard and allows you the chance to write something new, something you've always wanted to be. A move, often times referred to as a geographical cure, can be just the medicine to help start a new you.
Just a Thought,
Gus





Upcoming Events
---
Recruiting?
Get your job e-mailed to everyone... everyday
Post on our Featured Jobs Board!
Reach your target audience in 2015 every day!
Request our 2015 Media Kit
update account / change e-mail
unsubscribe FEEDBACK
www.downing-downing.com

Advertise With The D&D Daily




36615 Vine Street, Suite 103
Willoughby, OH 44094
440.942.0671
copyright 2009-2019
all rights reserved globally