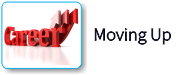 ---
Brad King promoted to Vice President of Loss Prevention for RTW Retailwinds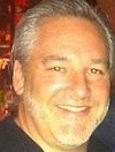 Brad has been in the loss prevention industry for decades. Prior to being named VP of LP for

RTW Retailwinds, Inc. (formerly known as New York & Company, Inc.)

, he served as Sr. Director of Loss Prevention for New York & Company for three and a half years. Before that, he spent more than six years as Vice President of Loss Prevention for BCBGMAXAZRIAGROUP. Earlier in his career, he served as Corporate Director of Loss Prevention for bebe and held other LP positions with Hollywood Video, Bloomingdale's, Filene's and TJ Maxx. Congratulations, Brad!

See All the Executives 'Moving Up' Here

Submit Your New Corporate Hires/Promotions or New Position



---
2019 GLPS - Group LP Selfies
Your Team - Your Pride - Our Industry
Building Industry Pride - One Team Selfie at a Time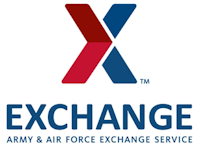 The Exchange Fort Benning LP Team

Princesses, Villains & Super
Heroes Everyday!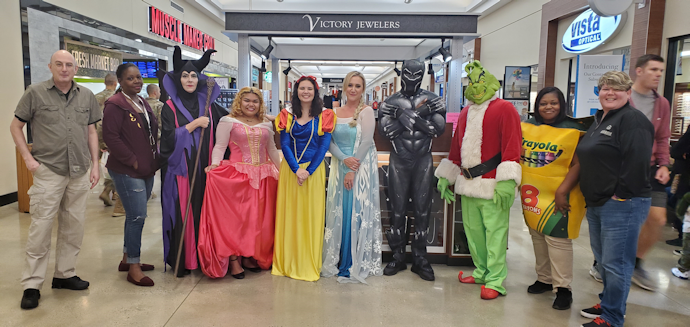 Pictured: LPM Traci Tucker (far right), ESSA Rick Lombardo (far left), ESSA Pateicia Maynor (next to Lombardo)
Thanks to Traci Tucker, LPM at The Exchange, for submitting this GLPS.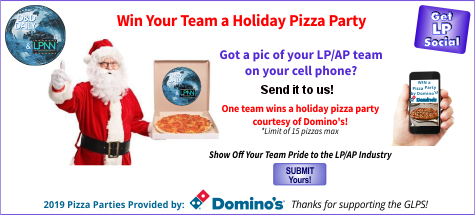 ---

Alarm.com Acquires OpenEye to Expand Commercial Solutions

Video Surveillance-as-a-Service Offering Creates Growth Opportunities in Enterprise Market for Service Providers

Alarm.com (Nasdaq: ALRM) today announced a majority-stake acquisition of OpenEye, a leading provider of cloud-managed video surveillance solutions for the commercial market. OpenEye is optimized for enterprise-level commercial customers requiring expansive video recording capabilities, in addition to remote viewing, administration and diagnostic reporting. Combined with the Alarm.com for Business offering, service providers partnered with Alarm.com now have a best-in-class solution to accommodate commercial accounts of any size.

Read more in today's Press Release column below.

---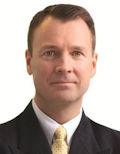 ADT Executive Don Young Becomes TMA's 35th President
The Monitoring Association (TMA) is pleased to announce Don Young, CIO and EVP of Operations of ADT, as the new President who officially began his two-year term on Thurs., Oct. 17, 2019 at the conclusion of TMA's 2019 Annual Meeting, Young recently served a two-year term as Vice President on the Executive Committee leading up to his presidency. He succeeds Ivan Spector, Sentinel Alarm, Montreal, QC. Spector who will serve an additional two-year term as Immediate Past President on the TMA Executive Committee.

"It is a distinct honor to serve as TMA's president," stated Young, "In some ways, I feel as though I've been preparing for this role for 30 years. As our industry faces new and rapidly emerging technologies, it is more important than ever to leverage the

collective knowledge, expertise, and strength of TMA and its member companies to convey the importance of professional monitoring to consumers and first responders. It is also vital that we take an active leadership role in the development of new industry standards to provide a framework by which our businesses can most effectively protect life, property, and data for our customers." tma.us

Cincinnati Implements Automated Secure Alarm Protocol (ASAP) for Faster, More Accurate Emergency Alarm Response
The City of Cincinnati is the latest agency to implement Automated Secure Alarm Protocol (ASAP), technology that automates communication between alarm monitoring central stations and Public Safety Answering Points (PSAPs) / 911 centers, resulting in faster, more accurate emergency response for users of monitored alarms. The implementation aligns the city with the rest of Hamilton County, which went live with ASAP in July.



ASAP was developed in partnership between The Monitoring Association (TMA) and the Association of Public Safety Communications Officials (APCO), with Vector Security President and CEO Pam Petrow co-chairing the committee. Vector Security was the first alarm company to debut ASAP in Richmond, VA in 2012. Vector Security assisted with implementation in Cincinnati by helping to conduct extensive testing prior to the system going live. vectorsecurity.com

---

Power blackouts likely again for hundreds of thousands of Californians this week
Still reeling from criticism for shutting off power to up to 2 million people this month to prevent fires, PG&E says it could have to do it again.

Pacific Gas & Electric Corp., or PG&E, said at a hastily arranged late afternoon news conference that it was calling, emailing and texting more than 200,000 customers in 15 Northern California counties to alert them that their power could be shut off for as long as 48 hours, starting Wednesday.

A power "customer" can be a single residence or a large business; the standard conversion utilities use assesses 2½ people per customer, meaning as many as a half-million people could be affected Wednesday. Most of the impact will be felt in the Sierra Foothills and the northern part of the San Francisco Bay area, the utility said.

PG&E said high winds and dry conditions would lead to a critical risk of wildfires sparked by faulty electric lines. Those same conditions plunged as many as 2 million people into darkness two weeks ago in rolling blackouts, which PG&E called a public safety power shutoff. nbcnews.com

Read PG&E's full statement here, with a list California counties that could be impacted Wednesday.
Coping With Chaos: For California Businesses, Blackouts Are Becoming the Norm
Lost wages, money spent on generators, hot spots, and porta-potties.
Is this the future of doing business in the state?

When PG&E shut off power earlier this month in a rolling blackout that reached an estimated 600,000 customers throughout Northern California, homes darkened and electronics (including medical devices) and even some cell service were silenced. Streets in areas like Santa Rosa were eerily empty, which was not unexpected given that streetlights and traffic lights weren't working. Supermarkets experienced runs on milk, meat, produce, and other items; what perishables they couldn't sell started to rot. Just like PG&E's reputation.

For California businesses, the shutdown, which PG&E described as a public safety measure to avoid more catastrophic wild fires like 2018's Camp Fire, also meant closures, unexpected costs, and income loss. While most of the businesses that Inc. contacted are committed to California - in the case of wineries in particular, their roots in this region are quite literally deep, and abiding - many find themselves wondering how they can continue here if seasonal power shutoffs become the new normal. inc.com

Posted in the Daily 10-10-19:
California's Back in the Stone Age
Red Flag Warning: No Power - No POS - No Customers
Power Outage in California Affects Millions as PG&E Tries to Avoid Wildfire

Posted in the Daily 10-14-19:
"'I'm Out': PG&E Blackouts Stagger Californians"
Food Spoilage, Curfews Impacting Grocery Stores - Malls - All of Retail

---

Many States and Municipalities Now "Ban the Box"
Over the last several years, the "ban the box" movement has gained an impressive amount of momentum and support from lawmakers and activists across the nation. With an aim to provide job applicants a chance to obtain employment without the stigma of a conviction or arrest, "ban the box" laws require employers to consider an applicant's qualifications before inquiring into or considering their criminal record. While employers may still consider an applicant's criminal record, they generally must wait until after the applicant's initial interview or until they extend a conditional job offer, depending on the laws of the particular jurisdiction.

At this time, 35 states and over 150 municipalities have "banned the box" for public employers, while 32 municipalities have extended their policies to government contractors. Perhaps most notably, the following 13 states have "banned the box" for private employers:
California
Colorado
Connecticut
Hawaii
Illinois


Massachusetts
Minnesota
New Jersey
New Mexico
Oregon


Rhode Island
Vermont
Washington

18 municipalities have followed suit. jdsupra.com
JPMorgan Chase Hired 2,100 People With Criminal Records In 2018 (And Will Hire More)
JPMorgan Chase announced an expansion of its efforts to hire people with criminal backgrounds Monday, continuing the trend of big companies "banning the box" and giving people second chances.

JPMorgan Chase hired 2,100 people with criminal records in 2018, which equals about 10% of their total hires last year. The bank knows those people have records, because they conduct background checks on applicants after a job offer has been made. Applicants with criminal records are being considered for entry-level jobs like account servicing and transaction processing, according to the bank's press release.

Koch Industries, Starbucks, McDonald's, Target and Home Depot are among other corporations that have increased hiring efforts of the formerly incarcerated since at least 2013. forbes.com

Spokeo Wipes Class Cert. In Walmart Background Check Row
A California federal judge has decertified a class of roughly 6.5 million Walmart job applicants challenging the retail giant's background check procedures and remanded the dispute to state court, finding that the named plaintiffs had failed to allege an injury sufficient to meet the Spokeo standing bar.

U.S. District Judge David O. Carter, who in January certified a class of millions of Walmart job applicants accusing the company of violating the Fair Credit Reporting Act and California's Investigative Consumer Reporting Agency Act by providing them with deficient background check disclosure forms between June 2012 and March 2019, walked back his decision Friday in an order granting the retailer's motion to decertify the class. law360.com

---

2019's States Most Vulnerable to Identity Theft & Fraud
10,818 breaches accounting for 1.6+ billion records compromised from 2005 to 2019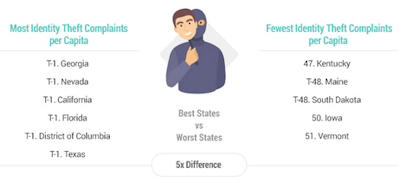 A recent study by WalletHub compared the 50 states and the District of Columbia across 15 key metrics. The data set ranges from identity-theft complaints per capita to average loss amount due to fraud.

Georgia, Nevada, California, Florida, Texas and the District of Columbia tied for first in most identity theft complaints per capita. Vermont had the fewest identity theft complaints per capita, followed by Iowa. South Dakota and Maine tied for 48th in fewest complaints, followed by Kentucky.

Minnesota, Illinois, Connecticut, South Dakota, Rhode Island and California tied for the highest average losses due to online identity theft. North Dakota, Kentucky, Wyoming, Delaware and New Mexico were the five states with the lowest average loss amount due to online identity theft. wallethub.com

Eddie Bauer Beats Broad Allegations of Fake Discounts at Outlets
An Eddie Bauer LLC customer didn't offer enough evidence to proceed with claims in a proposed class suit alleging a widespread practice of tricking outlet customers with fake sales and bogus comparison prices, the Southern District of California said. Jackie Fisher alleges he bought a Radiator Fleece ¼-zip and a Thermal ¼-zip advertised at 50% off because he thought he was getting a good deal on authentic Eddie Bauer merchandise. Fisher may pursue claims on behalf of Californians who bought those two items, but he failed to support his broader allegation of a fraudulent pricing scheme. bloomberglaw.com

Q&A: RILA's incoming president talks trade, antitrust and 2020 priorities


After serving as president of the Retail Industry Leaders Association since 2002, President Sandy Kennedy plans to retire at the end of this year. Taking her place as president is Brian Dodge, who has been with the organization for 12 years and currently serves as RILA's chief operating officer. Dodge, who begins in the role Jan. 1, joined RILA as vice president for communications at a time when the organization was building out a more robust communications and government affairs operation.

He takes over the organization — which represents some of the largest retailers and brands in the world, including Walmart, Target, Nike and The Home Depot, among others — at a critical juncture both for retail and the policy environment around it. retaildive.com

Wendy's enters fast food breakfast fray
Fast food restaurants breakfast visits have increased 7.7 percent over the last five years and purchases are up 31 percent, according to NPD Group. That has led chains including Shake Shack and Wendy's to add breakfast items to their menus in an attempt to capture share from established players like Burger King, Dunkin' Brands and McDonald's. wsj.com

Running List of Stores Closed on Thanksgiving 2019

Survey: Consumers more excited about Cyber Monday than Black Friday

7 things store managers should do now to be ready for Christmas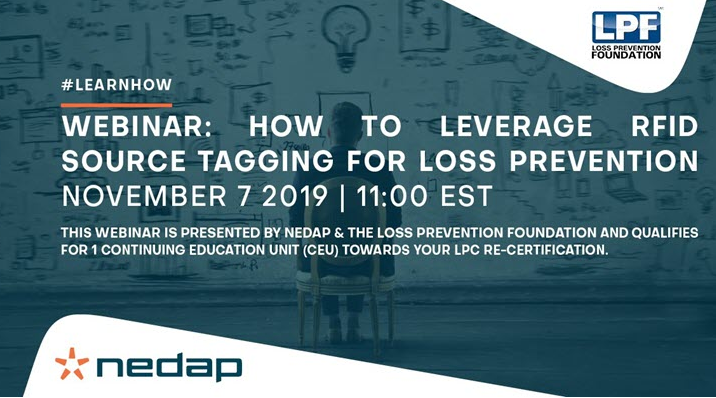 ---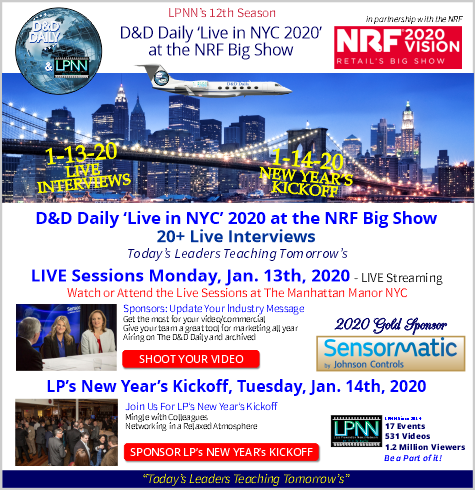 ---

Alarm.com Acquires OpenEye to Expand Commercial Solutions
Video Surveillance-as-a-Service Offering Creates Growth Opportunities in Enterprise Market for Service Providers

TYSONS, Va. - Alarm.com (Nasdaq: ALRM) today announced a majority-stake acquisition of OpenEye, a leading provider of cloud-managed video surveillance solutions for the commercial market. OpenEye is optimized for enterprise-level commercial customers requiring expansive video recording capabilities, in addition to remote viewing, administration and diagnostic reporting. Combined with the Alarm.com for Business offering, service providers partnered with Alarm.com now have a best-in-class solution to accommodate commercial accounts of any size.

OpenEye's intelligent cloud architecture efficiently distributes video and event data to maximize control for both onsite command center operators and remote administrators. The unique hybrid solution delivers the high-resolution long-term storage, low bandwidth consumption, and centralized cloud management that enterprise users demand. OpenEye is currently utilized at over 14,000 business locations in the U.S. and Canada.

"OpenEye has consistently demonstrated that they are the unequivocal leader in the video-surveillance-as-a-service space and we are excited to help the team continue growing their business," said Steve Trundle, president and CEO of Alarm.com. "OpenEye has a robust customer and partner list and our top priority is to ensure they all continue to experience great service. The addition of OpenEye will enhance the offerings available to Alarm.com partners in the commercial space. With the ongoing transition from traditional on-premise products to VSaaS, we're creating new value for subscribers and additional RMR opportunities for our partners."

OpenEye was founded in 1999 as an innovator in the design and development of cloud-centric software solutions for video management, business intelligence and loss prevention. The combination of OpenEye and Alarm.com expertise will provide a comprehensive, industry-leading suite of interactive cloud-based services spanning video, access control, intrusion and automation for domestic and international commercial enterprises of all sizes. In addition, OpenEye and Alarm.com have well-established reputations for delivering world-class customer service to their networks of service providers and integrators.

With the acquisition, OpenEye will be a subsidiary of Alarm.com. The company will continue operations under the OpenEye brand and be led by the existing management team. OpenEye Web Services will remain an open cloud platform and the company remains committed to expanding its ecosystem of technology partners and integrated devices. Alarm.com intends to further invest in OpenEye's growth and expand its headquarters presence in Liberty Lake, Wash.

Read the full press release here.
---



Drugstore drones: UPS will fly CVS prescriptions to U.S. customers
United Parcel Service Inc's new Flight Forward drone unit will soon start home prescription delivery from CVS Health Corp. The service, which will debut in one or two U.S. cities in the coming weeks, shows how the parcel delivery company plans to expand its upstart drone business beyond hospital campuses.

"Flight Forward will work with new customers in other industries to design additional solutions for a wide array of last-mile and urgent delivery challenges," UPS Chief Strategy and Transformation Officer Scott Price said.

The Atlanta-based company this month won the U.S. government's first approval to operate a drone airline, leapfrogging rivals like Amazon.com Inc and Alphabet Inc's Wing and clearing the way for the expansion of Flight Forward. reuters.com

'Mind Your Own Business Act'
Holds Corporations, Executives Accountable with Steep Fines, Jail Time
U.S. Senator Ron Wyden, D-Ore., introduced sweeping new privacy legislation, the Mind Your Own Business Act, to create strong protections for Americans' private data and to hold accountable the corporate executives responsible for abusing information.

Wyden's bill contains some of the most comprehensive protections for Americans' private data ever introduced, and goes further than Europe's General Data Protection Regulation (GDPR), says the press release. It would give American consumers an easy, one-click way to stop companies from selling or sharing their personal information, give consumers radical transparency into how corporations use and share their data and impose harsh fines and even prison terms for executives at corporations that misuse Americans' data and lie about those practices to the government.

"Mark Zuckerberg won't take Americans' privacy seriously unless he feels personal consequences. A slap on the wrist from the FTC won't do the job, so under my bill he'd face jail time for lying to the government," Wyden said. "I spent the past year listening to experts and strengthening the protections in my bill. It is based on three basic ideas: Consumers must be able to control their own private information, companies must provide vastly more transparency about how they use and share our data, and corporate executives need to be held personally responsible when they lie about protecting our personal information." securitymagazine.com

Why Businesses Shouldn't Sleep On Nev.'s Privacy Law
A new law that allows Nevada residents to opt out of the sale of their data isn't garnering as much attention as California's broader looming privacy rules, but attorneys say the risk of regulatory enforcement — including for future data sales — should encourage companies to keep the regulation on their radar.

Nevada's Senate Bill 220, which was signed in May and took effect Oct. 1, requires website operators that collect personal information from state residents to provide these consumers with a way to demand that the operator not sell any covered information that it has or will collect about them.

The law doesn't encompass the sweeping data access and transparency requirements contained in California's landmark Consumer Privacy Act, which is set to go live Jan. 1, and contains much narrower definitions of key statutory terms, including "sale" and "operator."

But that doesn't mean compliance with the law — which allows the attorney general to recover up to $5,000 per violation and covers unanticipated future data sales — should be put on the back burner, according to attorneys. law360.com

Majority of U.S. Adults Believe Their Personal Information Has Been Breached
A majority of Americans (44 percent) believe their personally identifiable information (PII) has been stolen as a result of a data breach. A strong majority (63 percent) are concerned that prior breaches could lead to future identity fraud, and a significant number (37 percent) believe they have already been a victim of fraud. securitymagazine.com

Researchers Turn Alexa and Google Home Into Credential Thieves
"Alexa, steal my passwords." It's not a phrase a user is likely to utter, but security researchers in Germany have shown that it's possible for malicious apps — Alexa "skills" and Google Home "actions" — to launch phishing attacks on users, forward the compromised credentials to criminals, and do it all in apps approved for use by the voice-assistant giants. darkreading.com

---
Are You In? Become an NRF Cybersecurity Program Sponsor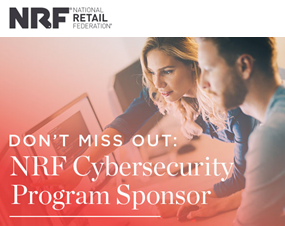 NRF is looking to collaborate with strategic partners to develop research, events and year-round products and services for cybersecurity professionals in retail.

By becoming a partner, you'll be able to lead a cybersecurity webinar, receive two full conference passes to NRF 2020 Vision: Retail's Big Show, become a member of the NRF Cybersecurity Advisory Group and so much more.

Click here to learn more.

Interested in becoming a partner? Contact Tami Sakell at sakellt@nrf.com or (202) 661-3044
---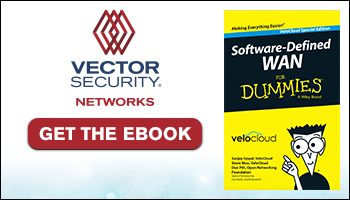 ---

What is the "Internet of Things" (IoT)?
When we think of the Internet, we usually think websites and how we connect to them via browsers on our computers. An easy way to think of IoT is that it consists of any device that turns on and can be connected to the internet. This can include everything from cellphones, headphones, lights, wearable devices like the Apple Watch, Fitbit and almost anything else you can think of. IoT exists in both the commercial and consumer space. It is estimated by 2020 there will be 26 billion IoT devices out in the wild.

---



---

Report: Amazon has an expired foods problem
More people than ever are turning to Amazon's website to buy packaged foods, but a new report from CNBC finds that customer complaints about receiving food items that are already expired are rife. CNBC cites consumer reviews of food products that say the customer received food that had been expired by up to a year.

One customer reported receiving Hostess brownies that had an expiration date on the box that was a year old. Another reported receiving coffee creamers that were already curdled inside due to their expiration already passing. Another ordered salsa in December 2018, but when they received it the package said it expired in August 2018. One customer says they even received their Fiji bottled water order only to find the bottles had been opened and replaced with tap water.

The problem does not appear to be with Amazon itself selling expired food items. Rather, the company is failing at policing its third-party sellers from selling food items past or near their expiration dates. Matter of fact, an analysis of Amazon's 100 best-selling food items "found that at least 40% of sellers had more than five customer complaints about expired goods," reports CNBC.

Amazon told CNBC that third-party sellers are required to provide the company with expiration dates for food items and promise not to sell items that have fewer than 90 days remaining on their expiration date from the time they ship. However, it appears such guarantees from third-party sellers are hard to enforce, despite Amazon's efforts to do so. For Amazon's part, the company uses both human and AI overseers to detect food item violations. fastcompany.com

Retail loyalty programs prime target for online fraud
Retail loyalty programs, omnichannel shopping methods and customer identity manipulation have each experienced growth as a method for fraud attacks, increasing 89%, 23% and 30% respectively.

Building on previous research into retailer fraud, the Forter report offers some insight into which parts of retailers' operations are especially vulnerable to fraud, chief among them being loyalty programs. According to the report, consumers' growing expectations have resulted in retailers placing fewer security measures, which have turned loyalty points into digital currency for cybercriminals.

While retailers may be focused on capitalizing on their omnichannel strategy, previous research has also pointed to the holiday season as prime time for fraud. According to the report, retailers that offer in-store returns are likely to see that policy abused. Thanks to easy pickup options, fraudsters often take the shoppers' personal information, order products to the store and pick them up as that shopper. Overall, returns abuse costs retailers in the United States more than $17 billion annually, according to a statistic cited in the report. retaildive.com

Best Buy joins Amazon, Walmart in offering next-day delivery

What Apple Pay At Five Says About The Future Of Mobile POS Payments
---

---

Northern California Organized Retail Crime Association Hosts 6th Annual Symposium with Over 300 Attendees
The Northern California Organized Retail Crime Association (NCORCA) just hosted their 6th annual symposium in Roseville, Ca under the Leadership of Al Moody with the Roseville Police Department. With over 300 attendees, the symposium included presentations from the Sacramento District Attorney, Placer County District Attorney's Office, CrimeDex, 99 Cents Only Stores, Seagate Technologies, Victra, Walmart & The Sacramento Sheriff's Department. Lee Frasier with Walmart was recognized as LP Leader of the Year and Roseville Police Department was recognized as Partner of the Year.

NCORCA boasts more than 1k members and still offers a FREE symposium annually thanks in great part to sponsors such as Roseville Police Department, Raley's and WinCo Foods. Additionally we could not keep this event free without support from our retail and vendor partners; Protos Security, InstaKey, ADT Protection 1, Advanced Wireless, Vitek, Michaels, The Home Depot, Walmart, Target, Lowe's and Ulta.

Thanks to Connie Ribble, Regional Asset Protection Manager at 99 Cents Only Stores, for submitting this recap.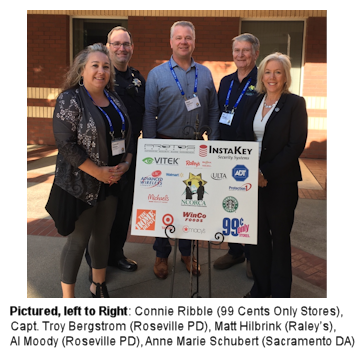 ---
Cheyenne, WY: Police Searching for Women in $18,000 Multi-State Theft Scheme
Cheyenne police are searching for three women who they say made $18,000 worth of fraudulent returns at JCPenney stores around the country this summer. Officer Kevin Malatesta says the trio, who have been identified as 23-year-old Kyrisha Strickland, 35-year-old Latonya Strickland and 37-year-old Starlisha Strickland, hit the JCPenney in the Frontier Mall on Aug. 6. "(They) came into the store and brought merchandise with them that they had apparently picked up from another place, maybe a thrift store or something like that," said Malatesta. They had attached fraudulent labels to that merchandise as well as made up fraudulent receipts and were able to return those items for cash and gift cards," Malatesta added. The three, who are believed to be sisters, are also suspected of making fraudulent returns at JCPenney stores in Montana, Colorado, Nebraska, Missouri, Kentucky, South Carolina, North Carolina, Mississippi, Louisiana and Texas. "It sounds like they took a cross-country trip and did this," said Malatesta. "Warrants have been issued for their arrest here in Laramie County, but there are other agencies that may be looking for them as well." kgab.com

Ventura, CA: Man allegedly stole $7K worth of merchandise from Kohl's
An Oxnard man who allegedly stole more than $7,000 worth of merchandise during multiple trips to the Ventura Kohl's store was recently arrested, authorities said. An investigation started last month when the department store chain's loss prevention officers started monitoring security footage, the Ventura Police Department reported Monday. Video from Sept. 7 and Sept. 26 reportedly showed a man take a "large amount of property" from the store and flee in a vehicle, according to the police account. Store officers reported the incidents to police. Ventura police detectives with the street crimes unit identified the suspect as Enrique Campos Lopez, 36. Lopez allegedly returned to the Kohl's on Oct. 3, took more property and fled before the store's loss prevention team could detain him, authorities said. On Oct. 11, Ventura police detectives began to actively search for Lopez after getting an arrest warrant. On Monday, Lopez pleaded not guilty to all three counts in Ventura County Superior Court, records show. He remained in jail Monday night with bail set at $10,000. vcstar.com

Lancaster County, NE: 3 women arrested with thousands worth of stolen merchandise


A Lancaster County Sheriff's deputy stopped the women around 5:30 p.m. Saturday near 112th Street and Highway 6 for speeding. A search of the car turned up $6,888 worth of stolen merchandise, according to LSO. Officials said the merchandise had been taken from Walgreens, TJ Maxx, Forever 21, Dollar Tree, Victoria's Secret, and some items still had price tags on them. klkntv.com

UK: Melbourne, AU: 57 of Melbourne's 'most violent' young people arrested; 'Operation Liege"
Dozens of Melbourne's most rampant and violent young offenders have been arrested in a sweeping operation across the city. Police conducted a three-day string, executing warrants in a number of suburbs. In total, 57 people were arrested as part of the crack down on youth offending across the state. Detectives have so far charged 34 offenders aged between 13 and 19-years-old with more than 150 offences, and said the majority of those arrested are aged between 15 and 21-years-old. Police said those targeted are alleged to have committed offences which caused "significant harm to victims" and have "substantial impact on the broader community's feelings of safety." "These crimes include carjackings, aggravated burglaries, armed robbery and serious street robberies – all horrendous crimes which leave a long-lasting impact on victims," North West Metro Region Commander Tim Hansen said. 9news.com.au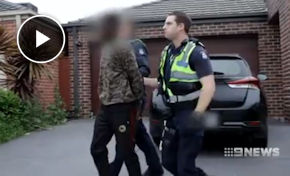 UK: London: London gang jailed for 'highly sophisticated' raid on Apple store
Members of a London gang have been jailed after a 'highly sophisticated raid' on the Apple store in Bath. Four people were sentenced, all were charged with stealing Apple pens and headphones to the value of $2,700. All indicated pleas of guilty to the charges. All were given a 20 week prison sentence. somersetlive.co.uk

Owasso, OK: Woman jailed for stealing over $1,000 in items from Kohl's, fleeing officers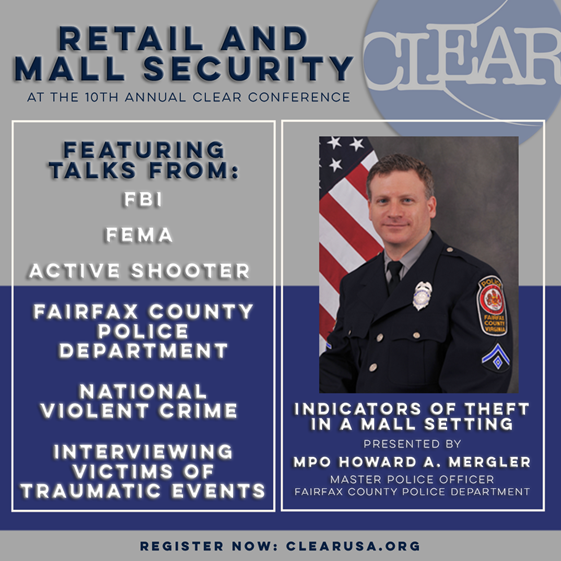 Robberies, Incidents & Thefts
Michigan orchards targeted by 'well-organized' thieves: 'This is a major league operation'
A string of recent colossal crop thefts has left farmers scratching their heads. Two large-scale apple orchard burglaries and a pumpkin patch heist have occurred in Michigan and on a farm in northern Indiana in less than a month. An estimated 7,000 pounds of apples were stolen from Spicer Orchards in Fenton, 1,000 pumpkins from McCallum's Orchard in Jeddo and a reported 50,000 apples taken from Williams Orchard in LaPorte County, Indiana — one mile south of the Michigan border.

"You have to wonder if these incidents are related," said Shannon Rowe, one of the victims who had the fruits of her labor stripped from her family farm. "It seems like a concerted effort by people who are trained to do this." Rowe estimates the 7,000 pounds of apples are worth at least $15,000. She thinks "it took at least 10 trained men" and three to four trucks to filch the fruit. The operation was conducted in the middle of the night, she says, and the thieves likely used light from a nearby airport to guide themselves. In the same week of the Spicer Orchards larceny, McCallum's Orchard in Jeddo, about 15 miles north of Port Huron, suffered the loss of 1,000 pumpkins ($7,500) to suspected burglars on Oct. 7.

Spicer Orchards is beefing up security with cameras and alarms in an effort to ward off future thieves. McCallum's Orchard is "forced" to take similar measures, which Peltier said "unfortunate." Peltier, a disabled veteran, said the Disabled Veterans of America is helping him install cameras and other security gadgets. freep.com

JetBlue employee faces 20 years in prison for scamming airline of nearly $1M
A woman pleaded guilty in federal court in Boston on Friday to using her position as an airline gate agent to convert primarily low-cost domestic flights to more expensive international flights at no additional charge for family, friends and acquaintances, according to US Attorney Andrew Lelling. Tiffany Jenkins, 31, pleaded guilty to three counts of wire fraud Lelling said in a statement. She was arrested last November. Lelling's office didn't name the company Jenkins worked for because it doesn't identify victims, according to a spokeswoman. However, the Globe confirmed that Jenkins was an employee of JetBlue. While working as a gate agent, Jenkins had access to the airline's computer reservation database and would change flights for customers at no extra cost using a special code, "referred to as involuntary exchange," according to the statement. "This code enables agents to change flights for customers who miss their flights or experience a death in the family," the statement said. Over the course of 15 months — from July 2016 through September 2017 — Jenkins used the code to execute approximately 505 involuntary ticket exchanges for over 100 different passengers, according to the statement. foxnews.com

Portage, MI: Michigan jewelry store heists linked to 'smash-and-grab' robberies across 12 states
A blood stain left on a smashed jewelry case helped investigators link a 2018 Portage robbery with at least 35 other jewelry heists around the country. By testing the DNA of the blood, FBI agents report they identified one of three men who on Aug. 30, 2018, entered the Portage Helzberg Diamonds, 6108 S. Westnedge Ave., and demanded employees drop to the ground. Investigators believe the 35 robberies span a dozen states and were orchestrated by "Detroit-based robbery crews," according to a complaint filed Oct. 16 in U.S. District Court - Western District of Michigan. Other jewelry store robberies linked to the Detroit-area suspects included additional incidents in Michigan, Indiana, Ohio, Illinois, North Carolina, South Carolina, Pennsylvania, Georgia, Tennessee, Arkansas, Missouri and Louisiana. Manley was arrested on October 17th and could face up to 20 years in prison if convicted of the crimes. mlive.com

Albany, GA: Gas Station 'smash and grab' burglary suspect in custody

Sulphur Springs, TX: 4 Arrested: Police anticipate clearing more than a dozen crimes reported over the last 6 weeks

---
Sentencing


● C-Store – Bedford County, VA - Burglary
● C-Store – Moline, IL – Armed Robbery
● CVS – La Jolla, CA - Burglary
● Check Cashing – Las Vegas, NV – Armed Robbery
● Clothing – Coachella, CA – Armed Robbery
● Dunkin Donuts – Medford, NY – Robbery
● Family Dollar – Harris County, TX – Armed Robbery/ Assault
● Furniture – Huntsville, AL – Burglary
● Grocery – Overland, KS – Burglary
● Gun – Holland, MI – Burglary
● Kirkland's – Dover, DE – Burglary
● Kohl's – Bakersfield, CA – Robbery/ Assault
● Marijuana – Farmington, ME – Burglary
● Marijuana – Tulsa, OK – Burglary
● MetroPCS – Huntsville, AL - Burglary
● Pawn Shop – Houston, TX – Armed Robbery
● Restaurant – Davenport, IA – Burglary
● Restaurant – Seattle, WA – Armed Robbery
● Thrift – Victor, CA – Burglary
● Verizon – San Diego, CA – Armed Robbery
● Walgreens – Baton Rouge, LA – Armed Robbery
● 7-Eleven – Brockton, MA – Robbery

Daily Totals:
• 11 robberies
• 11 burglaries
• 0 shootings
• 0 killed




---

None to report.

Submit Your New Hires/Promotions
or New Position
See all the Industry Movement
---





Feature Your Job Here For 30 Days -
70% Aren't On The Boards
Post your job listing
---
Featured Job Spotlights

NEW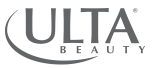 Sacramento, CA
The Area Loss Prevention Manager (ALPM) drives shrink improvement and asset protection programs for two (2) to four (4) Districts which contain approximately 25-65 Ulta Beauty Stores. The Area Loss Prevention Manager is responsible to assess store procedures, promote awareness and methods to prevent, protect and control losses...
NEW


Regional Asset Protection Manager (North East)
Boston, MA
The successful candidate will be responsible for the management of the Asset Protection function in their assigned area. Guide the implementation and training of Asset Protection programs, enforcement of policies and procedures, auditing, investigations and directing of shrink reduction efforts...

Charlotte, NC
Our Area Loss Prevention Managers ensure safe and secure stores through the objective identification of loss and risk opportunities. Our Area Loss Prevention Managers plan and prioritize to provide an optimal customer experience to their portfolio of stores. They thrive on supporting and building high performance teams that execute with excellence...

Seattle, Portland or Salt Lake City
Our Area Loss Prevention Managers ensure safe and secure stores through the objective identification of loss and risk opportunities. Our Area Loss Prevention Managers plan and prioritize to provide an optimal customer experience to their portfolio of stores. They thrive on supporting and building high performance teams that execute with excellence...

Calabasas, CA
Our Area Loss Prevention Managers ensure safe and secure stores through the objective identification of loss and risk opportunities. Our Area Loss Prevention Managers plan and prioritize to provide an optimal customer experience to their portfolio of stores. They thrive on supporting and building high performance teams that execute with excellence...

Tucscon, AZ
The Loss Prevention Specialist will oversee the Burglar/Fire Alarm and overall Physical Security function for stores including CCTV for all new stores, renovations, acquisitions, closing, existing stores and warehouses. In addition, this position supports the security/property control component for the Corporate Headquarters main campus...

Jacksonville, FL
Responsible for managing asset protection programs designed to minimize shrink, associate and customer liability accidents, bad check and cash loss, and safety incidents for stores within assigned region. This position will develop the framework for the groups' response to critical incidents, investigative needs, safety concerns and regulatory agency visits...



Region Asset Protection Manager
Charleston, SC
Responsible for managing asset protection programs designed to minimize shrink, associate and customer liability accidents, bad check and cash loss, and safety incidents for stores within assigned region. This position will develop the framework for the groups' response to critical incidents, investigative needs, safety concerns and regulatory agency visits...

New York, NY
The role of the Brand Protection Specialist is to deter shrinkage, and to assist in educating the store teams regarding the prevention / deterrence of both internal and external theft and fraud, while serving as an Ambassador to the brand and the department...
Wawa, PA
The Manager of Loss Prevention and Security serves as the subject matter expert in the area of Loss Prevention and Physical Security for the Company with focus on developing and driving solutions that will create an optimum associate and customer experience in a safe and secure environment...

Featured Jobs
---
JOB TITLE
COMPANY
CITY/STATE
DATE ADDED

Vice President
VP Risk Management
Delaware North
Buffalo, NY
Oct. 1
VP Risk Management

Simon Property Group

Indianapolis, IN

Feb. 25

Senior Director
Sr. Dir. Loss Prevention & Business Continuity
United Natural Foods
Eden Prairie
Oct. 3

Director

Al J Schneider Company

Louisville, KY

Sept. 12

Dir. Internal Audit
Cracker Barrel
Lebanon, TN
Aug. 27
Associate Dir. Security & LP
GOAT
Los Angeles, CA
June 18
Dir. Global Security and Loss Prevention
Grainger
Lake Forest, IL
Oct. 1
Dir. of Information Security

Landry's Inc.

Houston, TX
Sept. 30
Dir. Loss Prevention
Lovesac
Stamford, CT
Aug. 12
Dir. Internal Audit
Michaels
Irving, TX
July 12
Dir. of Loss Prevention Operations
Nike
Beaverton, OR
Oct. 16
Dir. Loss Prevention
Petco
San Diego, CA
Aug. 22
Dir. Security/Risk
Southern Glazers Wine & Spirits
Las Vegas, NV
Sept. 25
Dir. Risk Safety
Super Valu
Providence, RI
Sept. 24
Dir. Loss Prevention
Uniqlo
New York, NY
Aug. 12
Dir. Enterprise Security
US Cellular
Chicago, IL
June 13

Corporate/Senior Manager
Sr. LP Program Manager, Amazon Books & Amazon Go
Amazon
Seattle, WA
Aug. 22
Mgr. Asset Protection Sr.
Save-A-Lot
St. Ann, MO
Oct. 21

VF Corporation

Denver, CO
June 18

Sr. Manager Security Operations

The Walt Disney Company
Burbank, CA
Oct. 14



---


---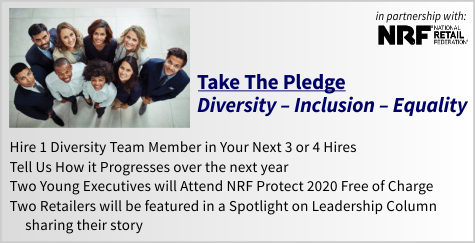 ---

Interacting in large networking groups can be very challenging even for the most seasoned of executives. The speed, the number of people, and the amount of information shared can be overwhelming. However, the one basic principal you can rely on is keep it simple, one person at a time and focus on that person both mentally and visually. Slow it down in your head and make sure you communicate clearly and sincerely regardless of the background you have with anyone or any group. Because at the end of the day you're all part of the same industry, the same community, and everyone has the same objective; to help develop and represent the industry as professionals.

Just a Thought,
Gus




(content subject to approval)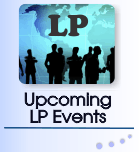 ---
Recruiting?
Get your job e-mailed to everyone... everyday
Post on our Featured Jobs Board!
Not getting the Daily?
Is it ending up in your spam folder?
Please make sure to add d-ddaily@downing-downing.com to your contact list, address book, trusted sender list, and/or company whitelist to ensure you receive our newsletter.
Want to know how? Read Here



36615 Vine Street, Suite 103
Willoughby, OH 44094
440.942.0671
copyright 2009-2019
all rights reserved globally