Auror announces next-gen License Plate Recognition (LPR) technology to prevent crime and violence

Retailers are now poised to prevent 80% of loss and safety incidents with Auror's purpose-built retail LPR solution.

Auror, the leading Retail Crime Intelligence platform, announced today the launch of their next-gen License Plate Recognition (LPR) solution for retailers. Backed by Retail Crime Intelligence, Auror LPR uniquely empowers retailers to safely prevent crime and keep their stores safe.

Leveraging a retailer's existing or chosen camera infrastructure, Auror LPR connects known offenders to vehicles and alerts teams as their vehicle arrives on site. This next-gen solution provides team members with a single-view Retail Crime Intelligence and LPR experience while also empowering stronger collaboration with law enforcement and across functions.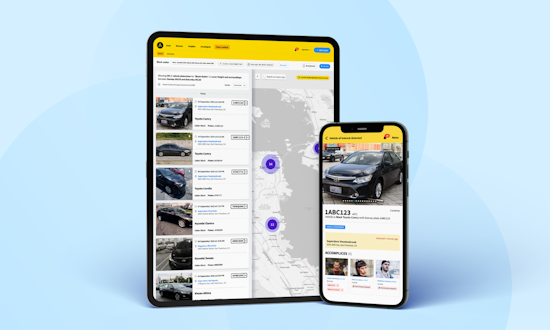 Many AP/LP leaders have turned to Retail Crime Intelligence as their ecosystem's centerpiece for addressing crime and violence. Thanks to consistent, quality intel and structured data, they've been able to connect the dots, build a network for good, and drive safer outcomes. And a key layer of Retail Crime Intelligence is now Auror LPR.

"The biggest challenge facing LP teams today is protecting the lives of customers and team members," said Bobby Haskins, VP of Retail Partnerships at Auror. Haskins continues, "Retailers are increasingly focused on life safety and layering impressions of control beyond the four store walls. Auror LPR is uniquely positioned to help them achieve this."


From detection to actionable intel and safe prevention

Auror LPR empowers retailers to go from detection to actionable intelligence, connecting vehicles to subjects and their associated offenses, including threatening behaviors.

This proactive approach enables the system to alert teams in less than three seconds of the car entering the site, and unlocks detailed intel on the people connected to the vehicle. From there, teams can now create an informed plan on how best to approach subjects, avoid escalation, and ultimately drive safer preventions.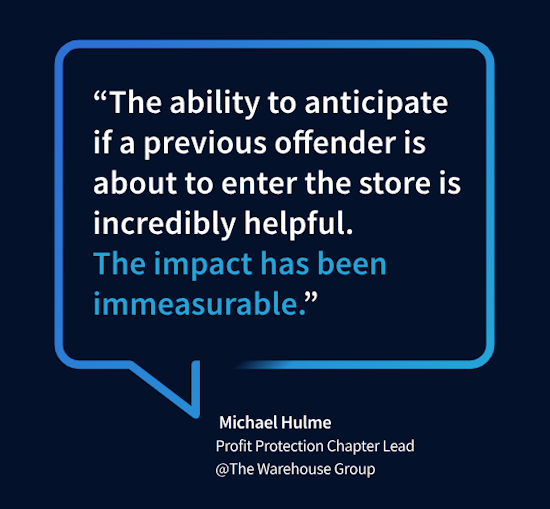 "The ability to anticipate if a previous offender is about to enter the store is incredibly helpful." said Michael Hulme, Profit Protection Chapter Lead at The Warehouse Group. "Our teams feel safer and are less stressed about dealing with potentially dangerous or aggressive people in-store, which means they are able to focus on delivering great customer service to other store visitors. The impact has been immeasurable."


Keep your cameras. Control your infrastructure.

Auror LPR seamlessly integrates with existing camera infrastructure, eliminating the need for extensive hardware investments. Whether they're multi-purpose or LPR-specific, retailers can leverage their current camera setups, reducing implementation costs and expediting deployment - or they can select a camera provider that best meets their needs.


Automatic vehicle of interest (VOI) enrollment

Auror LPR features automatic VOI enrollment, saving time and money typically required by AP/LP teams to create and manage VOI lists.


Purpose-built for retail

Already used by some of the world's leading retailers, Auror LPR is tailored to address the specific challenges faced by retailers, by providing an end-to-end platform that transforms reported events by teams into actionable intel to solve and prevent more crime.


Law enforcement collaboration

Auror LPR helps strengthen collaboration between law enforcement and retailers, as over 32,000 law enforcement users already trust the Auror platform.

Because it unlocks an impactful intelligence source (vehicles), Auror LPR accelerates investigations where critical collaboration is required across agencies and organizations.


Privacy, trust, and safety

Privacy, trust, and safety are at the heart of everything Auror does. These attributes have been vital with Auror LPR. Auror LPR adheres to stringent privacy guidelines, ensuring the protection of individual rights while effectively addressing crime. Importantly, Auror LPR is powered by Microsoft Azure infrastructure, the best-in-class cloud computing platform for organizations that prioritize ethical use, efficiency, and reliability.

Auror's commitment to innovation, privacy, trust, and safety has positioned it as the go-to Retail Crime Intelligence platform in loss prevention. Auror LPR will continue to become an impactful product within Retail Crime Intelligence, and the Auror team anticipates even more retail organizations will start placing this next-gen approach at the center of their safety ecosystem - as more and more positive safety results come through from customers.

Find out more about Auror's License Plate Recognition (LPR) for retail and their suite of innovative solutions.