Having trouble viewing this email?
Click here for web version
.
Indyme is excited to announce that we will
be at RILA AP, Booth 625!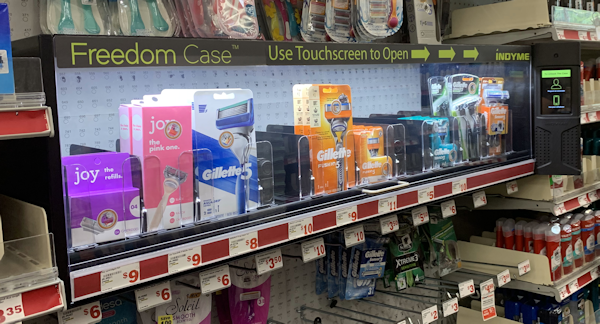 Come see the World's First Self-Service Locked Case!

Indyme Presenting Freedom Case Solution

Come learn how to control shrink, reduce abandonments, save over 500 labor hours a year per case, eliminate keys forever, while protecting your high value products from offenders. We'll be sharing experiences from real world retail deployments and how you can delight your customers and thwart offenders with our revolutionary Freedom Case!

Freedom Case: finally, a locked case everyone loves!









SmartDome - Active Deterrence

You will also learn about how Indyme reduces opportunistic and ORC theft, while at the same time avoiding any additional store labor.

Powering the Connected Store

Indyme brings together multiple systems and improve communication throughout your store. From our beginnings with Help Buttons, Cart & Basket Pushout Protection, queue line management, BOPIS automation to fully integrated communication systems, Indyme allows you to realize a truly Connected Store!

Reach out to our team to schedule some time at RILA AP, booth #625 or to learn more about how we can help improve Loss Prevention all the way from the parking lot to the back of the store!