Regain Control in High Employee Turnover Environments with InstaKey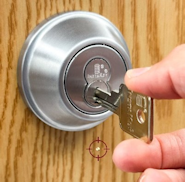 In today's dynamic business landscape, organizations are facing an unprecedented challenge - high employee turnover. It's an inevitable part of the business ecosystem, impacting industries across the board. As employees come and go, the safety and security of businesses becomes a top concern.

Each handover increases the chances of unauthorized access, theft, and potential data breaches. Keys can be duplicated, lost, or misplaced, and in many cases, businesses find it challenging to keep an accurate record of key holders.

InstaKey redefines conventional lock and key systems by infusing technology, innovation, and simplicity. It bridges the gap between physical hardware and digital management, ensuring that your security apparatus isn't just robust but also agile and adaptable.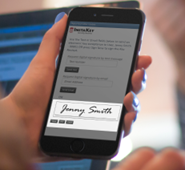 With InstaKey, businesses gain an edge through its cloud-based management platform, which ensures that data integrity and security are maintained at all times. The dedicated support team is on standby, ensuring your program remains compliant and tailored to your unique needs.

When safety matters most and locks need to be changed, InstaKey emerges as a game-changer, making the rekeying process straightforward and efficient. Gone are the days of complicated lock changes and expensive locksmith visits. With InstaKey's user-rekeyable cores, security is as seamless as a simple turn of the step change key, allowing users to rekey affected locks within seconds.

InstaKey's innovative cloud-based key tracking software epitomizes the convergence of technology and security, ushering in a new era of peace of mind for organizations. SecurityRecords.com® emerges as a pivotal tool in this transformation, offering unparalleled visibility and control over key management.

In the world of InstaKey, high employee turnover no longer translates to security nightmares. Every key transfer is managed with precision, ensuring that your business, employees, and assets remain safe, secure, compliant, and primed for growth.