Vector Security Networks Announces 2018
Loss Prevention Foundation
Scholarship Recipients
$20,240 given to support LP continuing education

PITTSBURGH, April 19, 2018 - Vector Security, Inc. announces the recipients of its 2018 Loss Prevention Foundation (LPF) scholarships, which provide financial support to loss prevention professionals seeking to obtain Loss Prevention Qualified (LPQ) and Loss Prevention Certified (LPC) certifications.

This marks the 10th year the scholarships have been awarded by Vector Security. The company began awarding the scholarships in 2009 in support of career development and continuing education for professionals in this rapidly-growing industry.

The 2018 winners are:

LPQ Scholarship Recipients

Holly Blythe, Boddie Noell Enterprises, Inc.
Christopher Booker Sr., Army & Air Force Exchange Service
Hezekiah Cuffy, Army & Air Force Exchange Service
Ashley Engelmann, Panera Bread
Arthur Griffore, Dick's Sporting Goods
Joseph Park, Heinen's
Lindsay Parker, Dick's Sporting Goods
Christina Petrossi, Goodwill Industries of Houston
Paul Richardson, Lowe's Home Improvement
Todd Wiley, Lowe's Home Improvement

LPC Scholarship Recipients

Marc Abramson, ULTA Beauty
Christopher Austin, ULTA Beauty
Chad Borstein, Lowe's Companies, Inc.
Christina Briggs, BJ's Wholesale Club
Jennifer Farruggia, Goodwill Easter-Seals
Joshua Frazier, Boddie Noell Enterprises, Inc.
Christian Latson, TJX - Homegoods
Adam Moon, SpartanNash
Eduardo Sosa, Luxottica
Joseph Womack, Bealls Inc.

LPQ Canadian Scholarship Recipients

Alex Eyica, CCLP,CSCP, TJX Canada Inc.

LPC Canadian Scholarship Recipients

Okeve Dyer, Luxottica Sunglass Hut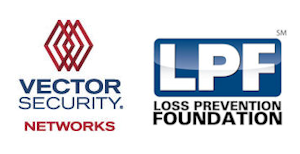 "Each year, we receive a high volume of applications from deserving individuals, and this year was no exception," said Michael T. Grady, LPC, Executive Vice President of Vector Security Networks. "While the awardees represent a variety of professional backgrounds, they each express the highest level of desire for the opportunity. In addition, they all possess a positive outlook as to how they will use this program to enhance the value they bring to their respective employers and to the profession. We are pleased to help them advance their career aspirations. Congratulations to them all."

Vector Security has awarded 231 scholarships totaling $233,460 since the program began in 2009.


About Vector Security

For more than 40 years, Vector Security, Inc. (www.vectorsecurity.com) has been a premier provider of intelligent security solutions tailored to the needs of the customer. Headquartered in Pittsburgh, the company offers a full suite of electronic security services for residential, business and multi-site customers across North America and the Caribbean through a network of branches and authorized dealers. Through Vector Security Networks, the company also offers customized managed broadband services that lay the foundation for unsurpassed business intelligence. Vector Security is a sister company of the Philadelphia Contributionship, a mutual insurance company founded in 1752, and currently provides cost-effective, technology-based security solutions to nearly 300,000 homes and businesses.