Johnson Controls bolsters cloud video service, business analytic capability with acquisition of Smartvue Corporation
Cloud services provider adds global IoT platform, partner revenue opportunities to portfolio
Johnson Controls has announced that it has acquired Smartvue, a leading IoT and video provider which empowers cloud video surveillance and IoT video services. The addition of the Smartvue cloud-based video platform will enhance Johnson Controls' offering of an end-to-end, smart cloud based solution that can provide superior business data and intelligence to customers and added value to partners. securitytoday.com

Genetec to Showcase Broad Range of Vertical Solutions at ISC West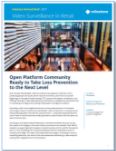 Retailers today are behooved to gather and rely on the same insightful customer analytics that online merchants can harvest automatically. Security Center offers retailers enterprise-wide visibility of sales floors, point-of-sale (POS) and cash-handling areas, distribution centers, and parking facilities so they can efficiently safeguard staff, patrons, buildings and equipment. When used with Security Center, Genetec Retail Sense enables brick and mortar retailers to increase operational intelligence to enhance customer service by transforming existing video surveillance content into powerful consumer insights. securitysales.com

48% of Retailers Report an Increase in Inventory Shrinkage
Discover how updated video surveillance technology can make all the difference for your customers between losing their shirt and selling it. Download your copy today.
---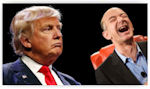 Trump Vs Bezos


Trump Has Everyone Talking - CNBC News Video
Former Walmart US CEO says Congress should split up Amazon
Bill Simon, former Walmart US CEO, said Congress should look into splitting up Amazon.

"They're not making money in retail, and they're putting retailers out of business," Simon told CNBC.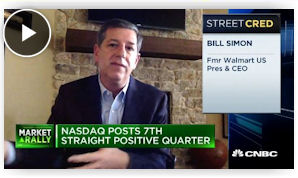 He said the e-commerce giant has operated its retail segment at a loss for decades, subsidizing the retail portion of its business with profits from other areas, such as web services.

"It's anti-competitive, it's predatory, and it's not right," said Simon.

"It's not going to hurt the big ones," said Simon, who served as president and chief executive officer of Walmart U.S. from 2010 to 2014. "Walmart can adjust. It'll be there. Costco will continue to thrive."

"It'll hurt small retailers, and it'll hurt specialty chains," he said. "You see what's happened to Toys R Us and department stores. J.C. Penney is in trouble."

"That's because Amazon sells below cost and continues to do that," said Simon, who serves on the board of directors for Darden Restaurants. "It's destroying jobs, and it's destroying value in the sector," he said on "Closing Bell" on Thursday. cnbc.com

Trump's Obsession With Amazon
Amazon Controls the Market And Dictates Terms
Critics have outlined numerous ways they believe Amazon has unfairly, and possibly illegally, exercised its power as the No. 1 e-tailer. In 2016, Lina Khan, then a law student, published a 95-page report in the Yale Law Journal titled "Amazon's Antitrust Paradox." In it, Khan argued the company has delayed profits to gain market share and has become "essential infrastructure" for a wide array of businesses, especially through its online marketplace, logistics network and cloud services.

"In the last few years there's been growing recognition that our markets across the board are increasingly consolidated or not competitive, and there are a wide variety of economic and political harms that arise from this concentration," and there are a wide variety of economic and political harms that arise from this concentration. "There is growing recognition something in our antitrust policy and antitrust enforcement has gone awry."

Another detailed study in 2016, this one from the Institute for Local Self-Reliance, looked at how Amazon uses "its vast financial resources" to hold prices down, hoard data and supplant "an open market with a privately controlled one, giving it the power to dictate the terms by which its competitors can operate, and to levy a kind of tax on their revenue." retaildive.com

Amazon's & Online Sales Impact on Cities
One Small City's Example - Feeling the Tax Revenue Crunch
Mt. Vernon City Manager Mary Ellen Bechtel said Amazon has hurt local businesses, but it's not entirely the online retailer's fault.

"I know we all use the word 'Amazon' when we're talking about sales that we don't have in our market but it's really internet sales," Bechtel said.

Bechtel blames those internet sales for a dramatic fall in sales tax revenue.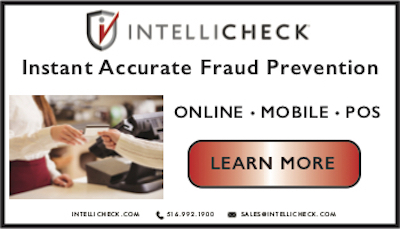 She said the city has seen, on average, a $433,000 drop in revenue each of the past two years. That includes a 3.4 percent drop last year with revenue expected to fall again this year.

"We're watching it very closely but we're making significant adjustments in our budget and the way we do business to accommodate this," Bechtel said.

That means job cuts for the city, a reduction in services, and also more liquor and gaming licenses to bring in money. Not to mention closures of big retailers like Kmart.

"Until the states or the federal government can come up with a solution and a way that states and municipalities can receive their sales tax that they've implemented to bring this revenue back, we're looking for ways to supplement," Bechtel said.

Editor's Note: Multiply that by every city in America and you have your answer to why states are releasing inmates early and why they're screaming even louder about responding to Walmarts across the country. Meanwhile Walmart is probably their number 1 source for tax revenue. wsitv.com

Wake Up Call: Amazon Fires Akin Gump, Squire Patton Boggs Lobbyists - Hires New Firm
---
Hiring Power & Influence
Susan Rice, Obama's Former National Security Advisor, Joins Netflix Board
Walmart Hires DoJ's Number 3 as Executive Vice President, Global Governance & Corp. Secretary

Amazon Go is Changing the World not Just the U.S.
"There's a gold rush feeling about this"
30% to 50% of World's Retail Jobs At Risk
Retailers Global Race Against Amazon to Automate Stores
More technology-driven businesses like Amazon Go may be coming.

A global race to automate stores is underway among several of the world's top retailers and small tech start-ups, which are motivated to shave labor costs and minimize shoppers' frustrations, like waiting for cashiers. They are also trying to prevent Amazon from dominating the physical retail world as it does online shopping.

If they succeed, these new technologies could add further uncertainty to the retail work force, which is already in flux because of the growth of online shopping. An analysis last year by the World Economic Forum said 30 to 50 percent of the world's retail jobs could be at risk once technologies like automated checkout were fully embraced.

In addition, the efforts have raised concerns among privacy researchers because of the mounds of data that retailers will be able to gather about shopper behavior as they digitize their locations. Inside Amazon Go, for instance, the cameras never lose sight of a customer once he or she enters the shop.

But the opening of Amazon Go in January was alarming for many retailers, who saw a sudden willingness by Amazon to wield its technology power in new ways.

Amazon is now looking to expand Go to new areas. An Amazon spokeswoman declined to comment on its expansion plans, but the company has a job posting for a senior real estate manager who will be responsible for "site selection and acquisition" and field tours of "potential locations" for new Go stores.

Nowhere are retailers experimenting more avidly with automating store shopping than in China, a country obsessed by new tech fads.

It's "just a matter of time before more cameras and sensors are commonplace in stores. "It's a few years out," he said, "before that technology becomes mainstream." nytimes.com

Executive at Fire-Ravaged Russian shopping mall that killed 65 - arrested
Governor resigns over Russian mall fire
KEMEROVO, Russia: Russian police on Friday arrested an executive with the firm that owns a shopping mall where a fire last weekend killed 64 people, most of them children.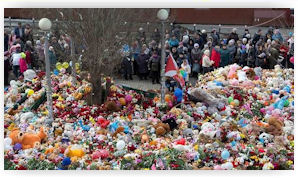 Russia's Investigative Committee, the state body that investigates major crimes, said in a statement the executive, Yulia Bogdanova, had failed to address shortcomings in fire safety at the shopping mall.

Bogdanova is the general director of a firm called ОАО Kemerovo Confectionary Combine, the owner of the "Winter Cherry" mall in the Siberian city of Kemerovo where the fire broke out on Sunday.

"The investigation established that Bogdanova, as the person responsible for fire safety, was repeatedly informed by subordinates about shortcomings in the building's fire safety system." It said Bogdanova did not deal with the shortcomings. channelnewsasia.com

"My Kids Are Scared to go to the Mall"
Respected Marketing Executive & Young Mother
Declining Traffic Reason No One Will Talk About
Over the last year we've reported a number of times that we've heard from numerous young mothers how they now fear going to Malls, with one saying this past holiday that they were searching for a Mall with the Santa closest to exit doors just in case.

And now this past week in an informal discussion with a marketing executive, and a young mother, she shared how she and her children were at a mall that had an incident where something happened that sounded like gunshots and now her children are scared to even go to the mall.

Understanding this is not an official study or documented survey, none the less we've now heard this exact same sentiment well over a dozen times in the last six months. Especially now being focused on the subject and specifically asking the question without any explanation or prejudice we feel it has become a significant factor in mall traffic declines.

With no one surveying this or including it in any formal studies and quite frankly some may be avoiding such survey results, the fact is in our opinion it exist and how do we respond to it? How do we over come it and discuss it when every mall owner and retailer not dare to bring the subject even up. For a number of reasons not the least of which being feeding the fear factor and increasing liability.

The problem is when something remains the white elephant in the room and no one is willing to discuss it the problem usually becomes worst. Just a thought.

PetSmart raid could lead to animal abuse criminal charges
PetSmart Employee Secretly Films PETA Video
Authorities in Nashville, Tennessee, are weighing whether to file criminal charges after confiscating half a dozen animals suspected of being abused from a local PetSmart store and refusing to get medical treatment for animals they're selling.

The six animals -- a guinea pig, mice and hamsters -- remained at a veterinary hospital on Friday after being removed from a PetSmart store raided Thursday by officers with Metro Animal Care and Control, a unit of Nashville's health department. All were taken from the store because they were "sick, injured or exhibited clinical signs of illness," Lauren Bluestone, director of the agency, told CBS MoneyWatch.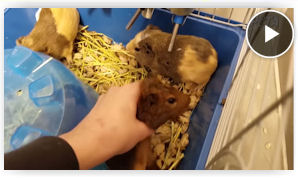 A spokesperson for the Nashville District Attorney confirmed the investigation and that criminal charges are being considered. The target of the potential charges is unclear.

Assisted by the Metropolitan Nashville Police Department and the DA's office, the animal control agency executed a search warrant obtained after the city received a video and photos from advocacy group People for Ethical Treatment of Animals that appear to show animals at the store that have received inadequate care, said Brian Todd, a spokesperson for city's health department.

The video that triggered the raid was secretly recorded by a PetSmart employee working on behalf of PETA. Asked in the video why the animals hadn't received care, the PetSmart employee said they had to limit spending in order to get quarterly bonuses. *Warning: Video might be graphic cbsnews.com

NYPD bosses to get body cameras today
By the end of 2018, all cops on patrol will be equipped with them, according to the NYPD.

"Research has shown that body cameras for the most part clear officers of alleged wrongdoing," Mullins said, addressing union members Thursday. "They have also reduced the number of complaints against officers accused of being verbally or physically abusive because the body camera immediately clears them." nypost.com

17 Security Officers shot, 2 dead in 7 days
Seventeen security officers have been shot on the job this week so far with the latest being two security officers on duty at a Maryland restaurant.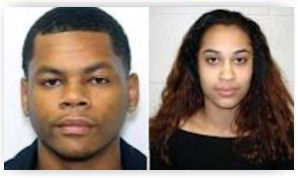 According to police, a customer at a restaurant at National Harbor shot the two security officers after an argument over the bill. Montana Artis, 21, and Tony Irene Marie Smith, 19, got into an argument over their bill with employees at Cadillac Ranch just before 1 a.m. Thursday, police said. Two security officers were escorting Artis and Smith out of the restaurant when Artis pulled out a small handgun and fired a shot, hitting both security guards, police said. Both victims suffered non-life-threatening injuries, police said. Artis, who is the son of a member of the Prince George's County Sheriff's Office, and Smith were arrested at a nearby hotel. Police said they found a gun in their room.

Of the other 15 Security Officers shot during the past seven days, two have died from their wounds and four have life threatening injuries. At this time, we also have confirmed that only three of the security officers shot were known to be armed. The rise in security officer shootings and deadly force incidents involving private security correlates with two recent studies by the Associated Press and the Reuters News Network that shows that the rise of armed security has drastically risen just in the past three years and that private security personnel are now being used more often in place of law enforcement. privateofficernews.org

Why Companies Should Stay Connected with Ex-Employees
HR leaders are finding many reasons to welcome ex-employees back into the fold.

Colleagues for life." That's what Deloitte calls them. Other companies use terms like "boomerang employees," "alumni" or "comeback colleagues." Such language is a far cry from the days when former employees were referred to only in the past tense. But now a growing number of organizations are understanding the value of keeping the bond between employer and employee strong long after the two have parted. It's a smart strategy for managing talent as company leaders grapple with the tightest job market in more than 15 years.

Indeed, ex-employees can be a treasure trove of brand ambassadors, potential clients, future business partners and top-notch rehires. Much like college administrators who enthusiastically welcome former students back to their campus community, HR leaders and managers are reaching out to individuals who left their jobs for any number of reasons, excluding, of course, for poor performance or policy violations. In doing so, many organizations are finding lasting benefits in these boosted ties. shrm.org

EEOC Focuses on Preventing Workplace Harassment
63% of Lawsuits Involved Sexual Harassment Claims
Law Firm Littler's annual report analyzes EEOC's developments in FY2017

Sexual harassment allegations against celebrities, business executives and politicians made headlines in October 2017-and the #MeToo movement gained momentum at that time-which put workplace harassment prevention in the spotlight.

The EEOC, however, was way ahead of the pack in terms of identifying ways to prevent harassment in the workplace, Hartstein said. The agency had already established the EEOC Task Force on the Study of Harassment in the Workplace and issued a report on the subject in June 2016.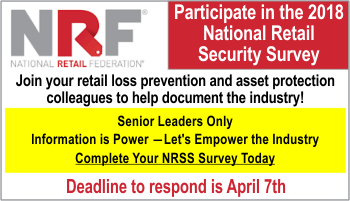 Key task force findings include that:

● Workplace harassment remains a persistent problem.

● There is a "compelling business case" to prevent harassment. There are associated direct costs, such as settlement and litigation expenses, and indirect costs, such as turnover and decreased productivity.

● Senior leadership should be committed to stopping and preventing harassment.

● Training programs should be "part of a holistic culture of non-harassment" and tailored to the specific workforce.

● Everyone in the organization should promote respect and civility in the workplace.

Harassment claims aren't limited to sexual harassment; they can be based on race, national origin and other characteristics, too. But Littler found that 63 percent of harassment lawsuits brought by the EEOC included sexual harassment claims. And 53 percent of those sexual harassment complaints alleged that there were multiple victims, according to Littler's report.

"The agency has taken an incredibly active role trying to be at the forefront of not just what's actionable but also how to prevent it from happening." shrm.com

New VP Level Position Leading Loss Prevention
VP Internal Controls - Sephora Digital SEA, San Francisco, CA
The Vice President, Internal Control will lead Sephora's cross-channel strategies to protect the company assets and business from all external and internal sources of losses.

This role requires business, financial and leadership acumen. As the head of Loss Prevention and Fraud management, this leader will drive fights against theft, fraud and reselling, in-store and on-line. As the head of internal control, this person will manage procedures and policies and champion their enforcement. Finally, this leader will manage Business Continuity Plans to restore operations in case of an incident or disaster and Insurance to recover the company losses.

Reporting to the CFO & SVP, Finance and Operations, the VP, Internal Control will lead a team of approximately forty. With responsibility for the Loss Prevention, Fraud Management, Internal Control and Business Resilience & Insurance departments grouped together for the first time, this Vice President, Internal Controls a new position.

With more than 360 stores in the Americas-including the US, Canada, Mexico, and Brazil-plus 500 inside JCPenney, we've grown into something much more than just a retailer. We've become a leading international beauty destination, with an award-winning website and an intuitive mobile app that offer endless ways to explore beauty even beyond our 2,000+ locations in 31 countries. jobs.sephora.com

Responsible for Loss Prevention
Director of Risk Management, Associated Grocers, Inc., Baton Rouge, Louisiana
This is a full-time position that is responsible for the development and implementation of corporate programs, policies and procedures that help provide a safe and healthful working environment and ensure the security of all corporate assets. Directly supervises employees in Safety and Loss Prevention.

Associated Grocers, Inc. is a leading full service warehouse distribution center located in Baton Rouge, Louisiana with over 650 full-time employees and annual sales over $675 million. Associated Grocers, Inc. is committed to servicing approximately 200 independent retailers in three southern states: Louisiana, Mississippi, and Texas. ultipro.com

Fast Food Chain - Burgerville Employees Trying to Form 1st Ever Fast-Food Union in U.S.

Toys R Us websites shut down as rapid liquidation continues

Rite Aid-Albertsons Deal Clears Key U.S. Antitrust Hurdle

Bon-Ton May Have a Buyer

Pinellas County, FL: More than 1,000 people avoid Jail Time, Record through Pinellas Adult Pre-Arrest Diversion Program in 2017; 30% for Retail Theft


Quarterly Results
Canada's Dollarama Q4 comp's up 5.5%, sales up 9.7%,full yr. comp's up 5.2%, sales up 10.2%
Finish Line Q4 comp's down 7.9%, net sales down 0.7%. full yr. net sales down 0.3%


Last week's #1 article --

Your 'role will be removed': Whole Foods fires workers in 7-minute leaked conference call
Amazon Centralizing Marketing - Store Signage Operations at Whole Foods - eliminating jobs
The move follows the departure of more than a dozen executives who have left due to cultural differences with new owner Amazon.

The cultural clash between the two companies was not unexpected, and mergers frequently result in staff shakeouts and corporate defections.

Significant changes have been long overdue at Whole Foods, which has some of the highest operating costs in the industry. Many have called for the grocer cut back on its workforce and product count. But while Whole Foods has lost out to the competition in recent years, the grocer's brand remains very valuable. businessinsider.com retaildive.com
HBC - 5 Million CCs & BCs Hacked From Stores
Released on Dark Web For Sale
It will take some time to assess the extent of the damage created by the exposure of customer records at The Saks Fifth Avenue and Lord & Taylor department stores. The Hudson's Bay Co. chains suffered a security breach that compromised shoppers' personal and financial information, the WSJ's Robert McMillan and Suzanne Kapner report. Hackers claim they have 5 million credit card and debit card numbers from the stores and have been releasing them for sale on the dark web. Gemini Advisory LLC, a New York-based cybersecurity firm, estimates the hackers began stealing the card numbers in May 2017.

JokerStash, the group behind the hack, has been linked to a series of breaches, including break-ins at Whole Foods Market, Chipotle Mexican Grill Inc., Omni Hotels & Resorts and Trump Hotels, according to Gemini. The sophistication of this attack initially seems greater, appearing to compromise point-of-sale systems as opposed to accessing a database of credential data." wsj.com

HBC Provides Information about Data Security Issue in Certain Saks Fifth Avenue, Saks OFF 5TH, and Lord & Taylor Stores in North America
HBC today announced that it has become aware of a data security issue involving customer payment card data at certain Saks Fifth Avenue, Saks OFF 5TH, and Lord & Taylor stores in North America. While the investigation is ongoing, there is no indication at this time that this affects the Company's e-commerce or other digital platforms, Hudson's Bay, Home Outfitters, or HBC Europe. Visit saksfifthavenue.com for updates. businesswire.com

Under Armour fitness app attacked by hackers
Under Armour's food and nutrition app and website, called MyFitnessPal, suffered a data breach. On March 25, the MyFitnessPal team became aware that an unauthorized party acquired data associated with user accounts in late February. Approximately 150 million user accounts were comprised in the data breach. chainstoreage.com

Asset Protection - a Legal Perspective
Crucial Tips for Using IP Watching & Enforcement to Protect Your Business
Intellectual property rights in trademarks, copyrights, domain names and website content are among a company's most significant assets and account for key elements of a business' core operations and consumer brand recognition.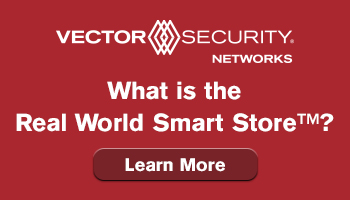 Intellectual property rights in trademarks, copyrights, domain names and website content are among a company's most significant assets and account for key elements of a business' core operations and consumer brand recognition. Twenty-first century businesses must protect these critical assets by developing comprehensive IP watch and enforcement strategies-and by recognizing the legal risks and financial costs of failing to do so. This article will help businesses take practical, appropriate, and timely steps to protect their legal rights and interests, and avoid common-yet costly-brand and other IP asset protection mistakes.

Challenges to Brand Assets in the Digital Age

Monitoring the Marketplace

Taking Appropriate Action

Combating Cybersquatters

Using DMCA Takedown Procedures law.com

How to Safeguard Your Enterprise Against Business Email Compromise Attacks
FBI: More than 40,000 BEC incidents have resulted in $5 billion losses in the past three years.

Tighten Your Corporate Security Policies: You can significantly reduce cybercriminals' ability to exploit gaps in your organization by implementing strict corporate security processes. For instance, you could make it mandatory to always ask for a secondary signoff, via either phone call or face to face, before executing requests sent via email and involving large sums of money or highly confidential data.

Additionally, you may define an approval hierarchy with rules based on the value of deals and transfers-requiring the consent of at least two department heads when transactions are above given figures.

Train Your Staff to Detect and Report Suspicious Behaviors: You must ensure that your staff is aware of the latest types of BEC scams as they emerge. In general, a request calling for secrecy and urgency should be seen as a red flag, especially if it is the first of its kind or relating to previously unknown activities and stakeholders. It is also essential that suspicious messages are reported immediately to assess risks at a corporate level as well as warn all employees about newly discovered threats.

Design and Implement a Plan for Mobile Security: Mobile devices are far more likely to be lost, stolen or connected to an unsecured public Wi-Fi router, representing opportunities for cybercriminals to hijack corporate identities. For that reason, you need security measures in place for staff members who spend a lot of time on the go. These might include two-step authentication and a connection to a virtual private network (VPN) before accessing corporate email addresses or company servers.

Upgrade Your Email Security Tech Stack: The percent of organizations investing in multiple data security tools is expected to reach 60 percent by 2020, from 35 percent today. These solutions include email security frameworks such as SPF and DMARC, which have been widely adopted by email service providers to avoid man-in-the-middle attacks. What's more, you might use email security solutions to detect spoofed email addresses automatically. securityboulevard.com

LinkedIn, DropBox Hacker Appears in US Court After Extradition Battle
Russian national indicted for the 2012 LinkedIn hack that led to the theft of 117 million passwords has been extradited from the Czech Republic to the US. darkreading.com

ATF Bust Tildenville Violent Burglary Crew Hitting Central Florida Stores
Stole Over 150 Guns - Selling Them on the Street - Used to Kill & Commit Violent Crimes
The four of five men, who were part of a group dubbed the Tildenville Burglary Crew, were involved in numerous armed burglaries during which they stole handguns, long guns and assault-style rifles and other valuables for at least two years, authorities said.

Investigators said they're still searching for one of the main leaders, Kentric Collier, 28, in connection to the case. They said he has a lengthy history of violent crime.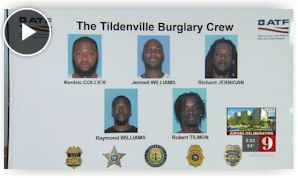 The ATF said officials began investigating burglaries of Federal Firearms Licensees gun stores around Central Florida in late 2016 and continued to do so throughout 2017.

Investigators recovered 35 of the 156 stolen firearms, and most were seized from people involved in previous violent crimes, with one used in a murder, according to the ATF.

"This is more than just gun theft. This was an organized group that was targeting federal firearms licensees, stealing these guns and then going out and distributing them on the street."

The men are believed to be involved in more than five burglaries of gun stores and pawn shops, agents said. The men are also accused of numerous burglaries and robberies targeting cash, electronics, firearms stores, jewelry, safes and other valuable items in Orange, Polk and Seminole counties.

"They have been a pain for us for many, many years," Orlando Deputy Police Chief Robert Anzueto said. "We knew of them, but just couldn't get our hands around them, and finally, we did." wftv.com

Tampa Man Gets 3.5 yrs For $31K Gift Card Fraud Scheme Hitting Home Depot Stores
Between February and June 2017, Forbes-Hodge used counterfeit credit cards and stolen account information to purchase thousands of dollars in merchandise from Home Depot stores. He then returned the merchandise to different Home Depot locations and obtained store credit in the form of Home Depot gift cards. Forbes-Hodge sold thousands of dollars in fraudulently obtained Home Depot gift cards in exchange for cash. He was responsible for at least 55 fraudulent purchases, using approximately 30 different counterfeit credit cards and stolen account information during this period. justice.gov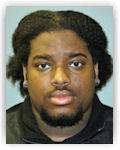 Hamden, CT: Apex Pharmacy employee charged with theft of $23,000
Jamal Heath worked at a Hamden pharmacy, has been arrested on charges that took 293 items from shelves and "scanned it as a return" onto his personal debit card. Police say he stole $22,742.95 between July of 2017 and January of 2018. Early last week, Heath turned himself in at police headquarters. newcanaannewsonline.com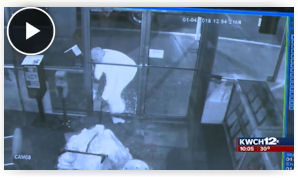 Wichita, KS: $20,000 worth of jerseys stolen from Sporting Goods store
The Surveillance footage shows a burglar shattering the front door of Oliver Sports and later carrying out an entire rack of jerseys. "This jersey rack was full of autographed jerseys. And out of all of that, this is what we got." he says, gesturing to a small collection of jerseys that he was able to recover, after the thieves left them behind. kwch.com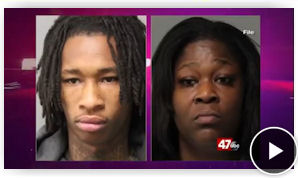 Georgetown, DE: Traffic Stop Leads To Recovery of $5,500 in Walmart merchandise
Delaware State Police say a traffic stop led to the recovery of thousands of dollars of stolen merchandise and the arrest of a couple in connection with previous shoplifting incidents. The Trooper stopped a vehicle for speeding in Georgetown and a search revealed electronic devices and miscellaneous merchandise worth more than $5,500. The Troopers determined the items had been stolen from a Wal-Mart in Maryland and then linked the driver and passenger of the vehicle to two previous shoplifting incidents at the same store, in which merchandise in excess of $12,000 had been stolen. wmdt.com

Manchester, CT: Woman 'organized' shoplifting at Macy's
Police charged a local woman with organized retail theft after discovering she admitted to and bragged about organizing a team of shoplifters at the Macy's department store in the Buckland Hills Mall. The woman, Taniesha Pierce, 25, of 33 New Street, additionally was charged Tuesday with third-degree conspiracy to commit larceny, and second-degree breach of peace, police said. A staff security employee told police he saw three women on closed-circuit television randomly select roughly $3,100 of clothing and then attempt to leave. journalinquirer.com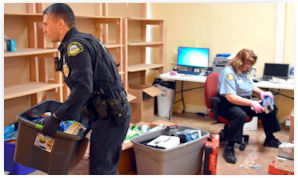 Monroe, WA: Police shut down ORC Fencing Operation
The business had a core of about 20 people who would sell goods, officer Nathan Erdmann said. "It was all a front," Erdmann said. "At the other one, he actually had stuff for sale up front, but that wasn't what this business was about." The case began because of a missing vacuum cleaner. heraldnet.com



Brockton, MA: Man stole $1,200 worth of hygiene products from CVS
and Family Dollar
Juan Adiel Ortiz is charged with shoplifting about $1,200 worth of personal hygiene products from two city stores Thursday -- his third similar offense in five months. enterprisenews.com

Great Falls, MT: Woman uses two children to shoplift from Walmart
Jinny Mineke of Browning is facing multiple charges after using her two children in an attempt to steal more than $800 in merchandise from the Walmart. kfbb.com

St Paul, MN: Police seeking 2 men using stolen credit cards to buy $21,000 in Target gift cards