Tracking Retail Fatalities & Robberies Over 4th of July Holiday Weekend
2019 Breaks Record Books - Violent Holiday Weekend
Retail Fatalities Up 120% Over 2018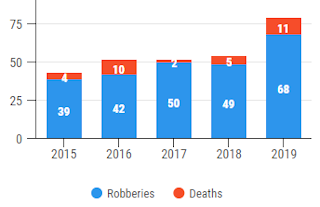 Robberies spiked 39%

Over the last five years, we've had 32 fatalities and 248 robberies during this holiday weekend.

Overall, we're averaging 49.6 robberies and 6.4 fatalities over 4th of July Holiday Weekend.

*Numbers tallied from the two publishing days following the 4th of July
The D&D Daily will be tracking all holiday weekends from this point on, establishing trends and activity.


Bureau of Labor Statistics
Census of Fatal Occupational Injuries in Retail Trade 2011 to 2017 in U.S.
The annual number stays somewhat consistent, with 2017 only 7% higher than 2011. And the BLS does include homicides. bls.gov

Retail Trade Fatalities
Year

Annual

2011

268

2012

273

2013

263

2014

272

2015

269

2016

282

2017

287

Total 1,914

---

What's in the Mind of a Retail Shoplifter? How do we Scientifically Change it?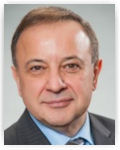 By Tony D'Onofrio, Global Retail Influencer

The Loss Prevention Research Council (LPRC) is made up of over 70 retailers (approx. 200,000 stores / $2 Trillion in sales) and 75 solutions partners collaborating to develop effective loss and crime control solutions through science backed extensive research. To date the group has conducted over 300 real world loss prevention research projects for retailers and partners.

Recently, I had the pleasure of attending the launch of "LPRC Innovate" program at the University of Florida. This new working group was stood up to provide cutting edge people, places, processes to support major retailers and solutions partners as they ideate, simulate, and test new digital, people, and design options.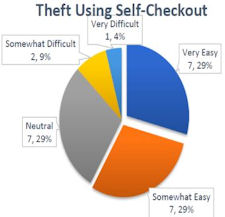 Self-Checkout Theft Offender Interview Study
The LPRC collected data from 24 shoplifting offenders after the installations of small PVMs at the self-checkout kiosks, large PVMs above the self-checkout area, in-aisle PVMs in the seafood, liquor, and health and beauty areas, and the pushout prevention cart containment system. This research focused on determining the noticeability of the LP measures, offender perceptions, and how these measures affect offenders' decisions of whether to steal from the store.

Organized Retail Crime (ORC) and the Opioid Crisis
A total of 18 in-depth surveys were conducted with offenders who reported having an opioid-abuse issue. A few of the findings from this study:
Less than half (44%) of the offenders interviewed said they could not have been deterred the first time.

44% of the offenders we interviewed said that if an employee paid attention to them while they were committing theft, it would deter them.

44% of the offenders we interviewed said that they had engaged in violence during a theft attempt.
How do we Scientifically Change it?
The LPRC conducts research to develop crime and loss prevention solutions that improves the performance of its members and the retail industry. Through innovation and collaboration, scientific driven deterrence is increased by ensuring offenders see it, get it, and fear it.

Click here to read the full article. tonydonofrio.com
On social media, calls for boycott of Home Depot because co-founder supports Donald Trump
In an interview with the Atlanta Journal-Constitution, Bernie Marcus said that he intends to support Trump's re-election campaign, saying that while the president "sucks" at communication, his impact on employment and aggressive stances toward China and Iran have been positive.
"Well, @HomeDepot won't be getting any of my home renovation dollars in the future. All of our appliances are getting into replacement age and kitchen and bathroom renos are in the plans'' went one tweet.
usatoday.com
Retail's New "Mega Event" Over 4 Days
RetailX Celebrates Success During Inaugural Event
Expert keynotes, innovative retail technology and industry firsts set the stage at the world's largest event dedicated to the retail industry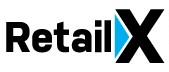 RetailX, the co-location of three leading retail industry trade shows Internet Retailer Conference & Exhibition [IRCE], GlobalShop and RFID Journal Live! Retail
, took place over a three-day
mega-event
held from June 25-28, 2019, at McCormick Place in Chicago.
RetailX featured more than 400,000 sq. ft. of space from
1,200+ exhibiting companies
. "It was an electrifying three days. From influential keynotes to today's most state-of-the-art retail products and services, we brought together retail's key players, bridging the gap between both physical and digital retail," said Doug Hope, RetailX Show Director and Senior Vice President of Emerald Expositions. "We look forward to seeing our attendees put what they have learned and sourced from the show into their retail strategies and day-to-day operations."
Read more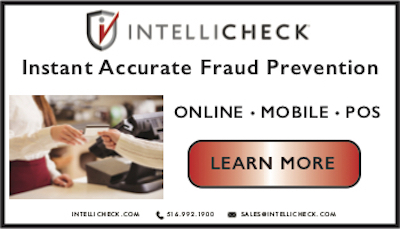 PowerReviews Reinvents Traditional Mystery Shopping with Journey IQ
PowerReviews announces that Journey IQ has successfully transformed the mystery shopping industry by enabling leading brands and retailers to recruit within their customer base and send customers on mystery shopping missions. This innovative approach to mystery shopping has strengthened customer relationships and transformed the in-store experience for both retailers and their shoppers. Retailers report receiving deep operational insights at a much lower cost while seeing a significant rise in customer satisfaction, loyalty, and financial performance. Leveraging customers as mystery shoppers results in a win-win proposition with 99% of customers indicating they want to be invited to another mystery shop and 50% of those customers indicating they made an unprompted purchase while completing their mystery shopping mission.
Unlike traditional mystery shopping which uses a third-party network of consumers and pays cash for shoppers' time, Journey IQ rewards already loyal customers with incentives like loyalty points or discounts on future purchases. The solution also provides highly accurate, in-the-moment data captured from a company's most trusted and valued source -- their customers.
prnewswire.com
OSHA Cites West Palm Beach, Florida Dollar Tree Store for Stacking,
Storing Merchandise Unsafely
The company faces $104,192 in penalties
OSHA
cited
the company for exposing employees to struck-by, trip, and fall hazards due to unstable merchandise stacked in
excess of 7-feet high in the path of an emergency exit
. The company has 15 business days from receipt of the citations and proposed penalties to comply, request an informal conference with OSHA's area director, or contest the findings before the independent
Occupational Safety and Health Review Commission
.
osha.gov
OSHA Cites Omaha, Family Dollar - Blocked Exits & Other Hazards -
$302k in Penalties
OSHA issued four repeat and two serious safety citations after a December 2018 inspection found that the store
failed to secure compressed gas cylinders
, follow manufacturer's instructions when using electrical apparatus,
ensure emergency exit doors remain unlocked, and cover overhead lights
.
osha.gov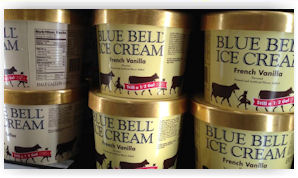 The Blue Bell ice cream licker spawned copycats. One man has now been charged.
A run of copycats have recorded themselves licking Blue Bell ice cream in stores after a Texas juvenile's June video led to a police investigation - and 13 million views on
one video posted
to Twitter.
The Louisiana incident led to the Saturday arrest of Lenise Martin III, 36, in Assumption Parish, west of New Orleans. Martin was charged with criminal mischief and unlawful posting of criminal activity for notoriety and publicity, jail records show, and he was held on bond over the weekend.
washingtonpost.com
American Dream Mega-Mall to Open Friday Oct. 25th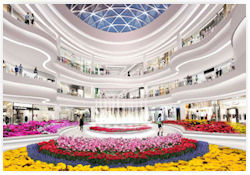 The 3 million-sq.-ft. retail and entertainment destination located next to Met Life Stadium in East Rutherford, N.J., whose mix is broken down as 55% entertainment and 45% "experiential" retail. It will feature more than 100 dining and specialty food offerings, including over 20 full-service restaurants, a Coca Cola "Eats" Food Hall and a Kosher Food Hall. The company did not give any details about which retailers will be opening their doors in October, saying only it will provide "further insights to the property, its attractions, tenants and the exciting plans and events surrounding the opening and beyond" in the coming weeks.
chainstoreage.com
Triple Five, which owns and manages West Edmonton Mall in Alberta, Canada, and Mall of America in Bloomington, Minn. Triple Five set out to completely overhaul the property, which was renamed American Dream.
Have You Been 'Ghosted'? Your Industry Might Be Part of the Problem
Job candidates who had a great interview but don't respond to the employer's calls, texts and e-mails about an offer; new hires who never report to work; or
employees who walk off the job without a word
-these are people who drive HR professionals and hiring managers crazy.
No one likes to be "ghosted,"
which is more prevalent in certain industries, according to
The Knowledge Academy
, a provider of training courses. The findings are based on a survey the organization conducted between March and May 2019 with 1,325 full-time U.S. workers.
In a robust economy with unemployment at a historic low, job candidates have adopted behavior that has become
commonplace on online dating sites
. They're juggling multiple job offers or jumping to another position after accepting an offer.
Retail is the third most prevalent industry.
The Rankings:
#1 Advertising/marketing/media, #2 Business/finance, then
#3 Retail/Hospitality
.
shrm.org
Workplace Secrets: Bullying
The psychological and physical traumas of workplace bullying are undeniable

How prevalent is workplace bullying? According to a
2017 WBI U.S. Workforce Bullying
survey, on average, 60.3 million U.S. workers have been affected by workplace bullying in some form. More than 14.5 million workers are experiencing workplace bullying at this moment, and more than 15 million have experienced it in the past.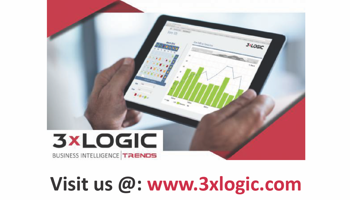 Only a few states have introduced legislation against bullying. Thirty U.S. states and two territories have filed variations of The Healthy Workplace Bill (HWB), but have not enacted into law in its complete anatomy.
How does workplace bullying affect enterprise security, and what do you need to know about it?
There are several academic studies that support that victims can get PTSD from being bullied at work," says Mattice-Zundel. The psychological traumas do not stop there. "There is evidence that people who are bullied consider suicide," she says. Bullying can also have physical damage and often "the stress translates to many medical issues, such as not sleeping, stomach issues, heart disease and many other visible diseases."
1. Aggressive communication, which can encompass yelling, sending angry, humiliating and "nasty" emails and getting in someone's personal space.
2. Humiliation: pointing out mistakes in public, isolating people (in meeting or other events) and playing jokes on them.
3. Manipulation: giving someone an extensive amount of workload that is impossible to achieve in the time frame given, punitively punishing employees and claiming that they have poor job performance.
securitymagazine.com
---
Senior LP & AP Jobs Market
Director of Security for Acuity Brands in Conyers, GA
Acuity Brands (NYSE: AYI) is transforming the lighting industry. We take pride in our 13,000 employees, and they take pride in working with the best in the industry. Join a team committed to lighting the way to a more brilliant, connected, and productive world. Individually we are talented, but together we are unstoppable. Acuity's lighting and building management solutions vary from individual devices to intelligent network systems. With fiscal year 2018 net sales of $3.7 billion, Acuity Brands has operations throughout North America, and in Europe and Asia.

Provide effective professional leadership for Acuity Brands global physical security function. The successful candidate will lead and coordinate the daily management of the company's security procedures and protocols enterprise-wide to include personnel security and physical security. acuitybrands.com
---

Kohl's Is Betting on Amazon Returns to Drive Sales

Last-minute scheduling of L.A. retail workers soon could be barred