The D&D Daily Mobile Edition
February 2,

2015



The LP Industry's #1 News Source - Informing, Educating and Instilling a sense of community



Here are the 12 Executives 'Moving Up' as reported in the Daily in January
Amazon named Howard Stone Senior Manager, North American Logistics Loss Prevention.
Bed Bath & Beyond promoted Les Piserchio to Director Loss Prevention Logistics.
Bed Bath & Beyond named Michelle Kaplan Director of Loss Prevention.
BJ's Wholesale Club promoted Brendan Fitzgerald to Assistant Vice President Asset Protection Operations.
Bloomin' Brands, Inc named Chris Bitner Global Chief Information Security Officer.
Delta Lock, LLC named Bob Bonstrom Director of North American Sales.
The Home Depot promoted Shawn Blankenship to Vice President of Asset Protection.
Performance Food Group named Randy Johnson Corporate Director of Loss Prevention.
Regis Corporation promoted Ken Warfield to Senior Vice President Premium Division North America & Asset Protection.
Restoration Hardware named Douglas Fessenden Director of Loss Prevention.
Rite Aid named Chidebelu Ufodike Director of Pharmacy Asset Protection.
Verisk Retail named Mike Vogel Director of National Accounts.

News Brief
Sponsored by WG Security Products, Inc.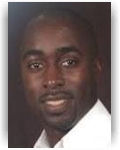 Walter Dubose was named Sr. Manager of LP for Bed Bath & Beyond. Walter was previously Sr. Manager, Investigations & LP Systems for Ross Stores. He was with Ross for 12 years, also holding the positions of LP District Manager and Manager, Investigations & LP Systems for the clothing retailer. Walter holds a Criminal Justice/Law Enforcement Administration degree from San Joaquin Delta College and a Physics/Engineering degree from West Chester University of Pennsylvania. Congratulations, Walter!
Insider Threat: Texas Home Depot 'Third Party' worker gets prison, stole credit card data A former Home Depot Inc. employee in Texas must serve 18 months in federal prison for stealing credit card numbers from nearly 37,000 customers. Marquadt, who did information technology work for Home Depot in Austin, TX., pleaded guilty in November to trafficking in stolen devices. Investigators say Marquadt wrote a computer program to help Home Depot with its tool rental system, then realized he had access to personal data of customers. An online security firm noticed an offering to sell credit card numbers. An undercover investigation involving agents from Atlanta, where Home Depot is based, led to Marquadt. Editor's Note: Here's a case where another 'third-party vendor' - an IT provider actually stole credit card data. mynews3.com

Make sure ex-employees don't walk out the door with your data Employee turnover is a fact of life. It's hard enough to make sure proprietary information and sensitive data are properly protected when a person works for the company. Enforcing security policies with ex or soon-to-be-ex employees can be nearly impossible. It's important to have tools in place that enable the organization to monitor the data the employee has access to, and review recent activity to determine if there is anything to be concerned about. The scenario of a disgruntled employee stealing corporate data when leaving the company has received national attention recently due to ongoing litigation between the venture capital firm TPG Capital LP and Adam Levine, a former spokesperson for the firm. TPG is suing Levine and alleges that he stole confidential documents and other sensitive media after being denied a promotion. csoonline.com

Retailer Goes 'Associate Free' with Remote Monitoring Hassless Mattress, which opened a few months ago, boasts that it has absolutely no in-store salespeople. That goes for opening and closing, too, which is done remotely. Management monitors the store via web cams, and shoppers can place their orders whenever they are ready on the in-store kiosks. In a report on radio station WUWM, shoppers seemed intrigued by the idea, if a bit mystified. One shopper kept expecting the salespeople to "pop out" of a back room. But she wasn't bothered when they didn't, because "it's not like I have big questions about a mattress. No, this doesn't bother me one bit. This is kind of nice." Store owners told the station they haven't turned a profit yet, because they've been spending a lot on marketing the concept. retailcustomerexperience.com

Target Hackers Hit Third Parking Service
Book2Park.com, an online parking reservation service for airports across the United States, appears to be the latest victim of the hacker gang that stole more than a 100 million credit and debit cards from Target and Home Depot. Book2park.com is the third online parking service since December 2014 to fall victim to this cybercriminal group. Last week, a new batch of credit card numbers [dubbed "Denarius"] went up for sale on Rescator[dot]cm, the cybercrime bazaar that earned infamy by selling tens of millions of cards stolen from Target and Home Depot. Multiple banks contacted by this author acquired a handful of cards from this new batch, and each of those financial institutions found the same pattern: All of the cards they bought had been issued to customers who recently made airport parking reservations at Book2Park.com. krebsonsecurity.com

Businesses warned of February 'Fraud Spree' - Could skyrocket 80% Small businesses are being warned to be on their guard in February, with payments expert Worldpay predicting "unprecedented levels of attempted fraud". Data from Worldpay, the UK's leader in payment processing, suggests instances of fraud could rocket by as much as 80% in February as hackers start to capitalise upon customer data harvested during a hectic Christmas shopping period. Tim Lansdale, head of payment security at Worldpay, said: "We see a dip in fraud around Christmas as hackers go on the hunt for information, using the online sales rush to stockpile thousands of customer card details. It isn't until February that they start cashing in on all the data they've collected. Other breaches can last much longer; attackers might decide to keep returning to their targets, sometimes for years." During 2011-2014, the average data breach exposed 284 days of card payments. Worldpay's analysis showed breaches lasting from 11 days at the lowest end of the scale, to 1,723 days at the other extreme. retailtimes.co.uk

Weekly Retailer to Watch: Tory Burch - Fashion Retailer Doubles in Value in Two Years - Store Expansion on the Horizon? This fashion retailers value recently hit $3.5 billion - an increase of about $1.25 billion over two years ago, They've built a management team that has stunned even the Wall Street gang. With hiring the former president and chief operating officer at Ralph Lauren Corp. Roger Farah, which was seen as a coup for Burch. Farah is widely regarded as one of the best ceo's in the fashion world and his arrival cast Burch's already well-regarded business in a new light for investors. "There are not a lot of brands today that have the momentum that Tory Burch does and now they have with Roger Farah." Farah isn't the only sign that Tory Burch continues to think big. Former Wal-Mart Stores Inc. ceo Lee Scott is also on the company's board. While adopting a slow-and-steady strategy, the Burch business has become more aggressive about expansion in the last 18 months. Beauty products were added in 2013 and watches came last year. Some of the company's backers are believed to be angling for an IPO this year or next, while others are willing to wait until 2017 or 2018. Handbags and footwear account for about 80 percent of the business. And 75 percent of revenues come from the U.S. wwd.com

Radio Shack's #1 shareholder may buy them in court auction & close hundreds of stores Workers at several RadioShack stores said the company has told them to help clear out many locations in February by shipping big-ticket smartphones to nearby stores and slashing prices on remaining inventory. wsj.com

The tally of closed retail stores in Canada keeps growing The tally of retail closures continues to grow in Canada with a new report from real estate company CBRE pegging the total to 1,114 stores in a little over three years. Jones New York added its name to the long list Thursday when it announced it was closing 127 stores, 36 of which are in Canada. The retailer's decision comes on heels of Target's decision to leave Canada and shutter 133 stores in the coming months. In total 16 brands have left the country since 2012. Here's the list, the number of locations and the year the chain closed:
Jones New York, 36, stores, 2015
Target, 133 stores, 2015
Sony, 14 stores, 2015
Mexx, 95 stores, 2015
Smart Set, 107 stores, 2014
Bombay, Bowring & C0. Inc. and Benix & Co. Inc. 110 stores, 2014
Jacob, 92 stores, 2014
Juicy Couture, 5 stores, 2014
Grand & Toy, 19 stores, 2014
Petcetera, 18 stores, 2014
Big Lots/Liquidation World, 78 stores, 2014
Zellers, 220 stores, 2013
Espirit, 46 stores, 2012
Fields, 141 stores, 2012 financialpost.com
Winter Storm Juno Update: Drives 40.8% drop in sales for retailers over 3 days Analysis from RetailNext shows that between Monday, Jan. 26 and Wednesday, Jan. 28, 2015, store traffic at Northeast retailers dropped 35.6% from the same three-day period the prior year. chainstoreage.com

Senators Make Cybersecurity Info Sharing Bill a Top Priority At a cybersecurity hearing for the Senate's Homeland Security and Governmental Affairs Committee, both sides of the aisle have said they're committed to making cybersecurity information sharing a priority and are hopeful that they'll be able to get a bill out of committee and passed this year. Helping organizations improve their cyberdefenses is one of the "top priorities" in Congress. Witnesses brought up a range of issues including protecting private customer data, the lack of liability protections that would encourage businesses to share information among themselves and the need to amend the Computer Fraud and Abuse Act update proposed this month by President Obama. wsj.com

Retailers targeted for financial information
According to Kaspersky Lab's survey of IT professionals worldwide, almost half of businesses in e-commerce/online retail (48%) and financial services sectors (41%) could lose some type of finance-related information over the course of a year through targeted attacks, application vulnerabilities and other forms of cyber-incidents. While the two business segments share this similarity, their attitudes towards security technology are different: only 53% of the e-commerce/online retail segment indicated that they "make every effort to keep anti-fraud measures up to date," which is 10% lower than the overall global average. Since the entire business model of online merchants is based on payment processing, this reluctance to invest in anti-fraud measures might cause business losses in case of a security incident. it-online.co

'Simple failures of policy' contributing to rise in cybercrime According to an annual survey, theft of data and hacking were considered to pose the most critical cyber-related threats to retailers - but security companies have suggested that the industry is not doing enough to counter the threat of hackers and new digitally-aware criminals. James Lyne, global head of research at Sophos, provided Essential Retail with a demonstration last week highlighting how simple it can be for hackers to steal customer information at the point of sale (PoS) in-store and online. He even suggested there are still retailers running their PoS on Windows XP, which is no longer maintained by Microsoft, the software company behind the program. "Cyber criminals will go after low-hanging fruit," he remarked, before explaining that many businesses operating in the retail sector still rely on what he perceives as bare-bone protection such as firewalls and anti-virus solutions. "For an industry responsible for holding and safeguarding so much sensitive customer data, it's worrying to see the level of overconfidence and lack of awareness surrounding cybersecurity," Lyne added. "What amazes me is how often the breaches are the result of incredibly simple failures of policy, training or technology and not the result of cyber criminals being particularly clever." essentialretail.com

New Retail Crime Law in Massachusetts
THEFT FROM RETAIL STORES (H 1474) -- Creates new crimes relating to theft from retail stores. The new crimes include using duct tape or other devices that block sensors designed to set off an alarm if not removed by the cashier; using an emergency exit to escape following the theft; and creating a bogus sales receipt or UPC code. The measure also creates a new crime of working in an organized retail theft ring. Supporters said that these theft rings are estimated to cost Massachusetts retailers more than $160 million annually. nashobapublishing.com

Mississippi panel moves ahead with felony charges for cargo theft A bill on the move at the Mississippi statehouse would dole out stiff punishment for truck, rail or container cargo thieves. Thieves who steal cargo from trucks loaded with controlled substances, or pharmaceuticals, valued at less than $10,000 would face fines up to $100,000 and/or up to 10 years in prison. Theft of controlled substances valued up to $1 million could result in as much as 25 years behind bars and/or fines up to $1 million. Loads valued in excess of $1 million could result in prison terms as long as 30 years and/or fines up to $1 million. landlinemag.com

Cache Is Said to Plan Liquidation After Bankruptcy Filing

Raptr Accounts Hacked, Accounts Compromised

Last week's most popular news article --

The Daily's 2,500 Store Closure Prediction in Q1 '15 Reached 1-28-15 - Store Closure Announcements Reach 3,171 Stores in 28 Days As predicted the U.S. retail market's saturation coupled with the online impact and some struggling retailers have caused store closing announcements to reach 3,171 stores in the first month of 2015. As part of our commitment to continue to keep you informed we'll be listing the store closure announcements list in a side bar column on the Daily for the rest of this year. Which brings the question do we reach 10,000 closures this year. As this will be the a record year for closures. about.com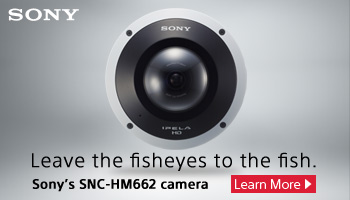 All the news - One place - One Source - One Time
The D&D Daily respects your time
& doesn't filter retail's reality
Report Your News!
(content subject to approval)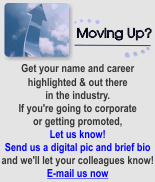 Press Release



SEARS HOLDINGS TRANSFORMATION EFFORTS LEADS TO ASSET AND PROFIT PROTECTION BUSINESS UNIT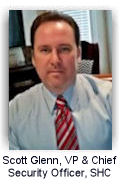 HOFFMAN ESTATES, Ill. - Sears Holdings Corporation announced today that it has reorganized its Loss Prevention program into an Asset and Profit Protection business unit to better align with the company's transformation and represent its evolving business needs.

"Our new Asset and Profit Protection business unit is a testament to how this team can contribute not only to the traditional profit improvement efforts of shrink and safety but also other key areas such as operations, business continuity and compliance, said Scott Glenn, Chief Security Officer for Sears Holdings. "We have built a strong team of leaders that understand the challenges that we face in today's retail environment and will continue to make an impact in the year ahead."

The new department includes leaders responsible for key areas across the company, including Kmart stores format; Sears stores format; Operations and Innovation; Learning and Development; Investigations, Online and Supply Chain; and Safety, Compliance and Home Services.


Loss Prevention News Network

"Live in NYC" 2015
Event Kickoff
Live from New York, it's the D&D Daily! MCs Joe LaRocca (VP & Senior Advisor, Loss Prevention, RetaiLPartners) and Amber Virgillo (Brand Strategist, Calibration, LLC) kickoff our marathon 7-hour broadcast - filmed live from downtown NYC on January 12, 2015, during the NRF Big Show. Amber and Joe give us a quick preview of what's to come in a jam-packed day full of informative and entertaining interviews on timely topics with leaders of the LP industry.
Solution Providers, have a video or commercial you want to publish? Contact us.




Short Circuit Electronics, Inc.
Prepare, Perform, Prevail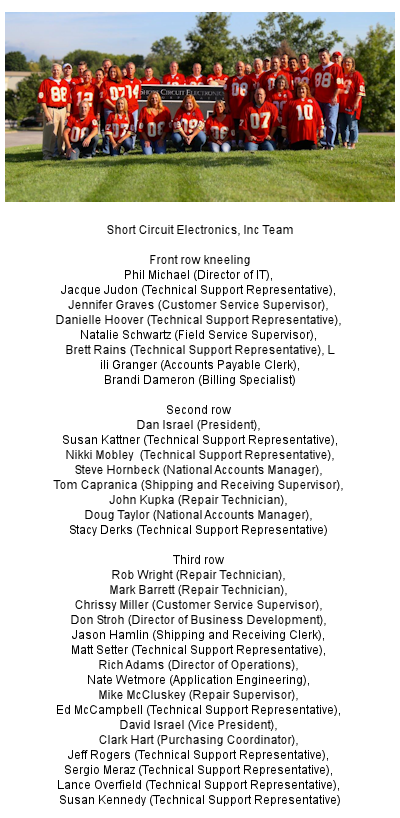 * The Short Circuit Electronics team, founded in 1988, is based out of Kansas City and provides CCTV equipment installation, removal, on-site service and repair for 73 national organizations at over 75,000 locations throughout the US, Canada and Puerto Rico. Each number on a team member's jersey represents the year they joined the company.
View all the selfies here!

Sponsored by:




e-commerce

Sponsored by The Zellman Group
4 reasons why Bitcoin is better
For many businesses and consumers, Bitcoin represents a new and better way to do business. As Gartner's Rajesh Kandaswamy observes, "The advent of Bitcoins with new digital actors and roles that neglect banks and clearing houses shows how many components of our monetary infrastructure are still replicas of edifices built primarily for a brick and mortar world. It also shows that large and fundamental innovations ... are still possible with the Internet, if we are willing to challenge some basic premises." The privacy, security, low transaction costs and ease of global purchases offered by Bitcoin make it a compelling payment tool for today's consumers, and those advantages will only solidify as the world discovers how to get the most out of Bitcoin's innovations. So why buy with Bitcoin? Start with these four reasons.

1. Bitcoin protects your privacy
2. Bitcoin is safer
3. Bitcoin has lower costs than credit/debit cards
4. Bitcoin is the better payment method for global commerce retailingtoday.com

EMV Transition Progressing Nicely Says MasterCard As the liability shift creeps closer (245 days as of the writing of this article) in the U.S., the migration to EMV is progressing well, according to MasterCard. "The U.S. migration to EMV [EuroPay, MasterCard and Visa standard payment cards] overall is progressing very nicely," said MasterCard SVP of Product Delivery Carolyn Balfany. "There are about 1.2 billion cards in the market with U.S. consumers today and we think by the end of 2014, across all brands, there were between 100 and 150 million cards already chip-enabled. More importantly, if we look toward the end of 2015, we believe that greater than half of all U.S.-issued cards and merchant terminals will be chip-enabled." pymnts.com

"Fraud is not a person - it is a dynamic grouping of statistics that deviate from the norm."
Stuart B. Levine, CFI, CFCI
CEO, The Zellman Group & Zelligent

Vendor Spotlight

White Paper - Specialty Beauty Retailer Offender, Shopper, Employee Feedback Study: LM Tag
The Loss Prevention Research Council (LPRC) conducted a series of in-person survey interviews in the Gainesville, FL. A specialty beauty retailer's StoreLab in order to understand the impact of the LM Tag on associates, shoppers and shoplifters. This research focused on the LM Tag's impact on protecting high end fragrances, one of the specialty beauty retailer's high loss products.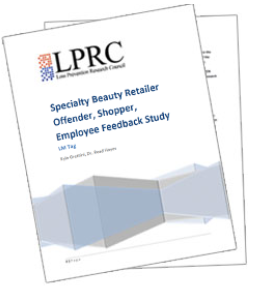 Shopper Feedback

93% of customers rated the LM Tag's effectiveness above a 5, indicating they think the LM Tag is effective at preventing theft.


Employee Feedback

90% of the associates surveyed agreed that they like the LM Tag and that it is easy to apply.


Offender Feedback

In this study, all 7 shoplifters indicated they would not attempt to steal a product that was protected by the LM Tag.


Click here to download the complete report.


ORC News
Sponsored by Security Resources
Police investigate money laundering operation at Colorado Cash for Gift Card stores News5 has uncovered a new sophisticated operation allowing thieves to turn stolen merchandise into cash in a matter of minutes. You may have seen a "Cash For Gift Cards" store location on your way to work. They buy your unwanted retail gift cards for cash and accused of money laundering. According to a search warrant, police say Justin Kruse, the owner of "Cash For Gift Cards" purchased hundreds of thousands of dollars worth of cards he knew were illegally obtained. Police say stores like Kruse's are a quick and easy avenue for illegal trade, and business is booming. Over the past few years, Kruse has opened up located in Denver, Colorado Springs and Pueblo. Cash For Gift Cards offers to pay customers up to 76-percent of the card's value. koaa.com

Dover, DE Police calls new Shoplifting Mugshot program a success A controversial approach to reducing shoplifting by posting suspects' arrest photos has been declared a success in Dover, despite complaints about violations of civil rights. The four-month pilot project called the "Shoplifter Notification Program," which started in August, produced a 19 percent drop in such crimes, city police said. "That was huge," said Cpl. Mark Hoffman, Dover Police Department's public information officer, who suggested the project after seeing similar efforts on other forces' webpages. The drop in shoplifting was especially significant, he said, because the project period included the end-of-year holidays. "That's our busiest time of year for shoplifting," Hoffman said, adding stores also are their busiest and youngsters with school vacations and time on their hands tend to raise the rate of merchandise thefts. delawareonline.com

10 iPads stolen from Columbus, OH Walmart
The theft of 10 Apple iPads from a store on the Northwest Side is the crime of the week in the Crime Stoppers program. Shortly before 5 a.m. on Jan. 12, a taxi took two men from the Varsity Inn, to the Wal-Mart. In the electronics section of the store, one man was a lookout while the other used a hammer to smash the glass in a display case. He then removed the iPads and placed them on a shelf nearby. The two men walked around the store for a few minutes, then put the iPads in a bag, left the store and rode off in the waiting cab. dispatch.com

UK: Granny-led family shoplifting ring for jail if caught again in Belfast An organized family shoplifting gang consisting of a grandmother and two of her granddaughters have been warned that if they appear in court again they are going straight to prison. Appearing at Londonderry Magistrates Court was Jessie Powell (65), of Ballycolman estate in Strabane, who faced six counts of theft of goods. Her two granddaughters appeared as well. The judge warned their attorneys not to try and argue that this was anything but an organized shoplifting ring as this would be "insulting everyone's intelligence". He said: "These three people don't understand what the truth is. This is clearly a premeditated, organised spate of shoplifting in Castlederg and Derry." He said: "These three people don't understand what the truth is. This is clearly a premeditated, organised spate of shoplifting in Castlederg and Derry." The judge gave them suspended sentences and saaid if you come back you're going to prison. belfasttelegraph.co.uk

Do you have an ORC case to share?
Share your ORC news and help the industry grow

Retail Crime News

Sponsored by NuTech National
LA County Sheriff Releases Tarantino-style Active Shooter Video - Warning Graphic A graphic new PSA from the Los Angeles Sheriff's Department offers violent advice on what to do during a mass shooting. The video, called 'Surviving an Active Shooter,' shows blood spurting and multiple victims left on the ground in a variety of mass shootings. Bystanders are seen using several different survival methods. 'This nine minute video presentation, which has been in production for nearly two years, is one of the most ambitious projects the Los Angeles County Sheriff's Department's Video Production Unit (VPU) has ever produced,' a release from the LASD says. It continues, 'The video presentation features three vignettes inspired by true life events and introduces the viewer to concepts such as: cover and concealment, location awareness, and self-defense.' dailymail.co.uk lacounty.gov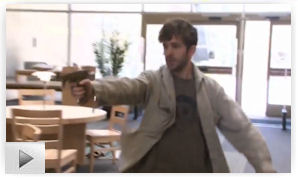 Sandoval Co. deputies arrest suspect in Albuquerque, NM TGI Friday's deadly shooting Early Monday, Albuquerque police confirmed Sandoval County deputies arrested the man suspected of shooting and killing a woman Saturday at TGI Fridays on Albuquerque's West Side near Cottonwood Mall. According to police, a woman was shot and killed in the parking lot of the restaurant. Police identified the suspect as 46-year-old Ernest Serna. kob.com

Shooting incident reported at Dunham's Sports store in Burlington, NC A sporting goods store employee was injured Sunday in an accidental shooting inside the store. Burlington police responded to Dunham's Sports, at Holly Hill Mall, at 2:38 p.m. to calls that an employee accidentally shot himself. Bruce R. Foote, 43, of Mebane, was on the floor when police arrived, suffering from a gunshot wound to his upper left leg. The incident occurred in the hunting goods area, where the store's firearms are displayed. Police determined the round came from Foote's own handgun, which he is licensed to carry, a release said Sunday night. thetimesnews.com

Man gets 40 years in prison for 2010 Anchorage mall shooting A man found guilty of second-degree murder in a 2010 shooting at Anchorage's Dimond Center mall, following a dispute over a stolen video-game console, was sentenced Friday to four decades in prison. Superior Court Judge Jack Smith sentenced Terence Gray to 50 years with 10 years suspended in the death of Edwing Matos. A jury verdict in July cleared Gray of first-degree murder in Matos' shooting and the attempted murder of Matos' cousin Dennis Johnson in the February 2010 confrontation, but convicted him on the second-degree charge. ktuu.com

Old Navy, Target and Burlington LP threatened with knife at East River Plaza in New York Police arrested a man who robbed the Old Navy, Target, and Burlington Coat Factory at East River Plaza, threatening security guards at each store with a knife when they confronted him. Alexis Maltes started his crime spree on New Year's Eve when he took two pairs of boxers from a rack at Old Navy and a coat from the Burlington Coat Factory, according to the NYPD. When Old Navy's security tried to stop him, Maltes, 33, pulled out a knife from his boot and said, "I'm not afraid of you," according to the criminal complaint. A few weeks later, on Jan. 20, Maltes returned to the shopping mall. He walked into Target, grabbed a cellphone and put it in his jacket. A security guard noticed that Maltes was holding a knife and backed off. Maltes began to leave, walked back to the guard and said, "I'm going to cut you, I'm going to kill you," before walking away, according to the complaint. Officers arrested Maltes after he returned to the Burlington Coat Factory Jan. 25 about 2 p.m. This time Maltes tried to take two coats, according to the complaint. privateofficer.org

Three wanted in Cape Coral, FL for credit card fraud Cape Coral Police need help identifying three people they believe are involved in credit card fraud. The three people were involved in stolen credit card purchases for more than $2000 from a WalMart located at 1619 Del Prado Boulevard South in early December, according to police. hitechcrimesolutions.com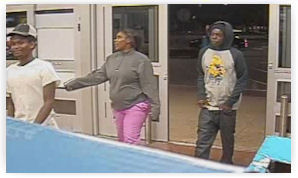 Rutherford, Co TN authorities arrest 5 for credit card fraud Rutherford County authorities have arrested five people connected to credit card fraud at businesses in Smyrna and Murfreesboro. In Smyrna, police arrested two suspects connected to credit card frauds at area businesses, according to a release from the Smyrna Police Department. Smyrna police arrested Kisomy Bolanos and Wendy Olivera on charges of criminal simulation and false report on Sunday. Bolanos was also charged with evading arrest, resisting arrest and possession of an altered driver's license. nationalcybersecurity.com

Serial shoplifter earns 21st conviction, but avoids prison with 'last chance' One evening last November, 59-year-old Donnell Lee Mitchell walked out of a Northeast Portland Grocery Outlet and did something he'd been convicted of doing at least 20 times before: stealing. The serial shoplifter -- with theft and forgery convictions stretching back to the 1980s -- was caught outside the bargain supermarket on Nov. 18 pushing a shopping cart with $39 of unpaid merchandise: peppered bacon, butter, cheese and a sweatshirt. The theft left Multnomah County judges, prosecutors and defense attorneys with a tough question: What do you do with a man who just won't stop stealing? Should he once again be sent to treatment to deal with crack cocaine and alcohol addictions? Or is he a lost cause who should get locked up? Prison should have been fresh on Mitchell's mind. Last April, he finished serving a five-year sentence for loading up bags full of frozen shrimp, ribs, roast and hamburger and threatening he had a gun after employees of a Gresham Albertson's confronted him. oregonlive.com

Two Wanted for Robbing Huntington, NY Jewelry Store Suffolk County Crime Stoppers and Suffolk County Police Second Squad detectives are seeking the public's help to identify and locate the men who burglarized a jewelry store in Huntington. Two men broke a front window with a hammer and entered Maddaloni Jewelers, located at 1870 East Jericho Turnpike, on January 17, 2015 at approximately 4:20 a.m. The men wore masks and gloves and stole jewelry from the store. One of the suspects wore a New York Giants jacket. They fled in a silver sedan. longisland.com

Man wanted for the Murder of elderly Ohio couple connected to WV armed robbery

Myrtle Beach-area police using multiple tactics to tackle string of armed robberies

16-year-old pulls knife on JC Penney's LP in Brairwood Mall, Ann Arbor, MI

Woman charged $20K in shopping sprees, salon visits to credit card of 91-year-old family member

Second Boston Store employee charged with credit card fraud

Jared Vault in Orlando Premium Outlets, Orlando, reported a $30K Grab and Run

Marks & Morgan Jewelers in Knoxville Center, Knoxville, TN reported a Grab and Run

Kay Jewelers in South Park Mall, San Antonio, reported a $3,200 Grab and Run

Joe's Plaza Jewelry in Lindenhurst, NY the victim of an Armed Robbery


Robberies and Burglaries
● Burke - Dane Co, WI - Armed Robbery
● CVS – Hampton, VA - Armed Robbery
● CVS – Mira Mesa, CA – Armed Robbery
● Dollar Store – Blacksville, WV - Armed Robbery
● EZ Foods – Lake Wales, FL - Armed Robbery
● GameStop – Visalia, CA - Armed Robbery
● Kangaroo – Fort Mill, SC - Armed Robbery
● Kroger – Sterling Heights, MI - Armed Robbery
● Kwik Shop – Little Rock, AR – Armed Robbery/Shooting – 3rd arrested
● Little General – Kanawha Co, WV – Armed Robbery
● Marathon – Lafayette, IN – Shooting
● PDQ – Middleton, WI – Armed Robbery
● Rite Aid – Chester, PA – Armed Robbery/Murder – Two charged
● Rite Aid – Charlotte, NC – Armed Robbery
● Tom Thumb – Chipley, FL – Armed Robbery
● TNT Vapors- Lincoln, NE – Armed Robbery
● Wendy's – Newark, DE – Armed Robbery
● 7-Eleven – Newark, DE – Armed Robbery
● 7-Eleven – Anderson Co, SC – Armed Robbery
● 7-Eleven – Garden Grove, CA – Armed Robbery/Shooting



Featured Job Listings
Sponsored by NuTech National
Feature Your Job Here For 30 Days -
70% Aren't On the Boards
Director Global AP
KFC & PH
Plano, TX
YUM! Brands
Business Unit AP Sr. Dir.
Walmart
Atlanta, GA
Wal-Mart
Sr. Director, Field LP
Ross Stores
Dublin, CA
Ross Stores
VP Supply Chain, LP & Safety
Ross Stores
Ft. Mill, SC
Ross Stores
VP of Sales
Checkview
Chanhassen, MN
Checkview
Director LP
Sephora
San Francisco, CA
Sephora
Corporate Mgr LP
Five Below
Philadelphia, PA
LinkedIn
Director LP East
Old Navy
New York, NY
Gap Inc
Director of Divisional LP
Dollar General
Goodlettsville, TN
Dollar General
Director Market LP
Walgreens
Phoenix, AZ
Walgreens
Director Market AP
Walgreens
Glastonbury, CT
Walgreens
Director Market AP
Walgreens
Guaynabo, PR
Walgreens
Director Market AP
Walgreens
Denver, CO
Walgreens
Director Market AP
Walgreens
Southfield, MI
Walgreens
Director Market AP
Walgreens
Roseville, MN
Walgreens
Regional LP Mgr
Dollar General
Multiple locations nationwide
Dollar General
LP Manager
Bowlmor AMF
Chicago, IL
Bowlmor AMF
LP Manager
Bowlmor AMF
Denver, CO
Bowlmor AMF
Regional LP Manager
PetSupermarket
Tampa, FL
Downing & Downing
Regional LP Manager
Tilly's
Orlando, FL
Tilly's
AP Specialist
Wegmans
Syracuse, NY
Wegmans
AP Specialist
Wegmans
Woodbridge, VA
Wegmans
AP Specialist
Wegmans
Woodbridge, NJ
Wegmans
AP Specialist
Wegmans
Hunt Valley, MD
Wegmans
Sales Representative
NuTech National
Maitland, FL
NuTech National
National Account Executive
Checkview
Northeast Region
Checkview
National Account Executive
Checkview
United States
Checkview
Corporate Investigator
Confidential
San Francisco Bay, CA
Confidential
National Account Manager
Vector Security, Inc
TBD
Vector Security, Inc

Limited Time Only - Post Your Multi-Unit LP jobs for FREE - Learn More Here

Daily Job Alerts


Appearing One Day Only
View our Internet Jobs Archives here
Snow Day! We will update our daily LP jobs section in its entirety tomorrow.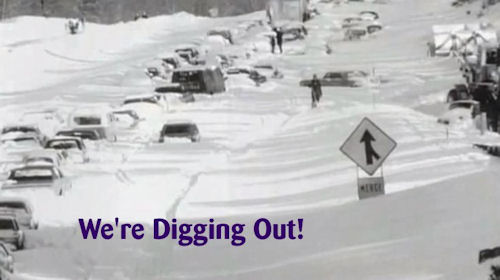 Home of the Industry's Original
On the Move

Walter Dubose was named Sr. Manager of LP for Bed Bath & Beyond.
Brad Donatille was promoted to Assets Protection Manager for Sears Holdings Corp.
David Marositz was promoted to LP Assistant Manager for Bloomingdale's.
Post Your New Job or Promotion!
See all the Industry Movement


Your Career
Sponsor this section of the Daily
How to Prove Your Naysayers Wrong
There's always going to be that quiet fear that someone, somewhere will say either you can't do something, or that you shouldn't. Don't back down, go for it and face it head on! Here's how you can address your naysayers. Identify them
12 Things Successful Leaders Never Tolerate Tolerance is mostly a good trait to have, except when they could ultimately destroy you. In order to obtain a successful life and be a meaningful leader, sometimes you must refuse to tolerate certain things, such as these. Say bye to boredom
Last week's most popular articles--


How to Earn the Job During Your Second Interview The key to being successful at the second interview is to show the hiring manager why you should be the one they choose to hire. Here are two ways to accomplish this to help you prove you deserve the job. Bring examples
Six Essential Productivity Tips for Introverts Introverts tend to have great power of concentration, giving them incredible focus for long periods of time. In today's fast-paced workplace, however, introverts may start to feel a little frazzled and constantly bombarded by distractions. Here are some ways to maximize your productivity while minimizing the distractions. Keep peace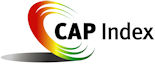 Tip of the Day
Sponsored by Vector Security
At the end of most interviews candidates are given the opportunity to ask questions. Surprisingly enough most candidates are unprepared for that question itself. So take the time in your preparation to develop few well thought out questions that reflect your knowledge of the company, their future plans, and how you fit within them. Certainly your questions should also focus around the variables that increase the success of the specific position you're applying for and not deal with the benefits, salary, or work schedule, travel requirements, or expenses. As these questions will turn off an interviewer and are premature. Your questions should be a reflection of the type of executive you are and will be if they hire you and therefore should be designed to show how you'll be successful and valuable for their organization.

Just a Thought,
Gus







Upcoming Events
---
Recruiting?
Get your job e-mailed to everyone... everyday
Post on our Featured Jobs Board!
Reach your target audience in 2015 every day!
Request our 2015 Media Kit
update account / change e-mail
unsubscribe FEEDBACK
www.downing-downing.com

Advertise With The D&D Daily




36615 Vine Street, Suite 103
Willoughby, OH 44094
440.942.0671
copyright 2009-2019
all rights reserved globally