Published Today - Top of Smartbrief on Leadership
"Everyone in your organization has a responsibility to act on #MeToo"
Organizations, teams and individuals each have a role in moving the #MeToo movement from talk to realistic action. Here are some ideas for doing so.

Situation: Sexual harassment and gender discrimination are still pervasive. Women finally feel empowered to share their own stories, and appalling examples are being exposed across all industries. The social media and celebrity support for the cause of #MeToo is not going away.

Problem: It's not OK to harass people in the workplace, or anywhere else for that matter. More broadly speaking, #MeToo extends well beyond harassment and includes biases and unacceptable workplace actions based on race, religion, sexual preference, nationality, and any additional categories of what I'll call "otherness" that human egos have made up.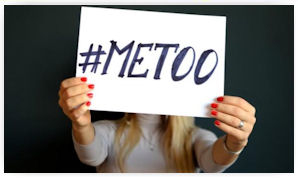 Implications: As Simon & Garfunkel sang, "Fools, said I, you do not know, silence like a cancer grows..." Costly lawsuits and irreparably harmed brands. Great ideas go unshared and innovation is stymied. There is an exodus of valuable talent. Your client experience is tainted when they engage with your disconnected, disenfranchised people. These are just a few implications. Your organization will lose money in ways you haven't yet contemplated and about which you'd be apoplectic if accurately quantified.

Needs Payoff (solutions to meet client's needs): I don't claim to have all the answers or even the right answers, but I'm bold enough to offer up some ideas. So here goes.

These are things you can do right now to start making #MeToo a thing of the past

Individuals

When in doubt, ask yourself, "Would what I'm about to say or do pass the 'If it were my kid test'?"

Read University of Houston research professor and author Brene Brown's latest, "BRAVING the Wilderness."

Teams

Even if your organization is slow with an official response to #MeToo, there is nothing stopping you from shifting mindsets and enforcing the right behaviors on your team, whether as a formal leader or team member.

Organize a team book club and read "BRAVING the Wilderness."

Craft a Designed Alliance, which is an operations manual of sorts in which your team aligns on how to work best together.

Organizations

Like any worthy change-management initiative, a thoughtful, coordinated and sustainable culture
transformation to overcome #MeToo and similar harms will take time and extensive planning. As organizational development legend Peter Block said, "If we want a change in culture, the work is to change the conversation."

Elevate culture to a C-suite strategic priority and empower all the right people.

Hire a leadership or organization development company to help orchestrate a culture change.

The first step in solving any enormous problem is to take an action. Don't just stand there looking at the problem in a state of overwhelm, denial, or analysis paralysis. Do something. Then observe what worked and do more of it. Understand what didn't work and adjust. If you've made it this far in the article, consider your first step taken. Now, what will you commit to do next? smartbrief.com

Modern Tools for Loss Prevention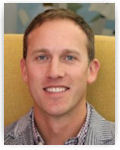 One of the exciting parts of being in retail loss prevention, for Britt Davidson, manager of loss prevention at West Des Moines, Iowa-based Kum & Go L.C., is crime trends are constantly changing.

Kum & Go, in numerous states, is helping to introduce new laws and advocate for increased penalties for skimming and credit card fraud.

Kum & Go uses a variety of technologies to address shrink and theft at its 450-plus c-stores in 11 states.

"Internally-developed, exception-based reporting helps us find our 'leaks.' ThinkLP, a case management software, assists with the entire investigative process, including audits and restitution efforts," Davidson said "March, Axis and Samsung is an extensive, all IP CCTV system. We hope to implement camera analytics in 2018 to support the needs of our business partners, including customer count, dwell times and conversion rates."

Training, communication and awareness are the foundation for a successful prevention program, Davidson said. Kum & Go is currently revamping its entire loss training curriculum, which will include training for hourly associates up to senior level positions.

FUTURE OUTLOOK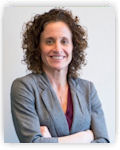 Lisa LaBruno, senior vice president of retail operations for Retail Industry Leaders Association (RILA), noted a trend toward increased violence by shoplifting subjects, organized retail crime and gangs. "RILA is doing its part to expose retailers to cutting-edge, game-changing technology designed to address some of these evolving challenges."

Artificial intelligence, augmented reality, prescriptive analytics and crowd sourcing are just a few of the emerging technologies retailers are leveraging.

For example, instead of placing an expensive high-shrink item on the shelf, retailers can use virtual reality to allow customers to interface with an image of the product.

"I can pick it up. I can open it...and I feel as though the product is in my hand, but it's not," LaBruno said.

Meanwhile, crowd sourcing is being used to identify shoplifters. People can watch live feeds into stores and if they spot a suspicious character they can tag that person's image. If an image receives enough tags, the store would receive an alert.

While LaBruno doesn't endorse any particular technology she said such examples show how retailers are becoming more innovative in their strategies

"We're exploring all angles and what's most important is informing future development of technologies," said LaBruno. cstoredecisions.com

Managing the reality of consumers protesting with their wallets
Polarizing political stances, inappropriate behavior and/or statements, safety issues, perceived deception, you name it. Numerous brands have inspired the kind of strong emotions in consumers that no one wants to experience. And with the ever-increasing pool of public and private figures under fire, there's bound to be more indignation to come.

The challenge is that social media helps spread issues and passions like wildfire. But therein might also be a benefit: The flame that burns twice as bright, it's long been said, burns half as long. Issues come, issues go and it doesn't take long before something else appears in our feeds to strike another match.

So why do some brands survive boycotts and negativity, while others go down in flames? Many factors play in, the experts say: timing, transparency, loyalty, a willingness to own up to mistakes and, in some cases, the nature of the issue.

As Millennials continue to grow in influence, the landscape of boycotts and their impact on purchasing behavior may shift. stores.org

CA lawmaker wants to crack down on Organized Retail Crime by making it a Felony
A state assemblyman wants to create a new felony offense to penalize organized retail theft, a crime some have called an unintended consequence of a 2014 ballot initiative that reduced drug possession and some theft crimes to misdemeanors. Under Proposition 47, a theft crime has to involve $950 worth of property in a single incident to rise to a felony. That threshold, some retailers have said, allows members of organized crime rings to steal from multiple stores, or from the same store numerous times a day, without facing tougher punishment.

Assemblyman Jim Cooper (D-Elk Grove) first proposed a change last year by asking voters to amend Proposition 47 - which passed with 60% approval - making it a felony to steal $950 worth of property in a year. But after much debate, his legislation was shelved in February in the Assembly Public Safety Committee. Now its chairman, Assemblyman Reggie Jones-Sawyer (D-Los Angeles), is pushing a bill of his own to tackle the problem. His legislation would make it a crime to work with others to steal goods or buy stolen goods with the intent to sell, exchange or return the merchandise. Under the proposal, organized retail theft would fall under a category of crimes known as "wobblers," meaning prosecutors are able to charge them as misdemeanors or felonies depending on severity. latimes.com

Phoenix, AZ: Shoplifting Diversion a step closer to statewide offering
The Arizona State Senate gave a thumbs-up to a bill last week that would make diversion classes an option for those charged with shoplifting across the state. According to a Senate fact sheet, SB 1476 would "allow a person who is suspected of shoplifting to complete an education program instead of reporting the crime to law enforcement, under certain conditions." The bill was introduced by Sen. Rick Gray (R-Sun City) and passed the floor vote 22-7 with Sen. Judy Burges (R-Sun City West) not voting.

If somebody is caught shoplifting, the store merchant can give them the chance to complete a diversion class instead of dealing with the police. Shoplifting convictions run the gamut from a class 1 misdemeanor to a class 4 felony depending on the circumstances of the crime and the value of goods stolen. This can mean anywhere from a fine of up to $2,500 with a maximum of six months in jail, to 3.75 years in prison in the most extreme. arizonasonoranewsservice.com

SEC charges Theranos and CEO Elizabeth Holmes with 'massive fraud'
Former Walgreens Key Business Partner & Blood Screening Tech Firm
The SEC has charged Theranos, Elizabeth Holmes and Ramesh "Sunny" Balwani with fraud relating to the startup's fundraising activities. The company, CEO Holmes and former president Balwani are said to have raised more than $700 million from investors through "an elaborate, years-long fraud." This involved making "false statements about the company's technology, business and financial performance." Theranos and Holmes have already agreed to resolve the charges, which will involve the CEO paying a penalty and giving up effective control of the company she founded.

The SEC's statement says that the company and the two executives misled investors about the capability of its blood testing technology. Theranos' big selling point was that its devices could scan for a number of diseases with just a single, small drop of blood, compared to the usual vials. Unfortunately, the company was never able to demonstrate that its system worked, and used traditional equipment to conduct the majority of its tests.

The company has had its fair share of ups and downs, and raised hundreds of millions of dollars on the promise of revolutionizing medicine. By 2016, the company was facing a fight with Walgreens, its key partner, and whistleblowers claiming that internal standards were concerning. engadget.com

Pilot Flying J Sales Team $56M Loyalty Rewards Fraud 'Rankings of Guilt'
Ex-president of Pilot Flying J objects to being labeled most guilty in $56.5M fraud scheme
Defense attorneys are crying foul over the pecking order in federal prosecutors' court-ordered ranking of 17 former employees of the nation's largest diesel fuel retailer by level of responsibility for a $56.5 million scheme to defraud truckers.

U.S. District Judge Curtis L. Collier had ordered federal prosecutors Trey Hamilton and David Lewen to rank - from most guilty to least - the 17 former executives and staffers of Pilot Flying J now facing sentencing in a plot to promise trucking firms discounts on diesel fuel they never intended to fully pay.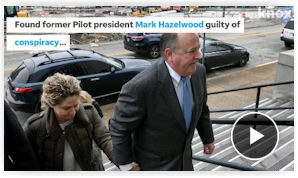 Hamilton and Lewen opted to rank the 17 instead by levels of power within Pilot Flying J, with Hazelwood, the former president at the top of the list.

The attorneys countered, "Mr. Hazelwood does object to the Government's 'approximation' of him as being the most culpable defendant.

Hazelwood was convicted in February. He is facing more than two decades in prison and is currently under house arrest in one of his four homes. He was earning $26.9 million in the months before Pilot Flying J's Knoxville headquarters was raided in April 2013.

When Hazelwood was discharged in May 2014, the truck stop giant's board agreed to pay him $40 million as part of a confidential settlement agreement, which was listed as an exhibit at Hazelwood's detention hearing. The payments were due to him "pursuant to his pre-existing employment agreement," Pilot Flying J said in a statement.

Attorney Annie T. Christoff is contesting the prosecutors placement of Wombold, a former vice president, in the ranking hierarchy alongside ex-executives John "Stick" Freeman, Brian Mosher, Arnie Ralenkotter and Jay Stinnett.

Wombold, tried with Hazelwood, was acquitted of the conspiracy and six of seven wire fraud charges. His defense team had argued he was being pushed out of his job by fraudsters Freeman and Mosher, and knew about the fraud scheme but did little to promote it.

Jones' defense attorneys, Ben Vernia and Cullen Wojcik, agree with the prosecutors that she should be grouped by level of culpability with the all-female account representative staff. The jury convicted Jones in the conspiracy but acquitted her of individual acts of fraud. knoxnews.com

Amazon Settles With Job Applicants Over Background Checks
Amazon.com job applicants told a Florida federal judge Tuesday that they had settled their claims against the e-commerce giant over consumer background checks they said were performed without following strict legal requirements. Hargrett and Austin claim Amazon ran afoul of a provision in the law by failing to present applicants with "standalone disclosures" - notices that focus solely on providing a clear and conspicuous disclosure that the background check is being requested and that the applicant is authorizing in writing procurement of the report. law360.com

Using Blockchain for Food Safety
Retailers and tech partners are pressing adoption in food safety
For retailers and suppliers selling and distributing food products, the path from "farm to fork" can set in motion a perilous journey.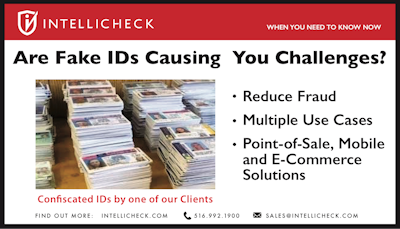 Within the food supply chain, companies have a two-pronged duty, says Bob Wolpert of Golden State Foods, an Irvine, Calif.-based global food service company that supplies product to fast-food restaurants, most notably McDonald's

The first and foremost responsibility is to ensure consumer safety and health, says Wolpert, who is Golden State's corporate senior vice president and president of its Quality Custom Distribution division. Secondly, if there is an issue such as contamination, companies must be able to narrow the scope of any market impact. stores.org

It's official: Toys 'R' Us files liquidation plan-but some stores could stay open
Ending weeks of rumors, the nation's largest toy store retailer has informed a U.S. bankruptcy court that it must liquidate. But it left open the chance that some U.S. stores will remain open under a potential deal involving its Canadian operations.

Toys "R" Us on Thursday filed documents with the court seeking approval to begin conducting a wind-down of its U.S. business and liquidation of inventory in all 735 U.S. stores, including its locations in Puerto Rico. The retailer said it will provide more details about the liquidation of its stores and going-out-of-business sales at a later date.

The Record reported. Toys "R" Us said it has enough money left to pay its 33,000 workers for "no fewer than 60 days." chainstoreage.com

Toys R Us Tells Workers It Will Likely Close All US And UK Stores

February Retail Sales Increase 4.4 Percent Over Last Year
The three-month moving average was also up 4.4 percent over the same period a year ago, and the results come as NRF is forecasting that 2018 retail sales will grow between 3.8 percent and 4.4 percent over 2017. businesswire.com

Retail defaults to spike in March as maturities mount in 2019, Moody's says
Overall retail looks to be improving, O'Shea said, it's just morphed into somewhat of a "have/have nots" scenario. The highly leveraged companies, many backed by private equity partners, are the ones fighting to stay afloat today, according to Moody's.
Here are the companies on Moody's so-called watch list:
1. 99 Cents Only Stores
2. BI-LO Holding Finance
3. Bluestem Brands
4. Claire's Stores
5. David's Bridal
6. Everest Holdings
7. Evergreen AcqCo 1 LP
8. Fairway Group Holdings
9. FULLBEAUTY Brands Holdings
10. Guitar Center

11. Neiman Marcus
12. Nine West
13. Sears Holdings
14. TOMS Shoes
15. Vince
16. Fresh Market
17. Payless
18. SHO Holding
19. J.Crew
20. Indra Holdings cnbc.com
Dollar General to open 900 stores in 2018

Bankrupt Bon-Ton faces two possible fates: Acquisition or death


Quarterly Results

Williams-Sonoma Q4 comp's up 5.4%, net sales up 6.2%, full yr. comp's up 3.2%, net sales up 4.1%
Pottery Barn Q4 comp's up 4.1 %, full yr comp's up 1%
West Elm Q4 comp's up 12.3 % 6.5 %, full yr. com's up 10.2%
Williams Sonoma Q4 comp's up 4.3 %, full yr comp's up 3.2%
Pottery Barn Kids Q4 comp's up 0.9 %, full yr comp's down 1.8%
PBteen Q4 comp's up 2.6 %. full yr comp's down 1.4%
E-Commerce Q4 sales up 8.4%, full yr. up 5.5%, or 52.5% of total company sales

Dollar General Q4 comp's up 3.3%, net sales up 2.1%, full yr. comp's up 2.7%, net sales up 6.8%

Weis Markets Q4 comp's up 1.2%, sales up 2.2%, full yr. comp's up 1.5%, sales up 10.5%

Ahold USA Q4 comp's up 0.6%, net sales down 9.3%, full yr. net sales down 3.4%
Delhaize America Q4 comp's up 1.5%, net sales down 7.4%, full yr. net sales up 117.9%

Sears Holdings Q4 comp's down 15.6%, sales down 27%, full yr. comp's down 13.5%, sales down 24%
Sears stores Q4 comp's down 18.1%, full yr. comp's down 15.2%, sales down
Kmart Q4 comp's down 12.2%, full yr. comp's down 11.4%

RLPSA Connect Announces Speaker Line Up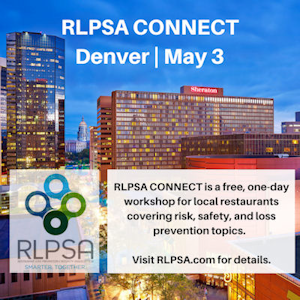 He Said, She Said: How to Investigate Sexual Harassment - Wicklander-Zulawski & Associates

Outsmart Crime: CAP Index - Regional QSR Crime Statistics Update

DoorDash, GrubHub, UberEats...Oh My!
Are you thinking of the legal ramifications for both internal drivers and third-party delivery companies? - David Donna, Hospitality Lawyer

Other Presentations Include:
"Tackling the Opiate Epidemic: Actionable Strategies for Protecting your Restaurant"

"Brand Protection: Guarding Against the Viral YouTube Moment"

"Restaurant Roundtable: Discussion on Current Industry Challenges & Solutions"
View full agenda here

All attendees must register! Event is free for restaurants!

Register today by emailing your name, title, company and email address to Executive Director, Amber Bradley, at amber.bradley@rlpsa.com.
Executives Argue Compliance Case for Cybersecurity
Compliance can play an important role in winning management-level support, harnessing resources and championing the cultural changes required to embed the proper cybersecurity mindset among an organization's employees, supply chain partners and stakeholders, said Lynn Haaland, global chief compliance and ethics officer and chief counsel for cybersecurity at PepsiCo Inc.

Three areas where compliance can be effective are in providing training and communication, educating and managing the expectations of senior management and building coalitions to emphasize risk mitigation as a reason to improve cybersecurity.

Training and communication can reinforce the idea of mitigating risks, and can be done through an organization's code of conduct, values statement and other policies, she said. "It just takes one answered phishing email to sink the ship."

It is equally important to make sure board members and C-suite executives understand the limitations of cybersecurity, even when it is executed well, said Ms. Haaland. Compliance can help leaders understand not all cyber risks are equal and deserve a similar response, and that they need to be balanced with other risks an organization might face, she said.

Building coalitions within the organization to push for better risk mitigation can help in making sure there are enough resources for the task and that they are properly shared where needed, said Ms. Haaland. "Breaches will occur; the real test is how we respond," she said. wsj.com

Macy's CEO outlines plans for mobile checkout
Macy's is testing mobile barcode self-scan for accelerated checkout at some stores, and is planning to roll out the capability in at least 450 of its stores, according to Cincinnati Business Courier coverage of statements made by Macy's CEO Jeff Gennette at this week's Bank of America Merrill Lynch Global Consumer & Retail Technology Conference in New York City.

Using a feature in the Macy's mobile app, shoppers would use their phones to scan barcodes on the merchandise they want to purchase, and then go through a dedicated mobile checkout line, where payment would be verified, and security tags removed from the products purchased, according to the report.

Gennette also told the Merrill Lynch conference audience that the checkout process is currently the retailer's "single biggest pain point."

Macy's may soon join a list of several other big names in retail using mobile apps to accelerate the checkout process. That list of course includes Amazon, Walmart, Kroger and Starbucks, to name just a few. retaildive.com

77% of Businesses Lack Proper Incident Response Plans
Despite increased confidence, companies still struggle with cyber-security
Organizations may feel increasingly resilient when it comes to fighting cyber-attacks, however, they are far from invincible.

While 72% of organizations feel more "cyber resilient," or having a stronger security posture, 77% admitted they do not have a formal cyber security incident response plan (CSIRP) applied consistently across their organization, according to "The Third Annual Study on the Cyber Resilient Organization," from Ponemon Institute, and sponsored by IBM Resilient.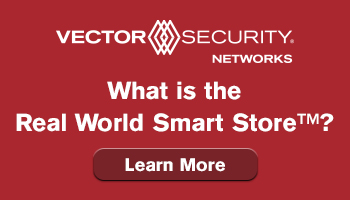 Despite having formal CSIRPs in place, highly resilient organizations (61%) attribute their confidence to their ability to hire skilled personnel. However, organizations need both technology and people to be cyber- resilient. In fact, 60% of respondents consider a lack of investment in AI and machine learning as the biggest barrier to cyber resilience

Lacking solutions are increasing the time to resolve an incident among 57% of respondents, while 65% reported the severity of the attacks has increased. These problems are further compounded by just 31% of companies having an adequate cyber resilience budget in place, and difficulty retaining and hiring IT security professionals (77%).

In fact, only 29% of respondents reported having ideal staffing to achieve cyber resilience. Only half (50%) of participants said their organization's current CISO or security leader has been in place for three years or less, and 23% said they do not currently have a CISO or security leader.

The top reason cited for improved cyber resiliency was hiring skilled personnel (61%), followed by better information governance (60%), and visibility into data assets and applications (57%). darkreading.com
chainstoreage.com

Beyond Passwords: How Security Can Improve Identity in 2018
In the retail world, the first stirrings of change are afoot. Consider for instance Amazon Go, an emerging store model in which shoppers are recognized by their mobile device and get to scoop up their goods without even having to wait in line, much less swipe a card or enter a password.

"That one move is likely to level-set expectations in retail for consumers in a very dramatic way. Consumers who can buy this way in a physical story likely won't have much patience for entering passwords online: They'll want something quicker and simpler. The shift away from passwords is perhaps most visible in financial services, where CSOs and CISOs often have responsibility for high-value personal and financial data.

Biometrics, Dual-Factor

In the short term, many will find the answer to that question through easily-implemented biometric and multi-factor solutions. The longer-term fix will look a lot like Aetna's model, experts say, with complex algorithms building a reliable means of identification from a broad range of metrics. Aetna expects some 30 million of its customers will be able to login password-free by the end of 2018.

Many will turn to dual-factor methods as a password work-around. Typically, an employee seeking to access a system enters a password, but that's no longer enough to get in. The user then receives via text a temporary code that is used to confirm identity.

Some predict the next phase of security may combine biometrics, artificial intelligence and sophisticated algorithms to deliver higher-level security while simultaneously simplifying the end-user experience.

The insurer's security protocols harvest between 30 and 60 metrics around a given user: How many apps you have on your phone? What are the most frequently used apps? How do you hold your phone when you use those apps?

"We bind attributes to the device you are using: What kind of plug-ins you have on your browser, how your browser is configured, what location you are in. All those together create a mathematical score, and the application uses that to provide access," says Routh.

Essentially, the system considers such a wide range of variables that the only way you can authenticate yourself is by being...exactly who you are. If you are anyone else, the math won't add up. securitymagazine.com

Off-the-shelf smart devices easy to hack
Off-the-shelf devices that include baby monitors, home security cameras, doorbells, and thermostats were easily co-opted by cyber researchers at Ben-Gurion University of the Negev (BGU). As part of their ongoing research into detecting vulnerabilities of devices and networks expanding in the smart home and Internet of Things (IoT), the researchers disassembled and reverse engineered many common devices and quickly uncovered serious security issues. homeladsecuritynewswire.com

Passaic County, NJ: 11 men Arrested in $1 Million Cargo Theft Operation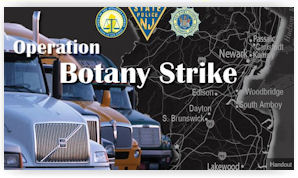 New Jersey State Police arrested 11 men, dismantling a cargo theft trafficking ring, and recovering more than $1 million worth of merchandise, which was destined to supply nearly a dozen national retail stores in New Jersey and across the country. The five-month investigation dubbed "Operation Botany Strike," began in October 2017 when detectives began investigating the theft of a tractor-trailer, which contained $104,000 worth of meat, from a trucking lot in South Amboy. Troopers found the abandoned tractor-trailer later that day at a Service Area on the NJ Turnpike and began following leads, which ultimately uncovered the organized theft ring.

Detectives determined that members of the theft ring would transport stolen tractor-trailers from various jurisdictions throughout the state to specific locations within a business facility in Passaic. That facility served as the predominant location where members would load and offload stolen cargo as well as store the stolen tractor-trailers. Detectives also identified secondary locations in Little Ferry and Secaucus that served a similar function. The seized cargo, which was worth more than $1 million, included clothing, granite, home goods, landscaping equipment, and food products and was destined to be sold domestically and overseas. nbcnewyork.com

2 New York Men Plead Guilty to Using Counterfeit Credit Cards for $91K at Giant Eagle Stores
In connection with the guilty plea, the Court was advised that in June 2016, William and Christopher Candelaria and others conspired to use counterfeit credit cards at Giant Eagle stores in Western Pennsylvania to purchase gift cards and merchandise, which totaled approximately $91,000. justice.gov

Dickson, TN: Walmart parking lot meth lab busted after shoplifter pursuit
Three people were arrested Tuesday afternoon in the Dickson Walmart parking lot when the pursuit of a shoplifter led to a vehicle containing meth-making materials, according to authorities. Thomas Seitz, 52; Genifer Pevahouse, 42, and Larry Terlecki, 45, were all arrested for shoplifting as well as charges for possession of drugs and drug paraphernalia. Seitz was also charged with possession of a weapon by a convicted felon. Pevahouse was also charged with resisting arrest and possession of a weapon during the commission of a felony. Terlecki faces additional charges for a warrant for his arrest for domestic assault. Once the three were caught shoplifting, law enforcement received permission search the car and discovered the meth lab inside, said Dickson police. tennessean.com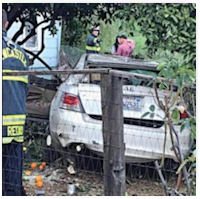 North Auburn, CA: Home Depot Shoplifter arrested following 10-mile car chase, crashed into a tree
A Folsom man is facing charges of shoplifting and evading law enforcement after a tool theft from North Auburn's Home Depot led to a wild car chase that ended when it crashed through a fence into a Newcastle home's front yard. auburnjournal.com




Oklahoma City, OK: 3 women steal over $1,000 worth of shoes from Shoe Carnival

Longmeadow, MA: Police seeking woman in $1,000 theft from CVS


Shootings, Stabbing & Deaths
Mountain Home, AR: Dollar General employee stabbed to death inside store; she knew her attacker
The Mountain Home Police Department has identified a woman stabbed to death at the Dollar General Store. Police say Kirstie Headley, 38, was an employee of the store. She was working at the time. Investigators said she was stabbed five times by a man at the store located on Highway 5 just before 10:00 p.m. Tuesday. She later died at a local hospital. According to police, the suspect surrendered at a home a couple of hours later; formal charges are pending. Police say the two knew each other. This is the first homicide investigation in Mountain Home since 2006. ky3.com

Hanover County, VA: Man identified, shot by Richmond police during arrest
at Food Lion
Thomas Conner Southworth, 27, was shot by Richmond Police Tuesday evening in a grocery store parking lot in South Richmond while city officers were assisting the Hanover County Sheriff's Office in an investigation into an earlier robbery. Authorities described Southworth's injuries from the shooting as not life-threatening. Richmond police declined Tuesday to say whether Southworth was armed when police shot him. Southworth was charged with robbery in connection with an incident Monday morning outside a Walmart in Mechanicsville. richmond.com

Columbus, OH: Man shot and killed outside C-Store.

Chicago, IL: Domino's front door shattered by Gun Fire, shots just missed employee

Appleton, WI: BB gun shot from moving vehicle at front door of Menards

Columbus, MS: 8 Arrested following fight inside C-Store, 2 guns recovered
---
Robberies & Thefts
Moreno Valley, CA: Three men arrested following 4 Walmart burglaries
Three Moreno Valley men were arrested Tuesday in Rancho Cucamonga and are under investigation for burglarizing four Walmart stores that day, including the last incident in which they ran from a Foothill Boulevard store with merchandise in their arms and fled in a car. A fourth man remains at-large. The theft at the Foothill Boulevard Walmart, was reported just after 3 p.m. after the men ran through the store's fire doors with the goods and fled in a car. dailybulletin.com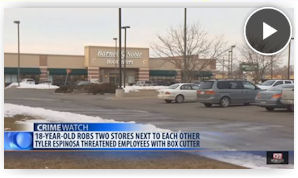 Billings, MT: Man arrested for Armed Robbery of a Barnes & Noble and Golden Corral Restaurant with a box cutter
Billings police said a man, identified as Tyler Anthony Espinosa, walked into the Golden Corral restaurant on 24th Street West about 3:10 p.m., showed a box cutter to an employee and demanded money. The employee complied, and Espinosa fled. Three minutes later, police received a call from Barnes and Noble that a man, later identified as Espinosa, walked into the store a block away and made a similar demand while wielding the box cutter. ktvq.com

Washington D.C.: Police arrest man for stealing Security Guard's gun at Safeway
A police report says that the guard was assaulted and that his gun fell out of his holster as he tried to stop a man who was trying to steal Tide detergent from a Safeway store on Maryland Avenue NE. Police said the suspected shoplifter picked up the gun and fled shortly after 9 p.m. Authorities said he was arrested on Wednesday. The guard works for Blue Line Security Services, based in Landover, Md. washingtonpost.com

Dothan, AL: Armed robbery suspects in custody following 5 early morning raids

Las Vegas, NV: Pair wanted for stealing luxury watch from Caesars Palace store

Little Rock, AR: Justice store employee Pepper Sprayed as thief flees with clothing

Odessa, TX: Police arrest suspect in Bealls burglary investigation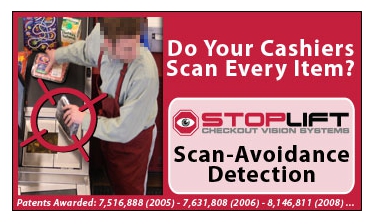 Memphis, TN: Security Guard was bit on the face by Burglar attempting to flee

Spartanburg, SC: Man impersonating Police Officer, caught shoplifting beer at Circle K

Ashwaubenon, WI: D&M Jewelers reported a Burglary/smash & grab on 3/13

Portland, OR: Aylee & Co. jewelry reported a Armed Robbery on 3/14, suspect arrested

Piercing Pagoda in the Paradise Valley Mall, Phoenix, AZ reported a Grab & Run on 3/9, item valued at $379
---
Sentencings & Charges
115 Face Felony Charges & 61 Face Misdemeanor Charges In $5M Fla. Food Stamp Investigation
More than 100 individuals in the Jacksonville, Florida, area have been charged with felonies for their involvement in a $5 million food stamp trafficking scheme. The investigation has led to felony charges for 115 people and misdemeanor charges for 61 others, the Jacksonville Sheriff's Office said.

The defendants allegedly traded SNAP recipients' benefits cards to make fake food purchases, or swapped the cards for cash at 50 cents on the dollar. The investigation targeted the operators of fraudulent businesses set up to make fake food purchases, with the SNAP recipients trading their benefits for cash. Authorities also said the fraud took place at fictitious seafood and meat shops established by law enforcement as part of a six-month undercover operation in which detectives conducted more than 390 covert transactions. law360.com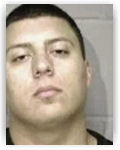 Riverside, CA: $480,000 Credit Card Scam targeting Michaels Stores gets Federal Prison Time
Federal prosecutors say a Southern California man involved in a credit card scheme that targeted customers at Michaels' arts-and-crafts stores is going to prison. Angel Angulo has been sentenced to three years in jail and must also pay $480,300 in restitution under the sentence imposed Wednesday. The 28-year-old Riverside man had pleaded guilty last June to aggravated identity theft and conspiracy to commit bank fraud. Angulo was involved in a ring that installed wireless devices on cash registers at about 80 Michaels' arts-and-crafts stores in 19 states, including New Jersey. cbslocal.com

Henrico County, VA: Man convicted of killing c-store owner will serve 42 years in prison

Macon, GA: Man sentences to 20 years for Family Dollar robbery

Hopkinton, MA: Pair charged with robbing Dunkin' Donuts