ALTO Wins "Best Newcomer" Award at North American Fraud Awards
ALTO Alliance won "Best Newcomer" award recognizing the best new solution entering the LP market in the past two years at the North American Fraud Awards in Dallas last week. Congratulations to Maurizio Scrofani, Karl Langhorst, Cristian Lopez, and Sharrel Daniel (far right). Paul Bessant (second from right) presented the award.
JC Penney CEO resigns to head up Lowe's
Former Loss Prevention Exec. Goes Back to Home Improvement
The home improvement giant on Tuesday named Marvin R. Ellison as president and CEO, effective July 2. Ellison will succeed Robert A. Niblock, who previously announced his intention to retire. Ellison is chairman and CEO of JC.Penney, where he has been working to turnaround the chain to mixed results.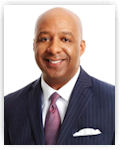 Prior to Penney, Ellison spent more than 12 years at The Home Depot, where he served as executive VP of U.S. stores from 2008 to 2014 and was responsible for sales, profit and overall operations for 2,000 stores and $65 billion in annual sales volume. Before the Home Depot, Ellison spent 15 years at Target Corp. in a variety of operational roles.

"Attracting Marvin is a great win for the entire Lowe's team," said Marshall O. Larsen, lead director of the Lowe's board.

Editor's Note: Marvin Ellison actually started in Loss Prevention and worked in the industry for years taking the VP of LP job at Home Depot and progressing all the way up to the #2 position before joining Penney's in July 2014 as their CEO.

The media outlets are saying it's a sign that Ellison has lost confidence in JC Penney and further evidence of the demise of department stores. When in reality there's just no comparison between Lowe's and JC Penney. Amazon-proof Lowe's represents Ellison's going back home to his Home Depot success and leading HD's arch enemy. A challenge virtually no one could pass up. chainstoreage.com

Experts Weigh In -1st Retail Declaration
Lowe's Acknowledges Using Facial Recognition
"Shoplifters meet their match as retailers deploy facial recognition cameras"
Shoplifters beware: Closed-circuit cameras in stores might be observing more than you think. As facial recognition software gets better, the battle against retail theft is moving into high tech.

Retail stores with facial recognition systems can spot convicted or admitted shoplifters in about the time it takes to walk two paces into an establishment.

"We can match a face against the database of 25 million people in just under a second. Two or three years ago, that was just unheard of," said Peter Trepp, chief executive of FaceFirst, an Encino, California, firm that is a leader in retail surveillance tools.

"Most people ... when they envision what retail theft looks like, they probably envision someone taking something off the shelf and hiding it in their jacket," said Malay Kundu, chief executive of StopLift, a Cambridge, Massachusetts, start-up.

But Kundu said less than half of retail losses come from shoplifters or organized retail crime gangs. More losses occur from employee theft, often at the checkout counter. In this area, too, surveillance technology is advancing.

Kundu's start-up provides a service that weds ceiling cameras over checkout lanes with artificial intelligence to send alerts when the system detects cashiers failing to scan products.

"It's not well-embedded in retail yet ... (but) it's becoming more affordable," said Karl F. Langhorst, executive vice president of Alto US, a Miami subsidiary of a Chilean company that uses computer analytics to combat theft in 7,000 stores in 100 cities.

Among major retailers, only a few acknowledge using facial recognition. Among them is Lowe's, the home improvement and appliance chain.

"In some stores, we may use facial recognition technologies to identify known shoplifters," the retailer's privacy and security statement says.

"I do believe it is the wave of the future," echoed Terry Sullivan, president of the Loss Prevention Foundation. mcclatchydc.com

Study: Consumers wary about facial recognition
Despite retailers' efforts to integrate disrupting technologies within shopping experiences, consumers aren't embracing all of it.

Nearly half (49%) of shoppers do not think facial recognition will improve their shopping experience, but, conversely, nearly half (48%) of shoppers agree that mobile applications, like 'Scan & Go,' will make shopping easier, according to the "Reality of Retail Personalization" report from GPShopper.

When it comes to facial recognition, 45% of shoppers said they would be concerned about their privacy should it be used. However, they do see its value within specific industries. Nearly a third of shoppers (30%) think facial recognition would be helpful when shopping for beauty products, for example. chainstoreage.com

Counterfeit fraud in U.S. down 76%
Chip-Enabled Merchants Reach 2.9M in US
"One of the leading factors was that chip technology is extremely effective in reducing counterfeit fraud, which was the leading type of fraud in the U.S. at the time (2011)."

The company's research shows that for merchants who have completed the chip upgrade, counterfeit fraud dollars dropped 76 percent in December 2017 compared to December 2015.

As of March 2018, there were 483.6 million Visa chip cards in the United States, compared to 159 million in September 2015 - a 203 percent increase. And 97 percent of overall U.S. payment volume in March was on EMV cards.

As for international research, in December 2017, data from secure payments enabler EMVCo showed that 58.9 percent of card present transactions were EMV chip-enabled. pymnts.com

Popular European EAS and RFID Tags Now Available in North America Through New Partnership Between CONTROLTEK and Thoonsen


CONTROLTEK, an emerging leader in retail product protection, has entered into an agreement with French EAS innovator Thoonsen to bring some of the most popular EAS tags in Europe to the North American market.

"Thoonsen excels in several important EAS segments, such as eyewear protection, padlock-style tags, and solutions for food & drug retailers," said Tom Meehan, CONTROLTEK's Chief Strategy Officer and Chief Information Security Officer. "This strategic partnership will enable our customers to have a wider selection of EAS products that have already been proven in the European and other markets, and that can address specific shrink challenges for which there are currently no ideal solutions in the U.S."

"CONTROLTEK's focus is to bring to our customers the best in product protection, whether the product is ours or not," said Rod Diplock, CONTROLTEK's CEO. "In instances where we notice that another technology company has an exceptionally good solution, we look to partner with them for the benefit of our customers. Through this partnership with Thoonsen, it is our customers that ultimately win, which is how we define a win for ourselves, too." Read more here.
Starbucks issues rules on calling 911
In a letter to partners on Friday, Rossann Williams, executive vice president and president of U.S. retail, wrote that the company consulted Starbucks employees, government officials, community leaders and experts on unconscious bias in forming the new rules. Key to the policy was the conclusion that everyone who enters a Starbucks is a considered a customer and is "welcome in our spaces."

The procedure identifies eight examples of when employees should call 911, including gas leak or fire, robbery, threat of violence, use or selling illegal drugs and destruction of store property.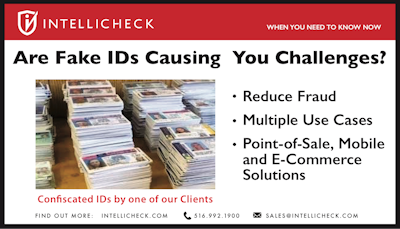 First, employees are instructed to assess a customer's behavior - rather than the person alone. Disruptive or harmful behavior identified by Starbucks include being unreasonably noisy, viewing inappropriate media, verbally abusing people, making unwanted sexual advances and indecent exposure.

Employees should then consider how any decision they make will affect the customer's experience. That includes judging whether the customer or situation is safe to approach, and whether an employee's chosen response would be the same for any customer in the same circumstance.

Employees who are unsure how to handle a situation should get help from a store or district manager.

When taking action against disruptive behavior, employees are told to ask another employee to "observe and verify" the behavior. Employees are told to introduce themselves to the disruptive customer and ask for the person's name, "listen actively, use a calm tone and respectfully request that they stop the disruptive behavior."

"If the situation becomes unsafe, call 911," the procedure says. columbian.com

1st Circ. Says Food Stamp-Fraud Proof Burden Is On Grocer
In a case of first impression, the First Circuit ruled Monday found that the burden of proof for rebutting food stamp fraud allegations falls on a grocer, in a case against a store that claimed to sell pricey goat and camel meat and catered to Somali immigrants. law360.com

Here's a First - Brilliant Really
Motivating the Bad Apples
Why Amazon pays employees $5,000 to quit
Amazon has a solution for employees who no longer want to work there - pay them to quit.

Once a year, the company offers to pay full-time associates at Amazon fulfillment centers up to $5,000 to leave the company. Employees are eligible after one year of service, but there is a caveat: Those who accept the offer can never work at Amazon again.

"We want people working at Amazon who want to be here," Amazon spokesperson Melanie Etches tells CNBC Make It via email. "In the long-term, staying somewhere you don't want to be isn't healthy for our employees or for the company."

The company offers $2,000 to employees who have been at the company one year, and the offer increases by $1,000 per year of tenure, maxing out at $5,000. cnbc.com

ICE worksite enforcement investigations already double over last year


Less than seven months after U.S. Immigration and Customs Enforcement (ICE) Deputy Director Thomas Homan issued a directive that called for increased worksite enforcement investigations to ensure U.S. businesses maintain a culture of compliance, the agency's Homeland Security Investigations (HSI) has already doubled the amount of ongoing worksite cases this fiscal year compared to the last fully completed fiscal year.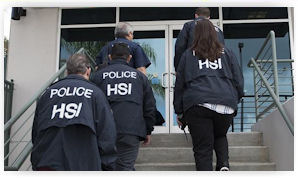 From Oct. 1, 2017, through May 4, HSI opened 3,510 worksite investigations; initiated 2,282 I-9 audits; and made 594 criminal and 610 administrative worksite-related arrests, respectively. In comparison, for fiscal year 2017 - running October 2016 to September 2017 - HSI opened 1,716 worksite investigations; initiated 1,360 I-9 audits; and made 139 criminal arrests and 172 administrative arrests related to worksite enforcement.

HSI uses a three-pronged approach to worksite enforcement: compliance, from I-9 inspections, civil fines and referrals for debarment; enforcement, through the criminal arrest of employers and administrative arrest of unauthorized workers; and outreach, through the ICE Mutual Agreement between Government and Employers, or IMAGE program, to instill a culture of compliance and accountability. ice.gov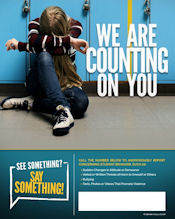 Help Calibration Group Prevent School Violence
LP Marketing Group Provides Free Hotline Posters for Schools
In light of yet another tragic school shooting, the Calibration Group, LLC, continues the fight back by providing schools with free hotline posters designed to help students confidentially report information that may help prevent future acts of violence.

We need your help to spread the word! Notify your local schools that these tools are available at no cost. Any school wishing to download the various hotline posters for free created by The Calibration Group, LLC, can do so by visiting www.calibrationgroup.com.

Read full press release here.
The Great Debate - Is it worth it?
The Price of Admission vs. Being Invisible
Solution Providers Constantly Debating the Value of Booths at Trade Shows
For the LP/AP executive most just don't get it, as it relates to the cost and efforts that go into booths at trade shows.

Standing there for hours on a concrete floor waiting for the severely limited Expo hours and the passer bys that refuse to make eye contact and just walk by, after spending thousands on the booth and fees and countless hours rethinking the booth layout and look.

Waiting a year to see specific executives they've been trying to meet, just to see them lost in the crowd or encircled by their team or busy with the big boys.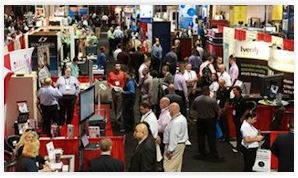 These shows can be very frustrating for a lot of solution providers and critical for a number of them.

And how many walk away with business? Not that many actually, with the best to look forward to is an acceptance to visit their corporate office, and a number of those ending up lacking follow up.

Then the inevitable conversation or just comments: Is it worth it - I didn't get anything from it - Expo hours were too short - They had that during expo hours.

Shows can be tough and over the last thirty years we've heard it all. But the bottom line is, it's not about what the community can do for you, it's about what you can do for the community. And yes this is a community and if you want to be a part of it then the booth is merely one form of admission and one way to show support for the industry and the trade association that's doing everything they can to please every party.

If you didn't get anything out of it then maybe it's time to rethink how you approach it, plan it, and set it up beforehand. You only get out of something what you put in it and you've got to make a plan for any trade show or you will get lost in the crowd and that has nothing to do with the value of a booth.

Booths are critical and important vehicles that send your message. Without them you're invisible and that's something can't afford. Just a thought Gus Downing

Loss prevention officer charged - setting fire in W. Manchester Kohl's
A former loss prevention officer at the West Manchester Township Kohl's is accused of intentionally setting a fire in the store. Township police say Eric J. Robertson repeatedly delayed giving authorities surveillance video from the May 2017 fire and acted nervous when officials asked for the footage.

Robertson, 28, of Hatboro, Montgomery County, is charged with two counts of arson of an inhabited building, and one count each of arson endangering property, reckless burning, tampering with evidence, and a summary dangerous burning offense. yorkdispatch.com

Sephora Reposts VP, Internal Control New Position in San Francisco, CA - in Finance department
This one will take time to fill being in San Fran.
But what a company and 1st time position! Great Challenge
The Vice President, Internal Control will lead Sephora's cross-channel strategies to protect the company assets and business from all external and internal sources of losses. This role requires business, financial and leadership acumen. As the head of Loss Prevention and Fraud management, this leader will drive fights against theft and fraud in-store and on-line. As the head of internal control, this person will manage procedures and policies and champion their enforcement. Finally, this leader will manage the Crisis Management Plans to restore operations in case of an incident or disaster. ● Oversees Internal Control, Fraud Management, Field Loss Prevention teams (approx. 40) sephora.com
---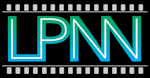 A Call to Action
LP/AP Leaders Teaching Tomorrow's
Live in Dallas at NRF Protect - Tuesday, June 12th
As NRF Protect approaches it's time once again to Live stream and record our ninth series of "LP Leaders Teaching Tomorrow's".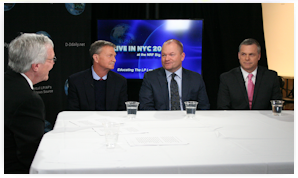 With the support of our sponsors led by ADT/ Protection 1 and Tyco Retail Solutions we try to put together a series of LP/AP Leaders and a very special guest this year, that reflects the conference educational content and the hot topics and technology that's impacting our industry.

Giving those executives not attending and hopefully LP/AP field teams an opportunity to hear and learn from some of the industry's best and brightest who are leading efforts. All with the intention of today's 'LP Leaders Teaching Tomorrow's."

With this said we're now focused on developing the agenda and if any of you senior leaders are reading and have an idea and want to film an episode please let me know.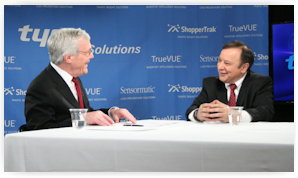 Two points: We will not discuss anything company specific and everything can be reviewed and approved before the shoot and before publishing it. And finally, and more importantly, it's a great opportunity to: give something back to the community - represent your entire team - add a tool to your recruiting efforts - impact young LP/AP executives - share your wisdom - and finally the family will love it because you get a copy of it.

Thanks to our sponsors for allowing us this opportunity, we do have a few spots left by the way for sponsors who truly want to be Education Providers because that's what this is all about. Thanks from the Daily's Team.
---
Retailers unhappy with CEO/executive pay disclosures - Biggest Gap in S&P 500


Quarterly Results
TJX Q1 comp's up 3%, net sales up 12%
Marmaxx comp's up 4%
Home Goods comp's up 2%
TJX Canada comp's up 3%
TJX Inter. comp's up 1%
Kohl's Q1 comp's up 3.6%, sales up 3.5%