2011 Annual Technology Showcase
Held in Cleveland, Ohio this past June the Technology Showcase was a great success with over 44 solution providers, 22 major retailers ranging from Texas to New York, and 210 executives in attendance. This boutique format show was held in an intimate setting and allowed executives to spend quality time with over 40 leading Loss Prevention Solution providers. With break out sessions discussing the latest technology ranging from video analytics to IP technology, which Axis Communications did a fantastic job with, the attendees had the opportunity to engage, interact, and learn directly from the subject matter experts.

Followed by a day of golf at Hawthorne Valley Golf Club the 86 golfers had a great day!

Bass Security holds these Technology Showcases each year in Nashville, Tenn. and Cleveland, Ohio. Be on the look out for next years announcements here on the D&D Daily.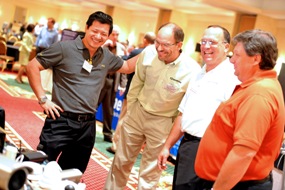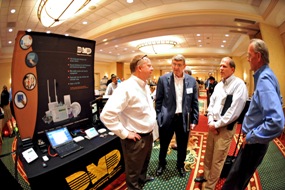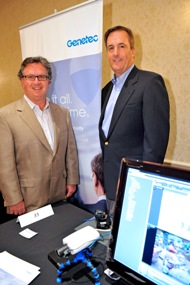 Dale Bass – CEO / President; Joe Mignone – VP Sales & Marketing