Torrance police break up alleged identity theft ring spending their loot at high-end retailers Torrance police detectives have broken up an alleged identity theft operation in which hundreds of thousands of dollars were stolen from victims from San Diego to Simi Valley. The theft ring used victim's names and credit information to purchase men's Dolce & Gabbana and Louboutin designer clothing and shoes, stereo equipment, computers and cameras as well as to make cash advances, police said. (Source dailynews.com)

Mesa police bust ORC gang of 3 hitting JC Penney
Three people were arrested Saturday on suspicion of maintaining an organized retail theft scheme that involved exchanging shoplifted goods for more than $6,700 in gift cards from the Valley stores they hit, according to a police document. Store officials documented 10 instances of shoplifting by way of fraudulent returns involving the three suspects. Parker and Valles would return stolen items to the store in exchange for gift cards. Rouse, Parker and Valles will face charges in organized retail theft and felony shoplifting, police said. (Source azcentral.com)

ORC? Five arrested for felony retail theft hitting Best Buy in Quincy, IL
According to Quincy Police, there were reports of several shoplifters at Best Buy late Monday night. A witness reported seeing four people stealing items. The witness also gave a description of their vehicle as well as a license plate number as the car headed south on I-72. The vehicle was stopped by Illinois State Police near Pittsfield. Numerous electronic items were found in the vehicle. All four people, as well as a fifth person who had been waiting in the car at Best Buy were arrested. Starlette Higgins, Alexia Robinson, Willisha Brown-Joiner, Silva Harris, and Leonski Higgins, all of Springfield, Illinois, were arrested and are currently lodged in the Adams County Jail. (Source wgem.com)

Nine suspects hit a Victoria's Secret store in Newark, California.
Eight females and one male entered the Victoria's Secret store in the Newpark Mall last Thursday evening and emptied racks of merchandise. As mall security approached, some of the suspects dumped the merchandise before fleeing. (Source sanfrancisco.cbslocal.com)


Senate Passes Five Zeldin Bills Targeting
Organized Retail Crime

By Lee M. Zeldin
April 22nd, 2013

The New York State Senate today passed a package of legislation, sponsored by Senator Lee M. Zeldin (R-C-I, Shirley), that would crack down on anyone participating in Organized Retail Crime.

"According to the FBI, organized retail theft costs United States retailers about $30 billion per year," said Senator Zeldin. "In New York alone, these organized crime rings cost our local retailers hundreds of millions of dollars annually and, more importantly, compromise the health, safety, and welfare of unsuspecting New York consumers. In addition, for every item stolen, New York State and local governments lose out on millions in sales tax revenue. Organized retail theft is the most serious security issue facing many retail merchants, including apparel and accessory retailers, mass merchandisers, do-it-yourself stores, drug stores, and supermarkets. It's a crime that has grown substantially over the past decade, and has continued to grow at an unprecedented level. Retailers are forced to offset these significant costs through higher prices meaning that honest consumers are forced to endure the impact of these professional shoplifters."

Senate bill 2926-A would allow any county in the state to prosecute someone who participates in a pattern of organized retail crimes when at least one of the offenses occurred within their jurisdiction. These highly intelligent criminals are well aware of the jurisdictional limitations under current law and avoid committing multiple offenses in the same county to avoid harsher penalties. This bill would give law enforcement officials another tool in curbing organized retail crime.

Senate bill 2927-A would increase the criminal penalties on anyone who uses fraudulent or counterfeit credit cards, account numbers, gift cards, or other devices to illegally gain access to money, goods, or services. In addition to harming retailers, these offenses also harm honest consumers when their account numbers are stolen. This bill cracks down on these thieves by increasing the criminal penalties for retail theft to a Class A misdemeanor, Class E felony, or Class D felony.

Senate bill 2928 recognizes the fact that organized retail thieves have been known to hide in retail stores and wait for all employees to leave before removing large amounts of goods through emergency exits or by having a "get-away" car parked outside an emergency exit. This bill would allow the courts to charge someone with grand larceny in the fourth degree for using an emergency exit in furtherance of organized retail crime.

Senate bill 2929 targets organized retail crime from the top by classifying the leading, organizing, supervising, financing or managing of an organized retail crime enterprise as a Class C felony.

Senate bill 2930 would create the new crime of "theft of retail merchandise with an aggregated value of $1,000," and changes the Penal Law to define this crime as "grand larceny in the fourth degree."

The bills were sent to the Assembly where each have been introduced by Assemblyman Michael Cusick (D-Staten Island).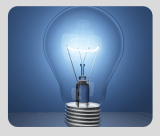 What's Happening?
Coming soon:

Mobile App's

LP Show Coverage

The Top 10