Loblaw CEO troubled by "deafening silence" from other apparel retailers that use Bangladeshi garment factory that collapsed The chief executive of a Canadian company said Thursday he's troubled by the "deafening silence" of other apparel retailers that used a Bangladeshi garment factory that collapsed last week. Loblaw Inc. CEO Galen Weston said before the company's annual meeting that as many as 30 international apparel brands were having goods manufactured in this building yet only two have come forward to speak publicly. Products for Loblaw's Joe Fresh clothing line are made there. Britain's Primark has also acknowledged it was using a factory. The company previously announced it is setting up a relief fund to help victims and families of those killed in both the Bangladesh disaster. (Source Associated Press)

Loblaw vows to compensate families after Bangladesh factory collapse Canadian retailer Loblaw, which owns the Joe Fresh clothing line, pledged to financially compensate the families of its factory workers killed when an eight-storey building collapsed last week. The announcement comes after Canadian retailers and the Retail Council of Canada gathered in Toronto Monday for an urgent meeting to discuss what to do after 385 people were killed when a garment factory collapsed in Savor last week. Some customers in Canada have vowed to boycott Joe Fresh in the wake of the collapse. (Source torontosun.com)

For supplier audits, Loblaw will now consider building safety
Loblaws says it will continue manufacturing Joe Fresh clothing in Bangladesh and also take new steps to ensure the structural integrity of the factories in the wake of the collapse of a building that housed one of its suppliers. (Source canadiangrocer.com)

Retail Council of Canada (RCC) and its members offer their sincere condolences to the victims and their families in Savar, Bangladesh. Following discussions with members of Retail Council of Canada, the RCC will take the following 3 steps. 1) Develop an updated set of responsible trade guidelines, best practices, educational material and resources for the industry. 2) RCC has joined a North-American coalition consisting of the following industry associations: American Apparel & Footwear Association (AAFA), National Retail Federation (NRF), and Retail Industry Leaders Association (RILA). Finally, 3) Working with global stakeholders such as the International Labour Organization (ILO), NGOs, international industry associations, the Bangladeshi government, the Bangladesh garments manufacturers association and local Bangladeshi civil society organizations to find common ground so that industry can align, in a meaningful way, with a plan to address safety standards in the Bangladesh garment industry. RCC is committed to working with its members and the international community to drive change in Bangladesh to help prevent similar incidents in the future. (Source retailcouncil.org)

Bank of Canada unveiling new $5 and $10 polymer banknotes
Counterfeiting is down, but not all Canadians like the new plastic money. They are more expensive to make, stick together and, some claim, can melt. But as the Bank of Canada prepares to unveil the designs for Canada's new $5 and $10 polymer banknotes today, it can point to progress in the fight against counterfeit currency. According to the RCMP, last year 44,975 counterfeit Canadian banknotes were discovered in circulation, down 92 per cent from the peak in 2004. Police also seized 14,882 counterfeit banknotes during investigations in 2012, the highest number since 2008. (Source cbc.ca)

Canada's e-commerce managers not feeling executive love - Does anyone know the term Omni-Channel up north? Canada is trailing behind other G20 countries when it comes to e-commerce because managers face significant challenges that are unique to this country, according to a new survey of 69 e-commerce managers. They feel they can't compete with U.S. competitors. It cites cultural norms as a possible reason for less aggressive business strategies, as Canadian businesses are notoriously risk-adverse. It's not about beating U.S competition," said one manager in an interview with ePath. "It's still about outperforming your Canadian competitor." The traditional 'bricks' part of the business still determines the overall business strategy. More than 65 per cent of respondents said they felt their bricks-and-mortar businesses were not integrated enough with their online storefronts and 62% said they don't have a formal innovation process in place. Omni-channel is a long way off up north. (Source itbusiness.ca)

Indigo named top Canadian retail employer brand by workers and job seekers Indigo Books & Music Inc., Canada's largest book, gift and specialty toy retailer is delighted to be named the top Canadian retail employer brand, number 6 overall, by Randstad Canada. Unique to the Canadian market, the Randstad Award rewards and encourages best practices in building the best employer brands, and is the only employer award where winners are chosen entirely by workers and job seekers in search of employment opportunities within Canada's leading organizations, based on polling of 7 thousand job seekers conducted by ICMA International in February and March of 2013. (Source istockanalyst.com)

"The Impact of Walmart Supercentre Conversion on Consumer Shopping Behaviours," - Here's the results This is perhaps the first study to analyze what happens at both incumbent grocers and at Walmart when the latter is converted to a Supercentre. Their reactions can vary, from cutting prices, to diversifying selection, to doing nothing at all. Which works best? New research by marketing professors Minha Hwang, of McGill University, and Sungho Park, of Arizona State University, reveals what grocers should and shouldn't do when Walmart comes their way. For the retail student. (Source canadiangrocer.com)

Midtown Toronto Jewelry store robbed Monday morning.
Toronto Police confirming that Omni Jewelcrafters at Bathurst and Glencairn was robbed Monday morning. Police say two suspects, who were armed with some sort of weapon, broke in, pushed an employee into the vault and robbed the store. Officers couldn't say if they made off with cash or jewelry or a combination of both. (Source ctvnews.ca)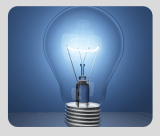 What's Happening?
Coming soon:

Mobile App's

LP Show Coverage

The Top 10