How far is too far? This is one of those questions where everyone seems to have an answer, but that answer is always changing. So is there really an answer, it's hard to tell. I ask this question because of the recent backlash (for lack of a better word) regarding new mannequins that have cameras embedded in one eye. I read an article about these new mannequins a few days before Thanksgiving, and when I woke up Black Friday morning every newscast seemed to be talking about them. Most of the reports were covering the mannequins in a negative light, and a few even said they were a violation of our rights. So, how far is too far? Let's find out.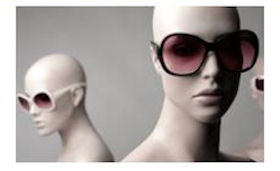 Humans, being both cautious and curious creatures, tend to have mixed reactions when new technology like this comes out. Nine times out of ten our first reaction is to stay away from new things, especially ones that track or watch us. But then a funny thing happens, after the "cautious" state we immediately become curious. How does it work? How does it affect me? Do I have a choice? That last one is the kicker, do I have a choice? When we have the choice to opt-in or out of something that watches us, we suddenly become okay with it and most of the time will say yes to being watched.

A great example of this is when it was discovered the Apple and Google tracked us via their mobile operating systems. Many people were outraged, they felt violated; how dare these massive companies keep track of us and what we do. What was the solution to all of this? Apple and Google didn't stop tracking us, they simply gave us a choice. Now when an application has a tracking feature a pop-up appears that asks if it can track our location, and wouldn't you know it that most of us click "Allow." It's a funny thing being given a choice, but does that still make it okay?

Let's take some time to go over what exactly these mannequins do. In simple terms, they help retailers better understand their demographics. They do this by analyzing the faces of those who pass by. Based on bone structure, skin tone, etc., they can determine a customer's age, sex, and ethnicity among others. Contrary to popular belief, however, these mannequins don't record video. The software only collects the demographic data and discards the images. The manufacturer of these mannequins is talking about adding the ability for them to record audio, but it will not be tied to any specific person.

So what makes us okay with being recorded by security cameras, but not okay with a mannequin just collecting data? Well, we are used to the security cameras, and we are given a choice. Stores with a surveillance system have signs that state there are cameras recording video, giving us the choice to shop there or not. Would shoppers be okay with the mannequins if they were given a choice? Only time will tell, but some of the American retailers that already employ them are giving customers a choice by posting signs stating the mannequins are in the store.

How far is too far? We may never know. The line people are willing to cross, and the level of privacy people want is ever changing. Do these mannequins go too far? Maybe they do, maybe they don't but one thing is clear – if you use them you need to make your customers aware that you are, you need to give them a choice.