More arrests in credit card fraud ring in New England The Secret Service is investigating another ring of credit and gift card fraud in Southern New England. East Providence police made a traffic stop on Rt. 195 Thursday then arrested 2 people from New York after discovering dozens of credit and gift card valued in the thousands of dollars. The Secret Service is investigating a widespread operation out of New York City to use fraudulent credit cards to buy gift cards, which are then spent on real goods. (Source wpri.com)

Flint woman ordered to pay $70,000 restitution for her role in credit card fraud operation at the Walmart In Burton, MI., the woman pleaded guilty in federal court, was a cashier at Wal-Mart, admitted that on at least 15 different occasions she sold gift cards to a man who paid with numerous, different credit card numbers. (Source mlive.com)

ORC? Two males busted pushing cart full of electronics out of a Walmart store in Sturgis, MI. Just before noon Sunday, Sturgis Police were called to the Walmart in the 1500-block South Centerville Road. Officers saw two individuals trying to push a cart full of electronics, $2,300 worth, out of a side door without paying for them. The two suspects were arrested without incident and taken to the St. Joseph County Jail. (Source wkzo.com)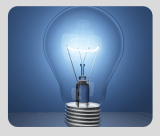 What's Happening?
Coming soon:

Mobile App's

LP Show Coverage

The Top 10