Man accused of stealing $600K from Walmart in Carolinas and Georgia. A South Carolina man faces federal fraud and conspiracy charges after authorities say he masterminded a three-year scheme that faked store refund transactions totaling more than $600,000 from Walmart stores in the Carolinas and Georgia. A Department of Homeland Security investigator in Charlotte says Milton's operation included $115,000 in fraudulently returned computer software, $95,000 in DVDs, and $46,000 in cheap fishing rods that were exchanged for costly ones. The break in the case came when Milton's storage unit in the Cleveland County was left open and a worker looked inside. (Source wcnc.com)

Burlington Coat shoplifter in Louisville tries to run over Loss Prevention agent. A group of shoplifters were observed concealing merchandise inside the Burlington Coat store. When the agent went to attempt to make the apprehension the suspects split up in different directions. One suspect managed to get into her car and attempted to run down the Loss Prevention agent. The suspect is now in custody facing first degree robbery charges. (Source whas11.com)

Kingpin goes to court in a Shoplifting/ Gift Card Ring in Oregon.
Jerry Kroupa is facing charges of leading organized crime, trafficking of stolen property and theft. Kroupa was the shoplifter, his accomplice, Fred Engh was the mover of the gift cards acquired from returns. When Police investigated Engh, he had 311 gift cards worth $103,000 that he had acquired in just 103 days. The gift cards were issued from Lowes, The Home Depot, Safeway and JC Penney. (Source columbian.com)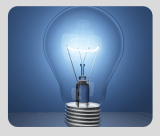 What's Happening?
Coming soon:

Mobile App's

LP Show Coverage

The Top 10