Holt Renfrew plans big expansion to compete with Nordstrom's Canadian Push Canada's high-end fashion retailer enters the 'off-price' fray with hr2 stores. Holt Renfrew is launching a chain called hr2, which will sell high-end apparel in lower-rent locations at discount prices. Off-price is undeveloped in Canada and with Nordstrom going north Canada's high-end retailer plans on responding with growth of their own with 10 stores. "It's going to be a battle." (Source canadianbusiness.com)

Whole Foods co-CEO says grocer wants to open 40 or more stores in Canada Eventually tallying $1-billion in annual sales in Canada as part of a wider expansion that continues unabated. Austin, Texas-based Whole Foods' goals for Canada are ambitious considering it has only nine stores here currently, all of them in B.C. and Ontario. The company, which is the largest U.S. natural and organic supermarket chain. It now has about 350 stores, the vast majority of them in the United States, and yearly sales of $12-billion. (Source financialpost.com)

The "Target effect" hits Wal-Mart Canada in 1st Quarter
Even Wal-Mart Canada may not be immune to what retail watchers are calling "the Target effect." Same-store sales, operating income and foot traffic suffered at the country's biggest mass merchant during Target's first quarter in Canada, amid a period of dampened consumer spending and unusually cold weather. More critically, sales at Canadian stores open for more than a year, an important barometer of retail health known as same-store sales, fell 1.3% in the period ended April 30 and customer traffic at those stores declined 2%. Walmart Canada had prepared extensively for Target's arrival in the past year by significantly boosting its assortment of food and by renovating and adding multiple stores, upping its store count by 13.8% as it took over 39 Zellers stores and boosting overall square footage in the Canadian market by a whopping 10.6%. (Source canada.com)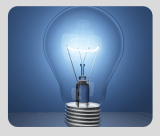 What's Happening?
Coming soon:

Mobile App's

LP Show Coverage

The Top 10