Burlington man accused of stealing $600G in books, LEGO toys
A Burlington man is accused of shoplifting an estimated $600,000 worth of books and LEGO toys from stores across Massachusetts and New Hampshire over a period of seven years and sold them online at substantial discounts, according to the U.S. Attorney's Office. John C. Strang, 67, was charged yesterday with one count of interstate transportation of stolen property. According to prosecutors' charging document filed in U.S. District Court, between 2007 and this year, Strang allegedly ripped off retail stores including Barnes & Noble and the Paper Store of books, audio books and LEGO products, then sold them online at 40 to 50 percent off to consumers across the country, prosecutors said. Prosecutors charge Strang was pulling in approximately $4,000 a month from the scam. (Source bostonherald.com)

Shopper's tip leads police to bust suspected out-of-state ID theft ring An alert shopper's tip that she had just seen what she suspected was identity fraud at a Bensalem. Pa., store led police to arrest four out-of-state residents on a variety of charges. The customer reported seeing three people have their credit cards rejected at the Kohl's store in the 2300 block of Street Road shortly before noon Sunday. The tipster described the man and two women to police and said they were overheard saying they were from Indiana; she also described the red Cadillac they got into in the parking lot. When police approached the car in the shopping center parking lot and asked its occupants for identification, the driver and three passengers had plenty of names to choose from. Police said they found numerous gift cards in the Cadillac as well as a cookie tin behind the driver's seat containing razor blades, glue, and strips of paper with numbers written on them to be used to alter identification cards, according to the affidavit. They had hit Kohl's and Staples and one suspect had 13 fraudulent checks in her purse. They had warrants in California and Washington outstanding. (Source phillyburbs.com)

Four females sought in Saks Fifth Avenue theft at the St. Augustine Outlets. The St. Johns Sheriff's Office is seeking four females involved in thefts at Saks Fifth Avenue on Thursday. The four females removed a large amount of jeans, hats and handbags valued at nearly $8,000, according to SJSO. The suspects allegedly stole the clothing from the Saks Fifth Avenue in the St. Augustine Premium Outlet Mall. According to police, the four entered the store shortly before 5:00 p.m. on Thursday with large shopping bags and/or purses. (Source actionnewsjax.com)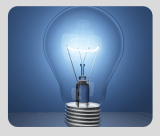 What's Happening?
Coming soon:

Mobile App's

LP Show Coverage

The Top 10