Creativity, not panic, best reaction to U.S. retail expansion into Canada, report says "This is not just about the big American Godzilla coming in and deciding what our fate is." We're choosing that ourselves — Canadian developers, Canadian property owners, Canadian consumers — by where we are spending the money. The cautionary tale is really for American retailers to understand that. It's not like dealing with another state." Editors note: This is a great article to truly get the feel for how Canada is being impacted by this American Push. (Source vancouversun.com)

Canada's book store retailer Indigo Books reports $8.2M loss with same store sales down 4.6% Looks like the book store industry everywhere is being impacted. (Source cbc.ca)

Target's opening of 48 stores isn't going smoothly and customers are complaining While many shoppers have embraced Target in cities such as Vancouver and Toronto, others have encountered bare shelves or grumbled about prices that weren't as low as they had expected. The volume of shoppers has been promising, but Target executives acknowledge that they underestimated the initial demand, particularly with three stores in the Toronto area. "That has been the biggest challenge so far," said John Morioka, Target Canada's senior vice resident of merchandising. "There has been no accurate history to plan for our sales." "Given the size and excitement surrounding this launch, it's not fair to expect Target to have everything run like clockwork," said Amy Koo, an analyst with Kantar retail consulting firm in Boston. The company with deep Minnesota roots is opening stores at incredible speed — 124 are expected to open across Canada within the first year. (Source startribune.com)

At the beginning of this month, the WorkSafeBC's Board of Directors approved three new OHS policies to help prevent workplace bullying and harassment. The new policies dictate and clarify the general duties of employers, workers, and supervisors regarding, preventing, where possible, workplace harassment and bullying, or otherwise minimizing it. The responsibilities of employer, employee and supervisors can be found in further detail

here

. (

Source safetyservicescompany.com

)
Tips lead Toronto Police to $14,000 rug thief.
The couple who asked to borrow the $14,000 rug for a three day photo shoot never returned to Weavers Art Studio, and left a fake credit card number behind as a security deposit. For two weeks Police attempted to track down the thieves, following-up on a number of tips called into the police. On Wednesday an arrest was made and the $14,000 rug was recovered. (
Source thestar.com
)
Vancouver Police use non-lethal Bean Bag round to take down shoplifter with a knife.
The shoplifter pulled a knife on Price Smart Foods Loss Prevention agent as he was attempting to flee the store. Police tracked down the suspect, who was still carrying the knife, yelling at Police to shoot him. The suspect again led police on a foot chase for two blocks, still refusing to drop the knife. Police shot the suspect one time with a bean bag round subduing the suspect. (
Source vancouversun.com
)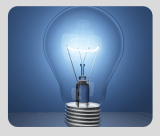 What's Happening?
Coming soon:

Mobile App's

LP Show Coverage

The Top 10