Stockton, California woman steals 300 people's identities; accused of stealing over $200,000. Alisha Terese Rodriguez pleaded not guilty Thursday in federal court to charges of being a felon in possession of firearm, credit application fraud, bank fraud, aggravated identification theft, access device fraud and possession for fraudulent use of identification documents of others. Rodriguez stole other people's identities to open new credit card accounts they weren't aware of. Then, after racking up massive credit card bills, she'd pay them off by transferring large amounts of cash from other victims' bank accounts. (Source news10.net)

Heroin addict busted stealing over $10k in merchandise from Wal-Mart stores since February Rutland, Vt. - A Rutland man will be in court today, facing charges for allegedly stealing $10,000 worth of merchandise from the Wal-Mart. (Source wcax.com)

Four Cincinnati suspects arrested for television theft from Target.
Two male suspects entered the Target store in Deerfield Township and grabbed two 42 inch flat screen televisions and headed for the fire exit door. Outside in the truck awaited two female suspects. Police had already been alerted by Target Loss Prevention and the suspects were immediately arrested. All four are charged with fifth degree felony theft. (Source cincinnati.com)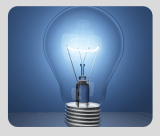 What's Happening?
Coming soon:

Mobile App's

LP Show Coverage

The Top 10