"Canada's Leading Female Hi-Tech Entrepreneur" Award Winner
Innovating North America's Loss Prevention & Safety eLearning Space

Carol Leaman, CEO at Axonify

By Gus Downing
Publisher and Editor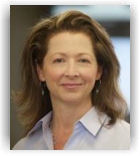 As the retail world continues to change and evolve at speeds never seen before, so too is the Loss Prevention industry. With Big Data, Omni-Channeling, e-commerce, mobile commerce, video analytics, remote monitoring, and yes even the eLearning industry, our world is rapidly changing. All of which is being driven by four variables; the internet, the consumer, the Millennial's (those born from about 1982 to 2001), and the innovators and entrepreneur's of this high-tech age.

These innovators and entrepreneurs, many of whom will be attending this week's NRF LP Conference, are the leaders that are impacting and redefining our industry. Each of these executives, whether they're a Loss Prevention executive or a solution provider, has a unique and distinct story from which all of us can gain invaluable knowledge from.

Such is the case with Carol Leaman, the Chief Executive Officer at Axonify, an organization that is redefining the corporate eLearning industry and bringing the future to the Loss Prevention industry. With a Master of Accounting, Bachelor of Arts, Accounting, Economics from the University of Waterloo in Canada, Carol has successfully led three separate high-tech firms to sale, with her most recent venture, Post Rank, being acquired by Google Inc. in 2011.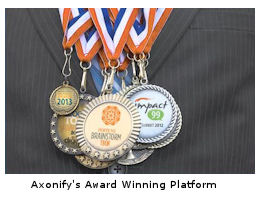 As the recipient of the 2010 Sarah Kirke Award for Canada's Leading Female Hi-Tech Entrepreneur and the 2011 Winner of the Waterloo Region Intrepid Award for Entrepreneurship, Carol has a recognized and proven track record of delivering results and increasing value in multiple high-tech models. Currently sitting on six different community, business, and high-tech Boards shows Carol's sense of commitment and sincere desire to contribute and reflects how her colleagues and community value her contributions. For it's a rarity to see such a dynamic individual, who has developed and sold three high-tech firms, and sits on six different Boards actually develop and help bring to market an eLearning platform that has a specifically designed Loss Prevention and Safety channel.

Joining Axonify in 2011, Carol and her team are the first ever to bring to market a web-based training platform that supports today's mantra of doing more with less and is built on the principles of behavioral learning, and specifically the concept of spaced repetition, also known as interval reinforcement. Backed by the latest brain science, Axonify's use of spacing, repeated retrieval and bite-sized learning dramatically improves retention and performance. Using elements of gamification they make the platform fun and social for employees. There is also an entire rewards system built-in to the solution.

This new high-impact on-demand individualized training platform fits today's cost-reduction environment by significantly reducing your current traditional training expense lines. By delivering real-time flexibility the organization can update-retrain-and refocus the entire organization based on any given variable and incident in a moments notice thereby increasing your ability to react proactively to virtually anything. Based on years of proven science this interval reinforcement method will significantly increases information retention and improve productivity and performance. This high-tech solution also allows Axonify to measure and report on performance through a host of analytics and correlates that performance to your key business objectives.

Over the last two years Carol's team has accomplished some significant measurable results with some of the world's largest retailers now using Axonify and this year alone the organization has doubled in size and revenue. Given the early success of the model and platform and understanding its design around the Millennial and general workforce one can see that Carol and her team are breaking new ground and changing the paradigms in the training world.

With this being Carol's fourth high-tech venture it's very important to her that the organization makes an impact on the retail industry and truly changes the behavior of the employee population and motivates them to do the right thing on the sales floor every single day. To her it's all about delivering something that's simple and effective while at the same time having a significant impact on a retailer's bottom line and actually changing behavior.

Looking at their track record over the last few years it's obvious that they have the right model, they have the right platform, the right team and the right leader. Now it's a matter of whether or not you can see through the eyes of the Millennial's to be able to understand how impactful they can be. Based on their success so far the organization and Carol will continue to be winning awards well into the future. As the age of the Millennial is here today, the only question is, are you?