RFID/EAS, one complete system for all your needs!

Learn all about it at NRF booth 1401



EAS and RFID have been mutually-exclusive technologies; each designed for specific purposes, each as valuable as the other to a retailer. Where RFID excels at inventory controls and logistics, EAS has been the staple method for protection of your merchandise from theft. The combination of the two has long been a goal of the retail and loss prevention industry. We are proud to announce that that goal has been fully realized at WG Security Products Inc

SYSTEM COMPONENTS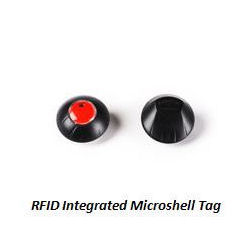 While labels are the typical vehicle for RFID, they are hardly ideal for more valuable items and/or garments. WG provides the option to enhance an EAS hard tag with RFID! Embedding the RFID coil within a hard tag provides two great benefits: fully functional EAS protection, and a sturdy protective casing for the RFID coil, which has been known to fail when exposed to elements such as moisture and changes in temperature. Because of the adaptability of our RFID coils, virtually any of our quality hard tags can be integrated to work with the RFID-EAS system. Utilizing AM technology, WG tags already have the reputation of being the best EAS hard tags in the market today. Now with RFID enhancement, your EAS tags function both as security devices and RFID tracking devices.

WG's RFID reader utilizes innovative 3-D reading technology, enabling it to pick up the signal from an RFID/EAS tag in any orientation. Being installed in the ceiling overlooking the store entrance, WG RFID enhances a storefront's appearance by removing pedestals. These readers can also be set to audibly alarm. Placement of these readers at store exits and other sensitive areas gives our RFID/EAS system the edge.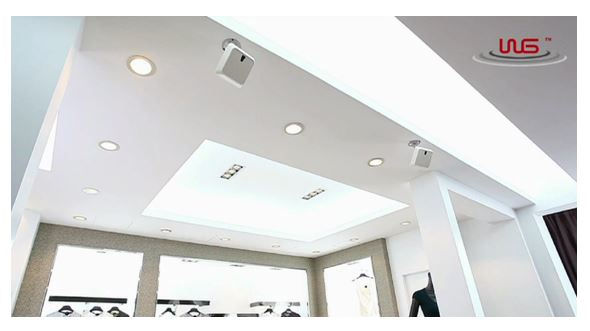 Worried about where your products are going? RFID readers are compact enough to be placed in a variety of sensitive areas. Now you can have complete dressing room or employee area security, where pedestals are often times an impossibility.

WG RFID/EAS is 100% adaptable to any retail situation. One centralized computer carries your significant data and RFID control units allow for multiple numbers of readers to be attached to the system. There is no limit to the number of readers one can use, but for a prototypical mall entrance of a large store, four antennas is sufficient to perform the complete functions of the system.

WG RFID/EAS is merely the latest innovation from WG Security Products. Come visit WG at booth 1401 today at NRF 2013 in San Diego to learn more about RFID.