ORC: Billion Dollar Industry
With the National Retail Federation's NRF Loss Prevention Conference & EXPO in San Diego kicking off this week, the question still arises: how big of a problem is organized retail crime? One NRF figure put the tally of organized retail crime as still costing retailers $30 billion a year. 48% of retailers reported cargo theft, but 78% reported being victims of gift card and store credit fraud, a newer threat from organized retail crime over the last few years. The NRF said "Essentially, experienced 'boosters' return stolen merchandise without a receipt for the sole purpose of receiving store credit for a gift card, and then turn around and sell that merchandise credit for cash to secondary markets." Checkpoint Systems, Inc., also referred, in a 2008 figure, to organized retail theft being a larger piece of the $104 billion 'global shrink challenge.' (Source 247wallst.com)

77 year old ORC ringleader appeared in Wisconsin court
Suspected ORC ringleader, Raymond Hatch made his first court appearance yesterday. A criminal complaint says shoplifters took items including Mucinex, Crest WhiteStrips and Rogaine, mainly from Target stores in Waukesha, Wisconsin, and then sold the stolen goods to Hutch who would then resell them on eBay and Amazon.com. The complaint says Hatch told police he saw between 50 and 100 people per week who sold him the items. He also estimated reselling around $100,000 in stolen merchandise. If convicted he faces up to 3 1/2 years in prison. (Source fox6now.com)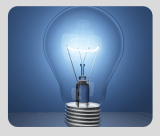 What's Happening?
Coming soon:

Mobile App's

LP Show Coverage

The Top 10