3 More Arrested in Connection with Boise, ID Retail Crime Ring
The couple reported in the Daily yesterday arrested on June 10th, connected to a retail crime ring; police also suspect these three individuals are also connected. On June 12th police arrested James Montoya of Boise for felony burglary in connection with the thefts, an Oklahoma City man, Curtis Williams, was found with thousands of dollars in merchandise from local stores and police say evidence indicates he was involved in criminal activity in other states, and early this morning, Rachel Weeks was arrested for DUI. (Source boiseweekly.com)

"Rainbow Girls"- High-End Fashion Thieves
A group of six girls, are targeting high-end Union Square shops and grabbing merchandise and leaving without paying for it. The suspects dress in bright colors and dye their hair similarly. (Source nbcbayarea.com)

Ohio Police Get Briefed on Stopping Organized Retail Crime
The Ohio Regional Organized Crime Coalition (OROCC), formed last year, helps police identify thieves who organized themselves to steal from stores and businesses. Ohio Attorney General, Mike Dewine will speak at today's event, the 2nd Annual Retail Crime Symposium. Investigators say that organized retail crime is much different than one person shoplifting because gangs team up to steal and resell large amounts of merchandise. More information on the OROCC can be found here. (Source wtrf.com)



Organized Retail Theft

The Dallas Sheriff's Department is hosting a "roundtable" discussion on Organized Retail Theft and its economic impact on state and local governments. A presentation by Charlie Tyner, Div LP Manager for Kroger, followed by an open table dialogue on retail theft. Refreshments will be provided by the National Retail Federation. The cost is FREE.

July 22, 2013
8:30 am - 11:30 am
Dallas County Sheriff's Academy,
Bill Priest Building
1402 Corinth St. Dallas, TX 75215

Contact training for more information and to register
at 214-653-3496

*This class is open to Law Enforcement and Loss Prevention personnel.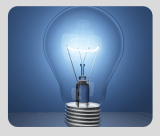 What's Happening?
Coming soon:

Mobile App's

LP Show Coverage

The Top 10