Muncy Police Dept. Suspects 8 Involved in Retail Theft Ring
The thieves are accused of stealing more than $11,500 of merchandise from three stores during the three-month crime spree. The investigation began back in November when the loss prevention team at Sam's Club notified police of missing DVDs and Blu-ray discos during an inventory check. Security footage showed two women going to the movie section, grabbing four discs, and walking away, hiding the discs before they reached the front of the store. Two of the other suspects were stopped by state police in January for stealing from a Best Buy. (Source sungazette.com)

Two arrested in Lexington's Fayette Mall for theft ring; possible 10 additional suspects. Over the past 3 months Jaleen Watson and Tyler Gadberry have been shoplifting thousands of dollars in merchandise from an unnamed store in the Fayette Mall. Upon being interviewed by Police, the duo admitted that up to 10 other people were involved in the thefts of Apple equipment form the store. (Source wkyt.com)

High Speed chase from a Walmart in Redding, Cal. hits over 100mph.
Anderson Police identified a stolen car in the parking lot of a Walmart store in Redding. Four people exited the Walmart and jumped into the car leading police a high speed chase, at least one gun shot was fired at the pursuing officer. As the suspects drove, stolen merchandise was being discarded out the window of the fleeing vehicle. Police were able to stop the vehicle and arrested all four suspects. (Source redding.com)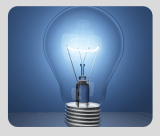 What's Happening?
Coming soon:

Mobile App's

LP Show Coverage

The Top 10