Sears Canada Could Gain $245 Million for Closing Up to Three Stores in Toronto-area Malls The retailer will receive $191 million for leaving its locations at Yorkdale Shopping Center in Toronto, and Square One Shopping Center in Ontario by March of next year. If the landlords decide to leave another location, Scarborough Town Centre, in the next five years, the retailer could get an additional $54 million. The retail chain has been refocusing its business even during competitive pressure, and says employees will be offered continued employment within the Toronto area. President and CEO of Sears Canada said of the move, "In this case, we were presented with an opportunity that gives us a significant financial benefit without changing our plans to improve the business and make Sears more relevant to Canadians." (Source montrealgazette.com)

Hudson's Bay Transforms Ordinary Department Store to Shopper's Hangout The Canadian retailer claims the only way business will continue to thrive is to stop being seen as JUST a department store. Chief Executive, Richard Baker, commented that the retailer is focused on being a place for shoppers and where people can come and hang out, grabbing lunch at one of their flagship stores, wandering around the stores, then stopping for a coffee break. The retail store also realizes the influence online and mobile technology and is working on developing that presence for the consumer. The arrival of U.S based Nordstrom in Fall 2014 also has the retailer excited for the extra business they hope to receive from the neighboring store. HBC currently has 90 Hudson's Bay department stores and 69 Home Outfitters housewares stores across the country. It also owns 48 United States Lord & Taylor stores. (Source winnipegfreepress.com)

Loblaw, Canada's largest supermarket chain, tests new discount store as grocery rivalry heats up They're testing a new discount store in Calgary as it braces for intensified competition from low-cost U.S. titans and incumbent Canadian rivals. Loblaw recently rolled out a 10,000-square-foot outlet in Calgary called the Box by No Frills, which is a smaller version of its discount outlet that it started in Ontario and has expanded to western provinces. Loblaw's exploration of new store formats, especially in cities where it is under-represented, comes as U.S. discounter Target Corp. opens its first stores in Canada with some groceries, while archrival Wal-Mart Canada Corp. is rapidly expanding its grocery aisles as it adds more outlets over all. (Source theglobaeandmail.com)

Retail Council of Canada - Retail Fast Facts: May 2013
Total monthly retail sales changed by -1.2 per cent over the comparable month last year.
Total sales excluding food, automotive and gasoline changed by -1.1 per cent over the comparable month last year. (Source retailcouncil.org)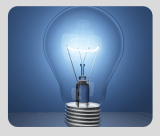 What's Happening?
Coming soon:

Mobile App's

LP Show Coverage

The Top 10