$200 Million Credit Card Ring busted with the help of Payza's Fraud Prevention Team. Payza, among the world's fastest-growing payment platforms for e-commerce, had alerted its 10 million members worldwide about a variant of malware, used against banking and e-commerce customers for years, that had been discovered targeting Payza users. With Payza's help, law enforcement officials have identified and arrested 11 individuals in the UK, US and Vietnam, who have been accused of being responsible for a $200 million credit card fraud ring. (Source marketwire.com)

Laundry Detergent: Black Market Currency
San Bernardino police raiding houses expecting to find drugs, instead found bottles of laundry detergent. The household staple has become currency on the black market, traded for drugs or sold at open swap meets. Tide and Tide Pods are the most popular brands. "The Tide thefts are part of what merchants have told the National Retail Federation is an increase in organized groups stealing for resale many products that people use every day: razors, beauty supplies, allergy medicine." "This is not shoplifting we're talking about," Rich Mellor, vice president of loss prevention for the NRF said in a phone interview from Washington, D.C. "It's a criminal enterprise to make a significant profit." Retailers are fighting back, by making the bottles harder to reach, or attaching electronic devices that sounds off an alarm if not removed at the register. (Source pe.com)

Atlanta Police bust 3 brothers who set up fake electronics company. Three men have been arrested in Atlanta and charged with setting up fake companies to order electronics and re-sell them. Rodney Sandridge, his brother Antonio Sandridge and Omeed Sheikh-Sajjadieh were arrested June 11 after undercover police watched Rodney Sandbridge receive $30,000 worth of laptops ordered through Tech Data Corp., a Florida company with a warehouse in Atlanta that distributes electronics on a wholesale level for manufacturing companies. The Sandridges had ordered the laptops using the name Enterprise Analytical, a fake company they created, according to police. Clients under Tech Data had already reportedly been robbed of $230,000 by the suspects, according to a press release. (Source cbsatlanta.com)

Four Charged in ORC case in Washington State liquor store thefts.
Police suspect these thefts were spurred by the passage of Initiative 502 passed June 1, which allows private parties with liquor licenses to sell alcohol. Since that initiative passed, several grocers have complained of skyrocketing losses from liquor theft. Charles Askew, Devonte Jack, Darren Dean and Blake Kirvin conspired to steal high-end liquor from Safeways, QFCs and Top Foods by concealing the product in their shirts and pants. On one occasion, a group stole 11 bottles of vodka valued at over $4500. (Source kirotv.com)

New Zealand 'Bay of Plenty' sees dramatic increase in Organized Retail theft; looking for help. The Supre store in the Bay of Plenty has been targeted by organized gangs of shoplifters who have even threatened the employees. The manager of Supre and other retailers are looking for help. Supre estimates the inventory loss from the one location to be over $31,000. Shoplifters enter the store in groups as large as a dozen and hit and flee the store before police can arrive. (Source bayofplentytimes.co.nz)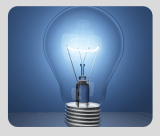 What's Happening?
Coming soon:

Mobile App's

LP Show Coverage

The Top 10