Trotwood, OH., ORC ring busted hitting Wal-Mart and Meijer stores for $75,000 a month A massive theft ring busted in the Miami Valley, police say the thieves were stealing up to $75,000 worth of stuff a month. Three homes were raided, all in Trotwood. As officers were collecting evidence, the yard of some of the homes filled with big screen TVs, cameras and air conditioning units. A Miami Township investigation uncovered the organized theft ring. Investigators say members of the group would load up carts and roll them right out of the open air garden centers of stores like Walmart and Meijer and then load up their loot in a U-Haul waiting outside. (Source fox45now.com)

ATM and retail burglary ring of 16 sentenced in Worcester, MA. - and had operated for over 5 years Sixteen men and women, including several from Lowell, Dracut and Pepperell, were sentenced Tuesday to probation or prison in a widespread ATM and electronics-theft conspiracy that spanned six counties and netted more than $300,000. In March 2011, the 16 suspects were charged for their involvement in an ongoing scheme to commit numerous burglaries and break-ins across the state, including the robbery of $340,000 from several ATMs, according to state Attorney General Martha Coakley's Office. The crimes were committed in Essex, Hampshire, Norfolk, Middlesex, Franklin and Worcester counties. An investigation into the string of break-ins by the Massachusetts State Police Gang Unit began in April 2007 and merged with a similar investigation being conducted by the FBI. Investigators discovered that a major figure in the operation, Miguel Caraballo, 42, and associates Michael Vasquez, 31 and Feliciano Colon, 39, all of Lawrence, and Wilson Martinez, 35, of Pepperell, broke into an electronics store in upstate New York. Using two stolen delivery vans they transported the goods back to the Lawrence area where they intended to sell the items in Massachusetts. Caraballo and his associates also broke into businesses in Dedham, Fitchburg and Leominster. (Source lowellsun.com)

A dozen suspects busted in check scam hitting Kroger, Wal-Mart, Summit Market, and Save-A-Lot stores in Fort Wayne, IN. A dozen people have now been accused of collaborating to steal more than $14,000 by cashing fake payroll checks last summer at Fort Wayne businesses. The checks, all between $450 and $500, were passed at several businesses in the city, including Kroger, Walmart, Summit Market and Save-A-Lot. Angela Fett, the alleged ringleader, was convicted of five counts of forgery in 2004. Fett told police she had been cashing payroll checks for Washington since 2004 and that he had a special printer and all the supplies needed to make counterfeit payroll checks. Fett said Washington had her recruit "crews" to cash the checks and then she would supply names of people she recruited to him. Police had her arrange another patch of names for the suspect who made the checks and arrested him on June 14th. Thanks to Lt. Tim Selviam CFI, Fort Wayne PD for providing the Daily with this case. (Source journalgazette.net)

Wisconsin man charged with shoplifting $2395 of fragrances from Sephora in Gurnee Mills. Alfonso Carter Jr. will appear in court on July 2, facing two counts of retail theft for stealing $2395 worth of fragrances form the Gurnee Mills Outlet store in Illinois on June 19. (Source patch.com)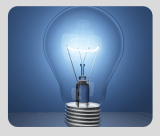 What's Happening?
Coming soon:

Mobile App's

LP Show Coverage

The Top 10