Raid at Caesar Creek Flea Market in Clinton County, Ohio tied to ORC ring On Saturday morning, there was big raid related to stolen and counterfeit goods at the Caesar Creek Flea Market, located at I-71 and Ohio 73 in Clinton County. Multiple law enforcement agents were on the scene and there were at least three trailers filled with confiscated items. Officials told Local 12 news that at least 2 arrests were made at the market Saturday and that there were three arrests Friday. Fayette County Sheriff, Vernon Stanforth, told the Wilmington Journal News that the raid follows a number of arrests made Friday in Jeffersonville, Ohio. He said the raid is tied to an investigation into a systematic theft of items from retail stores such as Kroger and CVS Pharmacy throughout central Ohio. He also said it has a direct connection to the financing of drug trafficking operations. (Source local12.com)

Nationwide manhunt for "Handsome Bandit" ORC suspect hitting Walgreens nationwide ends - arrested in Idaho The well-dressed Colorado suspect hitting Walgreens stores nationwide, reported in the Daily on April 26, was finally arrested in Idaho after Walgreen's nationwide alert led to a Minnesota Walgreen clerk recognizing him and noting the license plate of the rental car he was driving. Stealing teeth-whitening strips, weight-loss pills, condoms, Rogaine, and other products the 27-year-old male, Curtis M. Williams had also hit stores in Utah, Minnesota, Florida, Idaho, Kansas, Nebraska, and Puerto Rico. Authorities say a neatly groomed man wearing a sweater, tie and slacks would hide stolen goods in his coat, then buy a DVD before leaving the store as a cover for activating the door alarm. He remains jailed Friday and it isn't known if he has a lawyer. Jefferson County investigators said Williams stole thousands of dollars worth of teeth whitening strips, weight loss pills, Rogaine, and condoms from 18 stores in 12 jurisdictions up and down the Front Range. The man appeared sharply dressed in several surveillance photos. (Source weau.com) (Source thedenverchannel.com)

Pennsylvania Walmart employee ordered to pay $254,000 in restitution for coupon to cash scheme. A former employee of Wal-Mart in Burrell Township will be sentenced on June 28 for devising a coupon-for-cash scheme to steal $255,439 over two years. Eileen H. Zimmerman, 39, of Homer City pleaded guilty before President Judge William J. Martin to felony theft. Zimmerman, who was arrested in May, was responsible for balancing the day's sales involving coupons at the store just outside Blairsville. State police said an investigation began after a clearance house that pays Wal-Mart for coupons reported a discrepancy of about $75,000 over a few months. Store auditors and police examined videos and store records to calculate the amount stolen since 2010. (Source wpxi.com)

Walmart shoplifting shot and killed by police following a police chase down I-80 in California. A Vacaville officer shot at least one of two suspects accused of stealing TVs from a Walmart store Friday afternoon, police said. The incident happened shortly after 3 p.m., Vacaville Police Department spokesman Mark Mazzaferro said. The officer tried to stop the suspects who took off in a vehicle, but the car sped away, onto eastbound Interstate 80. At some point, an officer fired a shot at the vehicle, striking a male suspect in the chest, the suspect later died. The suspects' car hit two other vehicles on eastbound I-80 between Meridian and Midway roads. The female suspect in the car suffered a hand injury either when the Vacaville officer shot at the car or in one of the two collisions on the highway. The two suspects and the five people in the two other cars were all taken to Kaiser Permanente Vacaville Medical Center. (Source fox40.com)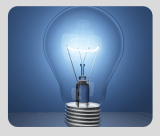 What's Happening?
Coming soon:

Mobile App's

LP Show Coverage

The Top 10