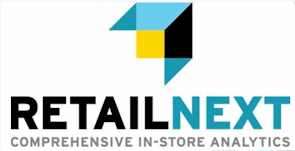 RetailNext Releases 2013 Spring Holiday
Shopping Data and Insights For Brick-and-Mortar Retail

Infographic Illustrates Findings Including Late
Mother's Day Rush And 73% Memorial Day Traffic Spike

SAN JOSE, Calif., June 27, 2013 /PRNewswire/ -- It was an unusual spring for retail. Inclement weather throughout much of the nation had merchants worried about overall performance. But even with these conditions, there were opportunities: high shopping days amid holidays and the fact that the U.S. consumer confidence index was nearing a five-year high. So how did these factors impact activity in stores? RetailNext Inc., the leader in Applied Big Data for brick-and-mortar retail, studied 41 million shopping trips across more than 500 U.S. cities between Easter and Father's Day. The Company released an informative infographic detailing retailer performance, consumer shopping patterns, and the consequences of these patterns for four key spring holidays.

Using its in-store analytics platform to collect metrics on many millions of shopping trips to department stores and specialty retailers nationwide, RetailNext studied and released its analysis of traffic, conversion, sales, and average transaction values (ATV) for the spring season, including four holidays:

● Easter (Sunday, March 31st)
● Mother's Day (Sunday, May 12th)
● Memorial Day (Monday, May 27th)
● Father's Day (Sunday, June 16th)
In addition to Memorial Day, RetailNext also identified the days leading up to Father's Day and Easter Sunday as key periods for greater than average store traffic for the spring season. Furthermore, RetailNext revealed unique patterns around each of the four spring holidays occurring during the time period. By providing a more detailed model of shopping behavior around these holidays than was previously available, this research can be an asset for future seasonal planning.

● Easter Week (3/24 – 3/30) – The week preceding Easter saw a ramping uptick in traffic over a typical week's pattern, peaking on Friday, March 29, when shopper traffic hit a whopping 47% increase over a typical Friday. Easter Sunday itself saw sharp declines in traffic and sales (off 29% and 8%, respectively).
● Week of Mother's Day (5/5 – 5/11) – Sales lifted sharply on Thursday through Saturday prior to Mother's Day, as compared to a typical week. For these three days, sales were up an average of 14% over ordinary levels, suggesting that shoppers were focused on last-minute Mother's Day purchases.
● Week of Memorial Day (5/26 – 6/1) – Not surprising, Memorial Day itself saw a 73% increase in traffic and a 59% increase in sales over a typical Monday. However, traffic on the following Saturday dropped 16%, compared to an average Saturday as shoppers chose non-shopping activities coming off the heavy retail period. This finding reveals the opportunity for retailers to shift non-essential activities away from the "must-win" days of Memorial Day weekend to the softer shopping weekend immediately to follow.
● Week of Father's Day (6/9 – 6/15) –The week leading up to Father's Day saw significant lift in traffic, conversion, and sales, peaking on Friday with a 32% sales increase over a typical Friday. This sustained surge in sales indicates a clear mission among shoppers seeking Father's Day gifts. Retailers should note this trend in future years and create plans to capitalize fully on these highly motivated shoppers.

"The two drivers for changing shopping patterns around holidays this spring were gift giving and special events that changed when consumers hit the stores. The increased activity leading up to both Mother's Day and Father's Day represents a genuine boost to retailers, although as with previous studies, we've seen those seeking gifts for women tend to shop later than those seeking gifts for men," said Chitra Balasubramanian, VP of Insights, RetailNext. "If you attribute much of this uplift to people shopping for their spouses, one possible explanation is that men have a greater tendency than women to delay gift shopping until right before the holiday."

"The non-gifting holidays changed retail performance in a different way," Balasubramanian went on to say. "By adding or subtracting high-volume shopping days from the typical week, patterns change not only on those days but on the days surrounding them. For example, store closures and other obligations on Easter Sunday drive shoppers into stores earlier in the week. And Memorial Day has the opposite effect, creating a retail trough the following weekend as consumers who are 'all shopped out' choose other activities instead."

Press seeking the file for the 2013 Spring Shopping Trends infographic, which can be viewed at: http://www.retailnext.net/uploads/press/RetailNext_Spring_Lookback_Infographic_2013.pdf , should contact pr@retailnext.net.

Contact:
Tim Callan
tim@retailnext.net