THE NINJA TAG WORLD PREMIERE: BROUGHT TO YOU BY
WG SECURITY PRODUCTS!

We all know the consequences of the current solutions to protecting your boxed merchandise. Locked in cases, out in the open, mangled cables, thousands of payroll hours lost, frustrated cashiers, and the merchants screaming about aesthetics. We invite you to see the future of EAS box tagging this week; the Ninja Tag.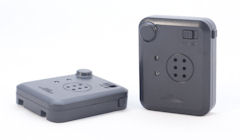 Combining advanced technology and aesthetics, the Ninja's sleek rectangular body bonds to any box surface. Once armed, the Ninja becomes a robust security device, capable of detecting tampering efforts with self-alarming capabilities. For those retailers who seek a little extra oomph in their EAS, the Ninja can be enhanced with WG-patented IR technology for a crucial extra layer of protection that stops even ORC professionals from removing the tag without alarming. The Ninja is compatible with all AM EAS systems, and is available in RF and RFID technology!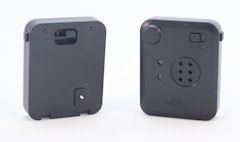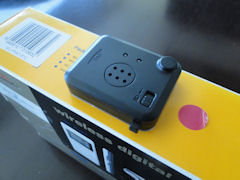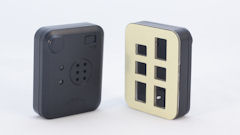 The Ninja eliminates wires and cables, saving millions in payroll dollars and speeding up the checkout process. The Ninja can be applied and removed in less than five seconds. And you can add millions to the bottom line and make the merchants dance in the aisles.

But don't take our word for it! Watch our video here.

With an impressive battery life, the Ninja is a green-conscious product that can be re-used for long periods of time.

This revolutionary product is sure to make an impression. Don't miss out on your EAS future.

WG Security Products - A Global Technology Company specializing in EAS