Organized retail crime gets federal recognition As cases grow more severe, organized retail crime is gaining attention and notoriety across the country. Last week was a big step in the right direction. Local and federal law enforcement agencies in Miami, one of the top locations for ORC activity, recognized the growing issue in their community and formed the South Florida Organized Retail Crime Task Force. Retailers and NRF will work with the task force to provide information and perspective to assist with the overall mission – bringing ORC groups to justice. (Source nrf.com)

Baxter, Minn., police Sgt. Russ Wicklund recognized for busting 19 state $2.5M identity theft ring that hit retailers It was a crime ring involving more than 100 people and victimized thousands of people in 19 states for millions of dollars. And it all started in Baxter at the Walmart Supercenter in 2008 when Baxter Police Sgt. Russ Wicklund connected the dots. Eventually, the investigation would be called Operation Masquerade and involve a task force of federal, state and local investigators. Just recently the fruits of their labors came together in convictions and prison sentences. The crime ring victimized thousands of people stealing their identities and Social Security numbers as well as tapping into their bank accounts. The criminal conspiracy, lasting from 2006 to 2011, was aimed at defrauding banks, bank customers and businesses. Victim information was used to create counterfeit checks and false identification documents. Expensive merchandise was purchased and returned for cash. Wicklund saw a connection between individuals committing crimes and knew there was a much larger case. He gathered evidence in the forms of receipts and video, and used facial recognition software. "We have documented over $2.5 million in loss and again it all started with an officer here in Baxter who through his tenacity really put this together," Assistant U.S. Attorney Karen Schommer said. (Source brainerdispatch.com)

Seattle area Macy's nabs shoplifters focused on North Face merchandise. Four suspects, who are believed to have hit the Macy's store four times over the past six weeks, have now been arrested. Downtown Seattle's Macy Loss Prevention noticed four women with empty bags walking around the North Face department and taking large amounts of merchandise off the racks last Thursday night. Two of the women dropped concealed merchandise on the floor in front of Loss Prevention and then were asked to leave the store. One of the women became belligerent and swung a metal chain but missed hitting a store detective. As the four left the store the EAS alarm sounded, all four were arrested outside the store, two on robbery charges. (Source komonews.com)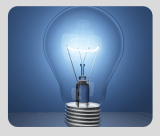 What's Happening?
Coming soon:

Mobile App's

LP Show Coverage

The Top 10