Local Couple Indicted on Charges of Selling Stolen Merchandise

U.S. Attorney's Office
Eastern District of Missouri
July 16, 2013

ST. LOUIS, MO—Christian Ounanian and Gina Vogel were indicted on charges of selling merchandise stolen from Walgreens and CVS drug stores.

According to the indictment, Ounanian owned Xtra Wholesale in St. Louis City. Between 2007 and September 2012, Ounanian and Vogel hired people to steal over the counter drugs and other items from Walgreens and CVS stores. The shoplifters were paid for the items, and Ounanian and Vogel conspired to resell the items.

Ounanian and Vogel, both of St. Louis City, were each indicted by a federal grand jury on one felony count of conspiracy to transmit stolen goods and one felony count of interstate transportation of stolen goods. They are expected to appear in federal court later this week.

If convicted, conspiracy to transmit stolen goods carries a maximum penalty of five years in prison and/or fines up to $250,000. Interstate transportation of stolen goods carries a maximum of 10 years in prison and/or fines up to $250,000. In determining the actual sentences, a judge is required to consider the U.S. Sentencing Guidelines, which provide recommended sentencing ranges.

This case was investigated by Federal Bureau of Investigation. Assistant United States Attorney Anthony Franks is handling the case for the U.S. Attorney's Office.

As is always the case, charges set forth in an indictment are merely accusations and do not constitute proof of guilt. Every defendant is presumed to be innocent unless and until proven guilty. (Source fbi.gov)


Two members of Mexican ORC fraud gang busted with Home Depot gift cards in Tucson- Part of the Mexican Cartel? Two Tucson men were arrested last week after a deputy said he found them in possession of phony identification and an abundance of Home Depot gift cards. Pulled over in a traffic stop booth men were extremely nervous and after a car search the officer found Home Depot gift cards hidden in the dashboard, two fake credit cards, and false identification. "The investigation revealed that the subjects were part of an organization based out of Mexico that uses fake coded credit cards along with false identifications to purchase gift cards and other items from retail stores in the United States. The items purchased are then trafficked back into Mexico and sold for profit," Gaffney said. Sandoval was arrested two months ago in California in connection with the use of fraudulent credit cards to purchase thousands of dollars in merchandise, Gaffney said. (Source azstarnet.com)




Stolen credit card ring operating in Ripon and Stockton, CA.
Stealing credit cards from cars the suspects use them quickly and police believe that the suspects in this case may be connected to similar crimes in the area. (Source fox40.com)





Publix Store Manager's tip leads to the arrest of a major Counterfeit Credit Card thief. Fouad Sankis Dahdah likely didn't know he had an audience on Wednesday when he swiped several skimmed debit cards in West Boca, police said. But he did and the Boca Raton undercover police officers who were watching him knew it was time to put a stop to his alleged skimming spree. One victim reported at least $10,000 was taken from his account. The 40-year-old Hallandale Beach man had made at least 29 fraudulent ATM withdrawals throughout Palm Beach County since January, according to arrest reports. Now, Dahdah faces 65 charges — 56 of them from the city of Boca Raton alone. (Source palmbeachpost.com)

University of Illinois at Chicago employee arrested in $1 Million credit card case. Dan Kittivanichkulkrai was charged with felony theft for making unauthorized purchases of high-end computer and camera equipment with university purchasing cards and vouchers. The purchases were made over a 29-month period, from July 2010 to December 2012, at various retail stores and the university's bookstores. UIC police began investigating Kittivanichkulkrai in December after an employee told police about the purchase of computers from a university bookstore in which her signature had been forged on the voucher forms. Police also were told that iPads and a computer were bought with a university P-card at a Best Buy for faculty members who never requested them. (Source chicagotribune.com)


Police arrest seven suspects; seize evidence in Oklahoma pharmacy burglary. Police say they have made a handful of arrests after a group of thieves targeted a metro pharmacy last week. Westminster Family Drug in Nicoma Park, Oklahoma became the scene of a crime after crooks made off with thousands of dollars worth of prescription medication. Security cameras captured someone breaking into the business not once, but twice in less than an hour. Nicoma Park police say they were even able to recover some of the stolen medication, drug paraphernalia and a handgun. Close to $7,000 worth of medication was stolen from the store but experts say it is worth much more on the street. (Source kfor.com)

Organized Retail Theft
The Dallas Sheriff's Department is hosting a "roundtable" discussion on Organized Retail Theft and its economic impact on state and local governments. A presentation by Charlie Tyner, Div LP Manager for Kroger, followed by an open table dialogue on retail theft. Refreshments will be provided by the National Retail Federation. The cost is FREE.
July 22, 2013
8:30 am - 11:30 am
Dallas County Sheriff's Academy,
Bill Priest Building
1402 Corinth St. Dallas, TX 75215

Contact training for more information and to register
at 214-653-3496

*This class is open to Law Enforcement and Loss Prevention personnel.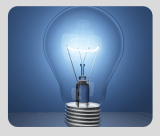 What's Happening?
Coming soon:

Mobile App's

LP Show Coverage

The Top 10