Everett MA Best Buy Arrests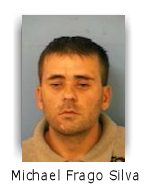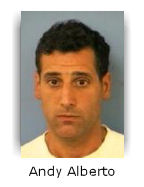 Officers responding to Best Buy at 162 Santilli Hwy found SILVA and ALBERTO attempting to flee the scene. Best Buy LP employees stated that both individuals have been involved in numerous thefts of electronics totaling over $3000 from area Best Buys. Officers recovered an Alpha S3 Hand Key from SILVA as well as a Galaxy Tablet and Kindle Fire.

Both men were arrested on 7/18/13 and charged with Larceny Shoplifting in Massachusetts. Officer Goncalves reported the following:

"On arrival, I was directed by the store loss prevention and the general manager (Hagie Gassama) who identified the two subjects exiting the store with concealed items. He also stated that they were identified as the subjects involved in recent incidents of theft at Best Buy stores in the district. The past merchandise was in excess of $3000 worth of computers and electronics. As I approached the two subjects, I observed subject (1) later identified as Michael Silva, knelt and place his left hand on his left sneaker, in attempt to retrieve or conceal an identified small black item, later identified as an Alpha S3 Handkey, which is used to unlock electronic merchandise in stores. While assisted by Officer Dinuccio and Officer Gaff, both subjects were immediately placed in handcuffs while in the loss prevention office.

Both Michael Silva and subject (2) Andy Alberto were subsequently placed under arrest for shoplifting. A Galaxy Tab and Kindle Fire valued at $594 were recovered. Both subjects were transported to police headquarters, booked and charged by Lt. O'Malley, with 2-counts of Larc. over $250 and Michael was additionally charged with possession of burg. Tools Alpha S3 Handkey logged and secured as evidence."

Man stole $1,300 of baby formula from Wal-Mart in two days in Boonton, N.J. Security had identified a man on surveillance footage as having stolen $1,259.08 worth of cans of baby formula on June 29 and 30. The man — Curtis H. Kitchen Jr., 30, of Garfield — was caught and arrested. (Source nj.com)

ORC duo busted hitting Wal-Mart Saturday in Beatrice, NE.
Beatrice Police arrested two men who allegedly left Wal-Mart with more than $2,500 in merchandise in two shopping carts without paying Saturday afternoon. A third man was arrested for receiving stolen property later that same day. (Source beatricedailysun.com)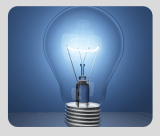 What's Happening?
Coming soon:

Mobile App's

LP Show Coverage

The Top 10