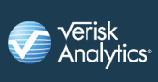 Verisk Retail Continues To Build on Its Retail Expertise

Stefanie Hoover (CFI) has joined Verisk Retail in the newly created position, North American Business Development Manager. In her new role, Stefanie will be directly involved with customers and prospects to help structure best-in-class solutions for Verisk Retail's offerings, including Aspect EliteLP exception-based reporting, APIS incident management solutions and the LERPnet national crime database. Stefanie brings extensive retail loss prevention expertise to the Verisk Retail team; her career includes multi-unit manager positions at a both a multi-national offprice specialty chain as well as Toys R Us, along with investigation positions at LPI, Reebok and Venator. She holds a BS degree in Administration of Justice from Southern Illinois University.



Denice Escate has joined Verisk Retail as the Director of Customer Support. In this role Denice is leading teams who work directly with Aspect EliteLP and API software users. Denice brings significant retail loss prevention systems experience to Verisk Retail; most recently as a member of the Loss Prevention and Safety department at OfficeMax where she helped to create award-winning safety and awareness programs for stores and distribution centers alike. She also brings practical experience with retail operations, safety and IT groups, adding her industry insight to the development of next generation solutions for Verisk Retail.



Kathleen Garner has been promoted to Director of Training and APIS Implementation for Verisk Retail. In her expanded position, Kathleen will be leading the implementation teams for new APIS customers, as well as directing training programs for both Aspect POS exception-based reporting and APIS Case Management solutions. Kathleen has over twenty years experience in retail LP, the last six with Aspect Loss Prevention. Prior to joining Aspect, she worked with Kmart for 15 years under several roles, including District LPM, Regional LPM and Director of Loss Prevention Administration, Training, and Awareness. Kathleen earned her Criminal Justice degree from Eastern Michigan University.



Cheryl Blake has been named VP of Business Development for Verisk Retail. In this position, Cheryl leads Customer Support, Sales, and Product Development efforts for Aspect, APIS and LerpNET products and services. Cheryl has been part of the Aspect team for more than 12 years following a long and varied career on the retail side of the loss prevention world. Starting as a store detective in Detroit she progressed through the industry to LP Director positions at Kids R Us, Caldor, FuncoLand and GameStop. She has been very active in the LP community as a contributor to industry publications, a member of multiple business associations and as a frequent presenter at national conferences. Cheryl's Criminal Justice degree is from Michigan State University.