The Retail Council of Canada's Retail Loss Prevention Conference is right around the corner DON'T MISS CANADA'S LEADING RETAIL LOSS PREVENTION EVENT!
The event, which will take place on September 10-11 at Toronto Congress Centre, South Building in Toronto, ON, will bring together the industry's top achievers and leading exhibitors to discuss key issues that impact the loss prevention industry in retail and the strategies needed to face these issues head-on. Gain knowledge about practices, innovative products and services designed to maximize profitability, and connect with the LP retail community. Become a sponsor and help enhance your company's presence in the Canadian retail industry. Become an exhibitor and meet other retail LP professionals from all over the country. Over 300 individuals from all across Canada attended this event last year. Register for the event here.

First upscale outlet shopping center opens in Toronto - well the ORC won't be far behind - Welcome to the outlet world Canadian LP Exec's Canada has long been wanting to get into the Outlet business and for years their consumers have been flooding the U.S. specifically to go to outlet centers. Well now they have one in Toronto called Toronto Premium Outlets serving the greater Toronto area - also called the GTA. Well it won't be long before we start hearing about more ORC there. With 85 stores and developed by Simon Property Group. (Source prnewswire.com)

Famous Footwear opens first Canadian store in Toronto Premium Outlets in Halton Hills, Ontario Joining 84 other designer and name brand retailers. (Source businesswire.com)

Here comes the Outlet stores to Canada - a first for them - with ORC right behind it Saks - Off Fifth outlet stores, Nordstrom Rack stores, Holt Renfrew's outlet stores, and others. They'll be competing with the new Target stores, Marshall's, Winners, and all the rest. Even Canadian Tire is trying a new Express Outlet concept. It's going to be a changing landscape more than ever before in Canada. (Source financialpost.com)

Hudson's Bay opens first outlet store in Canada
The new 25,000 sq. ft. Hudson's Bay Outlet will anchor the new Premium Outlet mall. Hudson's Bay, Canada's largest national branded department store with 90 locations. HBC also operates Home Outfitters, a kitchen, bed and bath superstore with 69 locations. With approximately 29,000 associates in Canada and the U.S., Hudson's Bay Company. (Source prnewswire.com)

Hudson's Bay to open 6 full-line Saks stores in Canada and up to 25 Saks Off Fifth outlet stores Analysts say the increase in competition will result in not only greater selection for consumers, but also more competitive prices. The new store openings - "We're going to move as quickly as we can," Baker told analysts on a conference call. Attention shoppers: Get ready for a price war on clothing, housewares and other goods as Saks joins a growing wave of U.S. retailers heading north of the border. (Source ctvnews.ca)

Home decor retail heating up as well with Zara opening home decor stores called Zara Home in Canada in August For years Hudson's Bay's division Home Outfitters had the market pretty much to themselves until Bed Bath & Beyond started popping up a couple of years ago. And with their continued expansion north and now Zara entering the market with two of theirs, this field is starting to get crowded. (Source marketingmag.ca)

Owner of Mall that roof collapsed killing 2 on June 27th, 2012 may be charged criminally in Ontario A former manager of the ill- fated Algo Centre Mall accused its owner of being an unethical, slave-driving employer and sleazy landlord, a public inquiry heard Friday. Nazarian, 68, of Richmond Hill, Ont., played fast and loose with safety rules, she said. A structural engineering report from May 1999 done for Retirement Living that noted "corrosion of steel beams" was never given to Nazarian, he said, nor was the recommended remedial work done. In earlier testimony, Nazarian made the startling admission he did have money to fix the roof, but opted to buy another property because the mall was a financial "black hole" that was "doomed" from the outset. The public inquiry continues. (Source ctvnews.ca)

Companies are racing to buy hacking insurance - data breaches are concerning everyone - the fastest growing area of commercial insurance in the world right now! When Brian Rosebaum started pitching cyber insurance to companies in 2006, he was met with blank stares from risk managers and resistance from information technology experts, who insisted their networks were impenetrable. All of that has changed in the past year and a half said Rosebaum, who heads the cyber insurance division of Aon Corp.'s Canadian brokerage arm. Insurance brokers say the frequency of high-profile data breaches is causing a surge in demand for insurance products that protect against losses stemming from cyber attacks. "This is the fastest growing area of commercial insurance in the world right now," said Michael Peterson, a managing director at Marsh Canada Limited. (Source ctvnews.ca)

Nearly 70% of Canadian businesses hit by cyber attacks, says year-long survey Over a one-year period, 69 per cent of Canadian businesses said they experienced some type of cyber attack, ranging from malware and computer viruses to phishing and "social engineering" attacks, a new survey has found. Of businesses that said they were affected by cyber crime, the average financial loss was approximately $14,844, for a total of $5,328,916 in average losses across all the businesses. "Total cost due to cyber crime attacks increases with revenues: on average, an incident costs large organizations $1,181, compared to $991 in medium, and $741 in small ones," the report stated. To deal with those threats, 44 per cent of the businesses surveyed said they contacted an external agency for help -- typically a private agency as opposed to a government agency. (Source ctvnews.ca)

Retail Fast Facts

Highlights:

Total monthly retail sales changed by 4.3 per cent over the comparable month last year.
Total sales excluding food, automotive and gasoline changed by 4.1 per cent over the comparable month last year. (Source retailcouncil.org)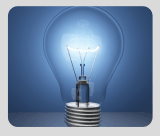 What's Happening?
Coming soon:

Mobile App's

LP Show Coverage

The Top 10