Undercover police task force busts $1M ORC shoplifting ring in Middletown, Ohio, hitting four counties and 13 cities A Middletown task force has busted 57 men and women ORC gang hitting Wal-Mart, Meijer, CVS, and Family Dollar stores. The boosters stole stole everything from mascara to plasma televisions from local retailers for resale at area flea markets, pawn shops and on the Internet. Police said they executed 16 search warrants and seized 24 vehicles and approximately $300,000 in stolen merchandise, including about $250,000 from vendors at the Caesar Creek Flea Market in Wilmington. Stolen items ranged from toiletries such as shampoo, body spray, detergent and cologne to high-end electronics, DVDs, computer games and vacuum cleaners. The shoplifting operation spanned across four counties and 13 cities. The thieves would work in teams of three, four, six or eight people, and some teams even had names such as "The Dayton Gang" or "The Pawn Shop Gang," police said. The teams would surround an area of the store, such as the electronics department, and several team members would distract the cashier, while one of two others would be responsible for stealing items, police said. The retail theft task force cost $39,450 and came in about $5,000 under budget. The project was funded through the department's mandatory drug fund, which is money generated through drug cases and court restitution, he said. (Source middletownjournal.com)


New Kensington police questioning female suspect in $30,000 ORC thefts from Wal-Mart in Pittsburgh, PA. New Kensington police last Thursday arrested a city woman who they say matches the description of someone wanted in a string of Wal-Mart thefts totaling $30,000. North Huntingdon, Cranberry and East Franklin police each questioned the suspect in custody regarding her potential involvement in Wal-Mart thefts in those towns, according to the criminal complaint. It states that each department considers Radeshak a suspect in those cases as well. Radeshak in 2011 pleaded guilty in Westmoreland County Court to four retail theft charges. (Source triblive.com)


Two charged with Organized Retail Theft under new law in Fayetteville, N.C.
David George Ruggles, 33, and Shawna Lee Ducharme, 31, both of the 500 block of Rodie Avenue, were charged Monday with felony possession of stolen goods, organized retail theft, and conspiracy to steal more than $1,500 in merchandise from the Barnes & Nobles bookstore with the intent of reselling it for financial gain. They are accused of using an aluminum-lined bag to conceal merchandise from an anti-theft detection device. (Source fayobserver.com)

Two busted in Sarasota, FL., with 120 counterfeit credit cards hitting several retailers Deputies located 35-year-old Alfredo Torrella and 39-year-old Orlando Rodriguez Friday night after they tried to purchase Home Depot gift cards with several credit cards that were declined. During a search of their rental vehicle deputies found 120 counterfeit credit cards, personal information for 29 different victims and a fake driver's license. The suspects admitted purchasing the cards and information from someone in the Miami area for about $4,500 and were frustrated because many of the cards didn't work. While the suspects made purchases in two stores, it appears deputies stopped their crime spree shortly after it began. (Source mysuncoast.com)

'Time Factory Outlet' store employee stole 850 watches in Woodbury, New York
Daryn Bleach, 23 an employee of the Time Factory store, attempted to stage a burglary by cutting the alarm wires and stealing 850 watches valued at $245,000. A co-conspirator has also been charged in the case. All $245,000 worth of watches have been recovered. (Source recordonline.com)

$1000 in Baby Formula stolen from Albany-area Target
Albany police were called at 8:59 p.m. to a report of $1000 worth of baby formula was stolen by two women and a man at Target. The suspects fled in a dark green four-door late '80s vehicle. Disposition: Case report taken. (Source patch.com)

Law Enforcement Retailer Alliance of NE (LERANE)
Organized Retail Theft Bulletin

From: WMUR – NH's ABC Affiliate. This segment features Salem, NH Deputy Chief Shawn Patten, who was RMANH's Law Enforcement Partner of the Year in 2012.

SALEM, N.H. —Police in New Hampshire and Massachusetts are looking for this woman they said has stolen more than $100,000 worth of merchandise from local malls.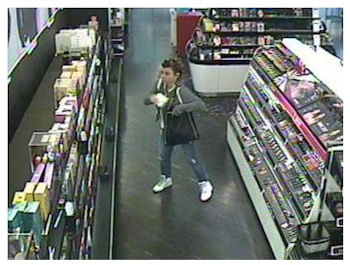 Watch the WMUR segment below:

http://www.wmur.com/news/nh-news/police-seeking-woman-who-stole-100000-in-items-from-malls-in-nh-mass/-/9857858/21714476/-/4akfrsz/-/index.html

Investigators said the woman has hit stores in at least three towns. Police said she stole from the Mall at Rockingham Park in Salem several times. They said she also has specific tastes, preferring to steal items from Victoria's Secret and Sephora, and she may also be targeting Abercrombie & Fitch stores.

"Between all three locations, primarily in Peabody and Salem, it's well over $100,000 of merchandise," said Salem Deputy Chief Shawn Patten.

Police said the woman has also targeted the Northshore Mall in Peabody, Mass. Investigators are also exploring the possibility that she robbed the Pheasant Lane Mall in Nashua on Thursday night.

In a surveillance photo, the woman can be seen with a large bag.

"Sometimes they use aluminum foil or duct tape, so they use theft-shielding devices with this organized retail crime," Patten said.

Patten said the woman is following a pattern often used by organized thieves.

"They're able to go in and grab stuff at the front of the store when employees may be distracted and just shove a bunch of merchandise in, in the order of maybe 80 to 100, 150 pairs of underwear," Patten said.

Patten said the woman may have help. "She is working alone inside the stores; however, we don't believe she's working alone," he said.

Police said they think they might have some leads as to how the woman is converting the stolen items to cash.

"We think she might be selling it out of her trunk," Patten said. "There's also some lower-level unofficial-type stores that sell all kinds of merchandise that she's probably getting rid of it to."

Anyone with information on the thefts is asked to call local police.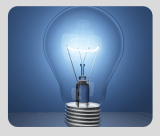 What's Happening?
Coming soon:

Mobile App's

LP Show Coverage

The Top 10