Fifteen people known as "Western Express" convicted in $5 million cybercrime ring The last member of a US$5 million global credit-card fraud ring was sentenced on Thursday in New York state court, ending an eight-year investigation and prosecution. Douglas Latta, 40, was sentenced to between 22 and 44 years in state prison. He was part of a wide-ranging scheme that stole and sold more than 95,000 credit card numbers online as part of a group known as the "Western Express." Latta was one of 15 individuals, some of whom were from Russia and Moldova, convicted. In June, 27-year-old Egor Shevelev was found guilty of grand larceny, money laundering and other charges. He was accused of being one of the premier vendors of credit card data, peddling more than 75,000 of the credit card numbers through online forums out of his apartment in Ukraine and garnering millions of dollars, prosecutors said. Working with Anna Ciano, Latta used the stolen information to forge credit cards that were used to purchase high-ticket items such as Apple products, handbags and video game consoles, which were then sold, prosecutors said. Ciano, 41, was sentenced to between 19 and 47 years. (Source networkworld.com)


77 year old Milwaukee ORC Ring Leader bound over for trial The complaint says Hatch told police he saw between 50 and 100 people per week who sold him items in Milwaukee. He also estimated reselling around $100,000 in stolen merchandise. Hatch is charged with multiple counts of conspiracy to commit retail theft and receiving stolen property for his alleged illegal side job to supplement his Social Security. If convicted, Hatch faces up to three-and-a-half years in prison and $10,000 in fines. (Source fox6now.com)


Waco, TX., habitual thief using stolen credit cards at various Waco retailers sentenced to four concurrent 35-year prison terms Parolee, Jeffery Bryan Fyke, 37, who was charged as a habitual criminal, pleaded guilty to four counts of abusing credit cards owned by elderly individuals. Hewitt implicated in dozens of burglaries of vehicles parked in area churches, hospitals and nursing homes, as well as credit card fraud. (Source wacotrib.com)


"Protection 1 is proud to be sponsoring the D-D Daily ORC column to ensure the LP industry
gets the information, education and critical data they need to fight this national epidemic."
Rex Gillette, VP Retail Sales, Protection 1.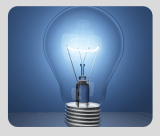 What's Happening?
Coming soon:

Mobile App's

LP Show Coverage

The Top 10