Huge identity theft & counterfeit credit card skimming gang busted in Glendale, CA., responsible for millions in losses 7 arrested and three more on the loose. Stopping a BMW with illegally tinted windows police found a huge identity theft ring that may have thousands of victims. It's a huge ID theft ring with millions of dollars in losses. Using master keys the gang placed skimmers in pumps and got the credit card numbers from thousands. (Source nbclosangeles.com)


Gift card theft gang leader pleads guilty to $120,000 of gift card theft from Giant Eagle stores in Detroit Detroit man on Tuesday admitted in federal court that he and several other people from the Motor City area used counterfeit credit cards to steal $120,000 worth of gift cards at several Giant Eagle stores in Ohio and Pennsylvania in 2009. (Source triblive.com)



ORC gang reselling fuel purchased with stolen credit cards Frederick Police Detective Dave Baumhover said thieves may have used an electronic "skimming" device to scan information from the victim's company credit card. Crooks using a special machine to program the stolen credit card information onto a forged -- or duplicate -- card. The fraud went undetected for a long period of time, Baumhover said, during which the thieves made 11 purchases worth thousands of dollars. (Source thedenverchannel.com)

Boston man steals $2,400 worth of sunglasses from Natick Mall Solstice store
Boston man arrested Sunday at the Natick Mall admitted to police that he stole $2,400 worth of sunglasses from the store the previous week, a prosecutor said Monday in Framingham District Court. (Source metrowestdailynews.com)

Repeat retail robbers caught in Barron, Wis. after crossing state lines scamming retailers Two alleged repeat retail robbers from Ohio were caught in Barron, Wis. after robbing a Wal-Mart in Rice Lake and fleeing the scene. According to Barron County Sheriff Chris Fitzgerald, Abdul Kargbo, 23, and Richard Watkins, 52, have been crossing several state lines and scamming area retail establishments. The FBI has been brought in to assist with the case. An investigation is ongoing and both suspects are being held in the Barron County Jail. (Source myfoxtwincities.com)


CVS employee challenged to a fight with shoplifters Los Angeles Police are searching for the identity of 4 shoplifters. An alert CVS employee noticed four suspects inside the store; one was concealing merchandise under his clothes. One suspect failed at the task of keeping the cashiers attention by distracting her. When the cashier approached the suspects about the concealed merchandise, she was challenged to a fight by one of the female suspects. The suspects screamed at the associate, demanding they sell the underage thieves alcohol. The suspect physically bumped the associate as they fled the store. (Source cbslocal.com)


Wegman's makes a catch of two seafood bandits, hitting for nearly $1000 in crab legs Two Philadelphia area men were apprehended on Tuesday after returning to the store where their theft of nearly $1000 of crab legs was caught on tape the night before. One of the suspects had been arrested back in May for stealing seafood and detergent, valued at $400. Both men were unable to post bail and currently sitting in the Bucks County Correctional Facility. (Source phillyburbs.com)


"Protection 1 is proud to be sponsoring the D-D Daily ORC column to ensure the LP industry
gets the information, education and critical data they need to fight this national epidemic."
Rex Gillette, VP Retail Sales, Protection 1.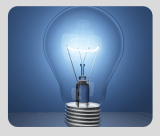 What's Happening?
Coming soon:

Mobile App's

LP Show Coverage

The Top 10