Michigan Retailers Association names ORC bill author State Representative Joseph Graves "Legislator of the Year" The Michigan Retailers Association spearheaded getting the law passed last year to fill a gap that existed between the petty thefts of single items and the more sophisticated criminals who are looking to make a profit, according to William Hallan, vice president for governmental affairs and general counsel. These aren't opportunistic criminals who steal a pack of gum," Hallan said. "There is a whole network of individuals involved in this organized crime." Hallan sits on the statute-mandated Organized Retail Crime Advisory Board along with representatives from the State Attorney General's Office, State Police and county prosecutors. The board is tasked by Gov. Rick Snyder to monitor the effectiveness of the new law over time. He said there is more to the law than just protecting businesses and consumers from monetary loss. He said one of the main targets of resellers is baby formula and prescription drugs, which can become spoiled or tainted if stored inappropriately or carelessly repackaged. Hallan said the organized criminals also tend to be more aggressive and willing to resort to violence. Michigan's law was sponsored by Genesee County State Rep. Joseph Graves, whose wife was a manager at Meijer. The law passed handily, moving to the desk of the governor and took effect March 31st. (Source mlive.com)



Shoplifters hit Greenville Walmart for over $2000 in batteries and cigarette lighters A man and a woman were observed at 11:55pm filling a shopping cart with merchandise. The same couple was later observed rolling the same cart out the door with out paying. The items stolen include 173 packs of batteries, four bras, various candies and 25 cigarette lighters. The suspects were caught on video, but managed to escape. (Source reflector.com)



Two more Felony Lane Gang members arrested for identity theft
The Felony Lane gang has earned the name because they steal checks and id's from victims anywhere they can, then attempt to cash the fraudulent checks at the bank's drive up lane. Two suspected member of the gang from Florida were arrested in Rockford, Michigan on Monday. Investigators also found checks, credit cards, and identification for 13 people from the area. (Source wzzm13.com)






Alton Police arrest two after a chase from Kmart
A couple using a wire to extract earring from a locked jewelry display are believed to have hit several stores in the St. Louis area. The couple was observed in the Alton Kmart using the wire to steal 2 pairs of gold earrings. When approached by Loss Prevention in the parking lot, they took off. A Police chase began with Alton P.D. and ended with a traffic stop in Granite City. The two suspects were charged with $1250 in merchandise. (Source thetelegraph.com)



Derry Township Police looking into the same possible suspects from Coach and Bon Ton crimes Police are working with Loss Prevention of Bon Ton to review the attempted theft of 16 purses form there store at Park City Center last Friday. The male and female suspects grabbed 16 purses and ran toward the exit. When Loss prevention officers chased them outside, the two suspects tripped and dropped the purses, jumped into their car and fled. (Source lancasteronline.com)

Two additional suspects identified in Silver Spring Walmart theft
Police in Silver Springs, Pennsylvania have identified two additional suspects in a retail theft incident Wednesday at the Mechanicsburg Walmart. Theft charges were pending against Dustin Dilodovico, of Duncannon, and Robert Kraft, of Newport, according to Silver Spring Township. Police said they previously arrested 21-year-old Sebastian A. Klinger, also of Newport, after he fled from the store Wednesday afternoon but was found hiding in a nearby field. Klinger, who is on probation, was to be charged with retail theft, attempt theft and conspiracy. (Source abc27.com)


"Protection 1 is proud to be sponsoring the D-D Daily ORC column to ensure the LP industry
gets the information, education and critical data they need to fight this national epidemic."
Rex Gillette, VP Retail Sales, Protection 1.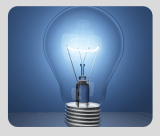 What's Happening?
Coming soon:

Mobile App's

LP Show Coverage

The Top 10