CLEAR would like to remind the following to everyone who will be attending the Fourth Annual Training Conference on November 4th:

| | |
| --- | --- |
| ● | We are looking for nominations for Investigator/Investigation of the year, for an award that we will present at the annual conference in November. If you know of anyone that deserves recognition for a great job, this is a great opportunity to let them shine! You can email Jack Gee with the nominations at jgee@clearusa.org |
| ● | Our NEW and IMPROVED website is up and running. It is still a work in progress, so if there is anything specific that you would like to see, let us know. https://www.clearusa.org/ |
| ● | The block of rooms for the conference registration closes on October 7th. If you are planning on attending, please book early! More info is on the website. |

ORC duo hits Home Depot stores in 20 states for $1.3M, switching bar codes and selling them online David and Carson Cameron Vevay, Ind., face federal charges of mail fraud and wire fraud. In two criminal complaints, the U.S. Secret Service said the turned a profit off merchandise from Home Depot stores around the country over a four-year period, potentially defrauding the retail chain of more than $1.3 million. The case involves the switching of universal product codes. Secret Service Agent John Eric Cothran said the two men struck in at least 20 states, including Kentucky, Tennessee, Louisiana, Illinois and New York. The brothers sold much of the merchandise through online auctioneer eBay Inc. (Source knoxnews.com) for a more detailed account - macon.com
---
"Protection 1 is proud to be sponsoring the D-D Daily ORC column to ensure the LP industry
gets the information, education and critical data they need to fight this national epidemic."
Rex Gillette, VP Retail Sales, Protection 1.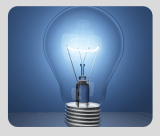 What's Happening?
Coming soon:

Mobile App's

LP Show Coverage

The Top 10